WhatsApp Business app is receiving some new features like QR codes for chats, product catalogs, and more. WhatsApp Business helps the local business to talk with their customers. The app is filled with a lot of features that can help a business a lot and with these new features, Facebook takes it a step further.
WhatsApp Business got these new three new features that WhatsApp stated on its blog. These features are QR codes to start chatting, share links for the catalogs and new sticker pack exclusive for the WhatsApp Business.
Whatsapp Business New Features
QR Code Chatting
Chatting on WhatsApp business is possible but before now, users have to add the business number in the contacts to access it. But now, it as a QR code case that can redirect the user directly to the chat page and start chatting.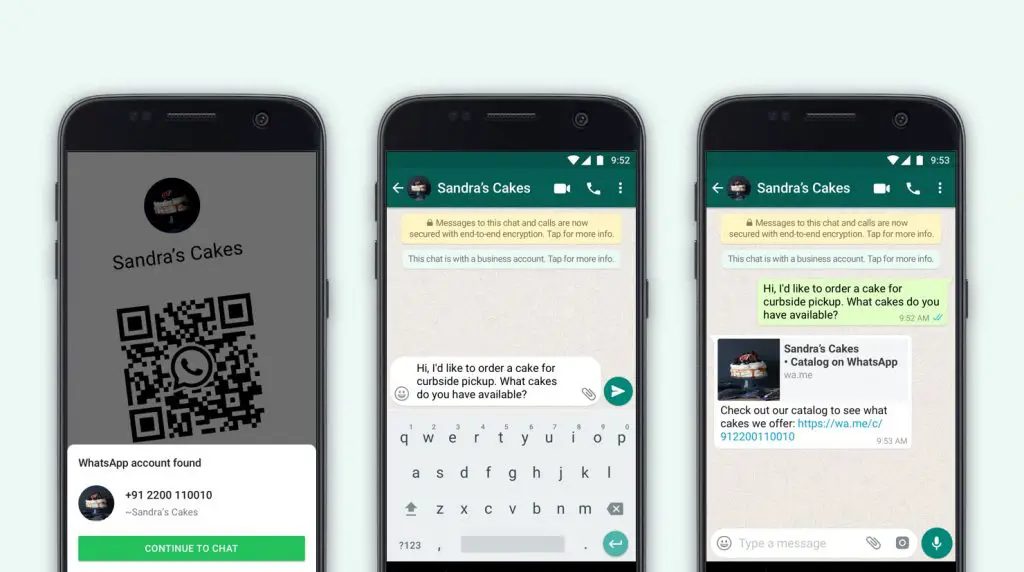 To access the QR code for chats, users need to go to More options > Business Tools > Short link > View QR Code and that QR code can be shared. iPhone users can go to Settings > Business Tools > Short Link and then access the QR code there.
Also, read: You Can Now Add WhatsApp Contacts Using QR Code; Here's How
Catalog Sharing
WhatsApp Business users can now share links to their catalogs to showcase their products. This is one of the most important features for a business so they can showcase the products they offer. WhatsApp also added the feature to add individual products and are them on social media platforms.
Business Sticker pack
Open for Business sticker pack has been added to WhatsApp Business which includes more than 20 new animated stickers. These stickers are not exclusive to the WhatsApp Business as WhatsApp users can also access and use these stickers. To get this sticker pack to tap the emoji icon then tap the stickers and then tap add.
These WhatsApp Business new features are really useful for some of the small business which got affected by the recent lockdown. They can reconnect with their customers with these new features which WhatsApp added to the recent update.