Instagram released the Reels feature recently to fill the TikTok ban in India to share videos with lots of features. You can share videos on your Instagram account but these Reels will be separate from your Instagram Stories. So here we have a bunch of Instagram Reels features that you can try to make your videos better.
Instagram Reels Features
Add Music to Video from a Vast Collection
Instagram Reels let you add music to your video clips from a huge collection of the songs to choose from. There are a bunch of features in the song selection page too which let you choose song properly and add them to your Reels. You can select from the trending page or you can search for any particular song.
You can also browse the song using different genres including mood as well so you get better choices. Once you select the appropriate song, you can also trim it to use it to your videos. You can swipe across the seek bar and it even shows you the lyrics to know which verse you are selecting from the song.
Slow Motion Videos
Instagram has a new feature that lets you slow down your videos or even speed them up a little bit. Even if your phone does not support the slow-motion videos, you can still upload slow-motion videos on Instagram Reels.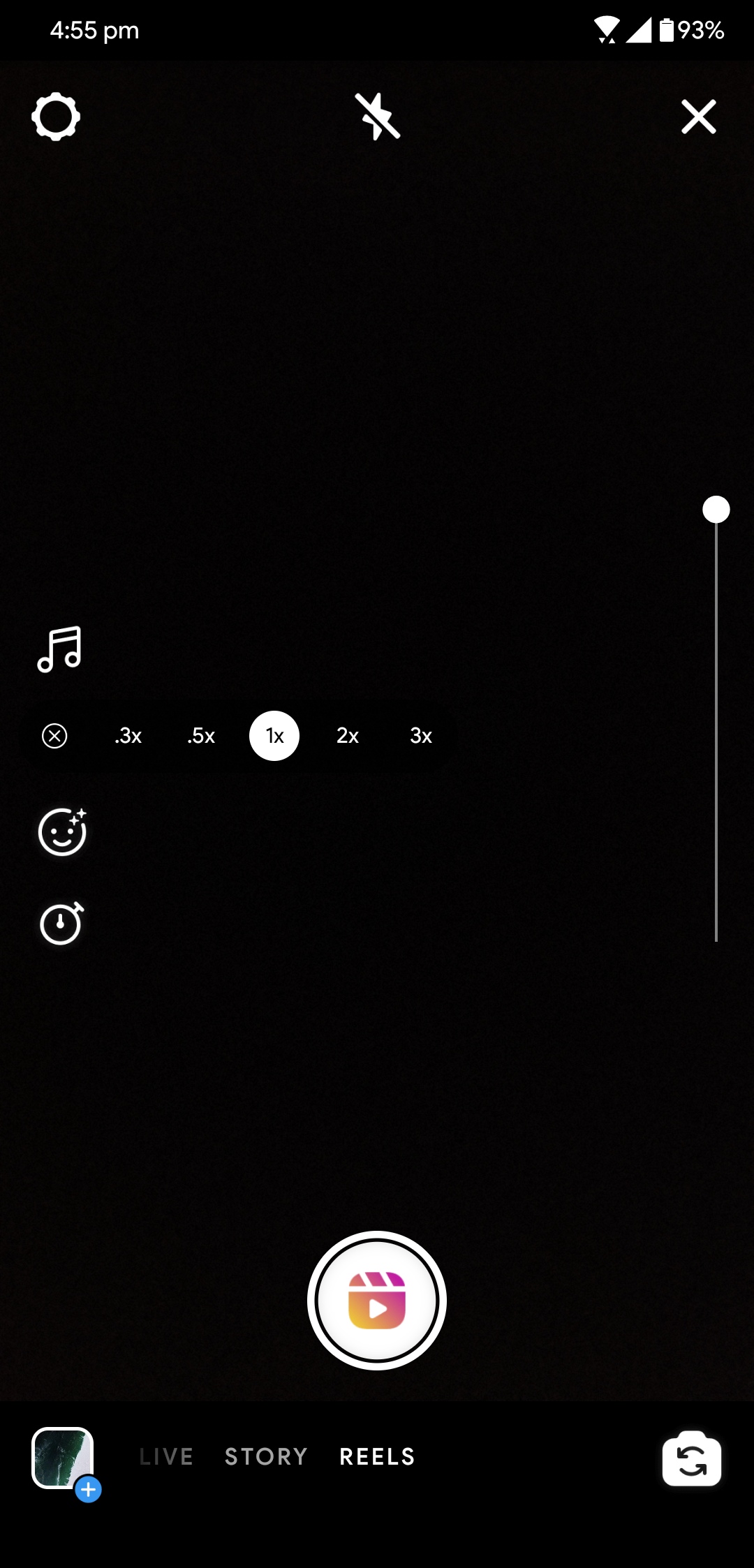 You get a bunch of options inside the speed feature which let you slow videos in two settings. You also get two options in the speed up section as well which is up to 5X. The slow-motion is only up to .5X but its better if your phone doesn't support the slow-motion feature.
Unlimited AR Effects
Instagram got a lot of AR effects which you can use in your videos to make it look better than usual. You got a gallery of those right there in the slider which you can select from but much more you can download from the store.
To download more AR effects from the community gallery, swipe to the very right of the AR effect selection. Then tap on the Browse Effects, you will see a new page with thousands of AR effects made by the community.
Timer
There is a timer button on the Instagram Reels camera page where you can select how long the video should be. You can select the videos time to up to 15 seconds which starts from 0.1 seconds for some reason. This is a really nice feature if you want to step videos at a certain time automatically.
Share on Facebook
There is a nice feature on Instagram Reels which lets you share the video automatically to Facebook too. Then you don't have to manually share that particular video to Facebook after posting it on Reels.
To enable this feature, tap on the cog icon on the top left corner of the Reels camera page. Scroll to the very bottom and enable Share your Story to Facebook and close the settings page. This will be enabled for all the videos you will make so make sure to disable it when you don't want it.
Also, read How to Download Instagram Reels on Android, iPhone
Wrapping up
These were the Instagram Reels features that will give you a better experience on the app. If you know more then share that with us in the comments so we can add it to the list. You can follow us on Instagram so you get to see out Instagram Reels.