Do you want to play a music video or any video for that matter back to back on YouTube? Well, here's how you can watch YouTube videos on repeat, be it on your computer or mobile phone.
Watch YouTube Videos on Repeat
On Computer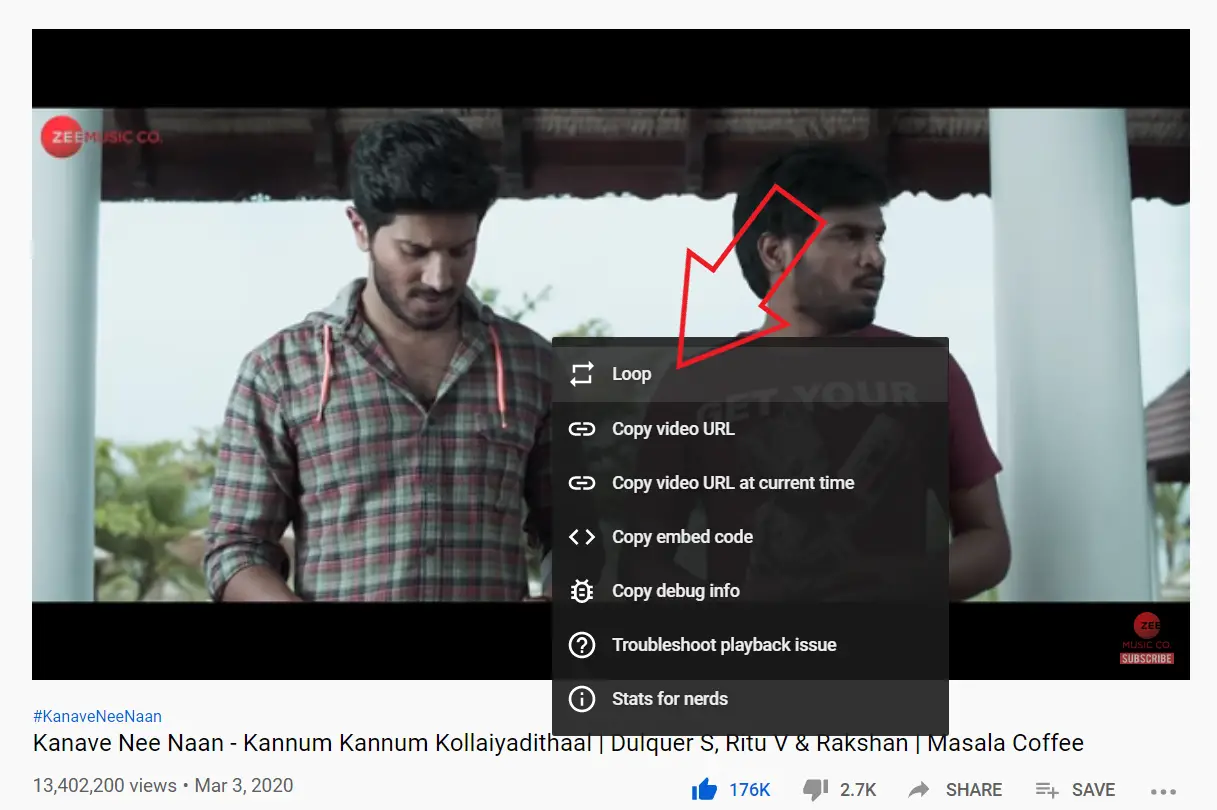 YouTube lets you play on an infinite loop, meaning you can put your videos on repeat and keep listening all day long without using any third-party apps or extensions. It only takes a few simple taps, as follows:
1] Open YouTube.com on the browser of your choice and play the desired video.
2] Right-click on the playback screen.
3] Select 'Loop' from the pop-up menu.
Every time the video ends, YouTube will automatically replay it without you having to tap the repeat button manually. You can disable the feature by repeating the process.
On the Phone (Android or iOS)
Unfortunately, the option to loop videos is not available for mobile devices. However, there's a quick workaround that can be used to repeat YouTube videos on your phone- just create a playlist and play it on a loop to repeat the video, as given below:
1] Launch the YouTube app on your phone and play the video.
2] Tap the playback screen and hit the Save button (three stacked lines with +) on the top corner.
3] Select the option to create a new playlist. Name your playlist, select its privacy, and press Create.
4] Next, head to the library, open the playlist, and tap the video.
5] Once it starts to play, tap the drop-down arrow to the right, and click the Repeat button.
That's it. Once you activate the loop, the video will be played again automatically after it ends.
Wrapping Up
So this was all about how you can play YouTube videos on repeat. Alternatively, you can also use third-party apps, but this is an easier option, in my opinion. Do let me know if you have any questions in the comments below.
Also, read- How to Change Playback Speed on YouTube