Google lately announced that it'd be ending its unlimited free high-quality photos backup starting June 1, 2021. This means that you'll have to shell out money if you want extra space for storing photos or any other data, including Drive files. Here are three tips to prevent Google's free 15GB storage from filling up quickly so that you don't have to worry about buying extra storage.
Prevent Free 15GB Google Storage From Filling Up Quickly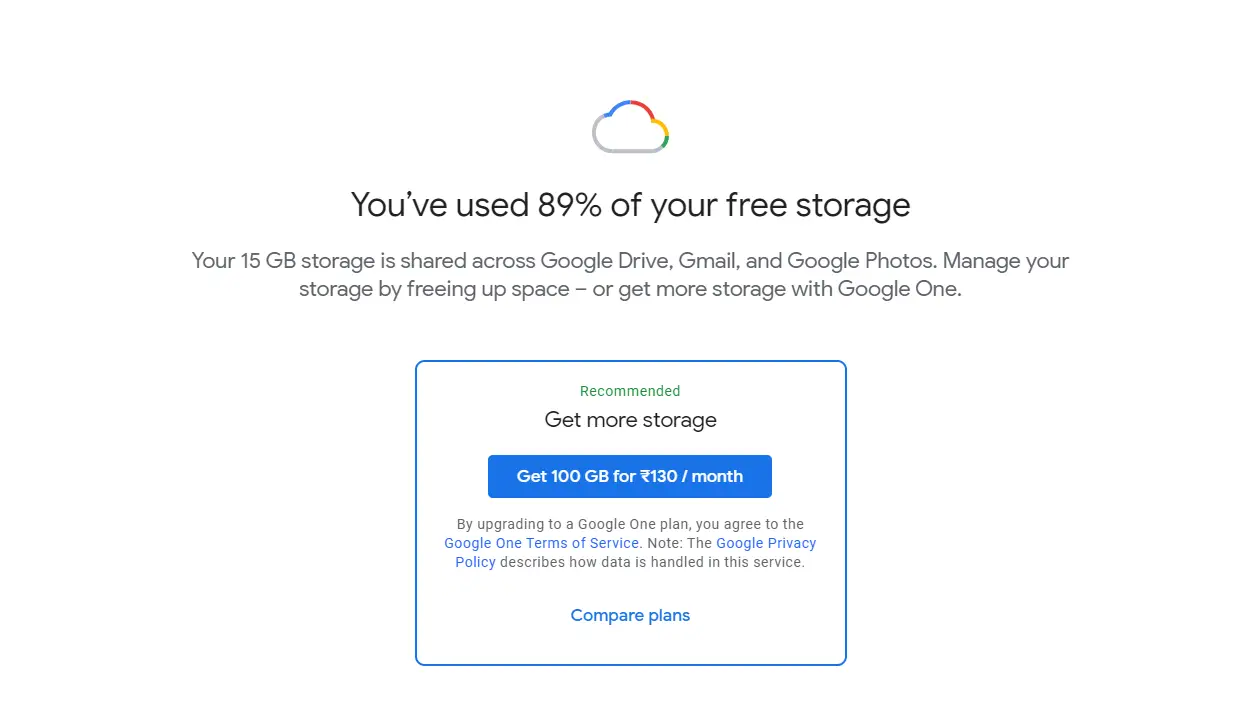 Starting June 1, 2021, Google will no longer allow unlimited high-quality backups. Any photos you upload via Google Photos will count against the free 15GB quota (the ones backed up before June 1 will be exempted). The same goes true for Google Workspace documents and spreadsheets.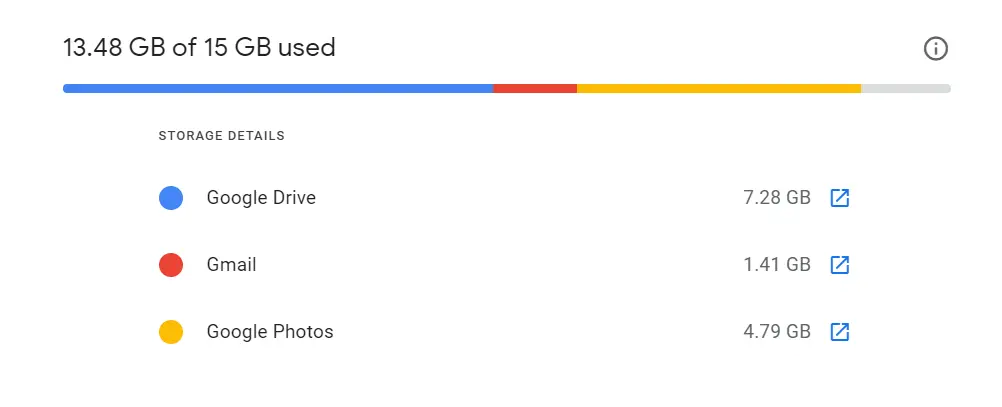 This might concern people who heavily rely on Google services for storing their data. Once you use 100% of 15GB, you'll no longer be able to upload new files to Drive or backup photos and videos. It may also impact your ability to send and receive emails in Gmail.
To continue, you'll have to buy extra storage from Google One, which starts at Rs. 130/ month in India ($1.99 in the US) for 100GB. Anyway, if you don't want to pay for additional storage, follow the tips given below to last long with the free quota.
1. Use a Separate Account for Google Photos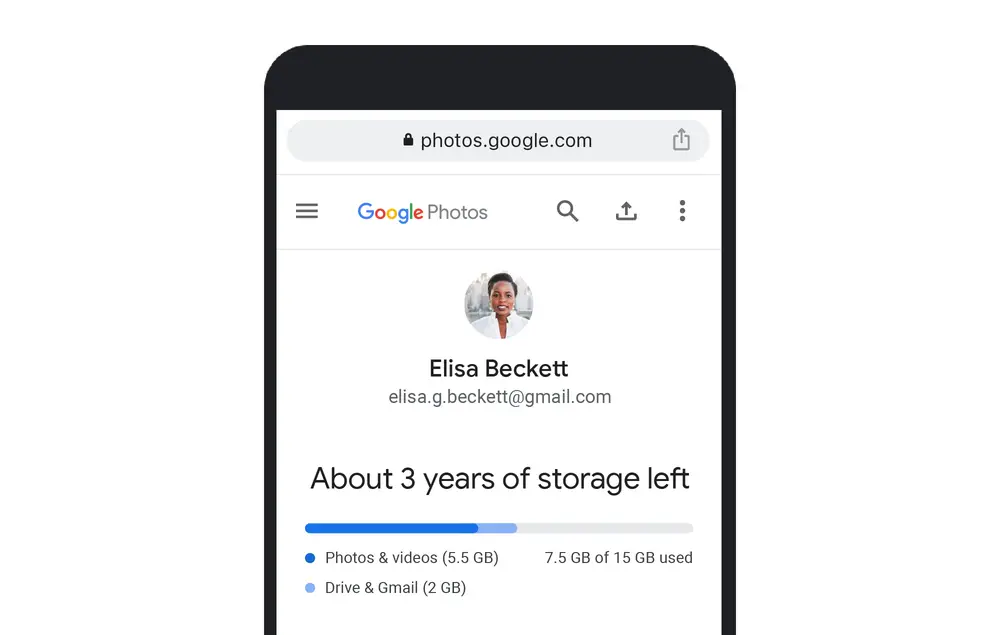 Google Photos takes the most of your Google Storage quota. And if you use it regularly for photo and video backups, it can quickly fill your storage.
Hence, you should not use your primary account for photo backup as content from other Google services, too, eats up your free storage. Instead, create a new account particularly for Google Photos. This will give you a complete 15GB of space for storing your memories.
What about photos on the previous account? Well, you can enable partner sharing from the previous account and add your new account so that you can access the photos from the older account in your new one.
Google Photos free unlimited storage ends in 2021- How to Save your Photos?
2. Transfer Google Drive Files to Another Account, Clear Clutter

The files and data stored on Google Drive use a lot of storage available on your account. And to extract maximum space, you need to clear unwanted clutter, including useless large files and hidden data stored by apps.
To free up Google Drive storage- either delete large files or transfer them to another account. To delete files, go through our post on finding out which big files are taking up storage on Google Drive. Similarly, here's more on transferring files from one Google Drive account to another.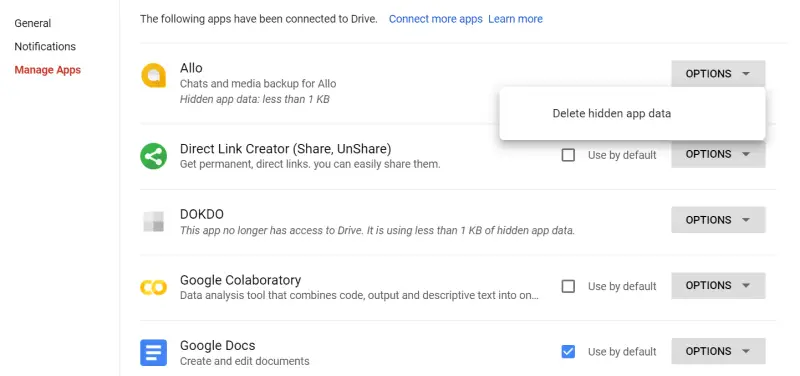 To delete hidden data stored by apps- Open your Drive, tap the gear icon on the top right corner and select 'Manage Apps' on the sidebar. For apps having a large amount of data, click on the 'Options' button to the right, and select 'Delete hidden app data.'
3. Clear Large Attachments in Gmail

Emails usually don't occupy much space on your account. However, attachments might eat up a good chunk of storage. If you want to extract the maximum from your free quota, check for large attachments and delete them from Gmail.
To check the same, open your Gmail dashboard and search for "has:attachment larger:10M" in the search box. This will give you a list of all emails with files greater than 10MB. You can now sort out and delete all the unnecessary emails.
Wrapping Up
This was all about how you can prevent Google's free 15GB storage from filling up quickly. These are the tips I personally use to get the best out of my Google storage. Do let me know if they work well for you. Also, if you have any other suggestions, feel free to add them in the comments below.