Back Tap is a convenient feature that you can use to perform certain actions when you double-tap or triple-tap your iPhone's back panel. It is available on all iPhones running iOS 14. However, some users have reported issues while trying to make it work. Therefore, in this article, we bring you three common ways to fix the back tap feature not working on iPhone.
Related- How to Get Night Mode on iPhone SE 2020 or Older iPhones
Fix Back Tap Feature Not Working On iPhone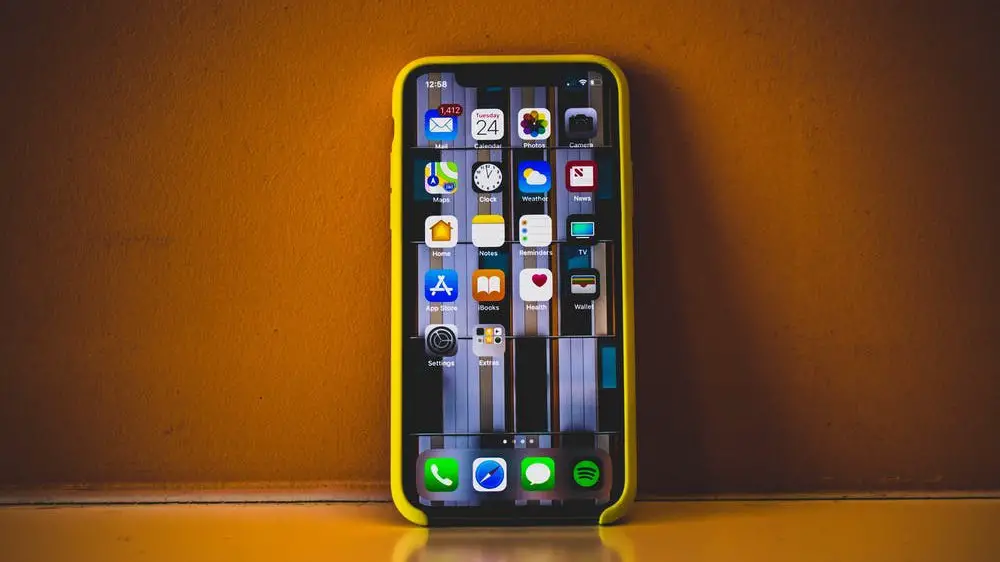 For starters, the Back Tap feature transforms your iPhone's back panel into a touch-sensitive surface. Using it, you can set your iPhone to capture screenshots, switch to the home screen, open an app switcher, take a screenshot, increase or decrease volume, mute the phone or enable other accessibility features.
Furthermore, you can toggle Siri, and it also integrates well with Siri shortcuts, which makes it even more useful. Now, if it is not working properly for you for some reason, you can try the steps below to troubleshoot and fix the possible issues.
1] Update Your iPhone to iOS 14
As mentioned, the Back Tap feature was introduced with iOS 14 this year. It is not available on previous versions, be it iOS 13 or iOS 12. So make sure that you're running the latest version of iOS on your iPhone, as follows.
Open Settings on your phone.
Click on General.
Here, tap Software Update.
Update to the new version if available. Make sure you're connected to a Wi-Fi network.
Does Your iPhone Support Back Tap Feature?
Even if your iPhone is running iOS 14, the Back Tap feature is available only on iPhone 8 and newer models. You're out of luck if using iPhone 7, iPhone 7 Plus, iPhone 6, iPhone 6s, iPhone 6s Plus, iPhone SE (2016), or other models.
Here's the list of iPhones that support iOS 14's Back Tap feature:
iPhone 8, iPhone 8 Plus
iPhone SE 2020
iPhone X, iPhone XS, iPhone XS Max, iPhone XR
iPhone 11, iPhone 11 Pro, iPhone 11 Pro Max
iPhone 12 Mini, iPhone 12, iPhone 12 Pro, iPhone 12 Pro Max
2] Check if Back Tap is Enabled
For those unaware, the Back Tap feature is disabled by default. You need to enable it manually in the phone settings, as follows.
Head to Settings on your iPhone.
Scroll down to Accessibility. Click on it.
Now, tap Touch. Then, scroll down to the bottom and click on Back Tap.
Here, select Double Tap and select the action you'd like to perform for the gesture.
Similarly, define the action for Triple Tap or leave it as it is.
3] Remove Your Case
In our experience, the Back Tap feature works fine with most cases out there. However, if you use a really thick case, it may affect its responsiveness. The feature is crafted to respond only to finger taps and prevent accidental triggers.
As a result, it may not work all the time. So, try removing the case to see if the feature starts working properly again. Anyway, iPhone repairs cost a lot, so avoid using the phone without the case.
Other Tips to Fix iPhone Back Tap Not Working
Restart your iPhone. This will fix any temporary glitches.
Some actions, like 'Shake to Undo,' may not work everywhere. So, check your back tap actions and try setting them to something else.
The last option is to reset your iPhone Settings. It can be done in Settings > General > Reset > Reset All Settings. No data or media will be removed.
Wrapping Up
This was all about how you can fix iPhone back tap feature not working issue. Do let me know which method worked for you. By the way, what are your thoughts on Back Tap? What will you be using it for? Let me know in the comments below. Stay tuned for more tips and tricks on iOS.
Also, read- How to Get Shazam Music Recognition in Control Center on iOS 14