The Election Commission of India has launched the digital format of voter ID card called e-EPIC (Electronic Electoral Photo Identity Card). Ravi Shankar Prasad, Minister of Electronics and Information Technology announced the e-EPIC program on the occasion of National Voter's Day on January 25. Here we are telling you how you can download the voter ID card PDF version on your phone or computer.
Also, read | PVC Aadhaar Card vs. Regular Aadhaar Card: Features, Charges & How to Order
e-EPIC is a portable version of the voter ID card in India, and voters can download and print it, or store it digitally in the DigiLocker app. To recall, voters can also order plastic voter EPIC cards online. Let's know all the details of this new e-EPIC program.
Download Voter ID Card PDF (e-EPIC)
What is e-EPIC?
The e-EPIC (Electronic Electoral Photo Identity Card) is a non-editable, portable, and secure document which comes in PDF version. The e-EPIC will have a secured QR code with the voter's photo and demographic data like serial number, part number, etc.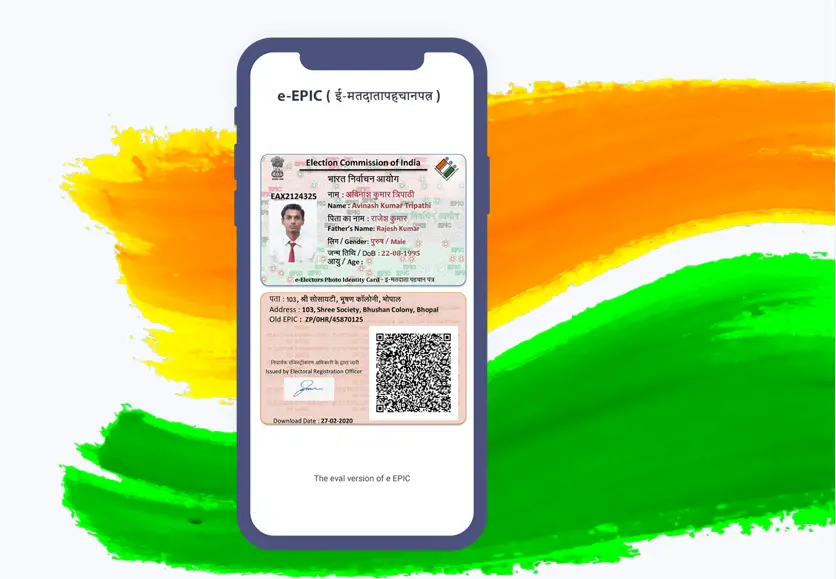 Voters will be able to download the e-EPIC on their smartphones or computer. The file size of e-EPIC is 250 KB. Voters can store it digitally on the Digilocker app. These can be shown as ID proof anywhere in India.
Also, read | How To Download & Store Indian Driving License On Your Phone
Who can download e-EPIC?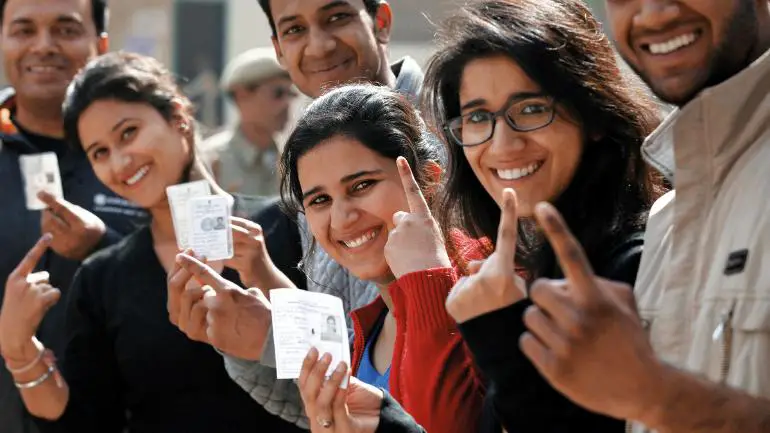 The e-EPIC program is being launched in two phases- the first phase between 25 January and 31 January and the second phase from February 1. In the first phase, only new voters who have applied for the voter cards and registered their phone numbers on the Electoral Roll will be able to download their voter ID card in PDF version.
In the second phase, all the other voters will be able to download the digital copies of their voter ID cards provided their mobile numbers are linked with the EPIC portal.
Steps to Download Voter ID Card PDF
Visit this link of the voter portal https://voterportal.eci.gov.in/download-e-epic and it will redirect to the NVSP website. So directly visit https://nvsp.in/ to download the e-EPIC.
Here, log in or sign up if not already have an account on this portal.
After logging in, look for the new "Download e-EPIC" option in the side menu bar.
Provide your registered mobile number, EPIC Number or Form Reference Number enter the captcha and proceed.
When your Voter ID card appears on the next [age, click on download to save it as PDF.
Also, check | New mAadhaar App Offers All Services Related to Aadhaar Card; Details Here
Voter ID Card PDF Version Benefits
Voters don't have to apply for a new voter-ID card for changing the address and they can change the address in the e-EPIC card's QR code now.
Moreover, voters also don't have to worry about losing or damaging the voter-ID cards. They can simply download a duplicate card for free. (Earlier they had to pay Rs 25 for a duplicate card).
Voters can show this new digital voter ID card in the five upcoming state elections of Assam, Kerala, and West Bengal, etc.
e-EPIC FAQs
Q: I lost my voter ID card, how can I download e-EPIC?
A: You can search your name in Electoral Roll from http://electoralsearch.in/. Find your EPIC number here and use it to download e-EPIC.
Q: I don't have an EPIC number, can I download e-EPIC?
A: Yes, you can use the Form Reference number given to you while applying for the card. Old voters can search their EPIC number from the Electoral Roll and then download e-EPIC.
Q: Can I show an e-EPIC as an identity proof at the polling station?
A: Yes, you can download e-EPIC, print it, and show it as identity proof.
Q: If my mobile is not registered, how can I download e-EPIC?
A: If your mobile number is not registered in Eroll, you will need to complete the KYC.
Visit the NVSP portal and click on eKYC after logging in.
Pass the Face liveness verification
Update your mobile number to complete KYC
Download e-EPIC.
Q: What is required for eKYC?
A: To do eKYC, you require a smartphone/tablet with a camera or desktop PC with a webcam.
Q: What if eKYC on the phone or computer fails?
A: You will need to visit the ERO office along with a photo ID proof and you can update your mobile number there.
Q: I am not using the registered mobile number right now, can I update my mobile number?
A: Yes. You can update your mobile number by completing eKYC through the steps mentioned above.
Q: Can I download e-EPIC on my mobile phone?
A: Yes, you can download e-EPIC on your phone using Voter Helpline Mobile App.
Q: My family members are registered with the same mobile number, how can I download eEPIC for them?
A: Each family member will need a mobile number and after that, they can do eKYC to update that mobile number, and then they can download e-EPIC.
The PDF version of the voter ID card will surely be helpful for many voters as the physical cards are more prone to be damaged and also take time to reach them. It is to be noted that other government ID proofs like the Aadhaar card, PAN card, driving license are already available in digital format.
If you have any queries regarding any of the above-mentioned documents, reach out to us in the comments! For more such articles, stay tuned!
You can also follow us for instant tech news at Google News or for tips and tricks, smartphones & gadgets reviews, join GadgetsToUse Telegram Group or for the latest review videos subscribe GadgetsToUse Youtube Channel.