Despite Google taking action now and then, thousands of fake applications are available on the Google Play Store. While many of them are harmless and make money by showing you annoying ads, some are malicious and can steal your data or even affect your phone. So, how do you check whether an app is fake or real on the Play Store? Well, here are some easy ways to find if an app is fake or real before installing it.
Related | How to Detect Virus on Your Android Phone
How to Find If an Android App is Fake or Real Before Installing
While apps on Google Play Store are generally safer, there's no complete guarantee. For instance, folks at Check Point Research recently discovered malware in a fake app called FlixOnline on the Play Store, capable of stealing private data and spreading itself via WhatsApp messages.
So, you must always be careful about what to install and what to not. Fake apps are often malware in disguise and could be uploading your private data like contacts and location in the background. Below are some key points that can help you check and identify fake Android apps on Google Play Store.
1. Find Fake Apps via Search Results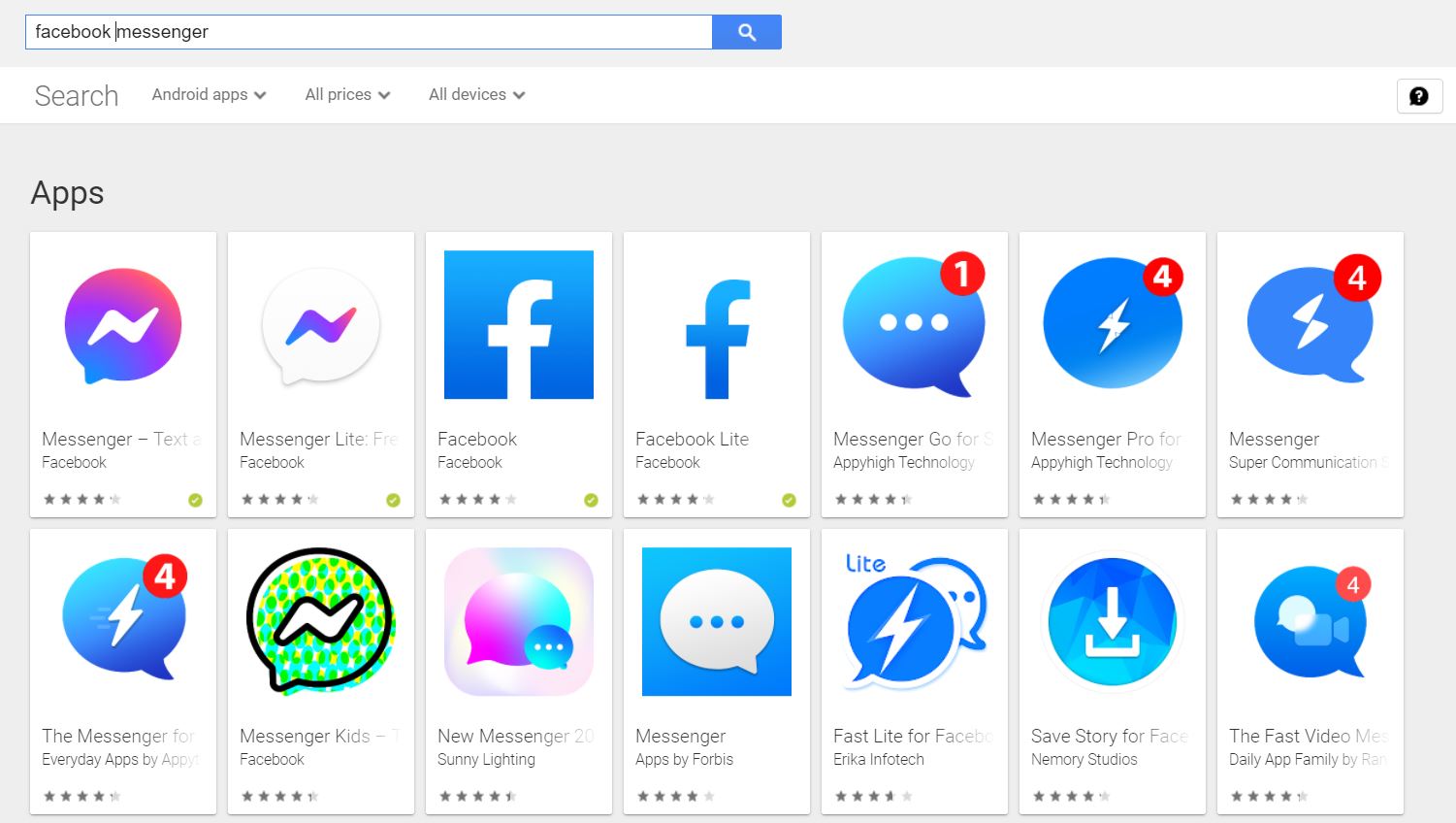 When you search for the app name on Google Play Store, look carefully at the search results. Usually, you'll see only one version of the app. However, if there are multiple apps with similar names and icons, most of them are probably fake ones.
Fake apps usually try to mimic the original app by copying the name and icon. So, watch out for this while checking the search results.
2. Check App and Developer Name

You can most of the time tell whether an app is fake or real by looking at the app and developer name. Even if the app name and icons are the same, the developer would likely be different.
Usually, it's quite easy to spot a fake developer. However, if you're having trouble finding which one's real, tap the developer name, and it'll show you all the apps published by the developer alongside user ratings.
3. The Description and Screenshots
The next thing to check on the Play Store listing is the app description and screenshots uploaded by the developer. Genuine developers usually write informative descriptions alongside high-quality screenshots of their app's interface.
If you find any discrepancies like unprofessionally written descriptions with too many mistakes or weird-looking screenshots, you may probably be looking at a fake app.
4. Check Downloads, Reviews, and Release Date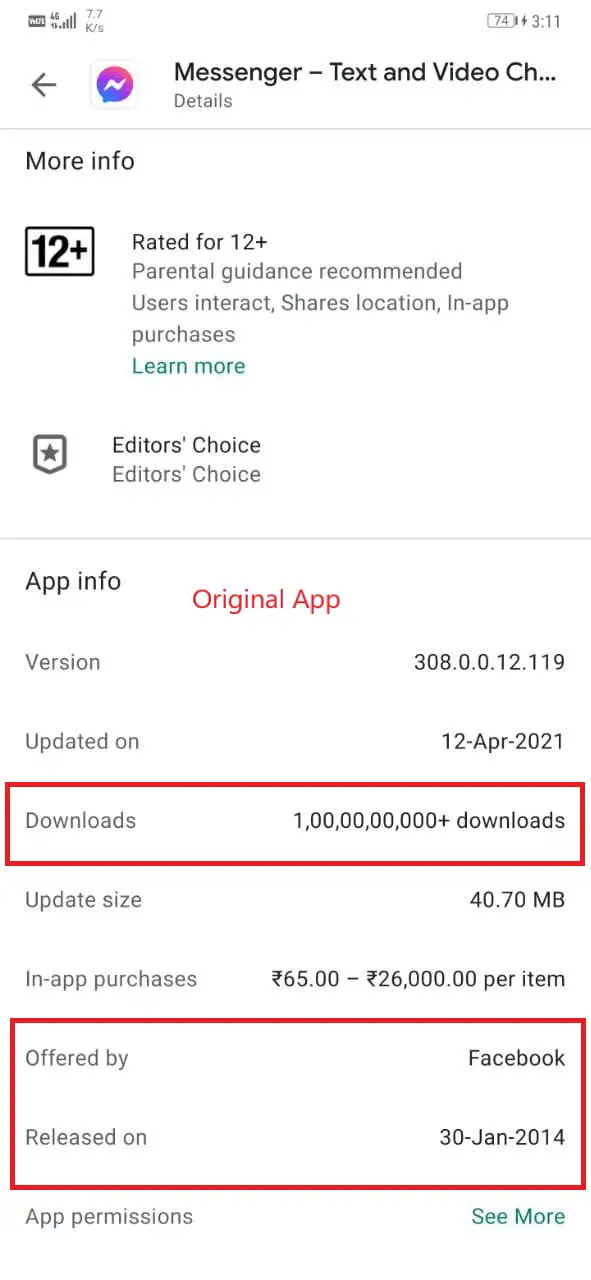 If an app is quite popular, the downloads will be in huge numbers. For example, WhatsApp Messenger has over 5 billion installs on Play Store. The number would be much lower for a fake or counterfeit app, probably in hundreds or thousands.
You must also check the reviews given by users. If an app is not what it claims to be, it'll show negative reviews by people who realized it's fake after installing. Then comes the release date. To see when the app was published, click on About this app and scroll down to 'Release Date.'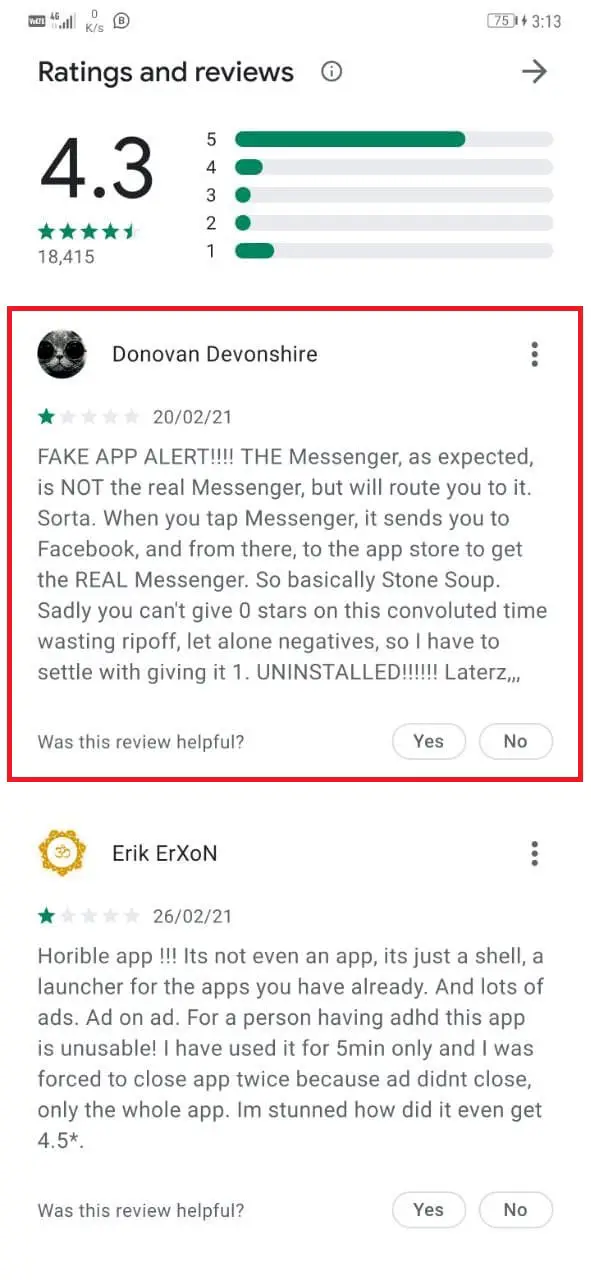 Fake apps usually don't last long on Play Store. Hence, they're bound to have a very recent release date. They'll also likely have lesser downloads and fewer reviews (can have multiple exceptions). In comparison, genuine apps will have an older publish date.
5. Check the Permissions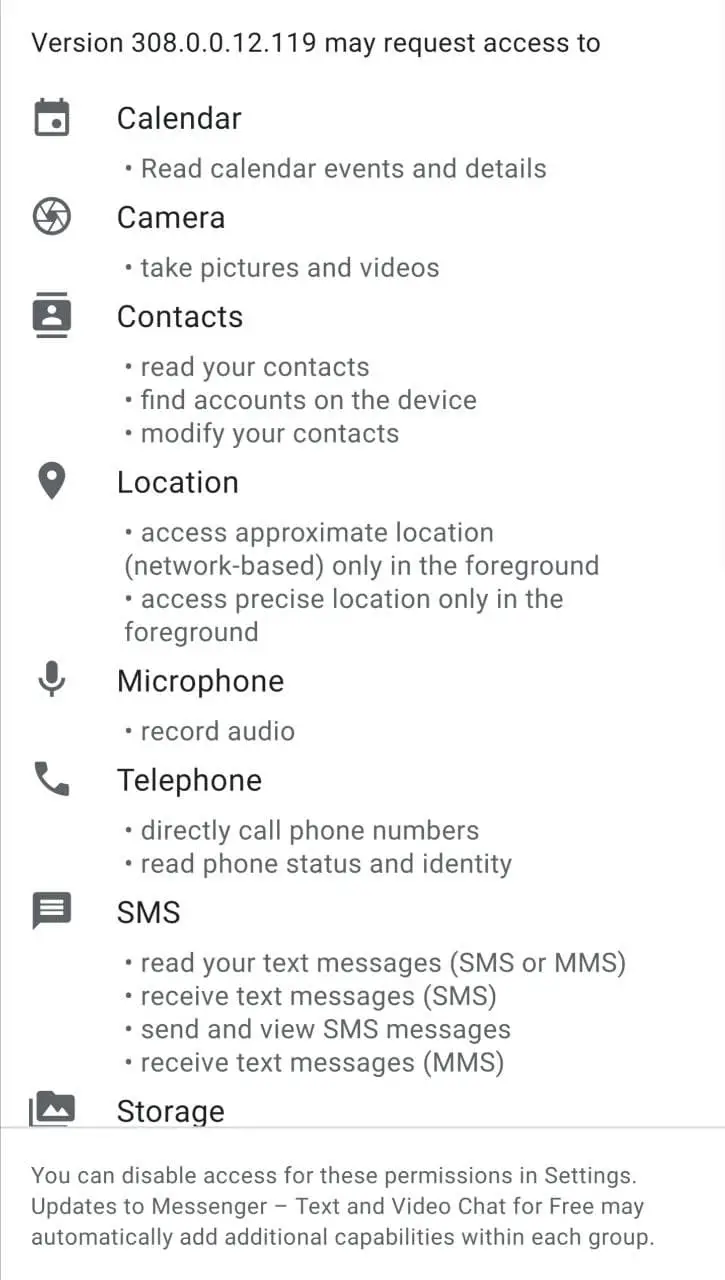 Take a close look at the permissions the app is asking for. If they're unrelated to the app's function or what it claims to do, it could be a possible indication of the app being fake or malicious.
For example, if a video player or online streaming app asks permission for overlay, accessibility, camera, or microphone, then it's a red flag. You can check app permissions by clicking the 'App Permissions' option on the about this app page.
6. Search the Web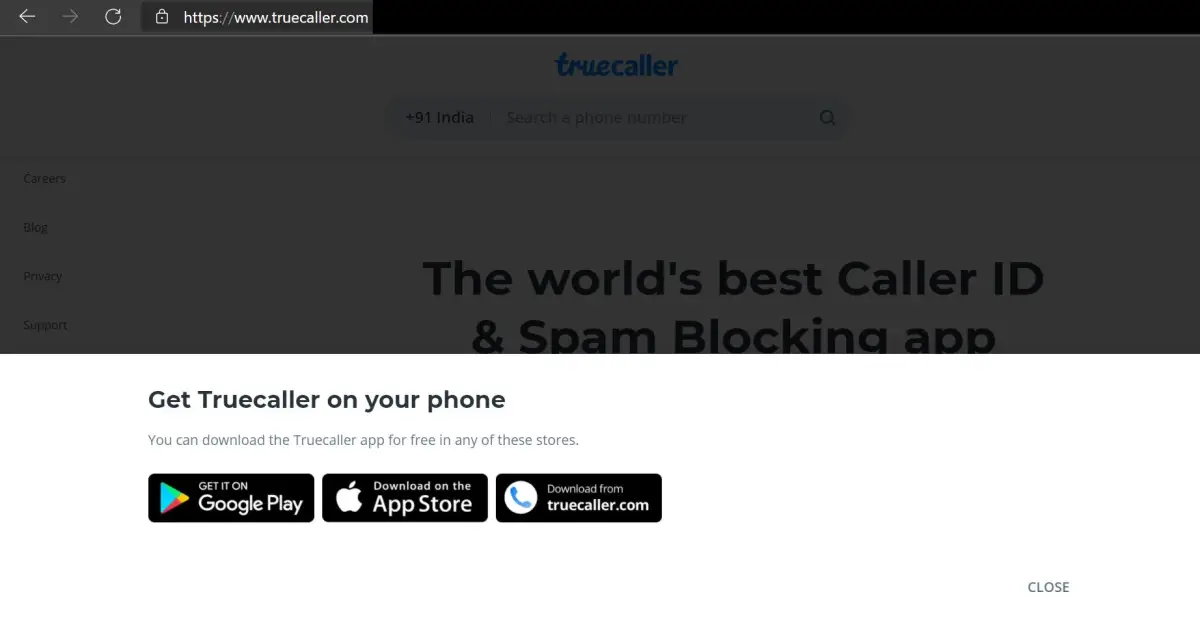 Popular apps like Facebook, WhatsApp, Truecaller, and more have their official websites to get the links to download the original app. So, if you're unable to find the app or differentiate it from the fake ones, go to its official website and check the download links.
But again, make sure that you don't download the app from a fake or an unknown source. If downloading APK from third-party websites, prefer trusted ones like APKMirror, APKPure, etc.
7. Scan Before Installing
If you want to sideload an APK but are worried about its legitimacy or whether if it's malware, we'd advise you to scan it with a reliable anti-malware app before installing it.
Usually, Google Play Protect will automatically warn you of potential security issues with the app. Yet, you can also use mobile security apps like Malwarebytes, Bitdefender, QuickHeal, etc. Alternatively, you can scan it online on the VirusTotal website. Once you upload the file, VirusTotal will scan it across various databases and check if it's safe.
If you're anyhow installing an app you don't trust, consider blocking internet access for the app to reduce the risk of your data being stolen and uploaded to the cloud via the internet.
What to Do If You Spot a Fake App on Google Play Store?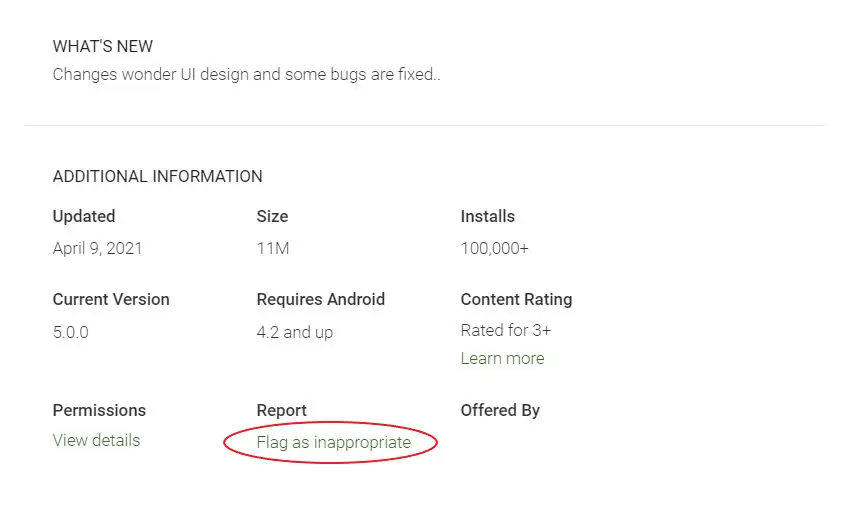 Let's assume you find an app that fails the above checks and is likely fake or counterfeit. What to do in this case? First of all, do not install the app (obviously), and secondly, report the app to Google to take necessary action.
To report an app, go to the app page on Google Play Store. Click the three dots at the top-right corner and click "Flag as inappropriate." Select a suitable reason (for fake apps, you can choose "copycat or impersonation") and submit.
Google will then review your report and take necessary actions if the app is fake. You can further inform your parents or friends not to install the app. Some apps can not only steal personal information but can also cause financial losses, so beware.
Wrapping Up- (Solved) Identify Fake Apps on Play Store
These were some quick tips to find if an Android app is fake or real before installing it from the Google Play Store. I hope that this will make you more informed about which apps to install and which to avoid. Do share this article with your friends and family to make them aware of the same. Feel free to comment if you know any other ways to check for fake apps on Google Play Store. Stay tuned for more such articles.
You can also follow us for instant tech news at Google News or for tips and tricks, smartphones & gadgets reviews, join GadgetsToUse Telegram Group, or for the latest review videos subscribe GadgetsToUse Youtube Channel.