Photos create memories that can last forever. Sometimes colored photos offer more emotions than others because of the colors obviously. You may have some old black and white photos, so what if I tell you that you can turn them into colored photos. These days you can even turn old still photos into videos. But since colored photos will look more natural, you might want to turn them into colored first. Don't worry! Here are some ways to color your black and white photos online for free.
Also, read | [Trending] 3 Best Apps to Make Your Photos Sing on Android and iPhone
Ways To Color Your Black and White Photos
You may have heard of many online tools and software that can color black & white photos. But not all the websites offer satisfactory results or sometimes the process is time-consuming, or even sometimes these are not free. So, here are some quick online tools to color your photos and these are absolutely free.
1. Algorithmia
This tool automatically colorizes your black and white pictures. Algorithmia's algorithm is based on Deep Learning that detects living and non-living objects and colorizes them accordingly. The process is quite easy and here's how to use it:
1. Visit  Algorithmia and select the Colorise option from the menu. Or you can directly visit https://demos.algorithmia.com/colorize-photos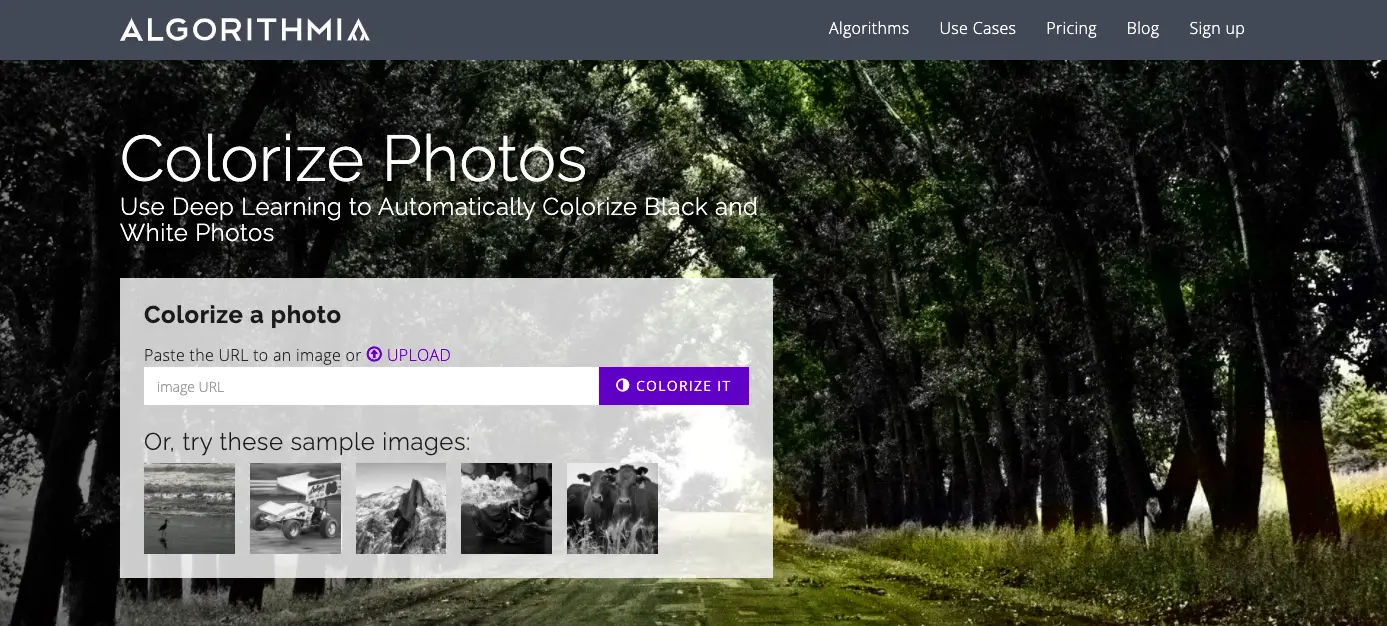 2. You can either click on UPLOAD to upload a photo from your PC or add the image by pasting a URL in the given box.
3. After that, click the COLORIZE it button and wait for the website to colorize your picture.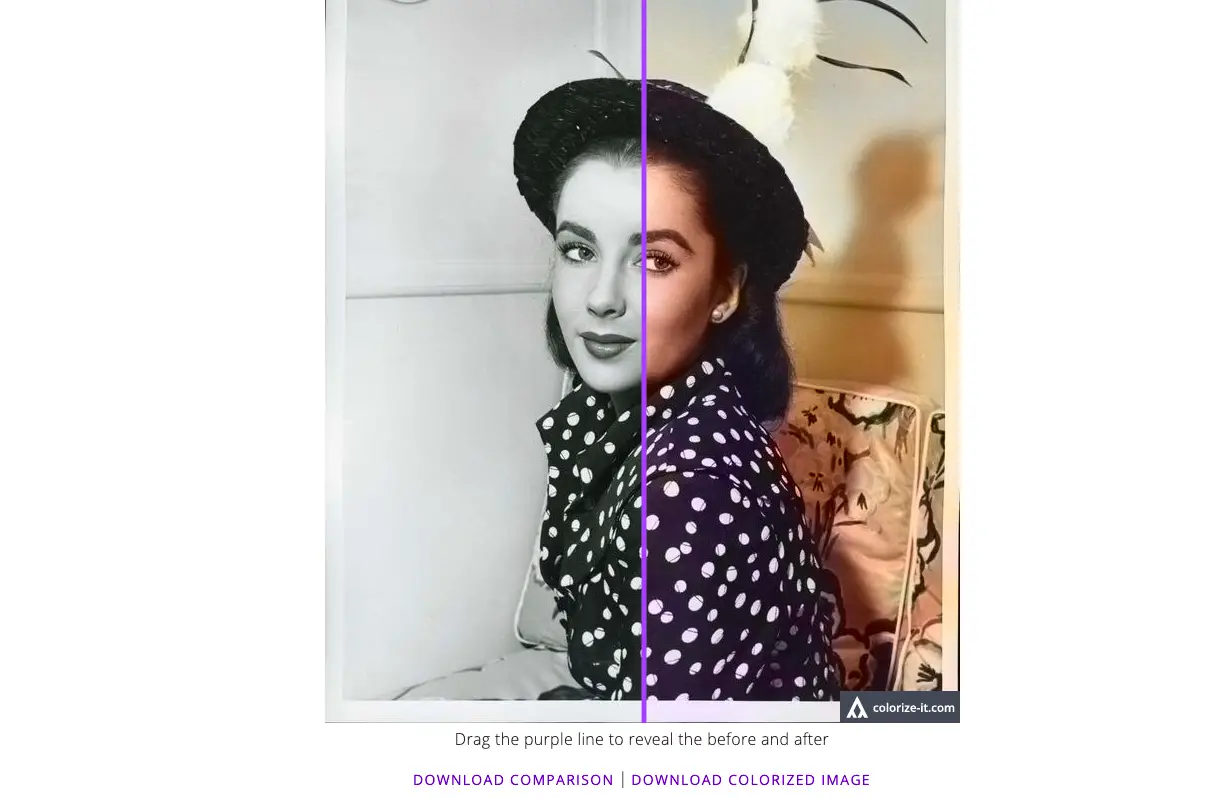 Once the process is complete, you will see the comparison of both black & white and colored images so that you can compare the before and after photos by dragging the slider. You can download either the comparison or the colorized photo.
2. MyHeritage
We have already mentioned this website that can make your old still photos into moving GIFs and videos. Well, it has another tool that can also fill colors to your old black and white photos. Here's how to use this tool:
1. Visit the MyHeritage website and select colorize photos under the photos section from the homepage. Or you can directly visit this URL: https://www.myheritage.com/incolor
2. Click on "Upload photo" or drag and drop a photo at the given place. The website will then automatically start colorizing the photo once it is uploaded.
3. Once it's done, you will be able to see the comparison photo between black & white and colored ones by sliding the bar.
That's it! You can now download the colorized version of your photo or comparison photo by clicking the "download" button on the side menu.
Apart from colorizing, the website also offers other photo enhancement tools as well as a feature to animate the images.
3. Lunapic
Lunapic can also add colors to a photo but it offers slightly different results is from other tools because it neither does the job automatically nor manually. Instead, it uses a color gradient or two-tone filters and thus adds two colors to the image. So the colors may not look true to the image, but if you choose the right colors, it offers a good result.
1. Open the Lunapic website and click on the Upload button from the menubar to add your image for colorizing.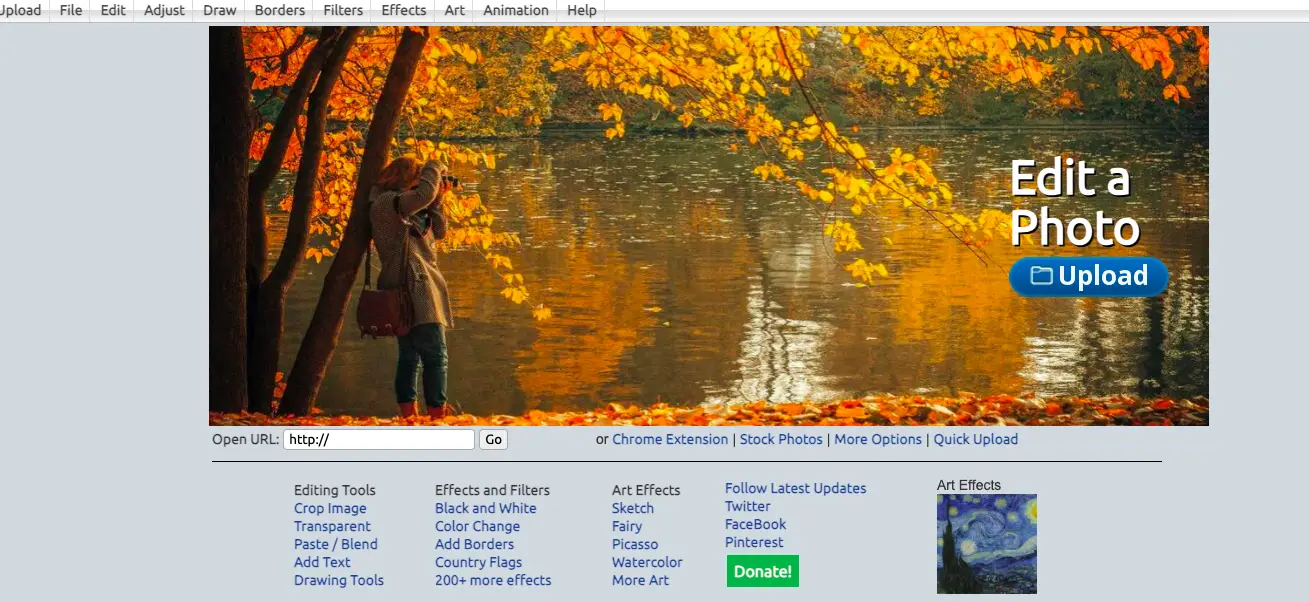 2. Once your photo is uploaded, click on Filters and then select Color Gradient or Two-tone color from the drop-down.
3. After that, choose the top and bottom colors for your image and click the Apply button.
That's it.  You can save the result by clicking the button at the bottom to download the image. You can also save it via clicking on File and select Save.
Lunapic is a versatile photo editing tool that offers many features and one of my favorite ones is removing the background of images.
These were the tools to color your black and white photos online. With AI advancements, such tools have become better, you can check out the best AI tools to colorize black and white photos. We hope you will face no issue while using these tools we listed above. Tell us in the comments, which one is your favorite. For more such tools, stay tuned!
You can also follow us for instant tech news at Google News or for tips and tricks, smartphones & gadgets reviews, join GadgetsToUse Telegram Group or for the latest review videos subscribe GadgetsToUse Youtube Channel.