If you're someone who spends a lot of time on your phone, you might know the pain of waiting for it to charge, especially if you have to leave in a hurry. It can be really tiring and frustrating to wait while it charges slowly. But is there anything you can do to make your iPhone or Android phone charge quickly, even if it doesn't support fast charging? Well, here are some quick tricks to charge your phone faster with or without a fast charger.
Related | Opinion: How Smartphone Brands are Minting Money By Removing Charger from Box
How to Charge Your iPhone or Android Phone Faster
Over the years, smartphone manufacturers have improved charging speeds by leaps and bounds. These days, many phones use blazing-fast 40W, 65W, and even 120W charging technologies to keep them going with minutes of charge.
However, most phones still offer mediocre charging speeds and take a lot of time for a full battery charge. Thankfully, you can still charge these phones faster than usual through some simple tips and tricks? Read on.
1. Switch Off Your Phone
One of the most effective ways to charge your iPhone or Android phone as fast as possible is to turn it off while charging. This is because your phone actively consumes power when it's on, which brings down the speed.
When you switch off your phone, it consumes less power and hence tops up quicker than usual. You may miss out on calls and notifications, but that's the trade-in for a faster full charge.
2. Put Your Phone in Airplane Mode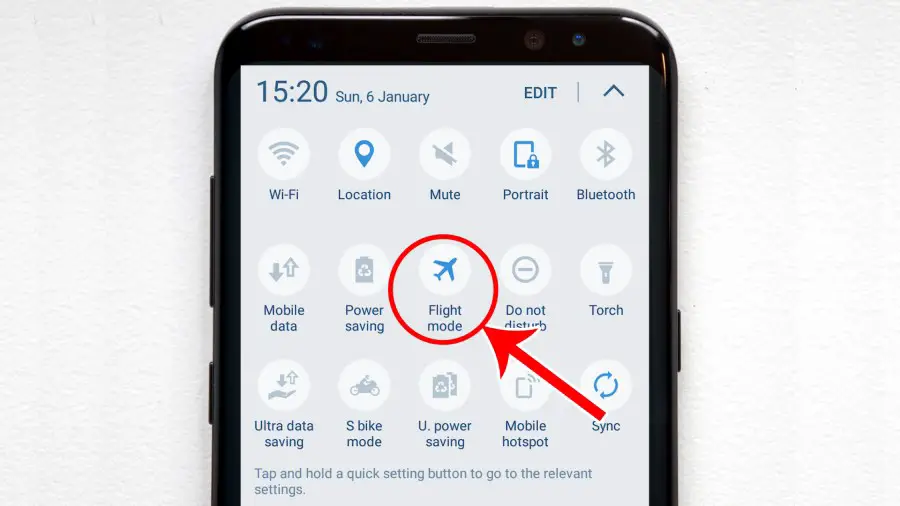 Can't switch off your phone? No worries, just put it in Flight/ Airplane mode. Doing so will turn off the wireless radio and other connectivity features, reducing the active load on the phone. Using the Airplane mode will boost your phone's charging speed by a good margin.
Again, this will stop you from getting calls, messages, and notifications. So, keep a note of it.
3. Get a Compatible Fast Charger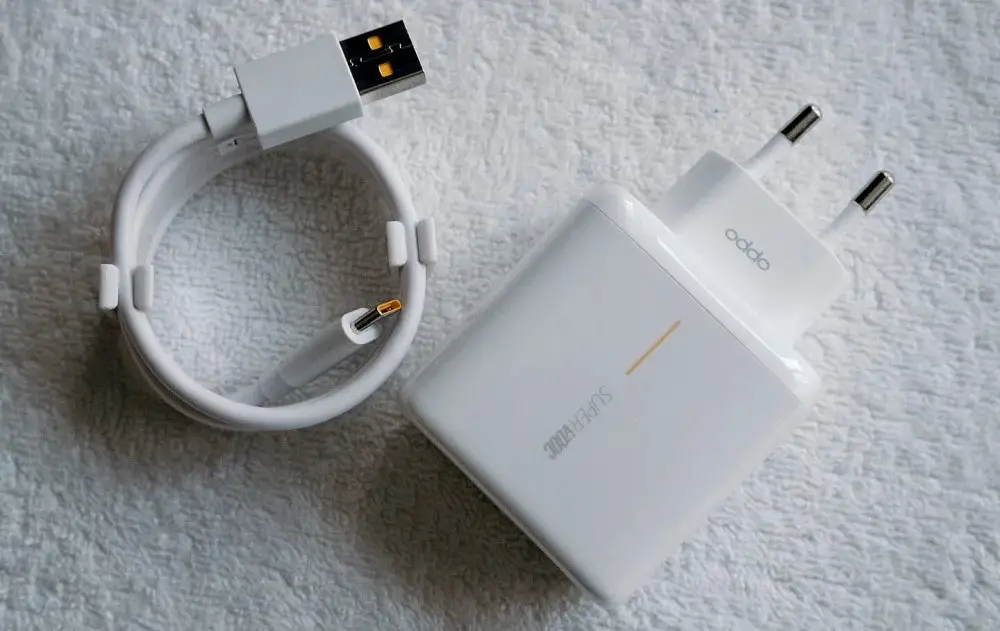 Does your phone support fast charging? If yes, you should consider getting a fast charger supported by your device (if you don't have one already).
So, check whether your phone supports fast charging or not- you can confirm it from the box or specification sheet on the manufacturer's website. We've explained all fast charging technologies in detail here.
For iPhone users, the iPhone 8 and newer devices are capable of fast charging. You can either buy Apple's official fast charger or the ones that support 18W USB Power Delivery.
Related | Best Fast Chargers to Buy in India For Android and iPhone
4. Fast-Charging Cable
Besides a fast charger, it's also important to have a compatible fast charging cable. Otherwise, you won't be able to take benefit from it. Most fast charging technologies employ high Wattage, which will only go through if the cable supports it.
If your phone uses a proprietary charging tech, it'll work the best with the original cable. For instance, the OnePlus Warp Charge works with the original Warp cable or Realme/ Oppo's VOOC Cable. Similarly, Huawei's SuperCharge supports only the official cable.
Related | 5 Best USB-C Cables To Charge Your Phone Faster
5. Avoid Wireless Charging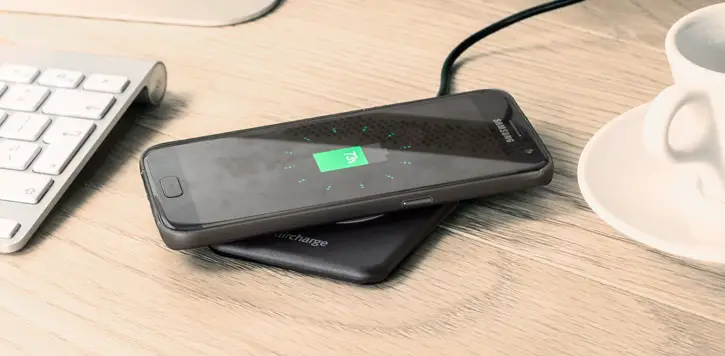 Wireless charging is relatively slow compared to wired charging unless both your phone and the charger support 30W, 40W, or 50W wireless charging speeds. Plus, it's also lesser efficient. So, it's always better to use wired chargers over slow wireless charging.
6. Use the Wall Adapter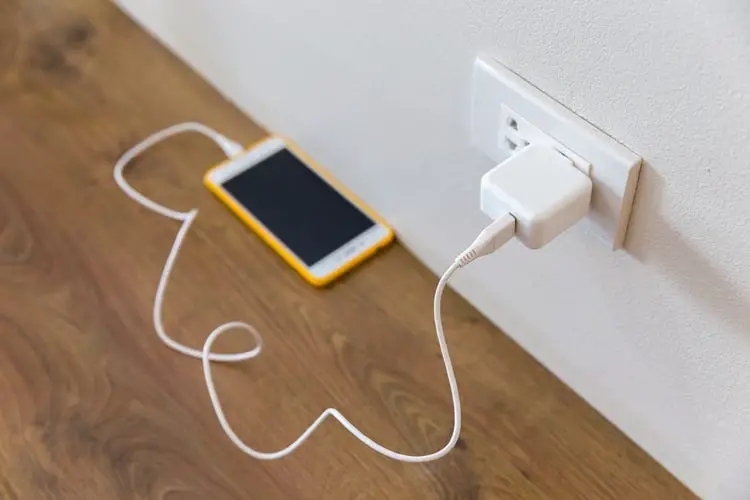 You can charge your phone from multiple sources- from the USB on your computer, wireless charger, power bank, or the wall adapter. However, it's always recommended to use the wall adapter to charge it.
Why so? Well, most power banks charge at 10W (unless it has fast charging tech compatible with your phone), while the USB 2.0 and USB 3.0 ports charge at 2.5W and 4.5W, respectively, which is quite slow.
7. Enable Power Saving Mode, Turn Off Unwanted Features
Most phones come with built-in low power or power-saving mode. If your phone has one, consider enabling it while charging your phone. The power-saving mode restricts background processes and connectivity features which reduces consumption, increasing the net charging speed.
Similarly, you can turn off unwanted features like Bluetooth, GPS location, Wifi, Wifi Hotspot, Mobile Data, and NFC to further speed up charging. Make sure not to use the phone while charging- it'll drastically slow down the charging while also heating the device.
8. Turn Off Optimized Charging
Does your phone have a feature like optimized charging or smart/ intelligent charging? Optimized charging focuses on preserving battery health by intelligently controlling and scheduling the charging based on your usage.
This is why you might have experienced why your Android or iPhone takes too long to charge after a certain level or at a specific time. While it's good for the battery, you can disable it whenever you want to charge your phone quickly.
On Android
Open Settings on your Android phone.
Go to the Battery section.
Here, turn off Optimized Charging.
On iPhone
Open Settings on your iPhone.
Go to the Battery > Battery Health.
Now, disable the toggle for Optimised Battery Charging.
Select "Turn Off Until Tomorrow" if you want it to turn on automatically the next day.
9. Avoid High Temperatures
High temperatures are bad for batteries. Overheating can damage the battery and also reduce its lifespan. So, when a phone starts heating up, it automatically tries to slow down the charging process to bring back the temperature to the optimum level.
This is why most phones with fast charging charge slower when they're hot. So, try to keep your phone at ideal temperatures for them to charge faster. Remove the device's case and keep it in a well-ventilated area while charging.
Wrapping Up
These were some tips on how you can charge your iPhone or Android phone faster than usual, with or without a fast charger. I personally use these tips in my daily usage to charge my phone as quickly as possible. Anyway, try them and let me know if they make any difference for you in the comments.
You can also follow us for instant tech news at Google News or for tips and tricks, smartphones & gadgets reviews, join GadgetsToUse Telegram Group or for the latest review videos subscribe GadgetsToUse Youtube Channel.