The biggest nightmare when shopping online is getting a Fake product instead of what we bought in the first place. That's not the case when shopping offline, as we can physically check the product, also we can verify the BIS and ISI mark to check the authenticity and quality assurance of the product before purchasing it. But when shopping online we can't see the product physically to check the same. Don't worry there are some other ways we can save ourselves from FAKE products on Amazon Flipkart, and today we are going to discuss them. So let's get started.
Also, Read | 5 Ways To Report Online Fraud in Shopping in India
Ways to Save Yourself from Fake Products on Flipkart and Amazon
There are tons of products listed on these shopping platforms, so any consumer can easily be deceived to buy a product that is nowhere close to its online listing. The most common example is those bezel-less smartwatches, Apple watch look-alikes listed online and we all know how they look when delivered to your doorstep, the bezels are too big to ignore.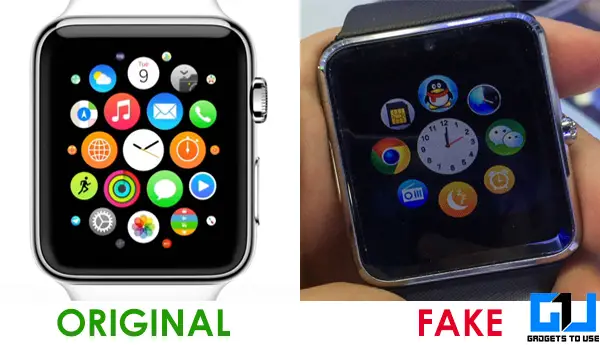 Read the complete product listing
The first and foremost way to save yourself buying a fake product is to read the complete listing of the product, check out all the images of the product, go through the product description and match it.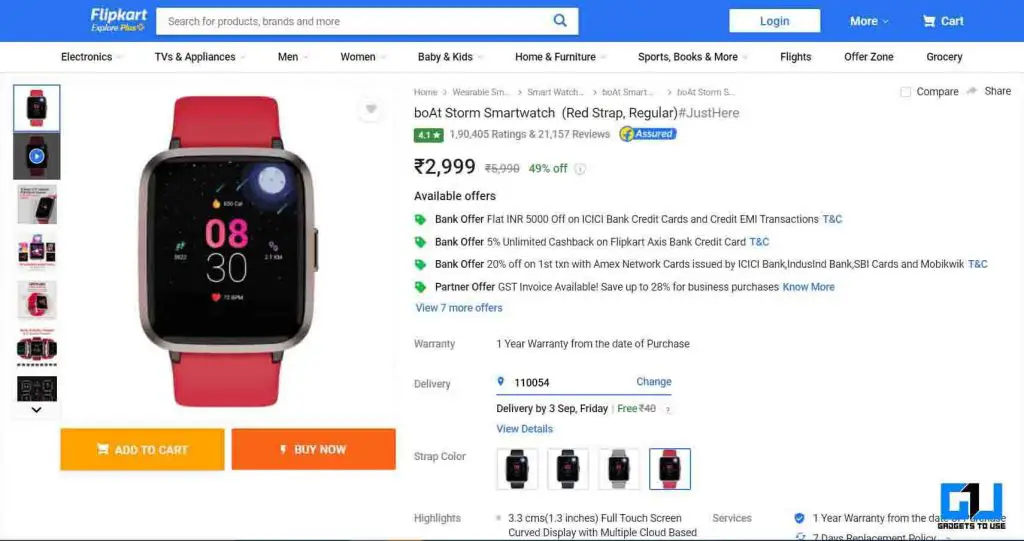 Also, Read | How to Enable or Disable Shopping Feature in Microsoft Edge
Read the user reviews and FAQ's about the product
The next step is to read the user reviews under the page, as it will give you better clarity, prefer the reviews containing real-life images of the product. As those users have spent their hard-earned money on the said product, going through their reviews will help you easily identify if the product is fake, and save yourself from buying it.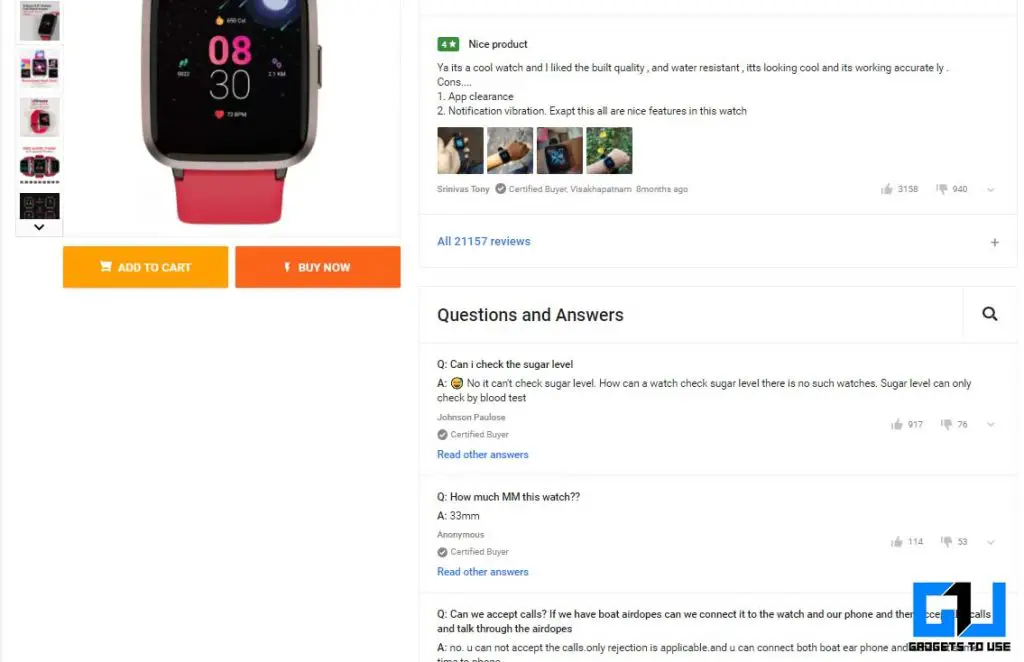 Stay away from Fake Reviews
Sometimes the seller buys fake user reviews in order to sell their product, the most obvious ones are short and without any pictures, so stay away from them. There are some websites as well that help you identify fake reviews, all you need to do is paste the page url of the product, two such websites are: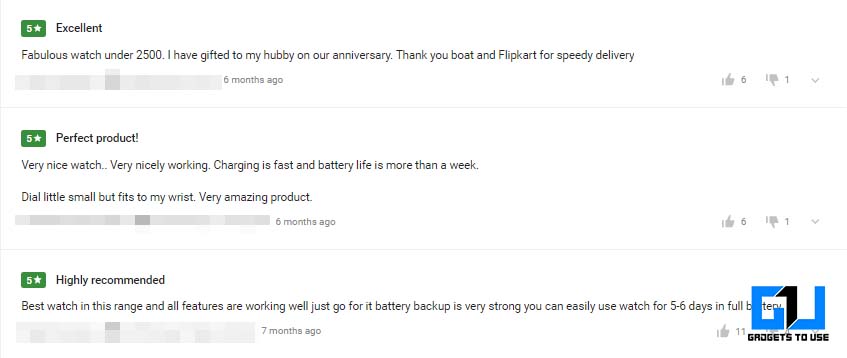 Also, Read | How to Do Shopping on Flipkart Using Your Voice
Don't order any product at Fake Prices in Hurry
Another incident a person buys the wrong product at the wrong price is during sale days. Usually sellers, in order to deceive buyers show a fake price hike and a fake discount to sell their products on sale days.
In order to save yourself from getting into the trap and buying the wrong product at the wrong time, you can use the Buyhatke extension will tell you the truth about pricing, and let's compare it on multiple platforms. (It has its own app as well)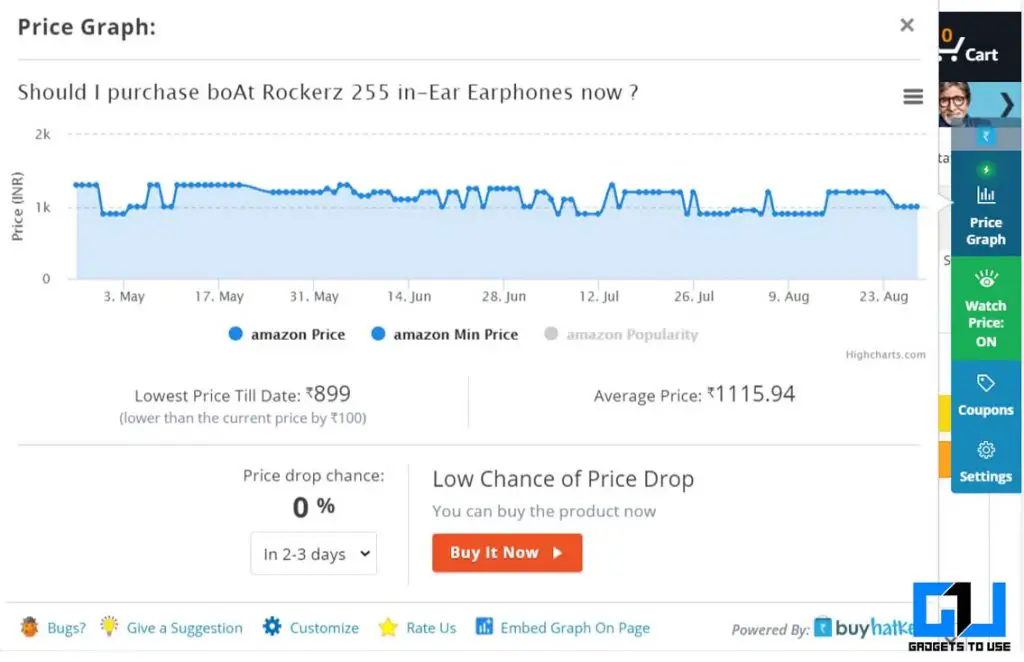 How to deal with Fake or Wrong Product Delivery
Now that you have ordered the product, the butterflies in your stomach get excited until it gets delivered. But to your surprise, the product that arrives is totally different or fake from what you ordered. The best way to deal with such an incident is to record a video of accepting the delivery and unboxing the package.
Amazon and Flipkart accept these recordings, even the courts accept such clips as conclusive evidence for resolving the matter and helps the consumer get justice as soon as possible. So this practice should be followed for every purchase, no matter if the product is cheap or super expensive.
What do Flipkart and Amazon do to Fight Fake products?
Both Flipkart and Amazon do take some steps to fight fake products on their platform.
They have a dedicated team to spot fake products and handle customer complaints.
Randomly assess sellers based on the number of returns and ratings, and complaints
Delists and even blacklists sellers from their platform, so they can't fool more customers.
By following these few methods you can save yourself from fake products both before buying them or even after getting them delivered to your doorstep. We also have a video explaining these steps in the Hindi language for better understanding, you can check it out here.
You can also follow us for instant tech news at Google News or for tips and tricks, smartphones & gadgets reviews, join GadgetsToUse Telegram Group or for the latest review videos subscribe GadgetsToUse Youtube Channel.