Neobanks offer personalized and technology-driven online banking as opposed to traditional banks with physical branches. With the young generation focusing more on digital and low-cost banking experience, we now have several zero-balance neobanks gaining traction in India. However, given the different products, it may get difficult to decide which one to opt for. Therefore, we are here with five of the best zero-balance neobank apps in India to use in 2021.
Related | 5 Best Buy Now Pay Later Apps in India (2021) With Pros and Cons
What Are Neobanks?
For starters, Neobanks are 100% online banks that use digital channels to provide services to customers. Unlike traditional banks, there are no physical branches, and all of the work is done via digital or mobile-only services.
There are two types of neobanks- one which has its own banking license and the other which has tied up with an existing traditional bank to offer services. In India, due to regulatory restrictions, we do not yet have neobanks with their own licenses.
Hence, the neobanks in India are more of a layer of services backed by an already established bank having a physical presence.
Why Use Neobanks in India?
While traditional banks also offer digital services, neobanks hold the following advantages that make them stand out in the market:
Quick onboarding process
Enhanced, personalized user experience
Driven by AI and machine learning
Flexible, online customer support
Valuable insights
Low-cost structure
Most neobanks have a low-cost structure wherein you don't have to maintain an average balance or pay for essential services. Some even offer free debit cards coupled with additional perks. All of it, when coupled with entirely online service, makes up for an ideal product for daily banking needs.
Best Zero-Balance Neobank Apps in India in 2021
The neobank model has recently started gaining popularity in the country. Some players have achieved a good customer base, while some are still in their initial phase. Below are five low-cost neobank apps with zero balance requirements that you can choose from.
1. Jupiter Money- Neobank with Rewards and Cashbacks
Jupiter Money offers a no-fee, zero-balance savings account in partnership with Federal Bank. It's built by trusted people, including the CEO Jitendra Gupta, the founder of Citrus Pay, which he sold in 2016.
With Jupiter, you get a free VISA Signature debit card with no joining or annual fee. Plus, it offers 1% cashback on the debit card and UPI spends at verified merchants, followed by 5% cashback on international transactions (3.5% forex charges).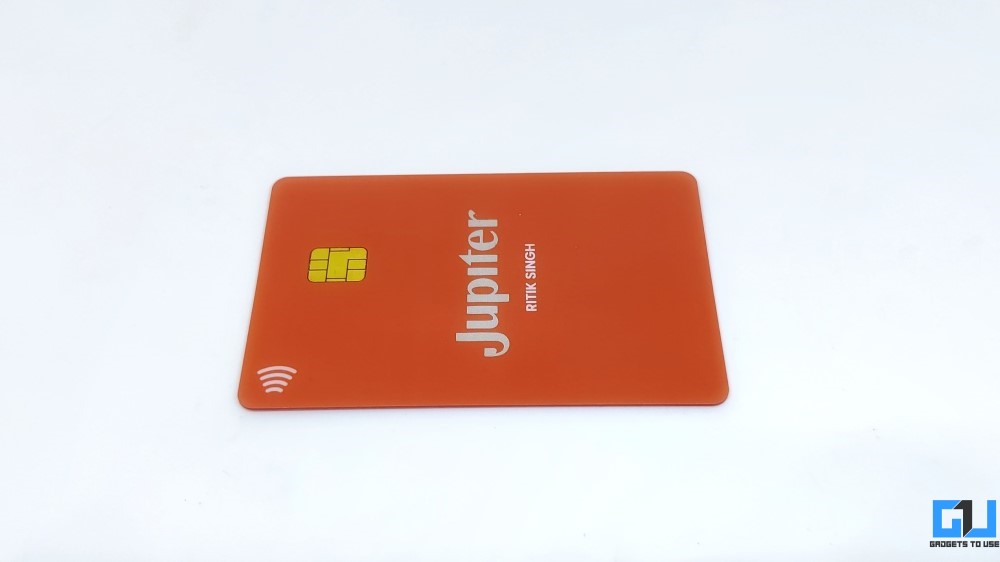 The app is highly intuitive and offers additional features like checking your net worth, i.e., balance across all your bank accounts, active loans, and also shows a real-time breakdown of all your spending across the month.
Besides, there's a unique Pots account wherein you can save money for your financial goals. It also has quick and responsive customer support and an active community. With all the perks and features, Jupiter tops the list of best neobank apps in India.
Pros
Free UPI payments (no limits)
Free VISA Signature debit card (free replacement)
1% Cashback on debit card and UPI spends
Track spendings, net worth
Quick 24 x7 chat support
Cons
Forex markup charges on international transactions
IMPS chargeable after 5 transactions (for amount > Rs. 1000)
Frequent maintenance hours
Partner Bank: Federal Bank
Interest Rate: 2.5%
Owned by: Amica Financial Technologies Pvt. Ltd.
Android Coming soon on iOS
2. Fi Money- Best Neobank for International Transactions
Fi Money has partnered with the same Federal Bank to offer banking services in the country. The neobank was founded by co-creators of Google Pay- Sujith Narayanan & Sumit Gwalani and is mainly targeted at salaried millennials and working professionals.
Fi offers a sleek VISA Platinum debit card without any charges. Plus, there's no forex markup fee, meaning you can make international payments without any extra charges. The app looks highly intuitive and provides extras like daily, weekly, and monthly insights on your spending.
You get the option to open Smart Deposits to save for your financial goals at decent interest rates. You can also create FIT rules that automatically set aside a particular amount for saving. For example, it can put aside Rs. 10 every time you order food from Swiggy.
Overall, Fi Money is a head-to-head rival for Jupiter and offers similar features. While it does not offer cashback as the latter does, it's currently the best neobank in India for international transactions and smart deposits.
Pros
Free payments
Free VISA Platinum debit card (with free first-time replacement)
0% forex markup charges
Smart deposits, FIT rules
Built-in expense tracker
Good customer support
Cons
Open only for working professionals
Partner Bank: Federal Bank
Interest Rate: 2.5%
Owned by: epiFi Technologies Private Limited
Android iOS Version under beta testing
3. NiyoX Digital- Neobank with High-Interest Rates
Niyo was one of the first startups to introduce neo-banking in India. Initially, they partnered with IDFC First Bank. However, later they dropped it and came up with NiyoX in partnership with Equitas Small Finance Bank.
NiyoX offers a first-year free VISA platinum debit card with the option to choose between two designs. From the second year onwards, you'll have to pay Rs. 150 + GST as the annual fee. Anyways, they may soon bring up some balance maintenance criteria to waive off these charges.
The newly launched debit card features tap-to-pay and also brings in zero forex charges till 31 Dec 2021. Past which, you can maintain a MAB of Rs. 5,000 if you want to enjoy 0 forex charges on international transactions.
Moving further, NiyoX lets you invest in direct mutual funds from within the app (of course, we have better mutual fund apps out there). Interestingly, it provides a unique feature called "Invest the Change," which auto-invests the spare every time you spend.
The transactions are free, give regular rewards, and there's no balance commitment. However, Niyo fails when it comes to customer support. Having used it for a while, I neither liked their customer service nor the reliability of the underlying bank.
Pros
First-year free Visa platinum debit card
7% interest rate for amounts above 1 lakh
Zero forex markup charges*
"Invest the Change" feature
Cons
Lackluster customer service
Debit card chargeable from second year onwards
The app needs more refinement
Partner Bank: Equitas Small Finance Bank
Interest Rate: 3.5% (for amount <1L), 7% (for amount >1L)
Owned by: Niyo Solutions Inc.
4. Finin- AI-Fueled Neobank to Manage, Save, and Invest
Finin is an AI-fueled neobank launched in partnership with the State Bank of Mauritius. Founded in 2019 by Suman Gandham and Sudheer Maram, the neobank is targeted at students, millennials, and employed professionals.
It lets you onboard within two minutes with a simple KYC process. Like Jupiter, you can see the balance in all your accounts in one place. Plus, the AI-driven insights recommend budgets for you based on your spending habits.
You can set up automated saving goals and budgets and receive bill payment notifications and reminders to cancel your trial subscriptions. Besides, Finin offers customized investment solutions and financial advice personalized to suit your income and overall profile.
Once you signup, you get a good-looking VISA signature card powered by SBM. The card is completely free, and there are no charges whatsoever. International transactions and rewards on spending are currently in the pipeline.
Unfortunately, Finin has temporarily stopped taking new signups as they're making changes to the onboarding process. We expect them to reopen it soon.
Pros
Free VISA Signature Card by SBM
Good interest rates
Reminders about subscriptions and trials
Smart budgeting for monthly spends
Automate savings with round-up transactions
Cons
Temporarily not onboarding new customers
Partner Bank: SBM Bank (State Bank of Mauritius)
Interest Rate: 3.50% (for balance up to 2L), 4% (for balance between 2-5L), 5% (for balances >5L)
Owned by: Dinero Innovations Pvt. Ltd.
Are These NeoBanks Safe?
The neobanks in India have partnered with existing banks to offer services. Your balance amount is kept with those banks and not the neobank entity. For Fi and Jupiter, the money stays with Federal Bank. Whereas, in the case of NiyoX and Finin, it is with Equitas and SBM Bank, respectively.
Moreover, your deposits up to 5 lakh are insured by DICGC, a subsidiary of RBI. Hence, it's safe to park your money in these banks. But given the recent fiasco with Yes Bank and PMC Bank, it'd be better not to keep all your savings in a single bank, especially if it's a small institution.
If you're wondering about SBM Bank, it is a commercial bank from Mauritius that operates in major metropolitan cities in India. It comes under the regulations of RBI and hence is insured for amounts up to 5L by DICGC.
Alternatives to NeoBanks by Traditional Banks
As an alternative to neobanks, you can opt for digital offerings by traditional banks with zero balance requirements in India, given below.
Kotak 811 Digital
A digital bank account by Kotak Mahindra Bank.
It can be opened with video KYC.
It has zero-balance requirements and gives a free virtual VISA debit card.
The physical card (available upon request) would cost you Rs. 199 + GST annually.
ICICI Mine
Zero-balance savings account by ICICI for people aged 18-35.
It can be opened with video KYC.
The debit card costs Rs. 150 + GST annually.
You'll get regular offers on Amazon and Flipkart.
IndusInd Digi-Start 
Digital savings account with zero non-maintenance charges.
It can be opened instantly with Aadhaar and PAN, followed by video KYC.
It requires initial funding of Rs. 20,000.
The debit card would cost you Rs. 249 + GST.
Wrapping Up- Banking with NeoBanks in India
These were some of the best neobank apps in India with zero balance maintenance requirements. Out of all, my personal favorites are Jupiter and Fi Money for apparent reasons. Anyways, which one do you like? Have anything else to ask or recommend? Do let me know in the comments below. Stay tuned for more such articles.
You can also follow us for instant tech news at Google News or for tips and tricks, smartphones & gadgets reviews, join GadgetsToUse Telegram Group or for the latest review videos subscribe GadgetsToUse Youtube Channel.