While Apple has iPhone Mini-series in its arsenal, such compact size has become rare in the Android world. Smartphones are getting larger and larger, and hence it has become tough to find the ones suitable for small pockets and one-hand use. Even if you do, there would be a fair share of compromises to deal with. Anyways, if you're someone like me who loves using small-sized devices, here are some of the best compact size Android phones you can buy in India in 2022.
Related | Fact Check: Is Fast Charging Harmful for Your Phone?
Best Small and Compact Android Phones in India
With growing media consumption, most smartphones these days have a screen size of more than 6-inches. However, many still prefer using small and handy phones that are easier to grip and suit one-hand use.
While it's hard to find something like a 5-inch Android phone by today's standards, below, we've mentioned some of the best small Android phones to buy in India. Some flaunt a small screen size, while others have an overall light weight and compact form factor.
Google Pixel 4a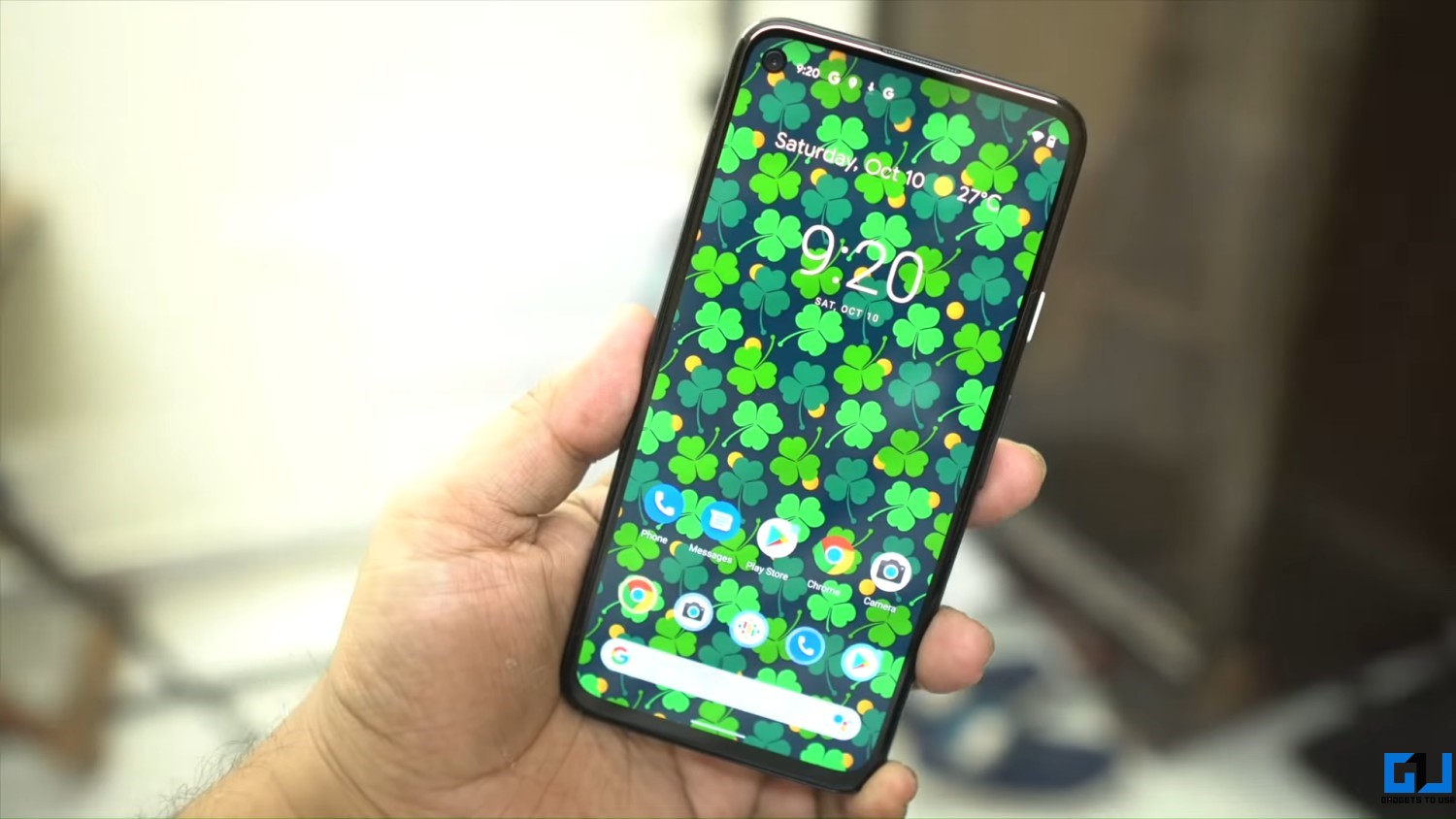 Launched over a year ago, the Pixel 4a is still one of the best compact Android phones you can buy in India right now. It packs a comfortable screen size of 5.8-inches, which, coupled with a punch-hole design, makes up for a very handy experience.
The phone has excellent cameras, a good OLED display, and just enough performance with the Snapdragon 730G, and it runs the latest Android 12. However, being quite dated, it lacks features like high-refresh-rate and 5G.
It comes in a single Black color variant with 6GB of RAM and 128GB of storage; it usually retails for around Rs. 25,000 during sales. Google has unveiled the successor Pixel 5a in international markets, but it's yet to arrive in India.
Screen: 5.81-inch, 19.5:9 FHD+ OLED
Dimensions: 144 mm x 69.4 mm x 8.2mm
Weight: 143grams
SoC: Snapdragon 730G
RAM and Storage: 6/128GB
Cameras: 12.2MP rear, 8MP front
Battery: 3140mAh, 18W Charging
Software: Android 12
Price: Rs. 28,999
Related | Google Pixel 4a Launched: Reasons to Buy | Reasons Not to Buy
Moto Razr 5G
Motorola Razr comes with a horizontally foldable screen with a flip form factor. When folded, the phone measures just 72.6 x 91.7 x 16 mm, making it sleek, compact, and easily pocketable.
The Razr has a 2.7-inch quick view display on the outside and a 90Hz 6.2-inch main display that folds with the hinge design. The phone is half the size when folded, making it ideal for those who prefer it small.
The best part is you don't need to open the device to use it. That said, the Razr packs Snapdragon 765G, a rear 48MP camera, and a 20MP selfie shooter. Unfortunately, it gets a tiny 2800mAh battery, a dealbreaker for many.
Screen: 2.7-inch outer display, 6.2-inch 90Hz P-OLED screen
Dimensions: Unfolded- 72.6 x 169.2 x 7.9 mm, Folded- 72.6 x 91.7 x 16 mm
Weight: 192grams
SoC: Snapdragon 765G
RAM and Storage: 8/256GB
Cameras: 48MP rear, 20MP front
Battery: 2800mAh, 15W Charging
Software: Android 11
Price: Rs. 74,999
Samsung Galaxy Z Flip 3 5G
Samsung Galaxy Z Flip 3 is another foldable phone in the list, which folds down nicely to a compact size to fit comfortably in your palm. It gets a clamshell design, similar to the Razr 5G but has better specifications.
The Flip 3 has a 6.7-inch AMOLED display with a 120Hz refresh rate on the inside. When closed, it relies on a smaller 1.9-inch AMOLED on the outside. The latter can be used to check notifications, take a selfie, control music, alarm, timer, etc.
The phone houses Snapdragon 888 and a 3300mAh battery with 15W charging support. Alongside, you get 12MP main and ultrawide rear cameras and a 10MP front camera. Overall, it's a great option for those looking for a compact flagship Android phone.
Screen: 1.9-inch outer sAMOLED, 6.7-inch 22:9 120Hz AMOLED screen
Dimensions: Folded- 72.2 x 86.4 x 17.1- 15.9 mm, Unfolded- 72.2 x 166.0 x 6.9 mm
Weight: 183grams
SoC: Snapdragon 888
RAM and Storage: 8/128GB, 8/256GB
Cameras: 12+12MP rear, 10MP front
Battery: 3300mAh, 15W Charging
Software: Android 11
Price: Rs. 77,777
Asus Zenfone 8 5G (aka Asus 8Z)
The Asus Zenfone 8 has finally arrived as Asus 8Z in India. The phone comes with a beautiful 5.9-inch 120Hz Full HD+ display and weighs just 169grams. It's also quite slim at 8.9mm, making it a great one-hand phone.
The phone comes equipped with flagship-grade specifications like powerful Snapdragon 888, up to 16GB RAM and 256GB storage, and IP68 dust/water resistance. There's also a promising 64MP + 12MP camera module at the rear and a 12MP selfie shooter.
The Zenfone runs a very clean user interface with minimal bloatware. If you prefer something like the Pixel 6 for its compact design and software experience, the 8Z could be your next best shot.
Screen: 5.9 120Hz AMOLED screen
Dimensions: 148 x 68.5 x 8.9 mm
Weight: 169grams
SoC: Snapdragon 888
RAM and Storage: 6/128GB, 8/128GB, 8/256GB, 16/256GB
Cameras: 64+12MP rear, 10MP front
Battery: 4000mAh, 30W Charging
Software: Android 11
Samsung Galaxy S10e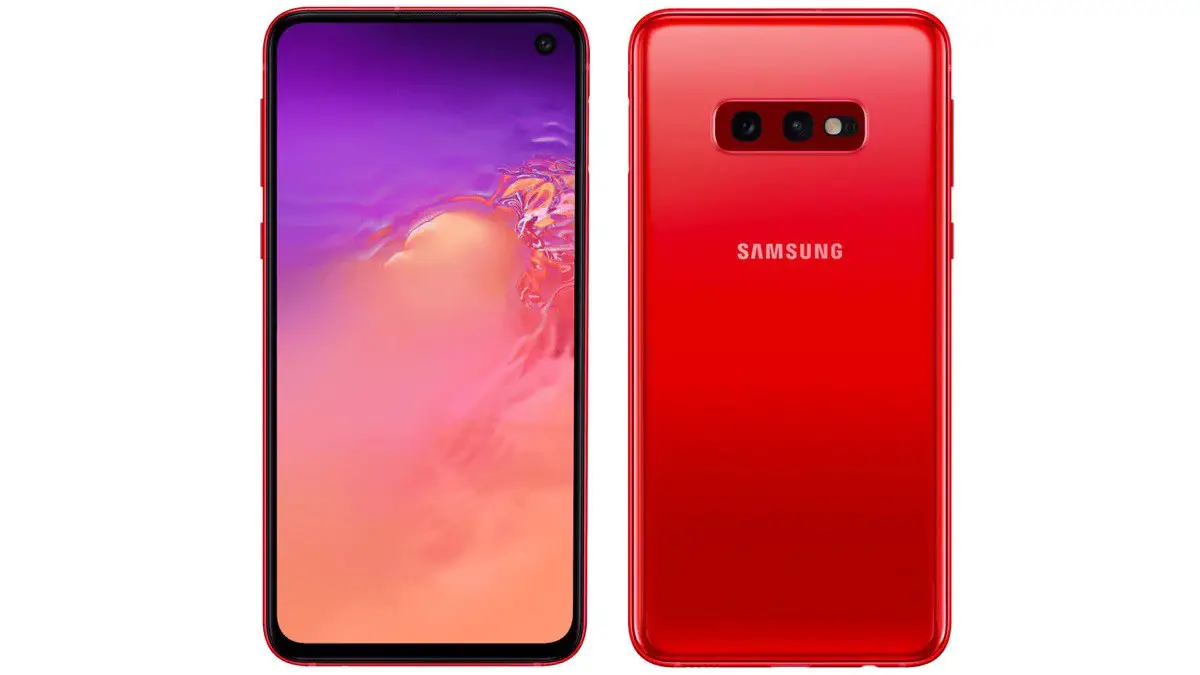 Released in 2019, the Samsung Galaxy S10e is now close to three years old. However, the phone still has a modern design with a punch-hole camera and is one of the lightest and most comfortable phones to use at 150grams and 7.9mm thickness.
Being a dated model, it has the 8nm Exynos 9820 SoC, a 5.8-inch dynamic AMOLED display, and up to 8GB of RAM and 256GB of storage with a microSD slot. There's a 12MP + 16MP camera combination at the rear, followed by a 10MP selfie camera upfront.
Samsung has upgraded the phone to Android 11, making it good enough to be used for another one or two years. The only problem is the small 3100mAh battery, which can disappoint many alongside the old chipset.
When launched, it was quite different from the rest of the S-series. Unfortunately, Samsung didn't launch any successor to it.
Screen: 5.8-inch FHD+ Dynamic AMOLED display
Dimensions:  142.2 x 69.9 x 7.9 mm
Weight: 150grams
SoC: Exynos 9820
RAM and Storage: 6/128GB, 8/256GB
Cameras: 12+16MP rear, 10MP front
Battery: 3100mAh, 15W Charging
Software: Android 11
Other Small Screen Compact Android Phones
Apart from the devices mentioned above, below are some other Android phones with a small screen that you can buy in India. This includes old flagships like the Pixel 3 and low-end phones like the Redmi Go.
Google Pixel 3
Launched in 2018, Pixel 3 was Google's last flagship-series phone in India. While the phone is already discontinued and will get its final software update in Q1 2022, you can still buy it for cheap from certain channels.
Pixel 3 comes with a small 5.5-inch screen, weighs 148grams, and is quite slim at 7.9mm. With Snapdragon 845 underneath, the device still runs smoothly without any hiccups. However, the mere 2915mAh battery could be a concern for some.
Screen Size: 5.5-inch
Dimensions: 145.6 x 68.2 x 7.9 mm
Weight: 148grams
Google Pixel 5 (Available Unofficially)
Update: Even the Pixel 6 is now available in India unofficially. But again, you will not get any warranty or support for repairs. Also, with a screen size of 6.4-inches, it doesn't fall in the compact category.
Like the Pixel 4, the Pixel 5 was never launched in India. However, if you want the flagship prowess and the handy form factor, you can buy the imported Pixel 5 from Amazon India. The phone gets a 6-inch display- not very small, but the overall curvy design makes it very comfortable to use with one hand.
It weighs 150grams and measures 8mm in terms of thickness. Unfortunately, you will not get any warranty in India, and finding spares will be a pain. Please verify seller details before making any purchase.
Screen Size: 6-inch
Dimensions: 144.70 x 70.40 x 8.00 mm
Weight: 151grams
Samsung Galaxy M01 Core
The Galaxy M01 Core is a basic smartphone from Samsung, available for a starting price of Rs. 5199. It gets a 5.35-inch Full-HD+ display, 3000mAh battery, and gets power from MediaTek MT6739WW chipset.
The phone weighs 150grams. You can buy it in 1/16GB and 2/32GB RAM and storage variants.
Screen Size: 5.35-inch
Dimensions: 141.7 x 67.5 x 8.6 mm
Weight: 150grams
Amazon Flipkart Reliance Digital
Nokia C01 Plus
The Nokia C01 Plus features a 5.45-inch HD+ display, gets a durable plastic body, and weighs 157grams. Other specifications include a Unisoc SC9863A processor, 5MP rear and 2MP front cameras, and a 3000mAh battery.
You also get a 3.5mm audio jack, front flash, microSD card support, and Android 11 Go Edition. You can buy the phone in a single 2/32GB variant at Rs. 6199.
Screen Size: 5.45-inch
Dimensions: 148.00 x 71.80 x 9.30mm
Weight: 157grams
Amazon Flipkart Reliance Digital TataCliq
LAVA Z61 Pro
The Lava Z61 Pro gets a small 5.45-inch HD+ display. Like the other basic phones above, it comes with bezels on top and bottom and uses an 18:9 aspect ratio for the screen. It weighs 160grams and is 9.15mm thick due to the removable back panel.
Alongside, you get a 1.6GHz octa-core processor, 2GB of RAM, 16GB of expandable storage, and a 3100mAh removable battery. You can buy the phone for just Rs. 5,399.
Screen Size: 5.45-inch
Dimensions: 147 x 71.8 x 9.2 mm
Weight: 160grams
Redmi Go
Redmi Go is the only Android phone on the list with a 5-inch display. It gets powered by Qualcomm Snapdragon 425 chipset and comes in 8GB and 16GB storage variants with 1GB of RAM. The device is fueled by a 3000mAh cell and runs the Go-edition of Android.
Xiaomi mentions the price as Rs. 2,999, but it is out of stock on Mi.com, Flipkart, and even Amazon. You may find it in offline channels, though.
Screen Size: 5-inch
Dimensions: 147 x 71.8 x 9.2 mm
Weight: 137gram
Why Not JioPhone?
Jio recently launched a new budget phone called JioPhone Next with a plastic body and a 5.45-inch screen. Again, it's a basic phone with super low-end specifications and network-based restrictions from Jio.
Buy it only if you want a smaller screen size and use the Jio network. Otherwise, it's quite an overpriced phone with below-average specifications. Here are reasons not to buy the JioPhone Next.
Screen Size: 5.45-inch
Dimensions: –
Weight: –
Which Compact Android Phone Do You Prefer?
These were some of the best compact Android phones you can buy in India. Besides, we've also mentioned a list of other Android smartphones with small screen sizes. Out of all, my favorite is the Motorola Razr which folds up into a sleek, tiny phone. Anyways, which phone do you prefer? Let me know in the comments below.
You can also follow us for instant tech news at Google News or for tips and tricks, smartphones & gadgets reviews, join GadgetsToUse Telegram Group or for the latest review videos subscribe GadgetsToUse Youtube Channel.