Are you facing issues while trying to download or update apps on your iPhone or iPad? Many Apple users report such issues where they can not download apps from App Store. Well, if you are one of those users, try these fixes when apps not downloading from the App Store on your iPhone, or iPad.
Also, read | How to Stop Others from Deleting Apps on Your iPhone
Fix Apps Not Downloading From App Store
There can be many reasons for apps not downloading on iPhone or iPad, ranging from App Store settings, software glitches, or problems with your Apple ID. Let's check out how to fix these issues on your own.
Restart the App Store
The first thing that is causing issues in downloading the apps could be the App Store app itself. If you had not yet tried this, try quitting the App Store app. It may clear the glitch in the app and you can download the apps again.
Restart Your Device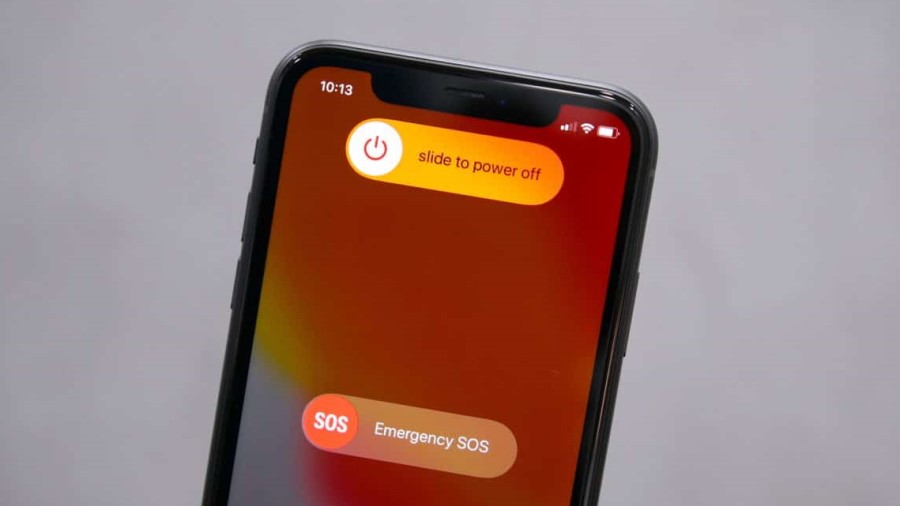 As we keep telling you in all our troubleshooting guides, sometimes all you need to do is just a simple restart of your device to fix the issues. As I said, apps not downloading can be a temporary glitch in the OS, so a restart usually fixes these glitches.
Sign in to App Store
If after the restart, the apps are still not downloading, the next thing you should check is App Store.  In the app store, check if you have signed in or not. If you see a blue account icon at the top, this means you might not be signed in.
1. Tap on the blue account icon.
2. On the next page, sign in with your Apple ID.
Now check, if you can download the apps again.
Sign out of the App Store and sign back in
Sometimes, there's something wrong with your Apple ID that is signed in on App Store. So you can also try signing out and then again signing in with the same ID.
1. Go to the App Store on your iPhone and tap on the profile picture icon at the top.
2. Now, scroll down and choose Sign Out at the bottom.
3. After that, tap on the blue account icon and sign back in by entering your Apple ID and password.
Check Payment Method
We assume that you already know that in order to download apps, you need to add a payment method to your Apple ID. You should also note that even if want to download a free app, a payment method is still a must.
So if haven't yet added one or your previous card is expired, it's time to check this and change the payment method.
1. Open the Settings app on your iPhone and tap on your name at the top.
2. Now on the next page, tap on Payment & Shipping.
3. After that, you can check your already added payment method and you can also add a new one by tapping on Add Payment Method.
Once you enter your card details, save and validate. After that, try to download the apps and check if the problem is solved now.
Prioritize the download
Apple offers a feature called "Prioritise Download" for downloading and updating apps. So when you are try9omg to download an app or update it, just go to the Home Screen. Here, see the icon of that app, touch and hold it, and from the options, select "Prioritise Download".
Now your app will be downloaded on priority even when you close the app store.
Fix Date and Time on iPhone
Sometimes incorrect date & time on your iPhone may also cause trouble while downloading apps. To solve this, let your iPhone set time and date automatically.
1. Go to the Settings app on your iPhone and tap on General.
2. Here scroll and select Date & Time.
3. Now on the next page, enable the Set Automatically toggle.
Update Your iPhone
There could be another reason why your iPhone cannot download apps and that could be a bug in the older version of the OS. As we all know, Apple releases bug fixes and other improvements with the software updates. So, when you update your phone, it may solve the problem.
1. Open Settings, and select General.
2. On the next page, select Software Update at the top.
3. If the update is available, select Download and Install.
Reset the iPhone settings
If your problem still persists, there might be some bug in some other setting. Well, you can't fix all these settings individually. So Apple gives you an option to reset all settings at once. You should note that doing so won't delete any of your data.
1. Go to the Settings app on your iPhone and select General.
2. Now scroll down and select Transfer or Reset iPhone.
3. On the next page, tap on Reset and then again on Reset All Settings.
Contact Apple
If you tried all the above-mentioned fixes and you still can't download apps on your iPhone or iPad, you can take help from Apple itself. Well, you can get in touch with Apple support online at the Apple website, or by visiting your nearest Apple Store.
You can also follow us for instant tech news at Google News or for tips and tricks, smartphones & gadgets reviews, join GadgetsToUse Telegram Group, or for the latest review videos subscribe GadgetsToUse Youtube Channel.