You cannot scroll through Instagram without coming across an Ad. These ads often promote expensive branded products at a price so low that you just can't help yourself but click on them. But not everything that glitters is gold, and these ads tend to be scams. But how can you spot if this is a real ad or a scam? Well, the answer is in the details and we will share Nine ways to help you spot these fake Instagram ads.
Also, read | Top 10 Instagram 2022 Tips, Tricks You Should Know
Why do You see these Ads on Instagram?
Instagram is a free service to download and use but it makes its revenue by showing you these sponsored ads. But lately, scammers have been trying to use it for their benefit. These days, Instagram is one of the most popular platforms and one of the best places to find an unsuspecting audience. The scammers target individuals that are interested in the product they are advertising and are likely to fall for their scams.
They also use small and up-and-coming influencers for shoutouts and promotions. Also, they do not want to scam hundreds, just a few individuals after which they start all over again with a new profile.
Also, read | How to Stop Seeing Personalized Ads on Your Instagram Account
Should You Trust MyShopify.com Ads on Instagram?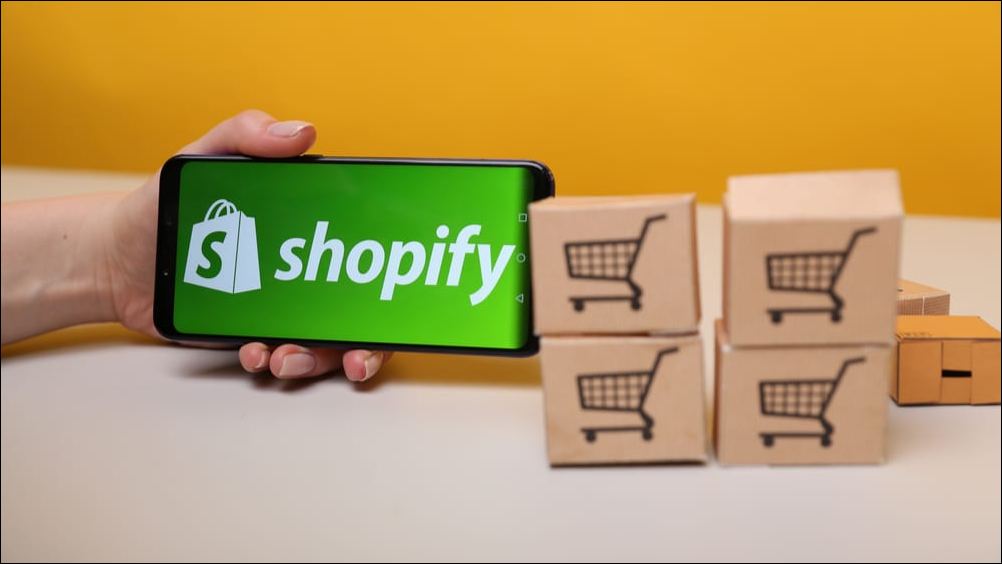 Shopify is a platform that lets people host online storefronts for local or small businesses. When you create a store on Shopify, it provides a myshopify.com domain for your store by default. Like gadgets.myshopify.com which the business owners often leave as it is since buying a new domain costs money.
Scammers abuse the myshopify.com domain and create duplicate stores to scam people. There are stories throughout the web of people getting scammed after buying products on one of the Shopify stores. So you need to be very careful and contact the store owner first before buying anything from my Shopify stores.
How to Spot Fake Ads and Scams on Instagram?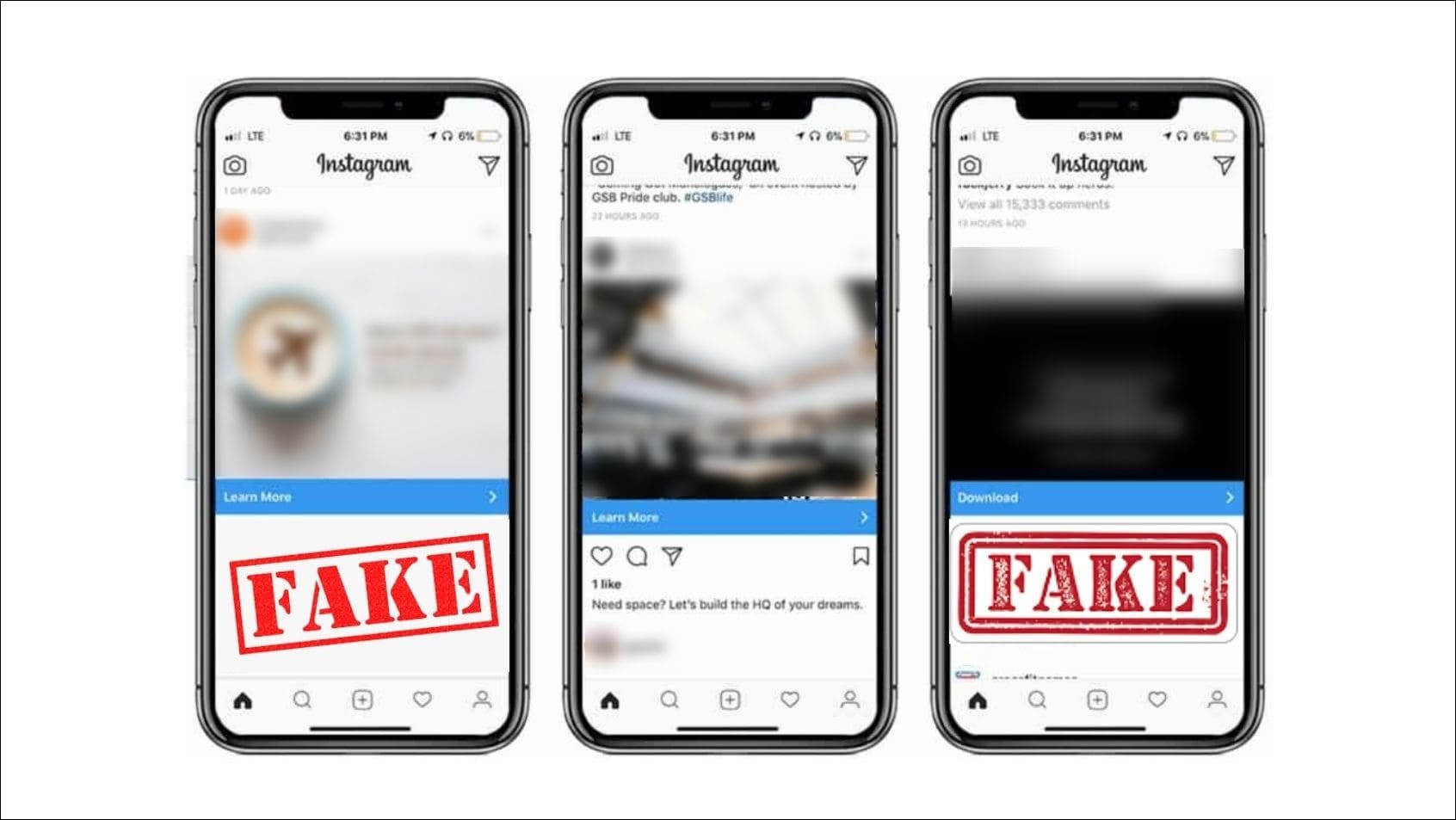 Identifying a fake ad can be difficult at first sight as they look quite genuine and trustable. But there are always signs that give away their legitimacy. Let us jump into the list and show you Nine signs to spot such fake ads.
1. Massive Discounts and Regular Offers
The first telltale of a fake ad is massive discounts on branded products. They advertise deals on high-end products that are too good to be true. They also use phrases like "Limited Time Offer" or "Only a few units left" to get you into buying that product without thinking much.
Moreover, if you take a look at all of their posts then you will notice that they offer discounts on almost all of their products. This should be enough to tell you these are fake since it is next to impossible to provide such heavy discounts on all the products.
2. Product Image is Altered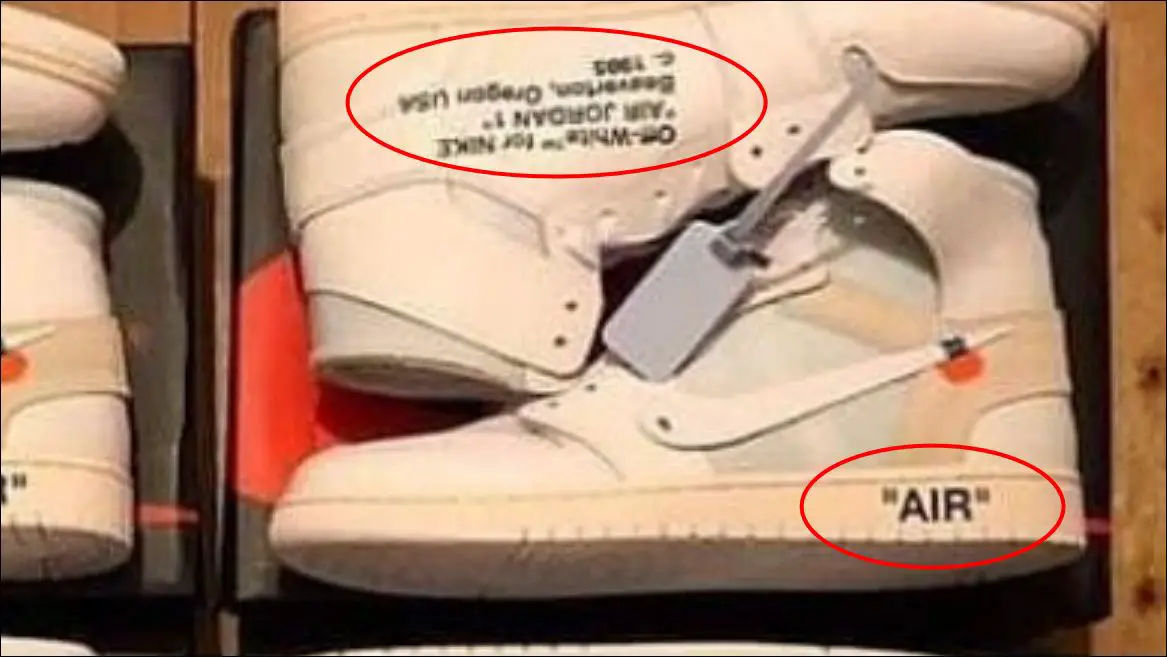 The image in the ad post can also help you identify if the ad is fake or not. If you take a closer look at the product image itself, you will be able to notice subtle details like the aspect ratio is not proper, certain portions of the image are hidden or blurred out, brand logo to watermark is at the wrong location or not correct.
You can easily find out the source of the image by reverse searching it on Google. Just right-click on the image and select search image with Google.
3. Check their Website Page
Scammers set up a product website to collect your card details and other sensitive information. This is called Phishing Scam. Look out for minor details and other things like spelling mistakes, incomplete or missing pages or menus, links that lead to nowhere, low-quality images, and banners. You will also be unsuccessful in finding any way to reach out or contact their customer support on the website.
4. Uses a Specific Payment Method
When you go to the checkout page, their site will not provide an option for Paypal and Cash On Delivery and instead ask you to go with a Credit/Debit card or UPI for payment. You may also notice that some of these websites will ask for your card details before asking for your shipping address.
Pro tip: Whenever you are about to enter your card details on any online shopping website, do check if the links start with "https://" This is a certificate to ensure that all the information shared between you and the website is encrypted and can not be used by any hacker or scammer.
5. Take a tour of their Instagram Page
You can spot several signs if an ad is fake or not if you take a tour of their Instagram Page. First look at followers count and then likes and comments on their posts. If an account has 10,000 followers and only 100 likes and only a few comments per post on average then they must have bought fake followers. Some completely turn off comments as well.
Also, check if the account has a small blue tick next to the username which shows that the account is verified by Instagram.
6. Ad Does not have a Sponsored Tag
Ads on Instagram have a Sponsored tag on top of them. This helps differentiate ads from other posts. These sponsored posts also have a direct link to take you to their website. So it is safe to stay away from ads or posts promoting a product without the sponsored tag on top of them.
7. Look Out for Positive Reviews
Positive reviews help us indicate that a product is genuine. But ONLY positive reviews are a sign that the reviews could be fake. If the comments on their posts or website only have a 5-star rating, positive reviews, and vague comments like " Nice Product" without providing specific details and or images of the product itself then chances are the reviews are bought or fake and cannot be trusted.
8. Requires Shipping Fees in Advance
This one is an old trick. We mentioned that generally, Cash On Delivery option is not available on these products. But sometimes they will provide the option for it but you will have to pay the shipping cost in advance.
Once you pay the shipping cost, you receive a message that your item has been dispatched only to never be delivered. The Page or Account will either have been disappeared or Blocked you. Even if you can communicate with them, they will find a way to raise the argument and then block you.
9. Ask you to Contact them on Whatsapp or Telegram
This is an obvious one, some sellers on Instagram will post their number or link to their Telegram group in the description and ask you to join the group or text them on Whatsapp to get buy the product. This is already a Red Alert as almost all of these are scammers.
They will start providing all sorts of proof that you never asked for to make you believe they are being honest and genuine. If that happens to be the case, then report them immediately and then block their account.
What to Do If You Have Been Scammed?
If you suspect that you have fallen for a scam then don't panic. You need to think about it rationally and don't want to take any hasty measures. There is still a chance to get your money back by following the below-listed measures:
1. Document All the Evidence
Do not alert the scammer yet. This will only lead to them deactivating the account and erasing all of their evidence of ever existing. Take a screenshot of their Instagram page, any conversation you had with them, the product itself, and any receipt of your payment and money is deducted from your card. Along with their storefront, customer contact address, and number if possible.
2. Contact Your Bank or Card Issuer
Once you have collected plenty of evidence, contact your bank or credit card issuer immediately and explain everything, and request to claim a Chargeback or Bank reversal. Chargeback is used to dispute a transaction and they might be able to help you stop and reverse or refund the transaction. you will have to provide them with the required information. In the case of Debit cards and UPI payments, you might be asked to contact your home branch.
3. Contact Cyber Crime Authorities and File a Complaint
The next step that you need to take is to complain to your local law enforcement authorities. If you are a resident in India then you can go to cybercrime.gov.in and file an online complaint or call 155260 on a workday from 9 AM to 6 PM.
You might be asked to lodge a local complaint in your nearest cyber cell and if your city does not have a cyber cell then you can also file an FIR at a local Police station. You may be required to present the following documents:
Bank Statement of last 6 months
Valid ID and address proof as mentioned in the bank statement
Evidence related to the scam
4. Report the Instagram Page
The last thing left to do is to report the scam page itself. This should be your last resort as reporting it sooner may alert the scammer and they will deliberately deactivate the account. Here is how you can report the account on Instagram.
1. Go to their profile and click on the horizontal three dots next to the Follow option.
2. Tap on Report.
3. Now on Report Account.
4. You will be asked the reason for reporting the account. Select It's posting content that shouldn't be on Instagram.
5. And finally, select Misleading or Possible Scam.
You can go to this link to follow up on your report request and how to request Instagram to reconsider your report if they haven't taken any action and the page is still up.
Wrapping Up
Scammers are getting better every day but if you keep out a keen eye then it is not so difficult to spot them. Instagram is plagued with such ads and as of now the only thing that can be done to stop them is to report a page if you suspect it is a scam. Share this article with your friends and family to educate them about this issue. I hope you found this article useful, do let us know if there are more ways to spot these fake ads.
You can also follow us for instant tech news at Google News or for tips and tricks, smartphones & gadgets reviews, join GadgetsToUse Telegram Group or for the latest review videos subscribe GadgetsToUse Youtube Channel.