There are times when you want to take selfies without having to tap that shutter button on the camera app, or sometimes without even using your hands. Well, iPhones come loaded with several such features that let you click selfies or photos without touching the shutter button. In this guide, I'll share the top seven ways to take hands-free selfies on iPhone.
 Ways to Take Hands-free Selfies on iPhone
There are several ways to use your iPhone's camera without even touching the device- including voice control, the Shortcuts app, timer, and external devices. Read on for details.
Use Volume Buttons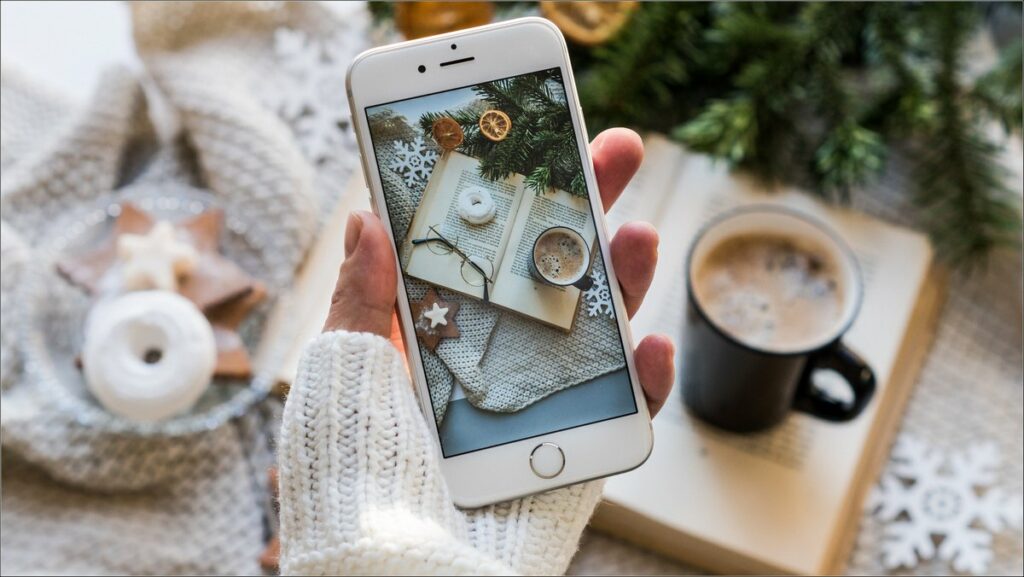 If you're a new iPhone user, or just switched to iOS, you may not know that you can use the device's volume buttons to click pictures, just like Android. To do this, just open the iPhone camera, or switch for the selfie, and press the volume up or down button to click the picture.
Using Voice Control
Just like the Accessibility settings on Android, iPhone also has a similar feature that helps users with a disability navigate on the phone easily. There is a feature on iPhone called "voice control" that lets you control the phone with voice, just like Android.
To set up voice control to take photos on your iPhone:
1. Go to Settings and tap on Accessibility.
2. Scroll down to Voice Control, and tap on it.
3. Once enabled, you can easily snap a photo without touching the shutter button. As I mentioned above, you can take photos using volume buttons, so after enabling voice control, you can ask it to do the same.
4. Just say "Open camera" to open the camera app and then say "turn up volume" or "turn down volume" to click the picture.
Alternatively, you can also ask Siri to turn on voice control or add this accessibility shortcut to Control Center. When you want to turn this off, just say "turn Volume Control off" and then confirm.
Another command that works with this accessibility feature is "Show names". It will show all the different features on-camera app with their name and you can just say "tap flash" to turn the flash on, or "tap camera chooser" to switch cameras.
Using Siri Via Shortcuts
Another way to take photos without using your hands is the Shortcuts app. When you create a Siri shortcut on your iPhone, it can also take pictures by just asking Siri. Here's how:
1. Open the Shortcuts app on your iPhone and tap on the "Gallery" tab from the bottom.
2. Now search for "Say Cheese".
3. From the search result, tap on its plus (+) icon to add this to your shortcuts.
That's it. Now whenever you say "Hey Siri, say cheese," your phone will take a photo with the rear camera. You can use the "say cheese" shortcut no matter what app you're using.
Using Timer
Another option to click photos on any smartphone without using your hands is a timer. The iPhone camera also comes with a timer function. Here's how you can enable it from the camera controls;
1. Open the camera on your iPhone.
2. Swipe up to open camera controls
3. Here, see the timer icon (clock-like) and tap on it.
4. Choose from 3 or 10 seconds and that's it.
Just place your phone anywhere and it will take the picture within the set time limit.
Use Apple Watch
The Apple Watch also lets you control the iPhone in so many ways. It comes with a "Camera Remote" app which can not only take photos but also adjust photo settings, and more. Here's how to use it to take hands-free selfie: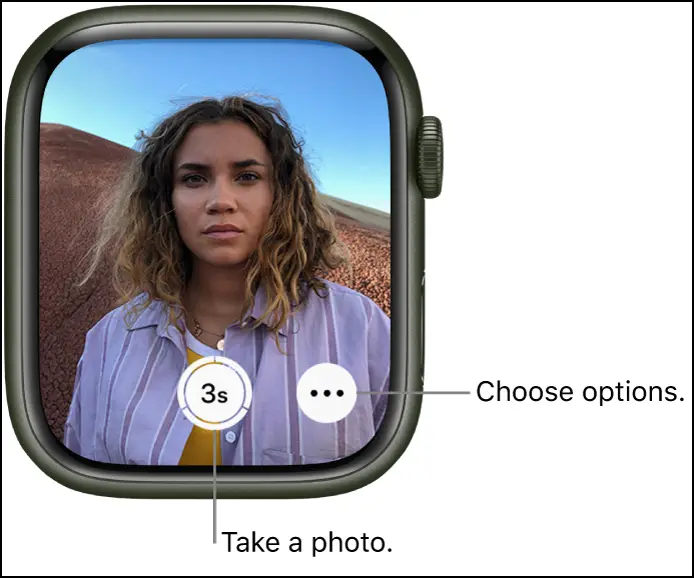 1. First, go to the Camera Remote app on your Apple Watch.
2. Now set your iPhone frame using Apple Watch as a viewfinder.
3. To click the photo, just tap the Shutter button.
You can also turn the crown to zoom in or out or tap the three dots on the screen to open more camera options.
Use Remote Controls
Those who don't have an Apple Watch can use some other Bluetooth-enabled devices to take pictures on iPhone. These devices are compatible with the iPhone and can click photos with the use of a remote button. Some selfie sticks come with such Bluetooth remote.
Use Wired Headphones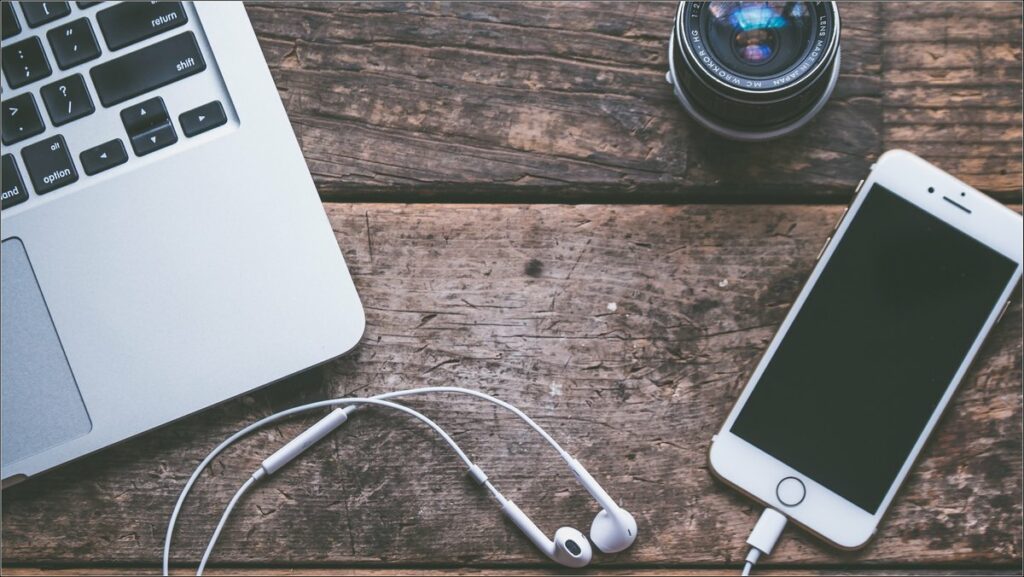 Lastly, you can also use wired earphones to click photos on your iPhone. Just make sure that the earphone or headphones have physical volume buttons and are supported on your iPhone. So, just like you click using the volume button on your phone, you can use these earphone volume buttons to click selfies. To be AirPods won't work for this method.
So these were the ways to take selfies and other photos hands-free on an iPhone. For more such tips and tricks, follow us on social media!
You can also follow us for instant tech news at Google News or for tips and tricks, smartphones & gadgets reviews, join GadgetsToUse Telegram Group, or for the latest review videos, subscribe GadgetsToUse YouTube Channel.