Nowadays you can find many different types of products having different kinds of display technologies, yet most flagship phones come with AMOLED/OLED/Super AMOLED displays. The major advantage of an AMOLED/OLED panel is the best contrast ratio with deeper blacks and punchy colors. In the case of budget and entry-level segments, we generally get to see the PLS display, TFT, or IPS panel. Today we will discuss what a PLS TFT panel actually is and the tech it is based on. A brief answer is that PLS TFT panels are very close to IPS, in terms of performance, while the production cost is 15% less. To know the exact details, let's take a deeper dive into the truth of PLS display panels.
How to identify if your phone's display is IPS or PLS Display?
It is difficult to answer this question but here are a few ways to check what kind of display panel your phone has:
If you scratch and IPS it with a finger, it will leave a trail behind it while a PLS won't.
Another way to check is to look closely between the glass and the display panel. In the case of a VA panel, there will be a good enough gap between the glass and the display. But in the case of an IPS panel, it won't be much that you'll hardly notice it.
The main plus point of a VA panel is its high contrast ratio which ranges from 2000:1 to 5000:1
With real blacks, the PLS panels are an improvement over the TN display which had comparatively poor performance.
If you are still not able to identify the display, simply look for the model on websites like GsmArena, or Deepspecs, to know if your phone has a PLS display or not.
What does PLS TFT Display mean?
PLS stands for Plain to Line Switching which seems just to be the full form. But fret not, I'll explain everything for you like the working, manufacturing process, and even the tech behind it. PLS is basically an IPS panel manufactured by Samsung exclusively, that has 10% more brightness, improved viewing angles, better picture quality, can be used as flexible panels, and saves around 15% of production cost. But in reality, it can be understood with two approaches, First, an expensive high-end IPS panel is actually better than the regular PLS panels made by Samsung. Second, you will find a high-quality PLS panel to be better than cheap IPS panels made by different OEMs.
How does the PLS Display work?
PLS works the same way as normal IPS panels do. PLS displays are backlit, where every pixel forms the light into a color, that can be seen on the screen. If we talk about the working, all the electrodes are located on the same plane and the horizontal and vertical electric fields drive the liquid crystals.
Different Names used by Manufacturers
Different manufacturers call their IPS panels differently. For example, a Taiwanese manufacturer AU Optronics makes IPS panels with the name AVHA (Advanced Hyper-Viewing Angle) panels. As per reports and industry testing, we saw that AVHA panels are faster than the normal IPS panels but do not provide a wide color gamut similar to the normal IPS. LG is another manufacturer that makes good quality IPS panels named AH-IPS which stands for Advanced Hi-Performance In-Plain Switching.
Key Features Difference between IPS and PLS Display
Below are the key feature differences between an IPS and PLS display: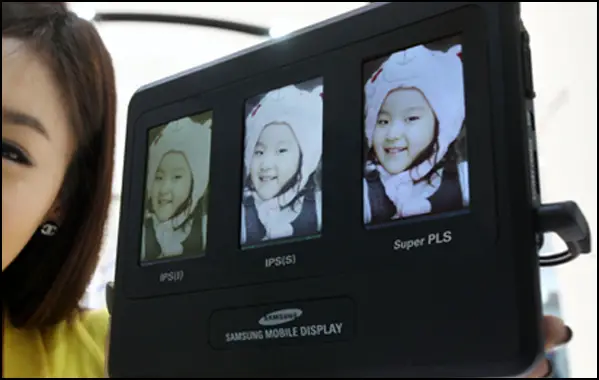 Image quality – In terms of the image output from the panels, both come very close but I'll recommend you check each panel and then make a decision.
Viewing angles – If we talk about the viewing angles, PLS panels have an edge over the IPS ones.
Response time – Since both are use similar tech, the response time is also similar, and ranges between 4-8ms. Both of these are not very fast panels so we can not recommend these for very fast tasks. However, if the response time is more than 8ms then you might notice motion blur on such panels especially while playing fast-paced games.
Color distribution – Color distribution is another area where PLS has an edge because of the wider color gamut which results in better color reproduction.
Bleeding issue –  Bleeding issues are found where the backlight leaks through the edges. This issue is found in all kinds of IPS panels.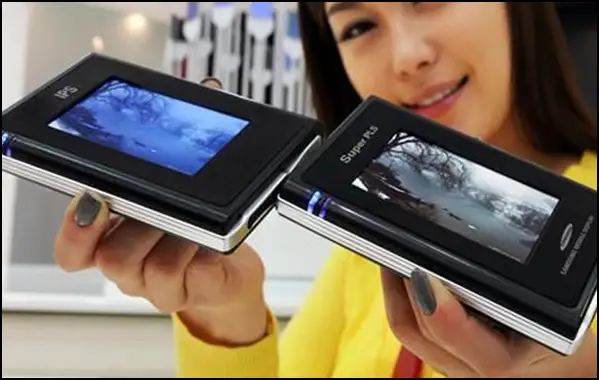 IPS vs PLS vs VA Display
Now, you must be thinking about which panel is best among VA, IPS, and PLS, well let's have an overview about it.
IPS vs PLS
As I've already stated, PLS is nothing different from IPS, but an IPS panel produced by Samsung. The tech is also similar in nature and is very difficult for a common man to identify the difference between them. We can say that PLS is one of the better types of IPS display and brighter, with better viewing angles than the regular IPS ones. PLS panels are also cheaper than regular LCD panels in manufacturing, resulting in a low price you need to shell out from your pocket.
IPS vs VA panel
When compared, VA panels have a higher contrast ratio and a narrow viewing angle and are less bright. While an IPS is more bright, has better viewing angles, and lower contrast ratio than a VA panel.
Wrapping up
With the above discussion, it is clear that a PLS display is nothing but an IPS panel, manufactured by Samsung. The PLS-based panels come in affordable and mid-budget segment devices. It offers great benefits over regular IPS panels like 10% more brightness, improved viewing angles, better image quality, can be used as flexible panels, and saves 15% manufacturing cost. But yes, when it comes to high-end IPS panels, the normal PLS panels don't stand a chance.
Also, Read:
You can also follow us for instant tech news at Google News or for tips and tricks, smartphones & gadgets reviews, join GadgetsToUse Telegram Group or for the latest review videos subscribe GadgetsToUse YouTube Channel.