If you're working late at night and don't want to disturb others while you work then you might want to consider turning on the silent click on your MacBook's trackpad. But in case you don't know about silent clicking or want to learn how to enable it then stay tuned as we go over two ways to enable silent clicking for the MacBook trackpad.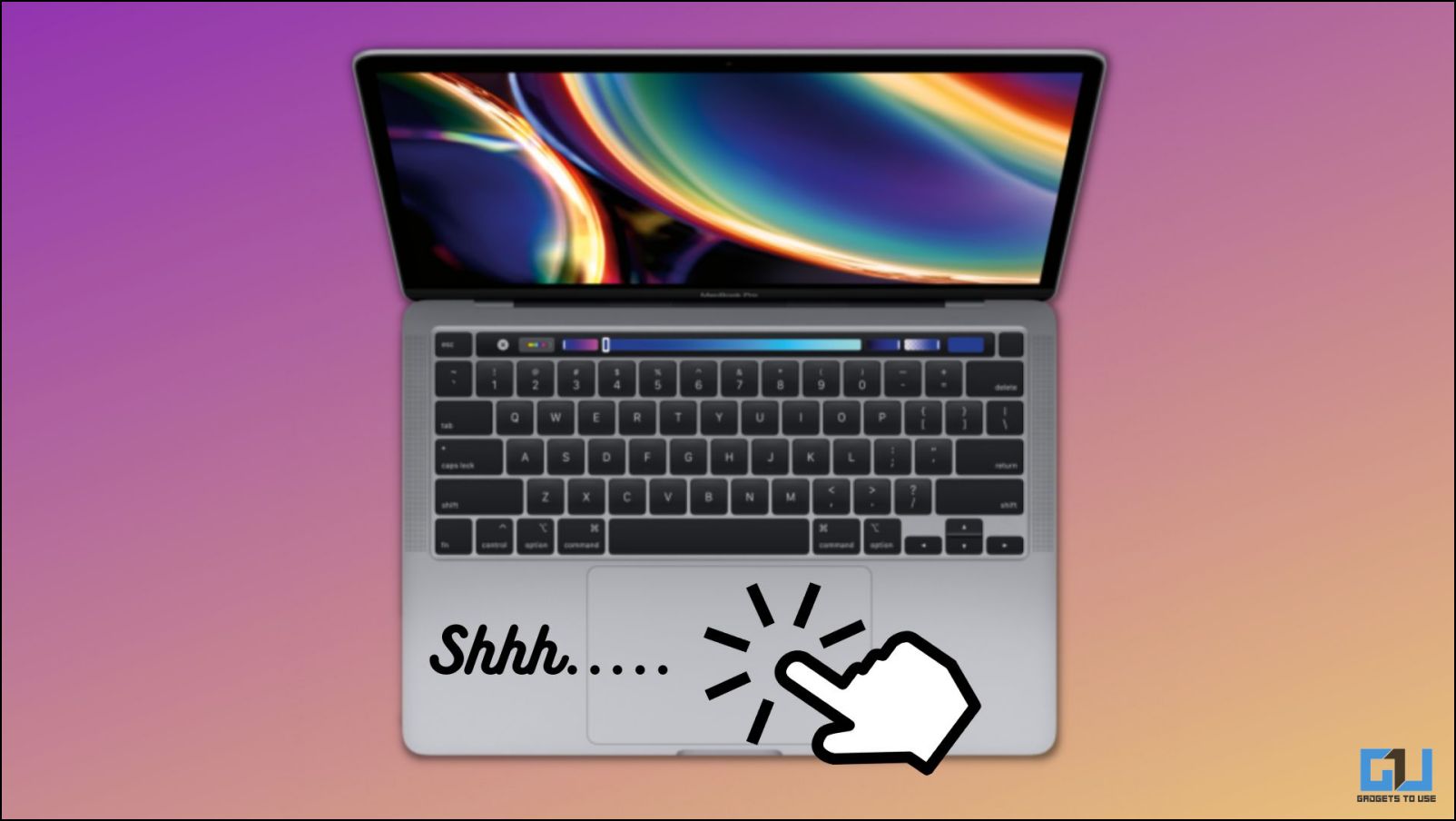 What is Silent Clicking on MacBook?
Unlike other laptops, the trackpad on MacBook doesn't have a physical button, as it uses the Taptic engine to mimic the vibration feedback and sound of a mouse click. But with the introduction of the Force Touch trackpad on the MacBook Pro in 2015, Apple has added an option called 'silent clicking'. This turns off the clicking sound made upon pressing the trackpad.
Which Apple Devices Have the Silent Clicking Feature?
Even though the feature was quite useful, it was only available on a handful of MacBooks and other Apple accessories. Here is a list of devices that support silent clicking.
MacBook Pro 13/15-inch 2015
MacBook (2015/16/17)
Intel MacBook Air (2018)
M1 MacBook Air (2020)
Apple Magic Trackpad 2
Besides these devices, the rest of the MacBooks models either didn't get the silent clicking feature, or it was removed later with the macOS Monetary update.
How to Enable Silent Click on MacBook Trackpad?
Now that you know what silent click is and how it works, it is time that we discuss how to enable it on your MacBook. The process is quite simple and easy to follow. So without any further delay, let us look at how you can enable silent clicking on your MacBook.
Turn On Silent Clicking from MacBook Settings
If you happen to have a MacBook or a compatible accessory then here are the steps to enable silent clicking on your MacBook.
Note: The steps will remain the same if you are using the Magic Trackpad 2 accessory with your MacBook.
1. On your MacBook, click on the Apple logo.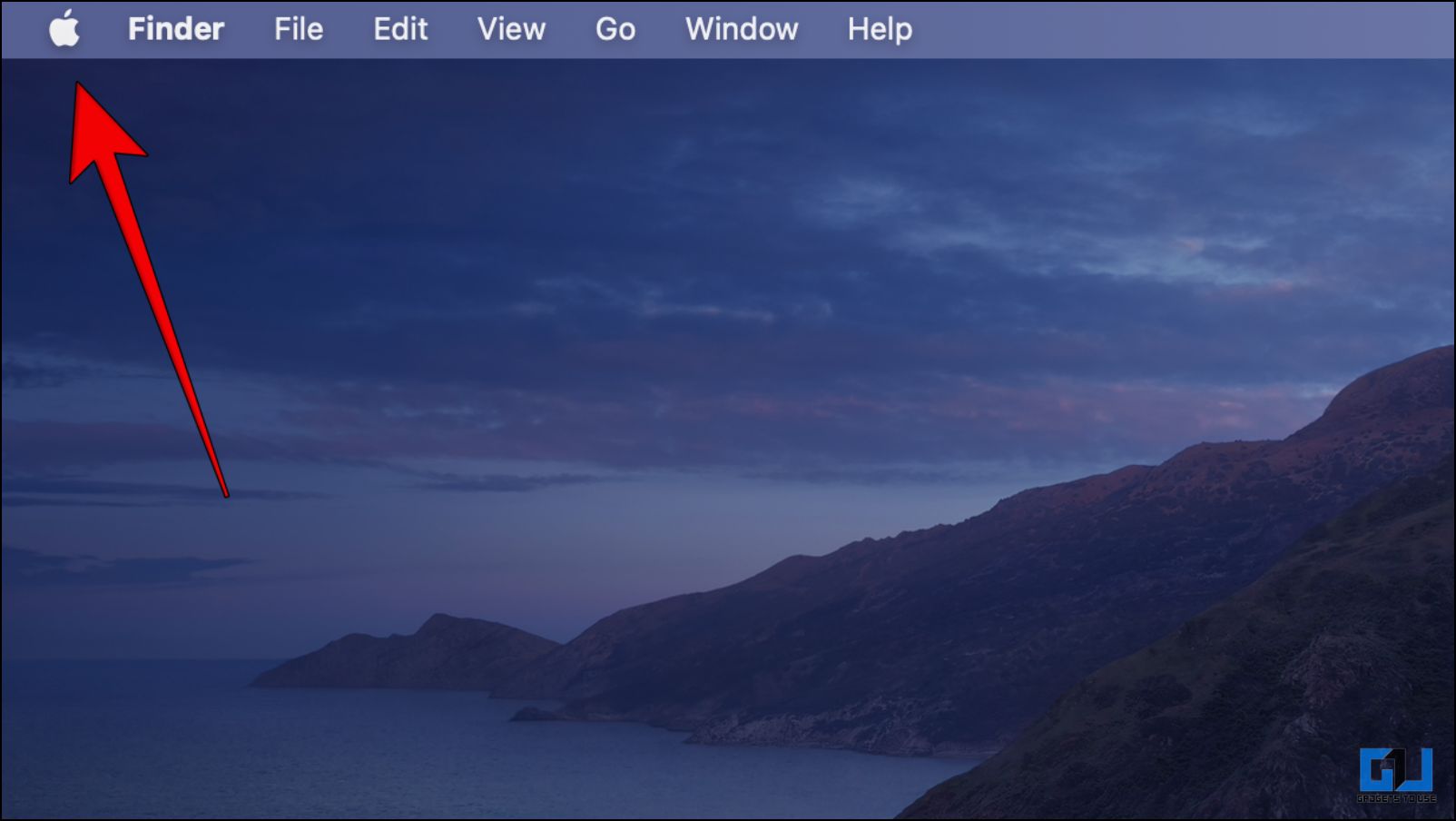 2. Here, click on System Preferences…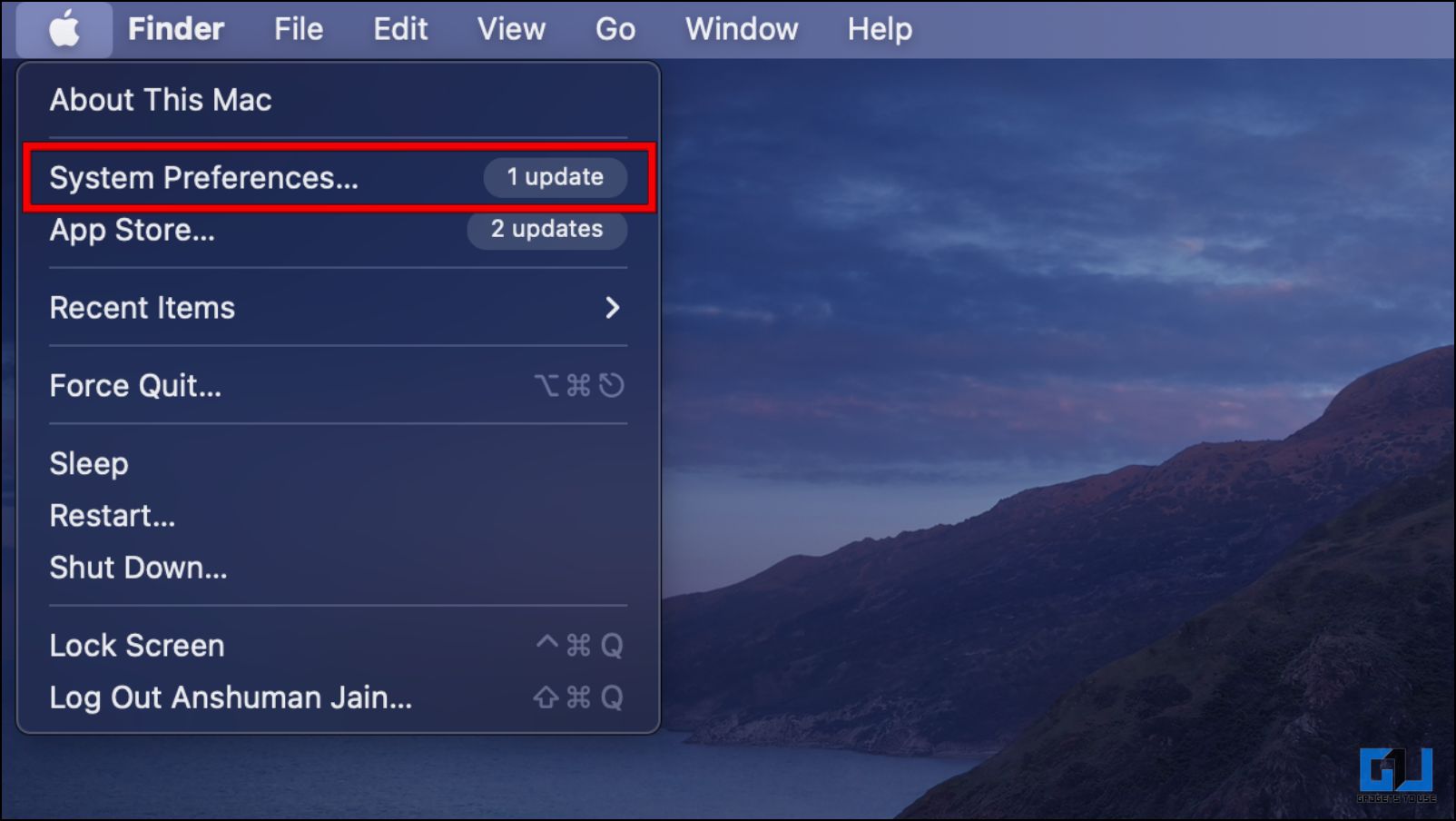 3. Under System Preferences, go to the Trackpad settings.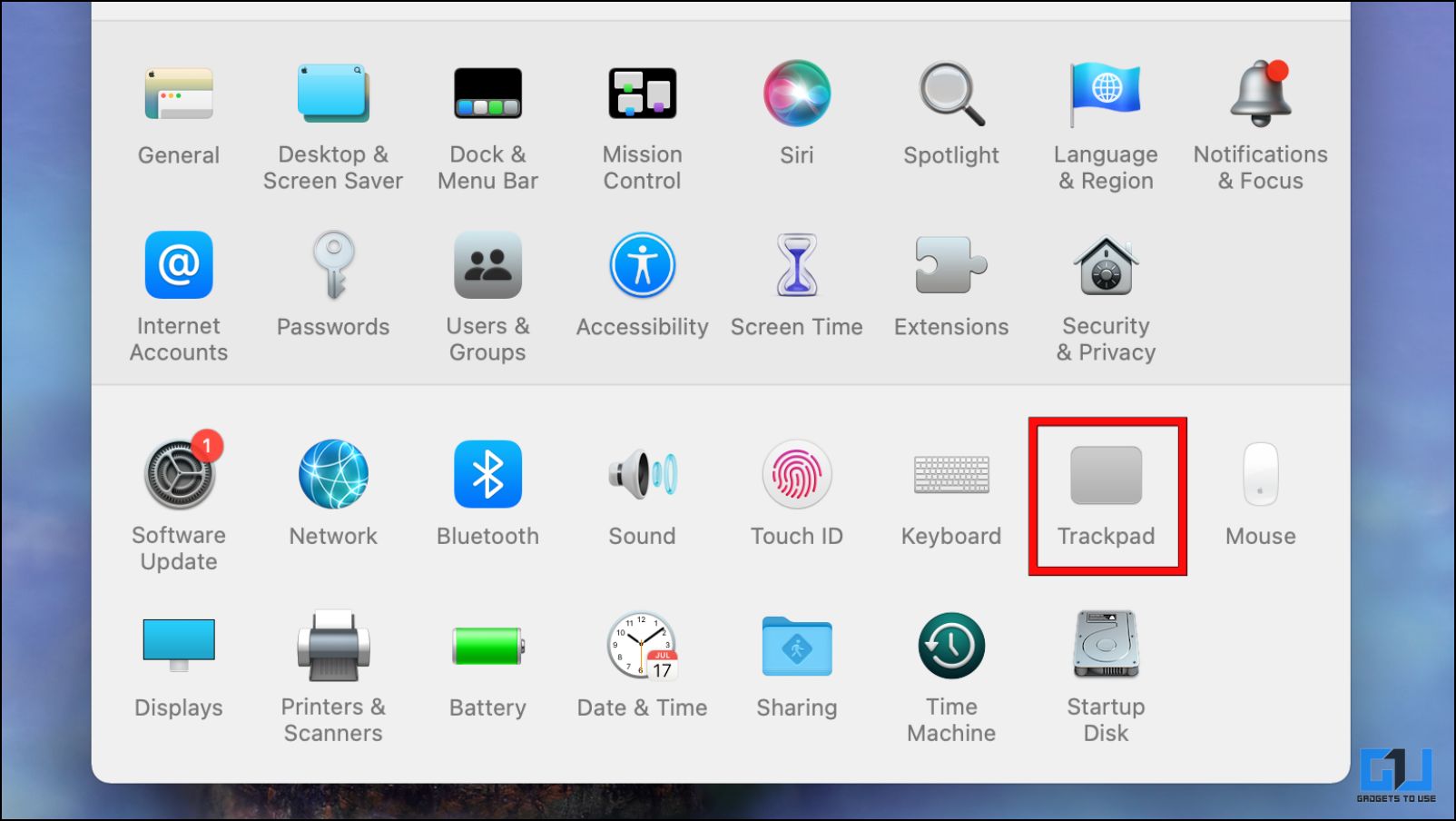 4. Here, select Point & Click tab.
5. Finally, check the box next to Silent Clicking to turn it on.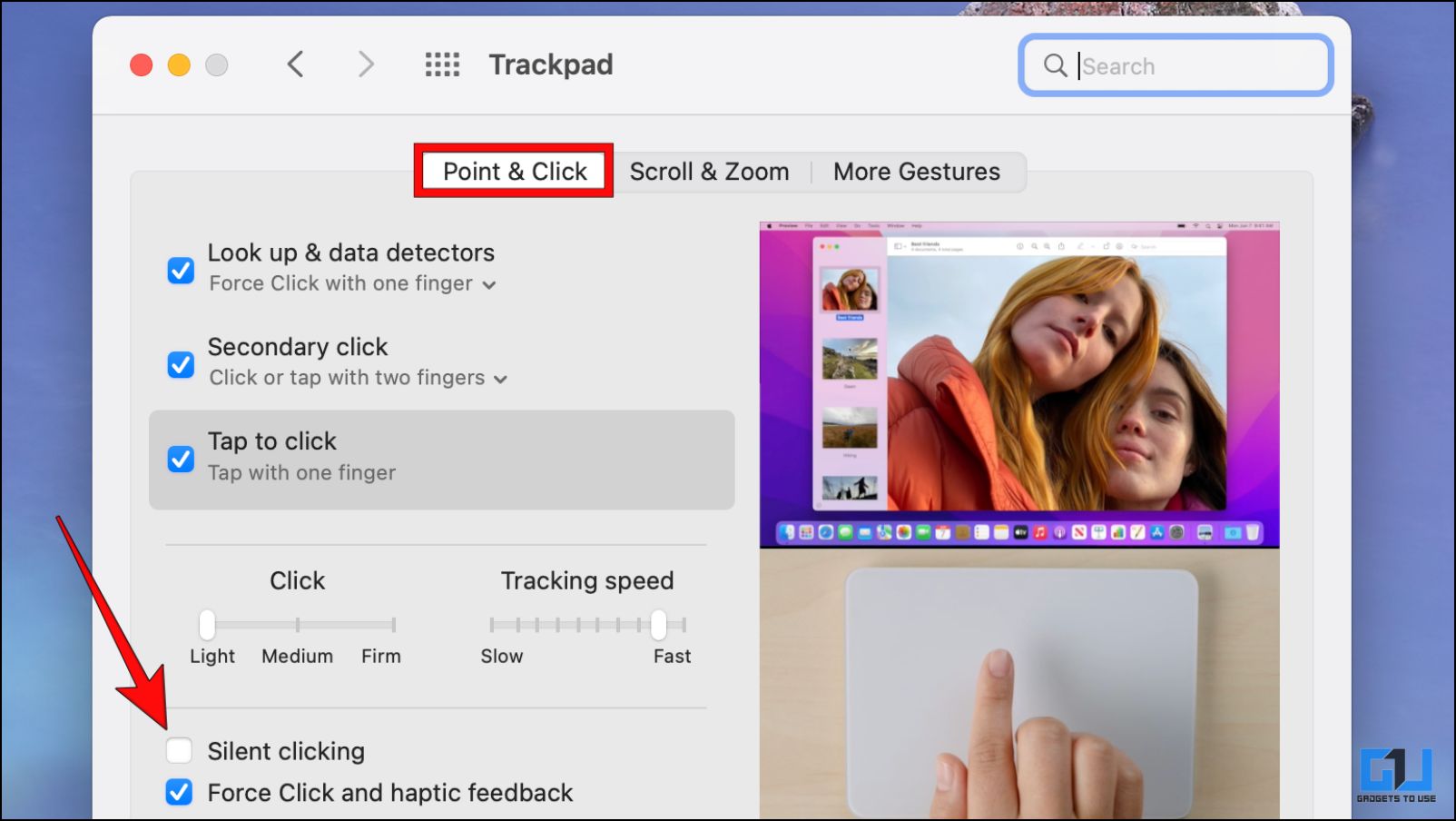 Thats it! Once enabled you should still be able to feel the haptic feedback but without any clicking sound.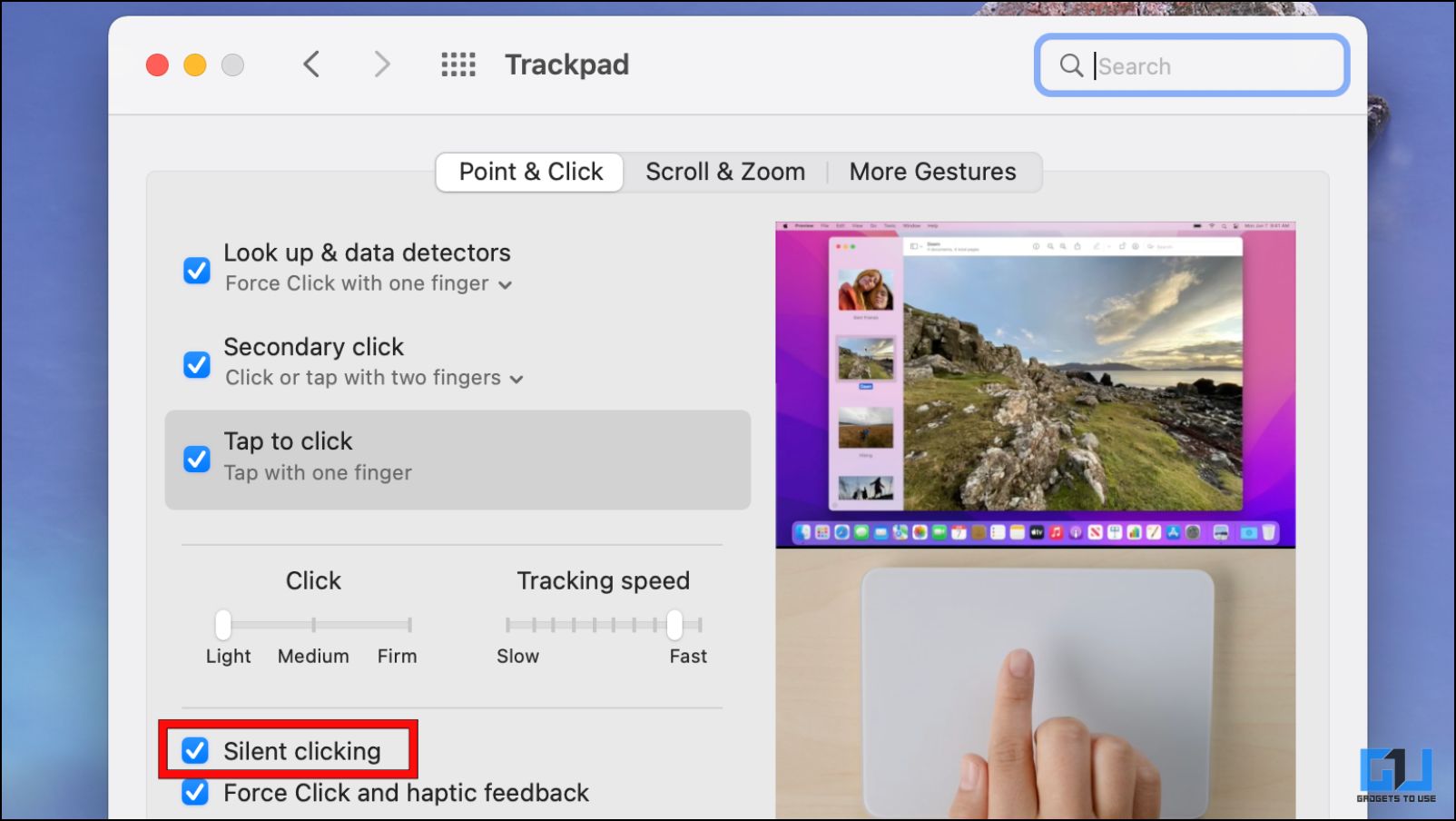 Use Tap to Click Instead of Silent Clicking
In case you are not able to find the Silent Clicking option on your MacBook then fret not. As you can instead go with the Tap to Click feature which mimics the mouse left click by just tapping on the trackpad. This is a good alternative to silent clicking but you might need some time to get used to it. Here's how it can be used:
1. Click on the Apple Logo located in the top left corner.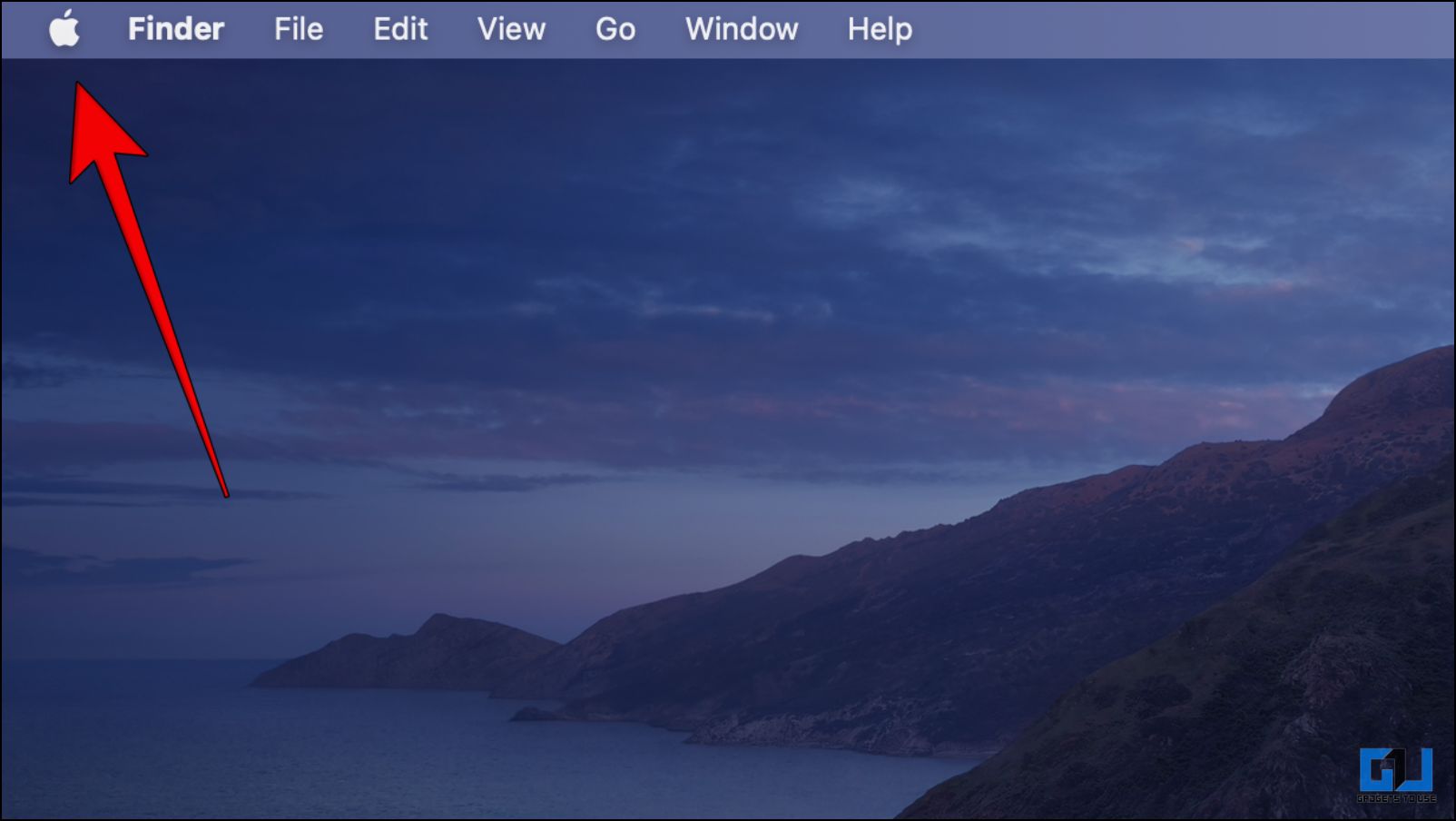 2. Here, click on System Preferences…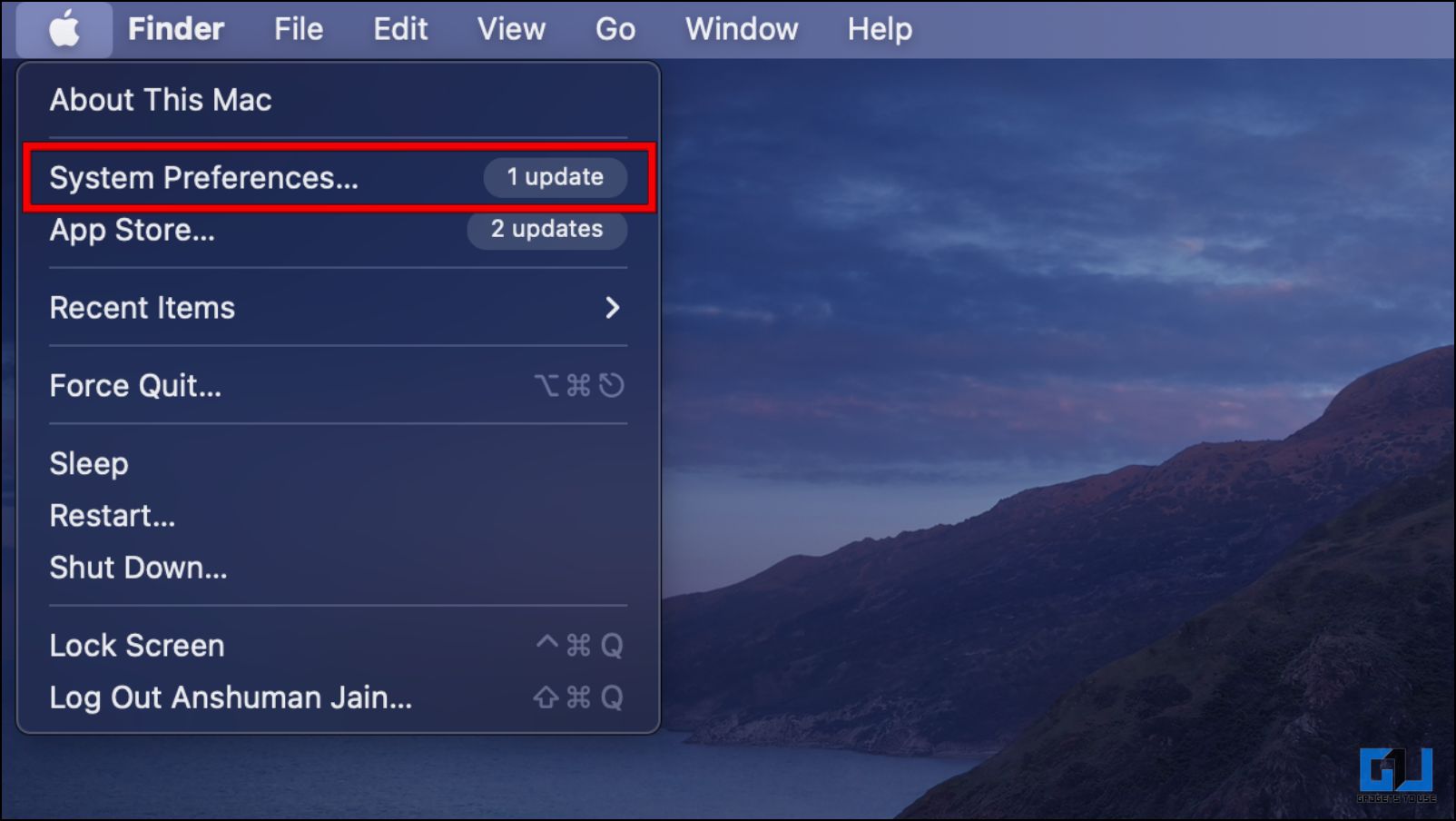 3. Under System Preferences, select the Trackpad preference.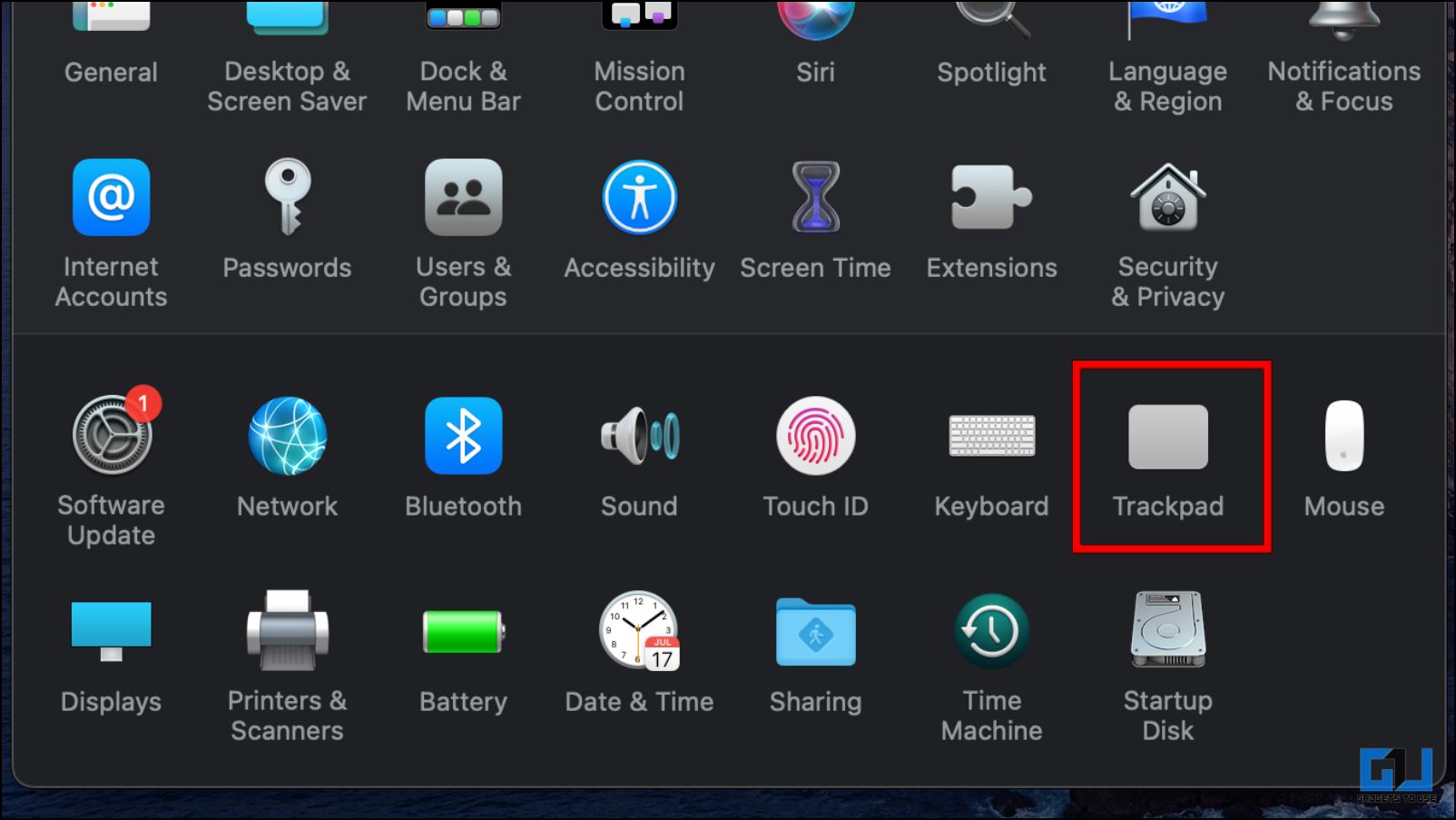 3. Switch to the Point & Click tab, and check the box next to Tap to Click.
You can also adjust the Click slider to Light to minimize the clicking sound and feedback.
FAQs
Q: Is Silent Clicking Removed from MacBook?
A: Silent Clicking was only available on a handful of MacBooks and the Magic Trackpad 2. After the macOS 12 Monetary update, this feature was removed from some devices.
Q: Does Silent Clicking Disables Haptic Feedback on Mac?
A: No. Silent clicking only disables the mouse click sound that Macbook tries to mimic. You can still feel the haptic feedback upon clicking on the trackpad.
Q: Where is Silent Clicking Located on macOS?
A: You can find the silent clicking option located within the Trackpad preferences under Point & Click tab.
Q: Why Can I Still Hear the Clicking Sound after I Have Enabled Silent Clicking?
A: The clicking sound is created with the Taptic motor present in your MacBooks trackpad. If you are still able to hear the clicking sound then, we recommend turning down the vibration intensity. For this, go to System Preferences… > Trackpad > Point & Click > drag the slider under Click to Light.
Wrapping Up
This brings us to the end of this article, where we discussed the two ways, to enable silent clicking on your MacBook's trackpad. Hope you found this guide informational and helpful. Do let us know if you have any queries related to the article. Till then stay tuned on GadgetsToUse for more such articles, guides, and How-Tos.
You might be interested in:
You can also follow us for instant tech news at Google News or for tips and tricks, smartphones & gadgets reviews, join GadgetsToUse Telegram Group or for the latest review videos subscribe GadgetsToUse YouTube Channel.