OpenAI's ChatGPT 4, is now much more powerful, as it can solve difficult problems with greater accuracy, with broader general knowledge and problem-solving abilities, and can be used to build applications and services like AutoGPT. This has been made possible, advanced reasoning capabilities. Though it is available only via ChatGPT Plus, which requires $20 per month, we will guide you to use ChatGPT 4 for free.
How to Use Chat GPT 4 for Free
After testing multiple solutions claiming to offer ChatGPT 4, I found most of them were either not using ChatGPT 4 or were asking for a fee. Here are the best five methods that are actually useful.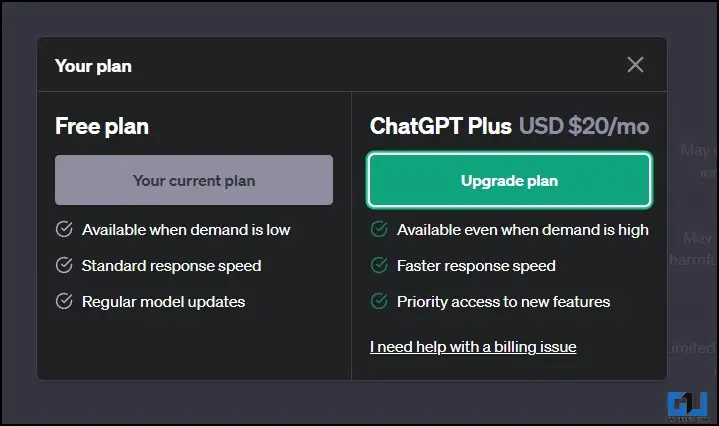 Use Microsoft Bing AI
When Microsoft announced its Bing AI, it was said to be using an advanced AI better than ChatGPT, at that time OpenAI was using ChatGPT 3.5. Later, after the launch of ChatGPT 4, Microsoft confirmed that Bing AI is based on ChatGPT 4. So one of the easiest ways to use ChatGPT 4 is via Microsoft's Bing AI.
1. Launch the latest build of Microsoft Edge on your computer.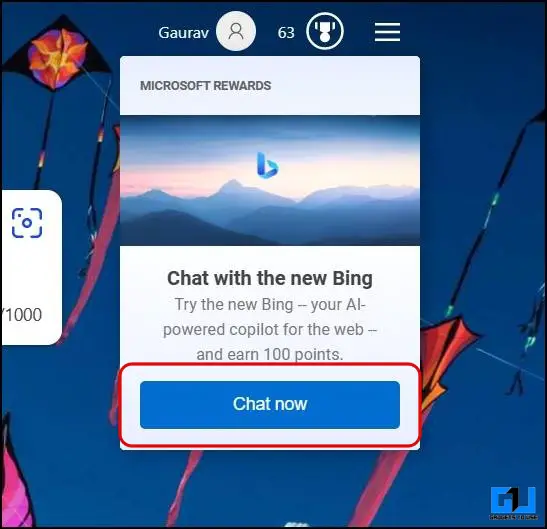 2. Click Chat Now to start a chat with Microsoft's Bing AI.
3. Now, type in your query, and choose a conversation style.
4. Bing will use ChatGPT 4, to answer your query, and will also link sources, for you to read more.
The Bing AI did reply to the query using the ChatGPT 4 but failed to attach images, though it linked the source articles.
Use Poe Bot on Web
Poe is a AI chatbot platform from Quora, it helps to you access AI Chat bots, like ChatGPT, Claude, etc. With Poe you can access ChatGPT 4 for free. Here's how.
1. Go to the Poe Bot Website, and sign up with an account.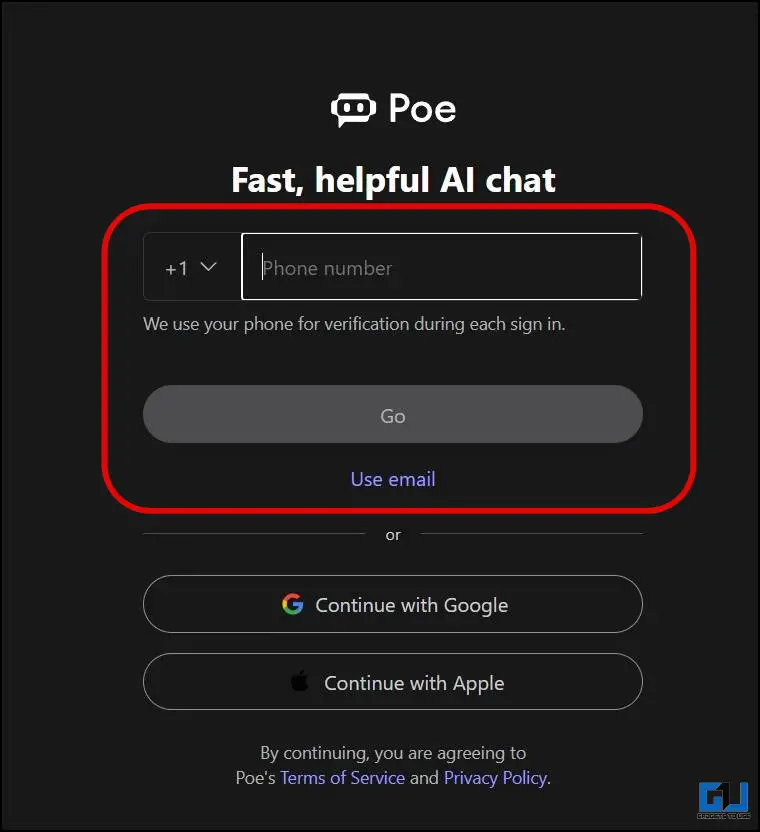 2. Once logged in, switch to the ChatGPT 4 bot, from the left pane.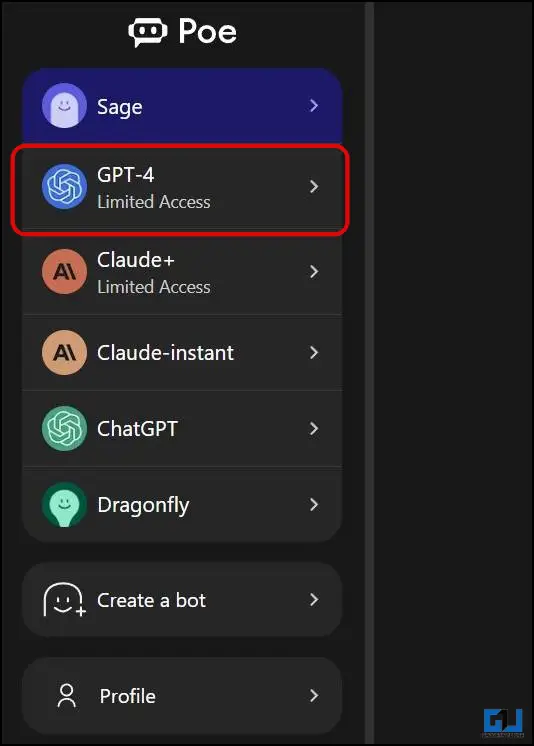 3. Now, type in your query or choose among the recommended categories.
4. In a few seconds Poe will reply to your query using ChatGPT 4.
You can like, dislike, or share the response. There are a few let down here, namely it doesn't reply with images, and you can initiate only one query in 24 hours on the free plan.
Use ChatGPT 4 for Free on iPhone
The Poe Chat Bot is available on iPhone as well, currently it's not available on Android. The Poe app save and sync your chat using your Google account. Here's how to use ChatGPT 4 on iPhone for free.
1. Install the Poe – Fast AI Chat app on your iPhone, log in with your Poe Account, or sign up for a new account.
2. Tap the hamburger menu from the top left, and switch to GPT 4.
3. It will sync your previous chat with the AI bot, and you can search for a new query.
I tried to ask for the latest trending news, about an Apple Store launch, and it did reply to the query, but it failed to fetch the right data.
The Poe app tags along the same limitation from its web version, i.e., it does not reply with images and allows only one query in 24 hours for free. To remove this quota you need to subscribe for Poe, which is too costly at INR 2000 per month.
Use Chat GPT 4 for Free on Android
Similar to iOS, there are hundreds of dubious apps claiming to provide ChatGPT 4. The best app you can use ChatGPT 4 for free is SuperGPT, here's how to use it.
1. Install the SuperGPT app from Google Play Store, and tap the Get Started button.
2. Configure the language, translation, and other settings as per your liking, tap Continue, and log in with your Google Account.
3. Next, set the app mode to Assistant Mode, confirm by tapping the Get Started button.
4. Now, you can search for your query and press the send button.
5. Within a few minutes the bot will reply and read the response to you, scroll down and tap on Generate Image.
6. You can change the style of the image, and generate a new one.
7. This result can be shared directly from the app.
Use Bing App to use ChatGPT 4
Microsoft's Bing app can also be used to access ChatGPT 4 for free on your phone running Android or iOS. Here's how to use it.
1. Install the Bing App (Android, iOS) on your phone.
2. Allow the required permissions and tap on Get Started.
3. Now, tap on Sign in and Join, and sign in with your Microsoft Account.
4. Allow location permission to get better, choose the conversational style, and ask your query.
The Bing AI did reply to the query using the ChatGPT 4, followed by some images as asked.
Wrapping Up
This is how you can use ChatGPT 4 for free without paying $20 for ChatGPT Plus. After testing out nine solutions, including GhostTogether, Hugging Face, Natdev, and Ora, I found either half were not using ChatGPT 4 or were not free. Among the five methods mentioned above, the SuperGPT app is the best, as it read out the result, and can also generate images, without any daily quota. Share this guide with your friends and, stay tuned to GadgetsToUse for more such reads.
You might be interested in:
You can also follow us for instant tech news at Google News or for tips and tricks, smartphones & gadgets reviews, join GadgetsToUse Telegram Group or for the latest review videos subscribe GadgetsToUse YouTube Channel.