Whenever a smartphone is sent for repair, we get anxious about its private data. Well, not anymore, as Samsung has a useful feature in One UI 5 called Maintenance mode to lock the access for personal files whenever your phone goes for repair. Today in this read, we will discuss enabling this maintenance mode on Samsung or other Android phones.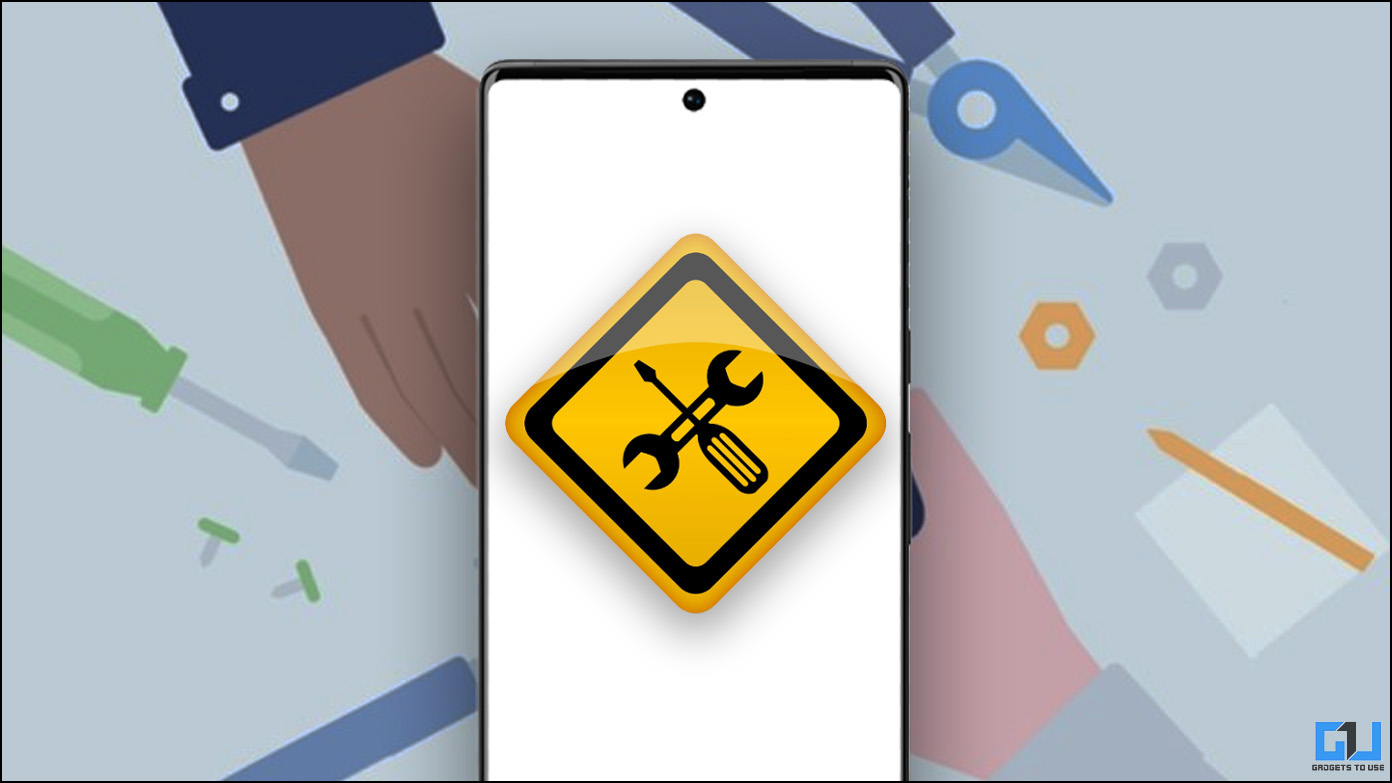 Enable Maintenance Mode on Any Android Phone
The maintenance mode ensures technicians won't be able to see your private files without affecting basic features like a camera and other essential sensors to test the smartphone before handing it back to you. Maintenance mode is only available on Samsung smartphones. However, here are some ways to get the maintenance mode on any Android smartphone. 
How to Enable Maintenance Mode on Samsung Galaxy Phones
The maintenance mode on Samsung Galaxy phones is found under Device Care Settings. Here is a quick setup guide to enable maintenance mode on Samsung smartphones.
1. Go to the Settings app on your Samsung phone.
2. Under settings, navigate to Device Care and tap on Maintenence Mode at the bottom.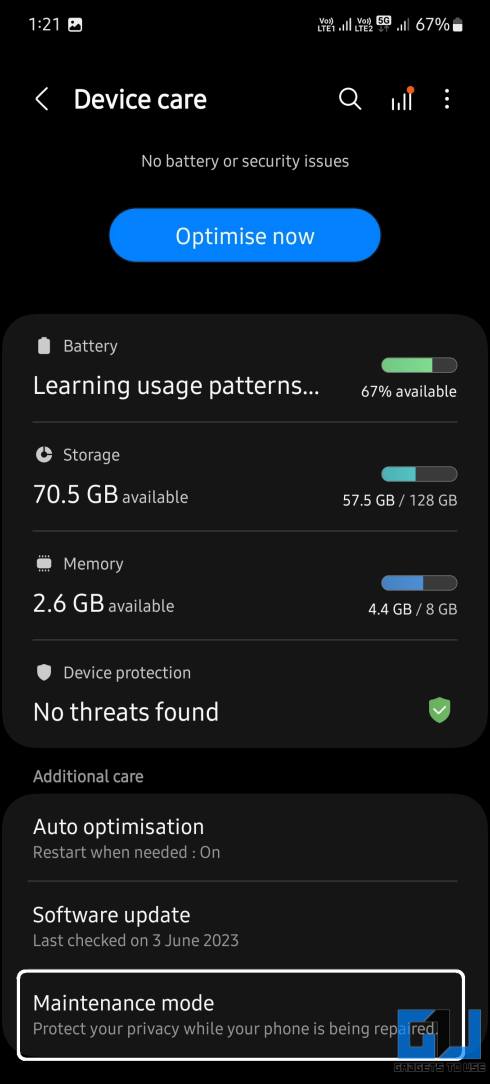 3. Tap the "Turn on" button and restart your phone.
4. The process takes about 2 minutes, and your phone will reboot to Maintenance Mode.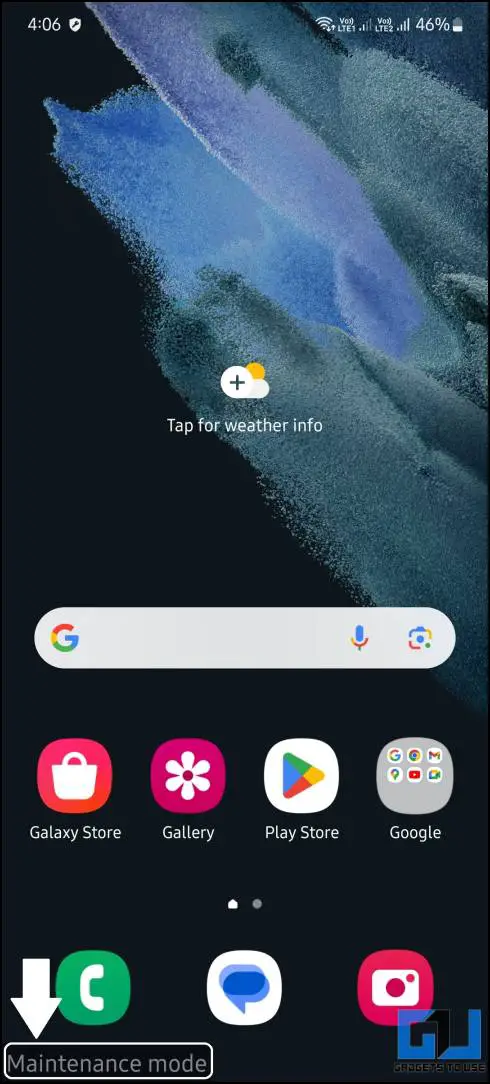 Once the phone is under maintenance mode and you can hand it to the technician for repair, he won't be able to see your private or sensitive data saved on your phone while repairing it.
How to Disable Maintenance Mode on Samsung Galaxy Phones
Once you have received your phone back from the repair center, you can turn off the maintenance mode by following these steps.
1. Swipe down the notification drawer from the top.
2. Tap the Maintenance mode notification.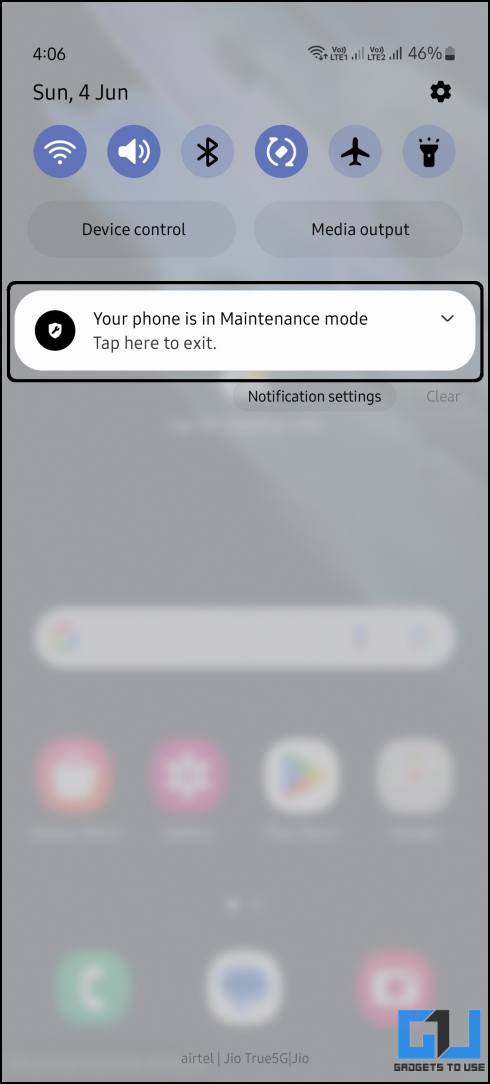 3. Next, tap Exit and Restart the phone from the popup window.
4. Authenticate with your fingerprint, and the phone will reboot to its normal state.
This is how you can disable the maintenance mode on your Samsung phone after you get your phone back from the service centre or repair shop.
Steps to Enable Maintenance Mode on Xiaomi Phones
Xiaomi smartphones come with a feature called Second Space. When sending your phone for repair, you can use this feature as a maintenance mode to protect your data. Here is a guide to setup Second Space on Xiaomi smartphones.
1. Open Settings and navigate to Special Features.
2. Under Special Features, tap on Second Space to begin the setup.
3. Set an easy pattern lock and remember it.
4. Once the second space is created, switch the phone to the second space using the toggle.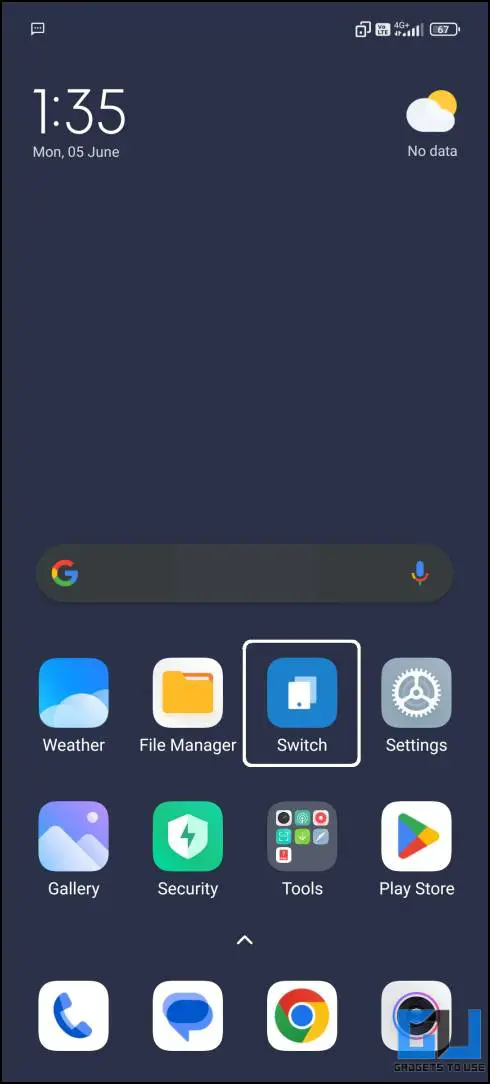 Now you can hand over the phone to the technician. This way, he won't be able to access your private data and can test its basic features. Once you receive back your repaired phone, switch back to the normal space, or you can even delete the second space from the settings.
Lock All Your Apps Using Norton App Lock
If you do not own a Samsung or Xiaomi phone, you can lock all your apps using an app locker and disable the lock screen so the technician can test the features but cannot see your private files. Follow the instructions below to install an app locker on your smartphone and set it up for the first time.
1. Install the Norton App Lock from Google Play Store on your phone.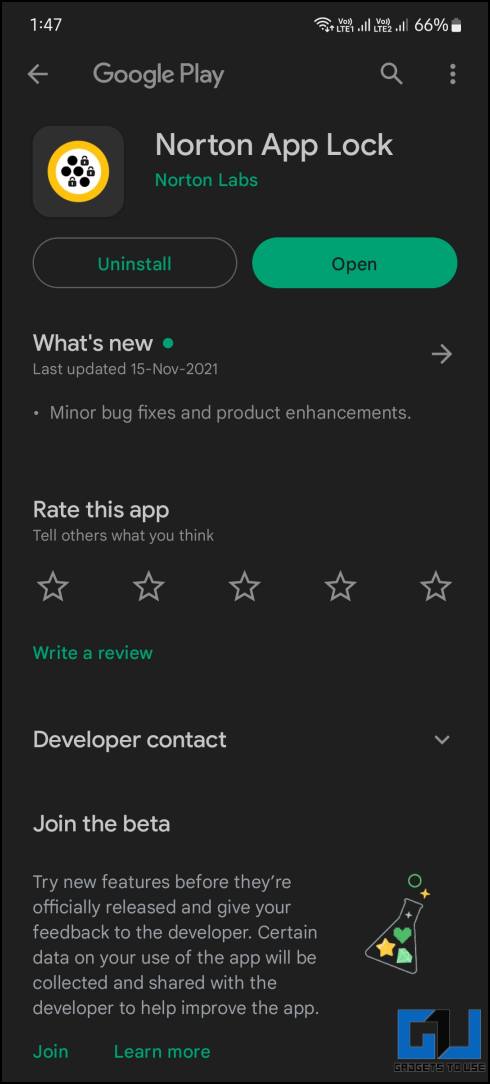 2. Tap Agree & Launch on the welcome screen.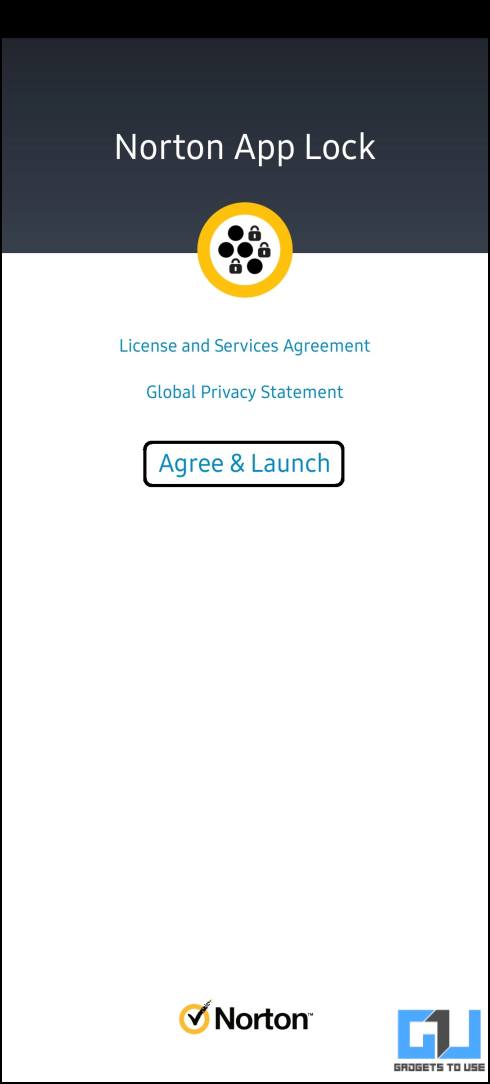 3. Follow the setup process, and you will see a screen, as seen in the screenshot below.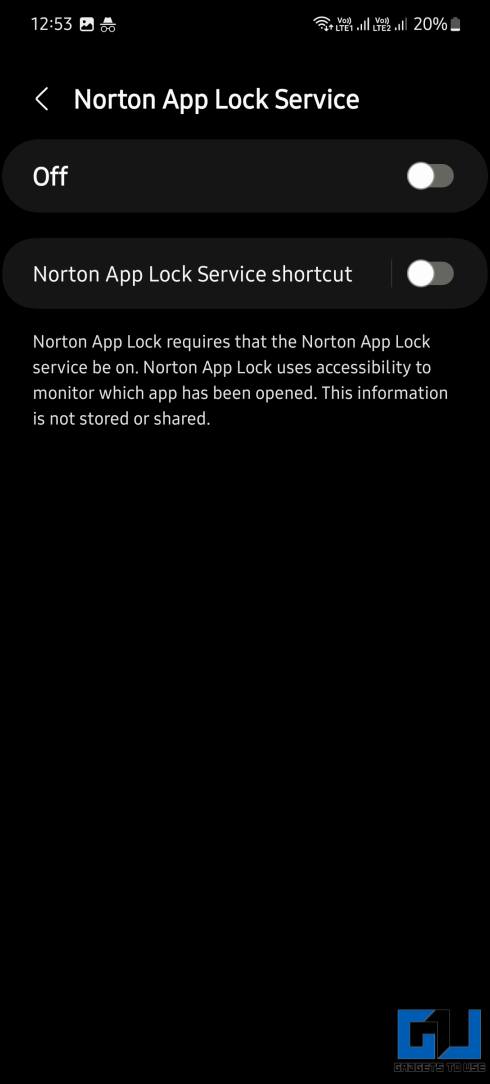 4. Tap the Lock icon beside the apps you want to lock with a password.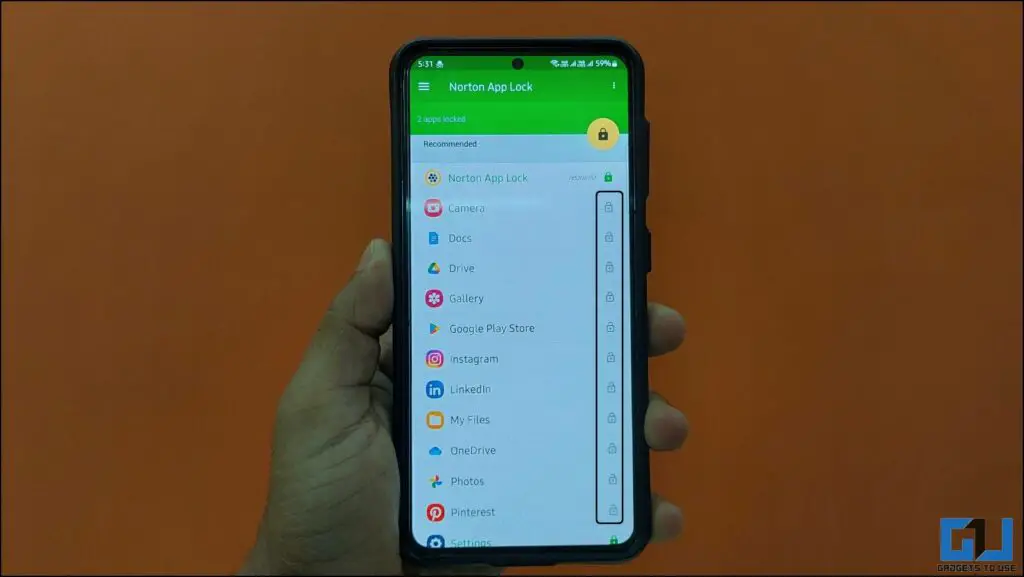 5. When you open an app, it will ask you to confirm your identity using your fingerprint or pattern code.
This will also be good for you in everyday use, so even if you hand your phone to anyone, he won't be able to see your private apps and files. A dozen App lockers are available on the Google Play Store, but we recommend you go for the one with good reviews on Play Store.
FAQs
Q. What is the Maintenance Mode on Samsung Phones?
OneUI 5 on Samsung smartphones comes with a feature called Maintenence Mode. This feature helps you to hide all your personal files and apps when sending the phone for repair.
Q. How Do I Unlock Maintenance Mode?
To turn off maintenance mode on your Samsung phone, swipe down, click the maintenance mode notification, and exit the mode. After a quick restart, authenticate with your PIN or fingerprint to boot it into normal mode.
Q. How to Enable Maintenance Mode on Non-Samsung Phones?
If you own a Xiaomi phone, you can use the built-in second space as a maintenance mode to lock your private data. In the case of other Android phones, you can use a good and reputed app locker service.
Wrapping Up
This is how you can easily enable the Maintenence Mode on your Samsung Smartphone. And even if you do not own a Samsung Smartphone, you can use these easy workarounds on your smartphone. Now you don't have to worry about anyone checking your private files or apps when sending the phone for service.
You might be interested in the following:
You can also follow us for instant tech news at Google News or for tips and tricks, smartphones & gadgets reviews, join GadgetsToUse Telegram Group or for the latest review videos subscribe GadgetsToUse YouTube Channel.