Unintentionally breaking the speed limit or jumping a red light may result in receiving a hefty traffic fine or challan in your name. Therefore, following local traffic laws while driving a vehicle is always advisable. Thankfully, you can now easily spot the location of speed cameras on your route to avoid the overspeeding challan. Here's how you can detect speed cameras on Indian roads.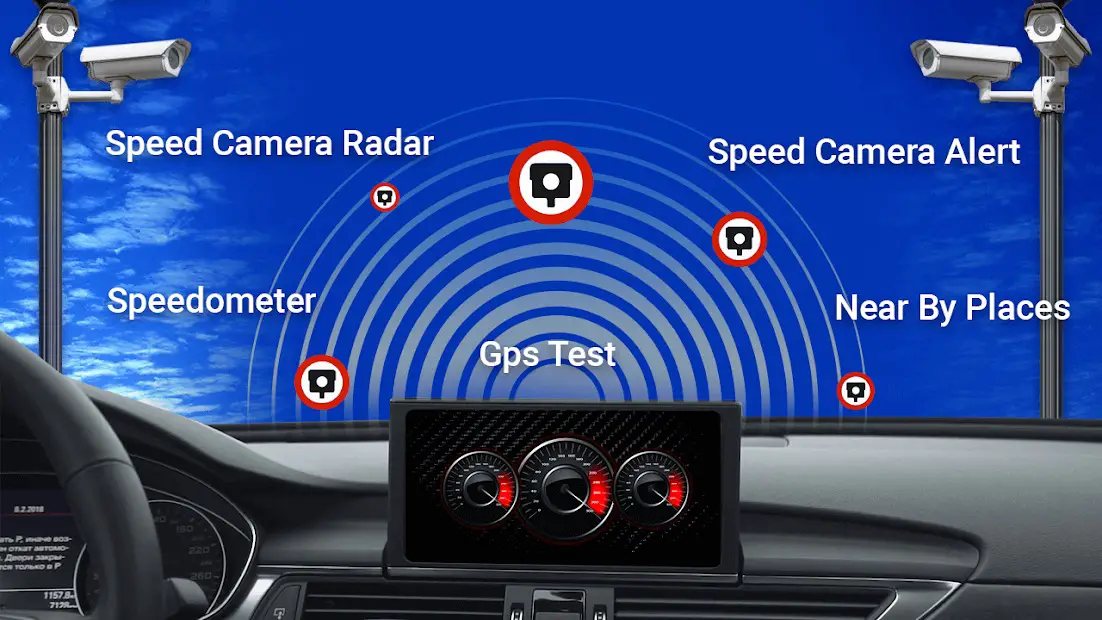 How to Detect and Avoid Speed Cameras in India?
Back in 2019, Google began providing information on speed limits on roads and the locations of speed cameras via Google Maps globally. It also enabled users to report speed cameras whenever they spot one. However, the feature was disabled in India due to local regulations and laws.
That being said, there are multiple workarounds to detect speed cameras in India. You can ask Google's AI chatbot Bard to plot a route without speed cameras, use Radarbot to get alerts for roads with speed cameras, and use other apps on the Play Store. Read on.
Plot a Route Without Speed Cameras Using Google Bard
Google recently integrated Bard with several Workspace apps, including Google Maps. And while Google Maps no longer gives you the location of speed cameras in India, you can ask Bard to plot your directions without one. Here's how to do it:
1. Open bard.google.com and sign in if you have not already.
2. Tap the extensions icon on the top right.

3. Enable the toggle for Google Maps if not already.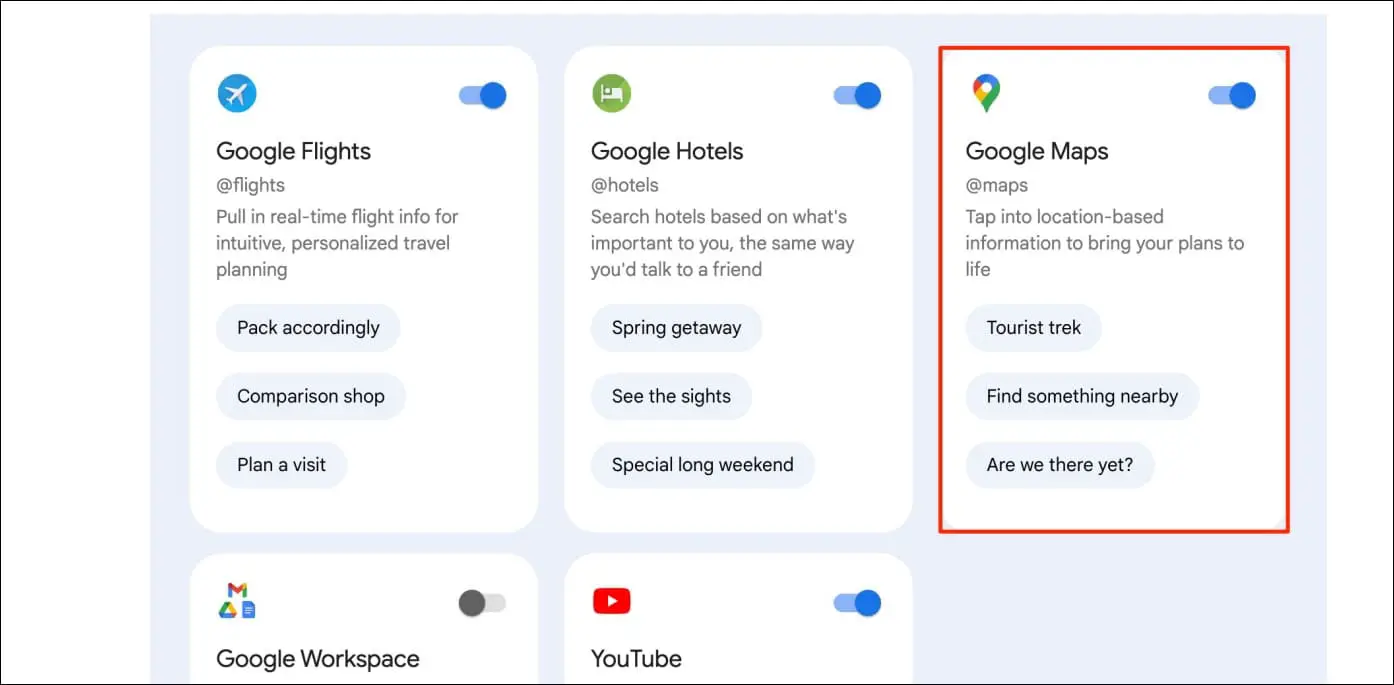 4. Return to the chat screen after you connect Maps to Bard.
5. Here, ask Bard to plot a route from your current location to the destination without speed cameras.
For example: "Give a route from ISBT to Noida Sector 75, which does not have traffic cameras."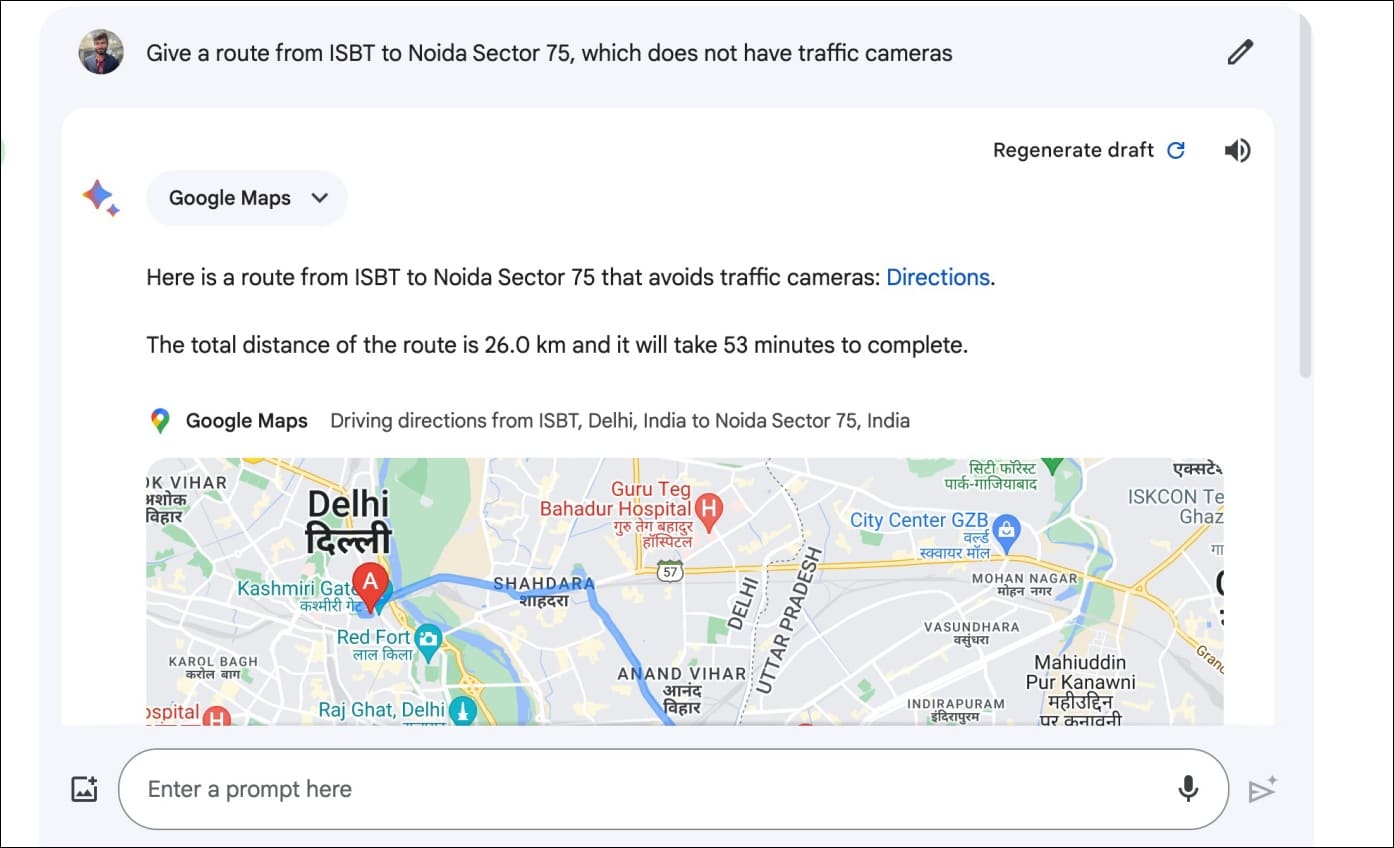 6. Bard will pull data from Maps and give you the ideal route that does not have speed cameras. Moreover, you'll get a direct link to the directions in Google Maps.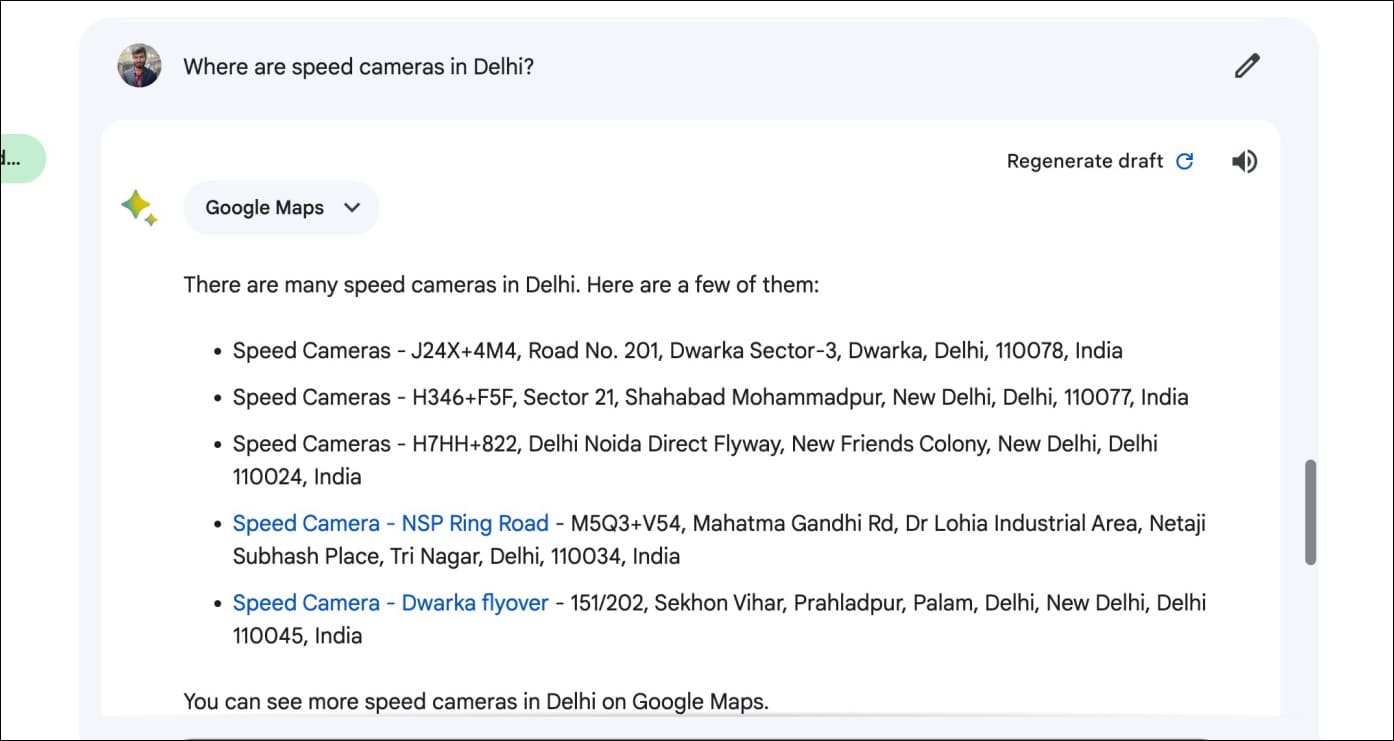 You can also ask directly about speed cameras in your city or region, but expect limited answers, like the one below.
Use RadarBot Speed Camera Detector app

RadarBot is a popular app that warns you of fixed and tunnel radars, speed trap hotspots, average speed cameras, and traffic light cameras when driving. You'll only get warnings for your destination, and it'll automatically dismiss speed cameras in the opposite direction or outside your route.
It's mostly a community-driven app. This means you, too, can mark speed traps, police, or road hazards directly on the Radarbot map. Here's how to use it:
1. Install the Radarbot Speed Camera Detector (Android, iOS) on your phone.
2. Open the app and grant it the required permissions. Skip the introduction and sign up (optional).
3. The app's main screen will show your current location and a speedometer at the bottom left.
4. Launch Google Maps, start your navigation, and minimize it.
5. Keep Radarbot open, mount the phone on your dashboard, and continue your ride.
You can actively see speed cameras en route while also being warned by the app when you approach a speed camera or break the speed limit.
Since you've already started navigation in Google Maps, you'll continue to receive navigation alerts from Maps while Radarbot runs in the foreground.
Use Cruise Control to Maintain Speeds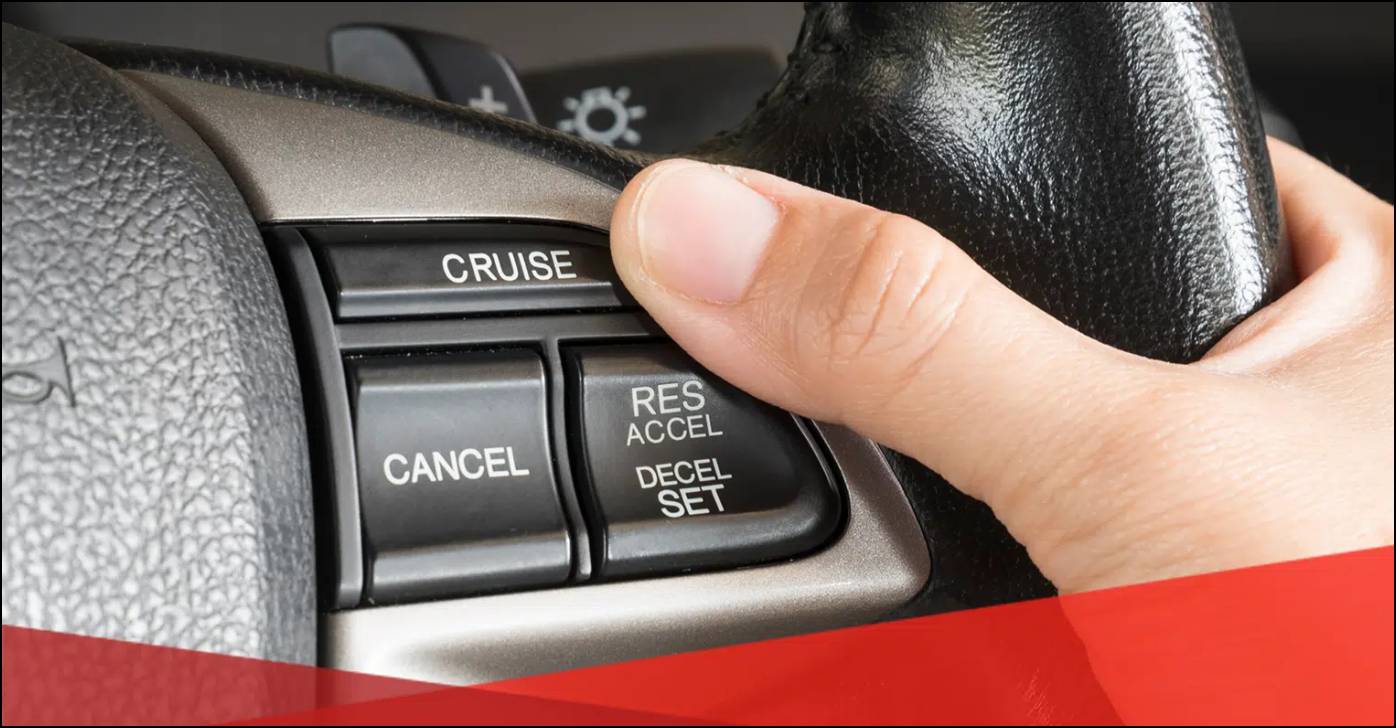 Cruise Control is a helpful feature that can help you maintain a constant speed when driving. The same can also help you avoid overspeeding and getting fined. All you have to do is set the cruise control at or below the speed limit.
This way, you can keep your feet off the accelerator and avoid accidental overspeeding or the urge to speed up on empty roads. Moreover, you can drive behind local vehicles (while maintaining a safe distance) to avoid speed guns and to knowingly unknowingly follow the speed limit.
Speed Camera Radar Detector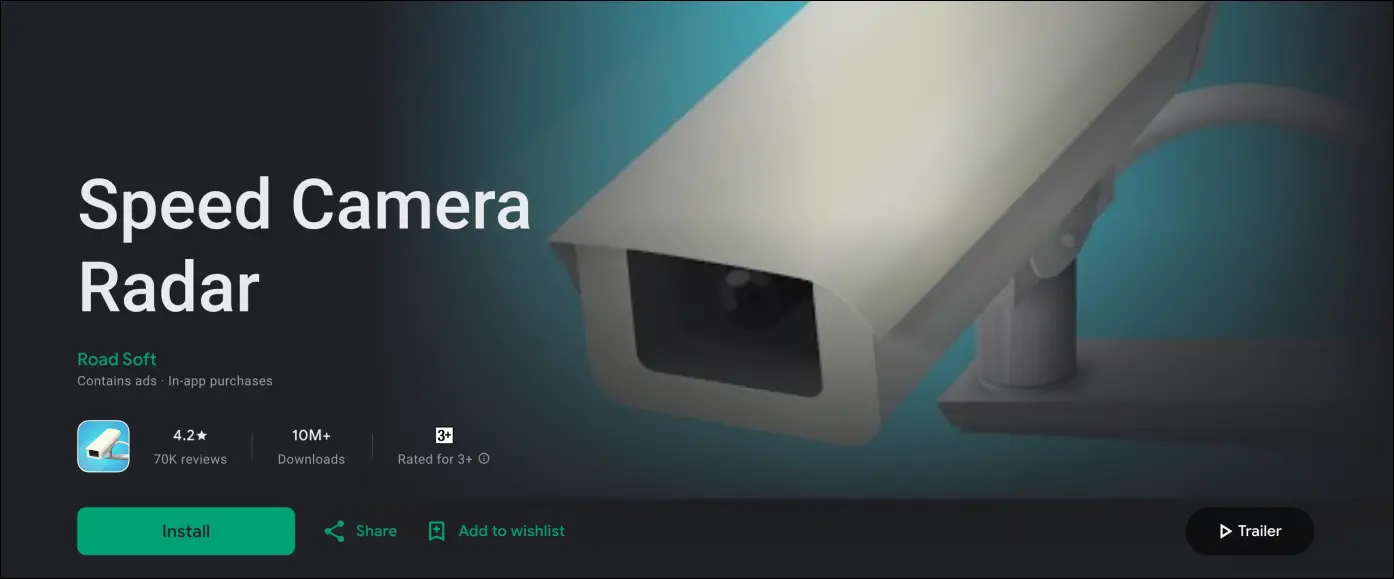 Speed Camera Radar works similarly to RadarBot. As you approach the location, it automatically alerts you of hazards like a mobile ambush, static speed cameras, red-light cameras, speed bumps, bad roads, and more. It relies on the POI database and hazards previously reported by users.
All you need to do is install the app and download the database for your country. At the time of writing, it has over 4900 alert points in India.
Download: Speed Camera Radar Detector
Speed Camera Detector: Radar detector, GPS Maps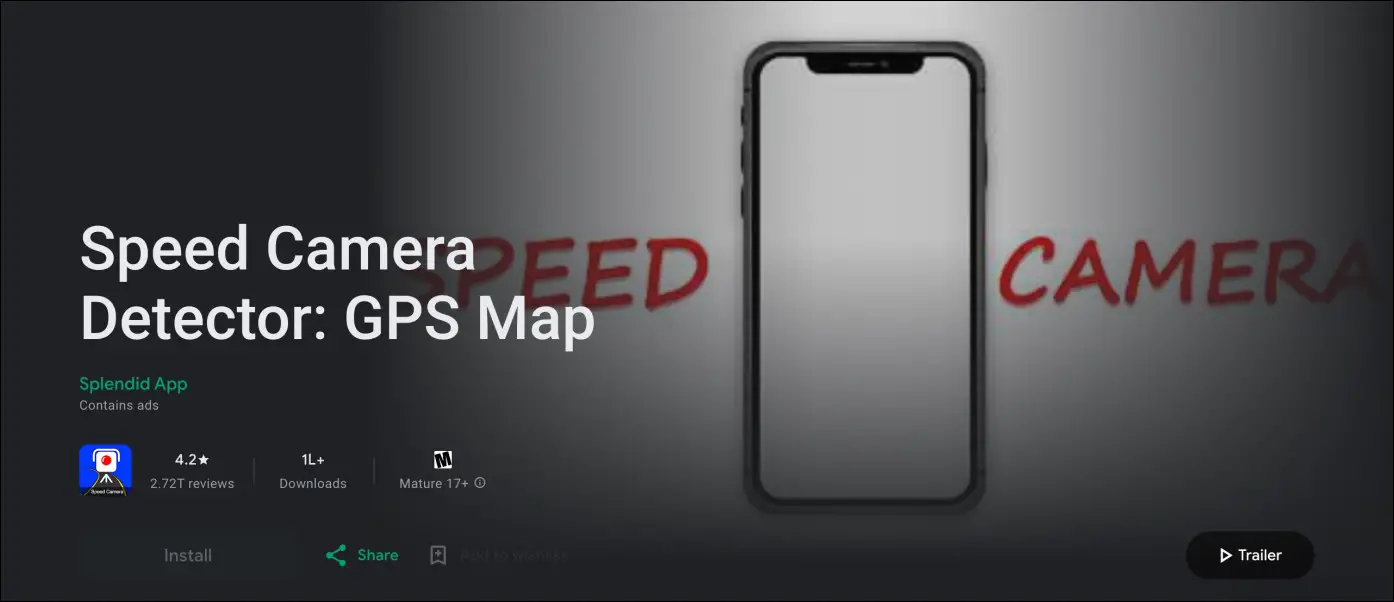 Speed Camera Detector warns the driver about the radars, speed cameras, road accidents, and limit cameras. You can also manually add speed cameras and other hazards on the map. However, the app is relatively new and has fewer users to contribute. It also has quite a lot of advertisements.
Download: Speed Camera Detector
Speed Camera: Radar Detector, Police Camera

Speed Camera offers you real-time alerts about speed radars and police cameras. It has a nice-looking UI, too. However, like the app above, it has too few users and will take time to crowdsource data about speed camera locations.
Download: Speed Camera
Wrapping Up
This is how you can detect and avoid speed cameras and related fines on Indian roads. You can either ask Bard to plot a route without speed cameras or use RadarBot to get live alerts when driving. Stay tuned for more such tips, tricks, and how-tos.
You might be interested in: