ChatGPT can be incredibly helpful, but an experienced human opinion is sometimes far more valuable than an AI-generated response. One popular platform for asking and answering questions is Quora, but its recent ChatGPT/Sage bot addition has made its interface clumsy and intrusive. That said, this article discusses different methods to disable the ChatGPT or Sage Bot on Quora. Additionally, you can learn to delete your ChatGPT history or account.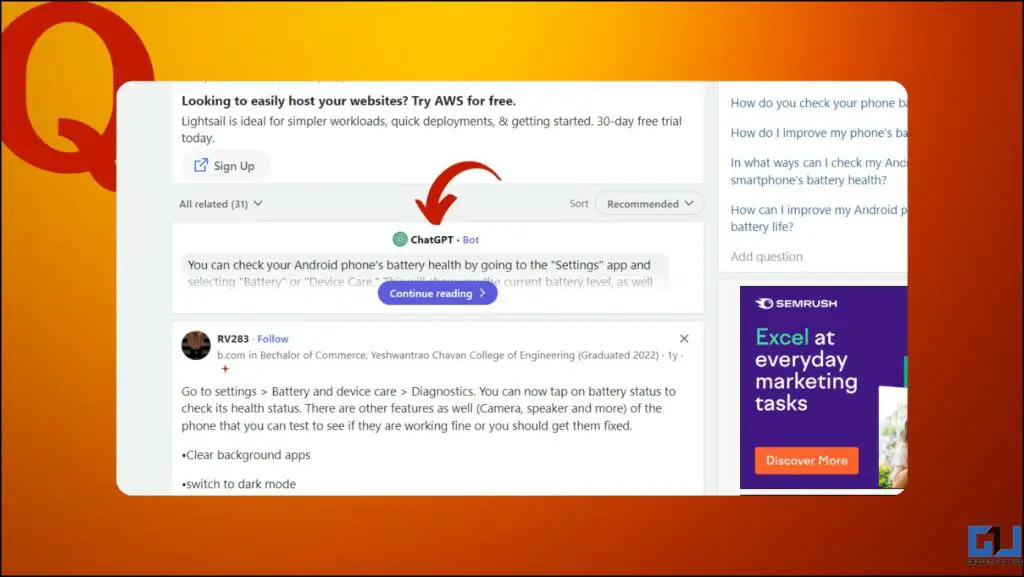 How to Disable the ChatGPT or Sage Bot on Quora?
While Quora doesn't offer a direct way to disable the ChatGPT/Sage/Poe bot in its interface, we have tested a few workarounds to solve the problem. Let's look at them in detail below.
Method 1 – Create a Custom Filter to Disable the ChatGPT Bot on Quora
The easiest way to disable Quora's AI bot is to manually create a filter in your browser to block certain webpage elements. This can be done easily through the Brave browser, which offers plenty of advanced features to control the look and feel of any webpage. Once you've installed Brave and created a filter, the browser will automatically prevent the ChatGPT bot from appearing on Quora. Follow these steps for an easy fix.
1. Open your desired Quora webpage in Brave and right-click to access Block Elements.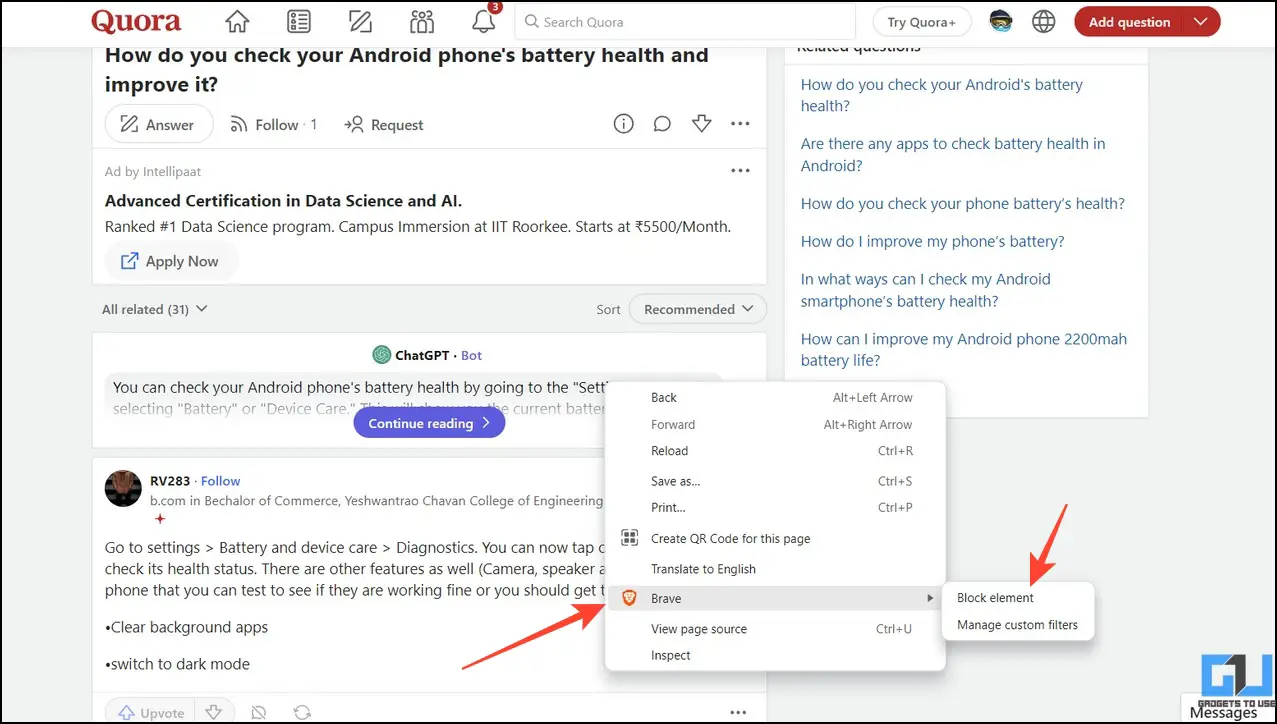 2. Hover your mouse cursor over the ChatGPT Bot section and click Create to add it as a new filter.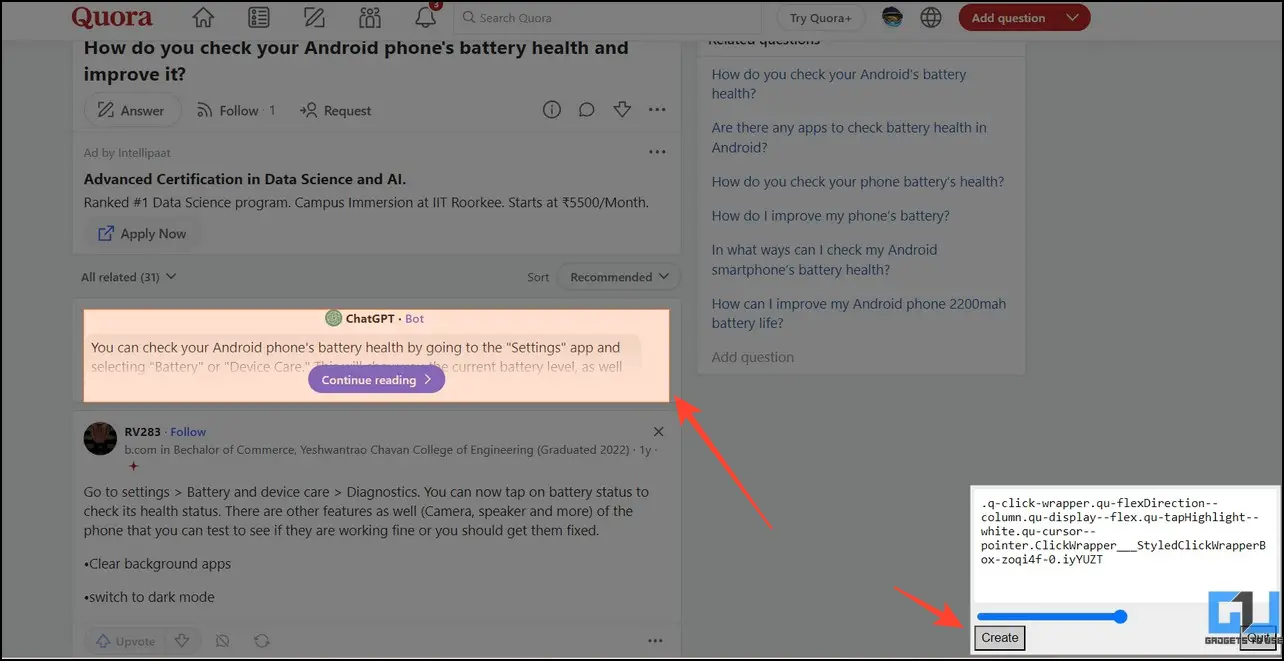 3. The created filter will instantly block the ChatGPT/Sage/Poe bot section from appearing on Quora. If you wish to revert changes, right-click > Brave> Manage Custom Filters and find the recently created one to delete it.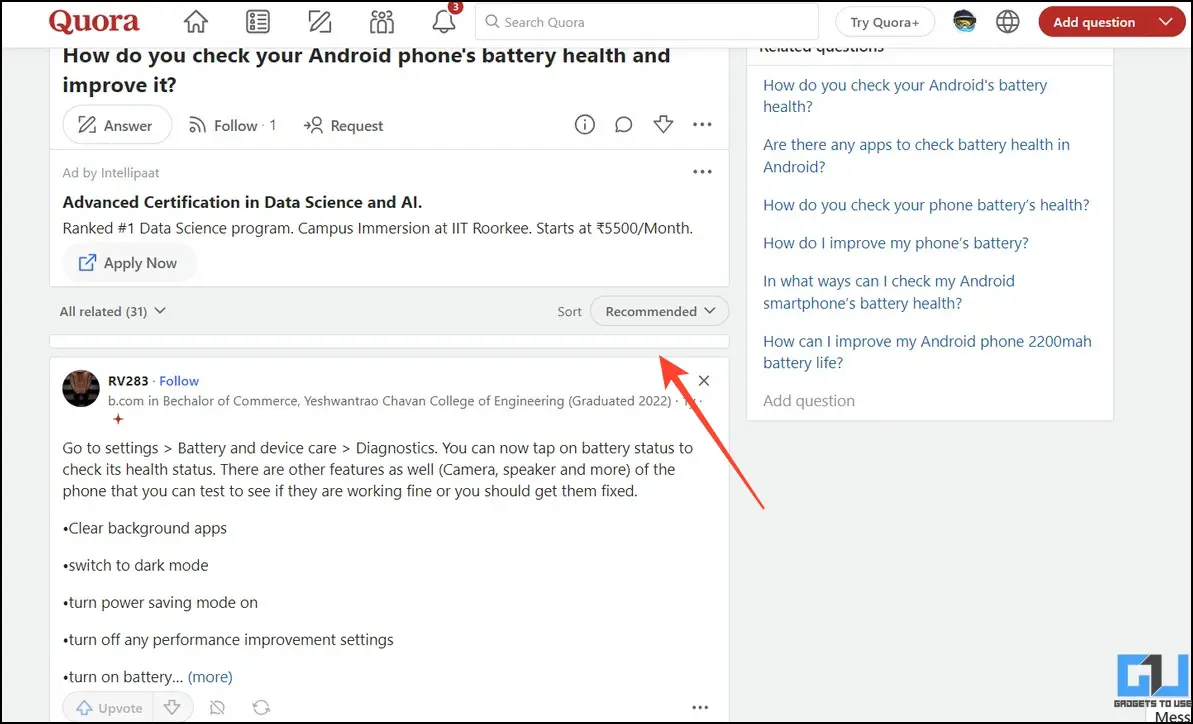 Method 2 – Inspect Page to Disable ChatGPT on Quora Temporarily
If you don't wish to install Brave, you can inspect the web page elements on Google Chrome to temporarily disable the ChatGPT, Sage, or Poe bot. Here's how it can be done.
Note: Deleting webpage elements is a temporary technique. As soon as you reload the page, changes will instantly get reverted. For a permanent solution, try Brave and create a filter to block certain web page elements (as explained above).
1. Right-click a Quora page to Inspect elements in it.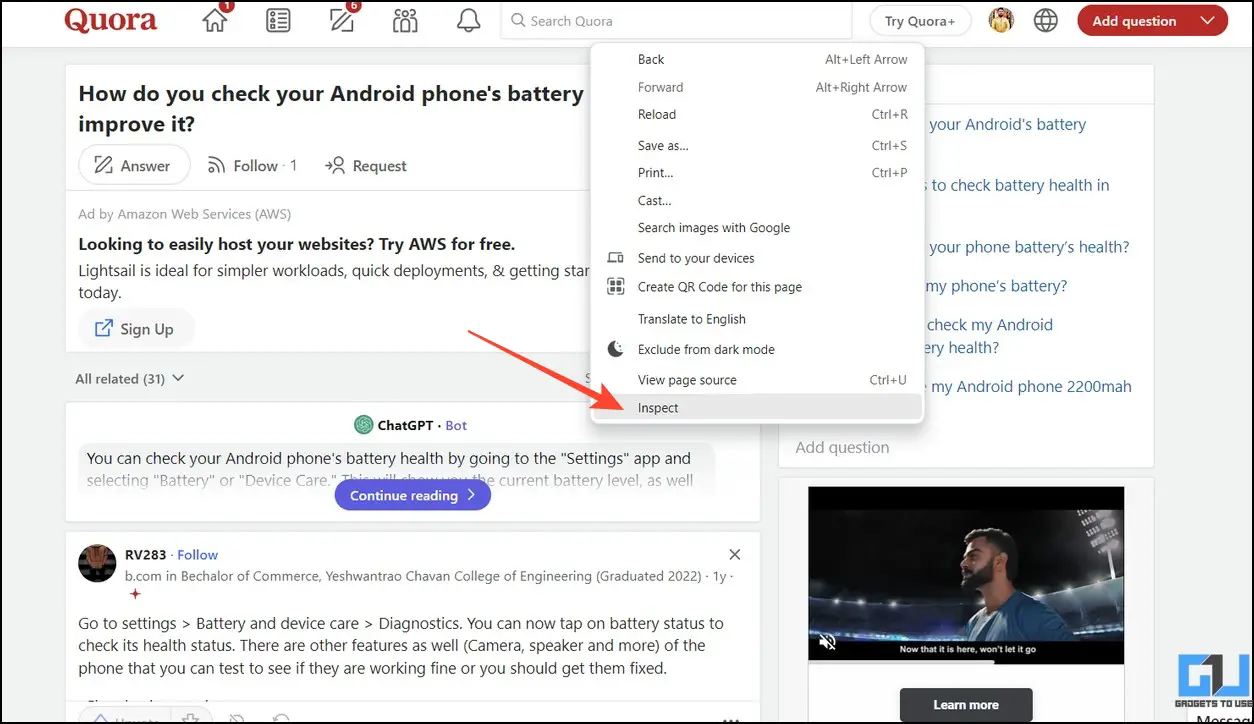 2. Next, hover your mouse cursor over various webpage elements to identify the block containing the ChatGPT bot. You can see your selection in real-time on the left as you move your cursor.
3. Once identified, right-click the Element to Delete it.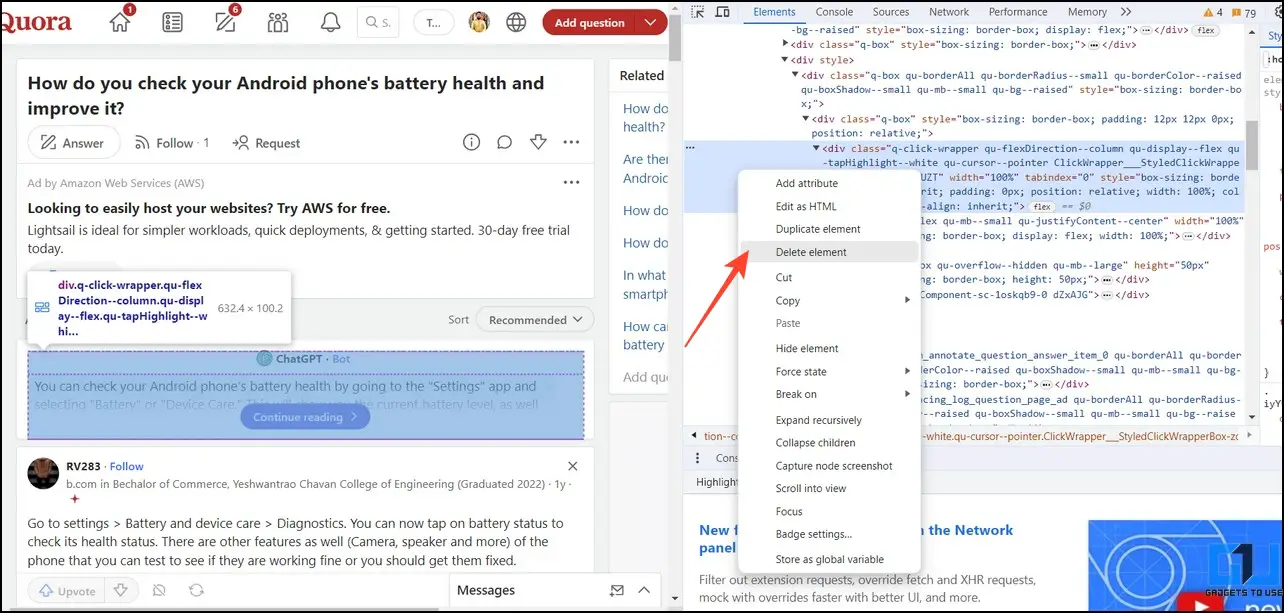 4. The web page element will be instantly hidden from your current screen. Click the X icon in the top-right to exit the Inspect mode.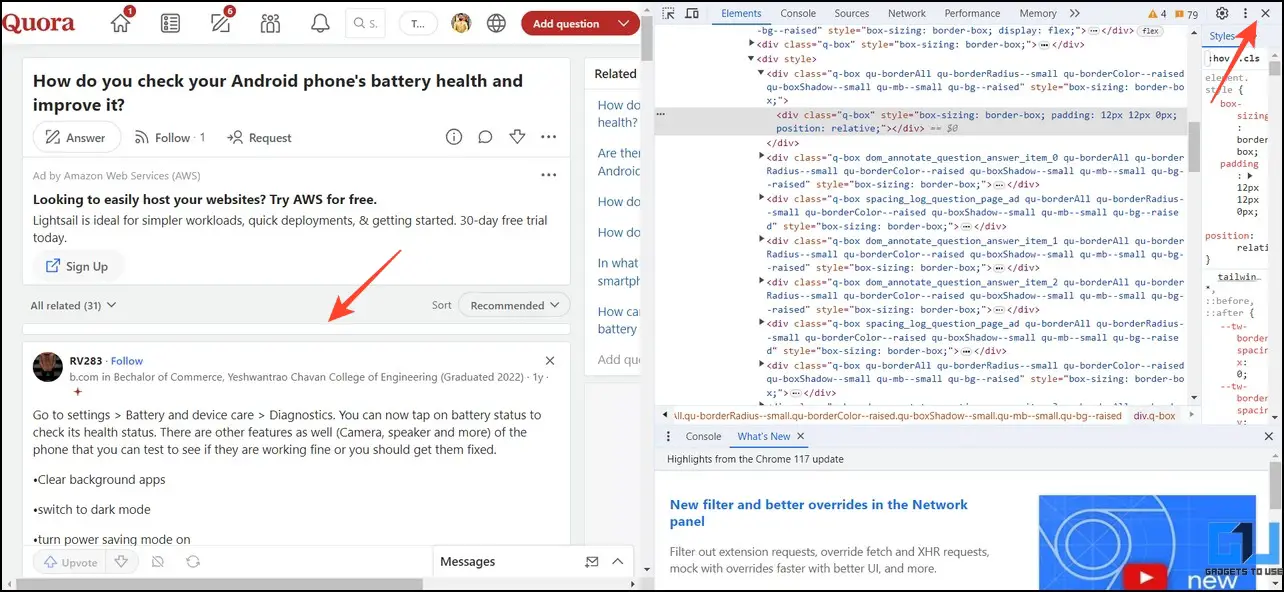 Method 3 – Turn off the Language Model Training on Quora
Quora actively uses answers, posts, and comments to train its language model for generating content on the platform. Fortunately, you can opt out of it to receive fewer ChatGPT bot results for the searched query. Here's what you need to do.
Note: Turning off the Language Model Training will not entirely eliminate its AI bot. However, it will reduce its appearance significantly in the search results.
1. Click your profile icon in Quora to open the account Settings.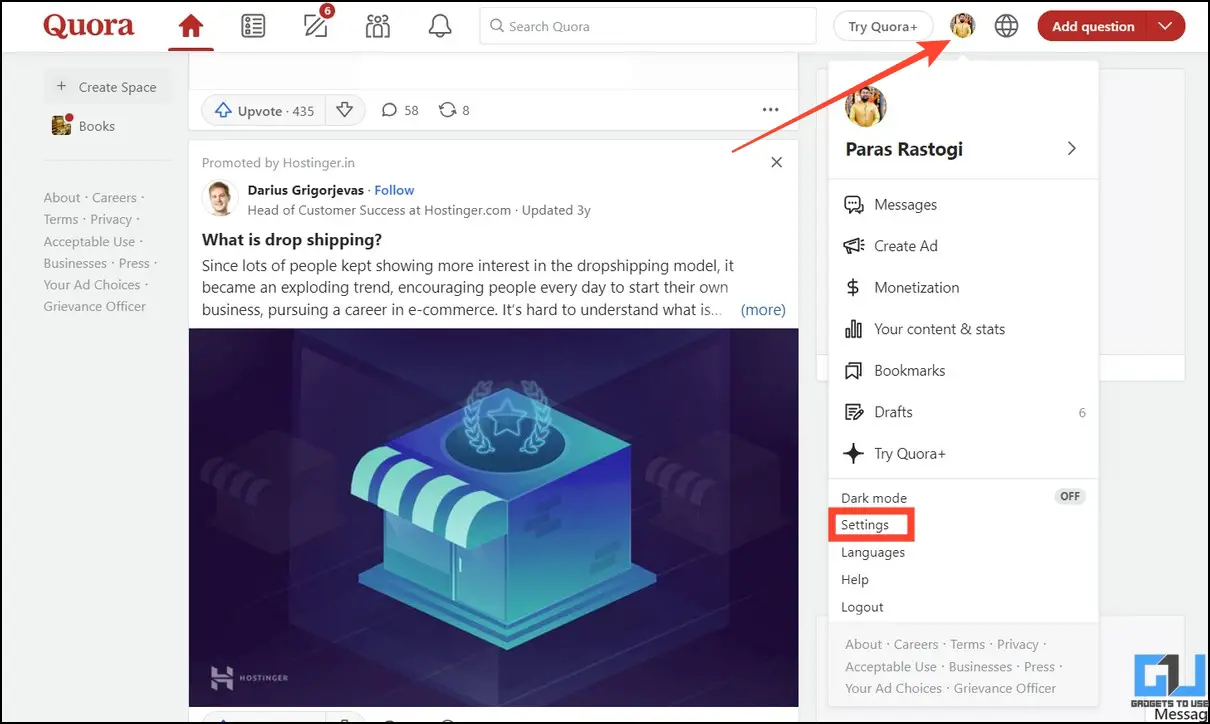 2. Expand Privacy and disable Language Model training for your account.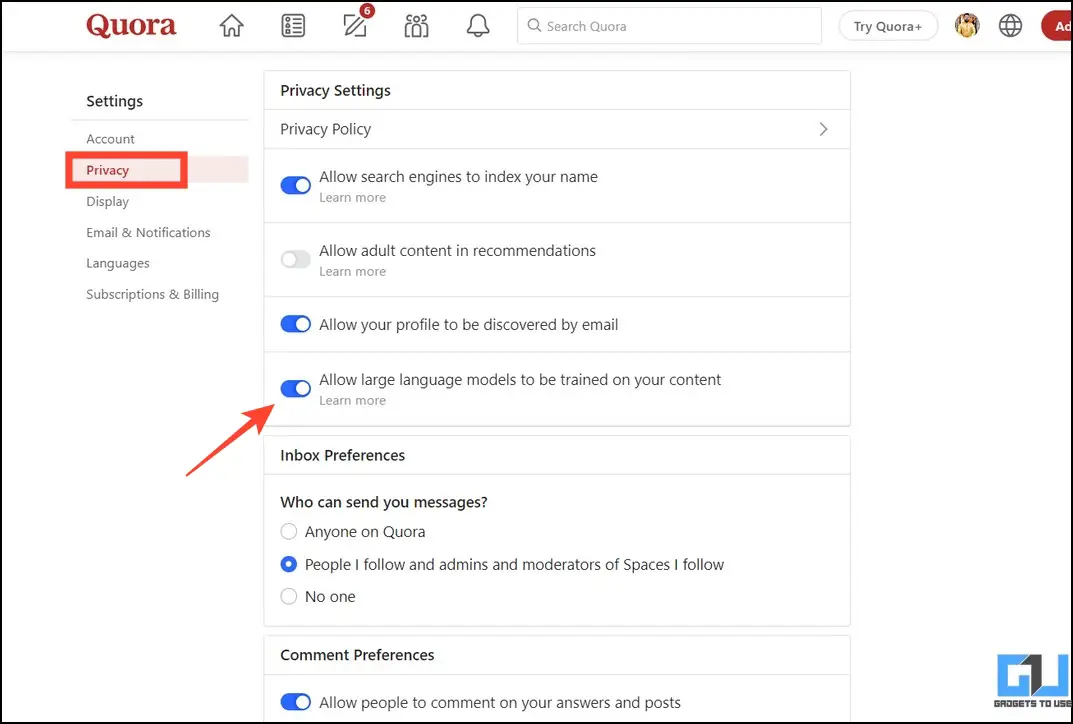 Method 4 – Disable the ChatGPT bot on Quora+ (Subscribers)
Lastly, if you're a Quora Plus subscriber, contact its priority support team to disable the ChatGPT bot from its interface on your account. Please navigate to the Help section in your account and submit a query to remove it. Follow these steps to do it:
1. Click your account icon in Quora to open the Help section.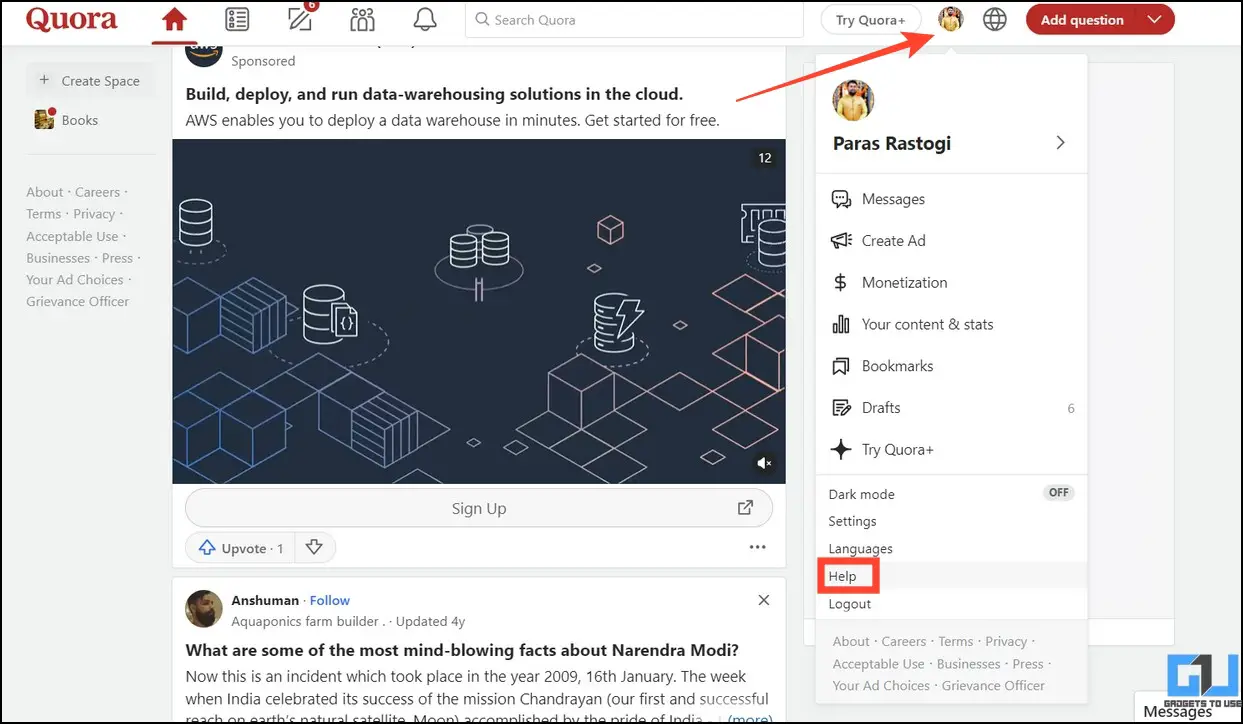 2. Next, click Contact Us in the top-right.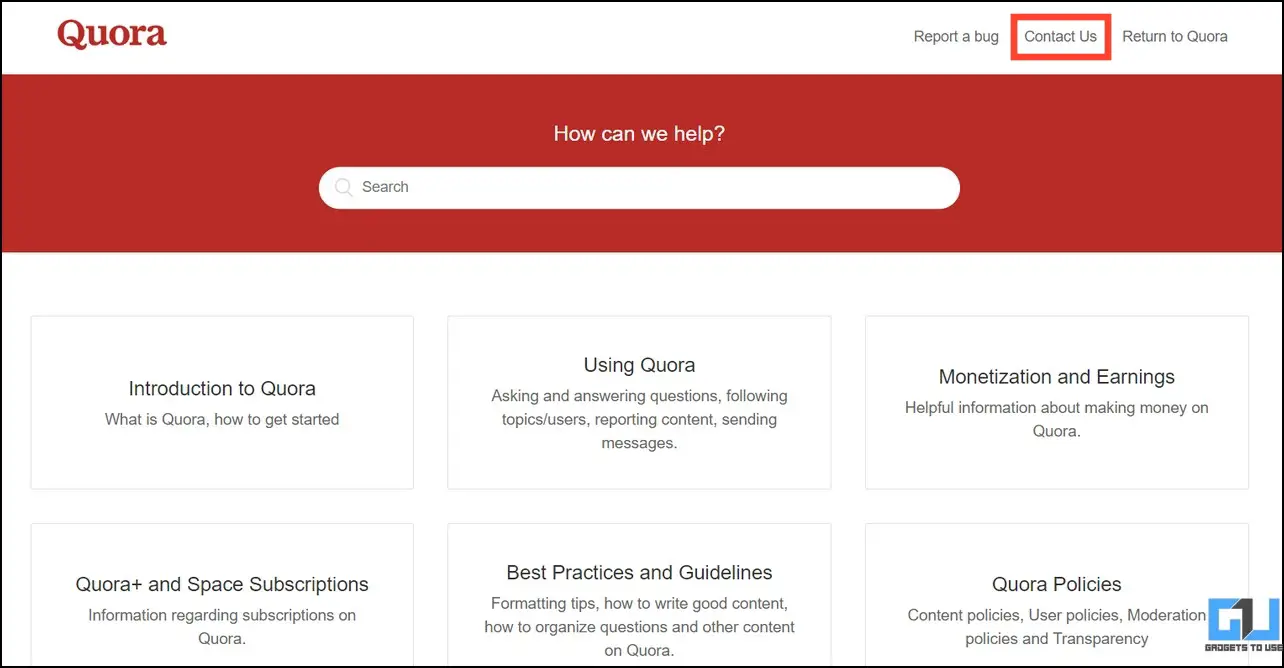 3. Pick the 'I need help with my account' category to raise a new request.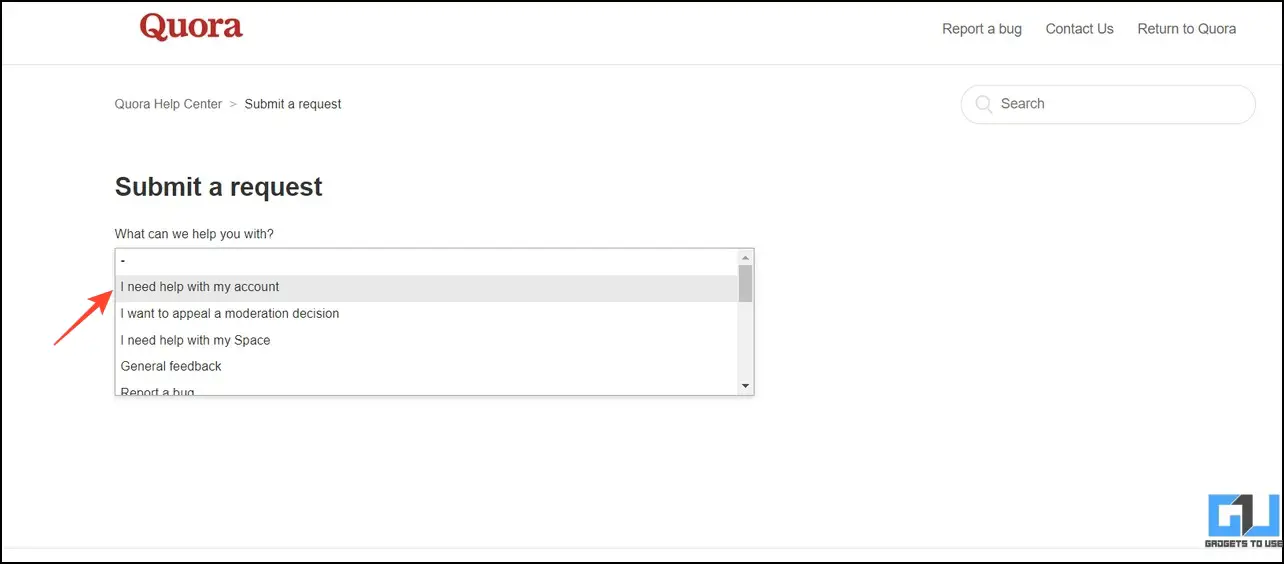 4. Finally, provide all the necessary details, asking the support team to remove the ChatGPT/Sage/Poe bot from your account.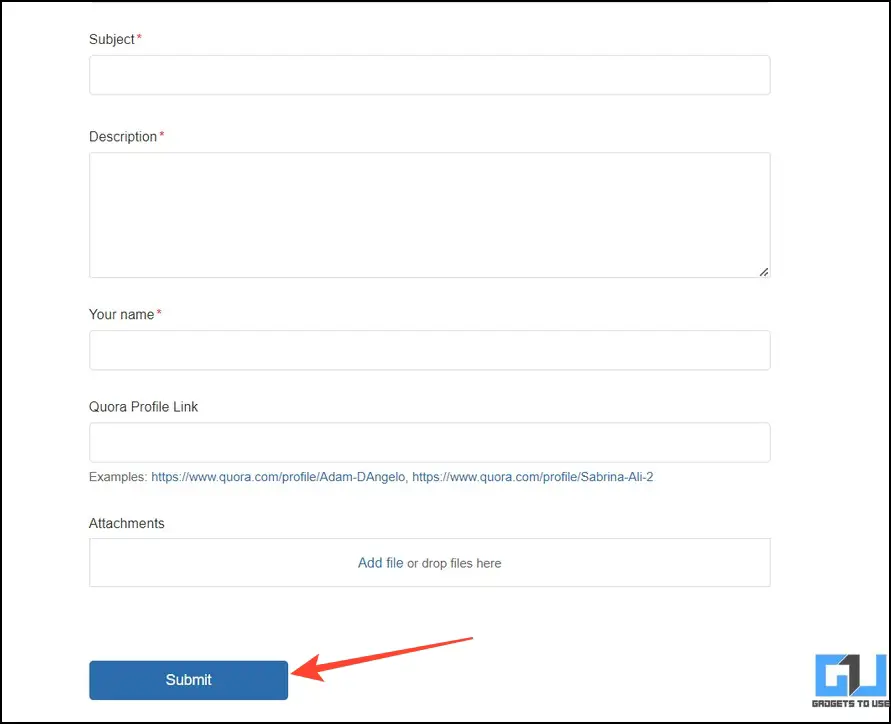 FAQs
Q. Can You Disable the Chatgpt/Sage Bot Permanently on Quora?
Yes, you can set up a webpage filter in the Brave browser to block elements encapsulating the AI chatbot. For more details, check the first method in this explainer.
Q. How to Hide the ChatGPT Bot Section in Quora?
You can inspect a Quora webpage manually to hide the ChatGPT bot or set up a permanent filter to eliminate it. Also, don't forget to opt out of Quora's language model training to receive fewer AI bots in your search results.
Wrapping Up
We hope you've learned to disable the annoying ChatGPT bot on Quora using the above-listed methods. If you found it useful, forward this read to your friends and subscribe to GadgetsToUse for more informative explainers. Also, don't forget to check the below links for trending ChatGPT articles.
You might be interested in:
You can also follow us for instant tech news at Google News or for tips and tricks, smartphones & gadgets reviews, join GadgetsToUse Telegram Group, or for the latest review videos subscribe GadgetsToUse Youtube Channel.