Have you experienced a sudden internet speed drop when streaming videos or surfing on your Android smartphone? This could be because some apps use the internet in the background, draining your data and throttling internet speed while running intensive apps like online multiplayer games or streaming media. The only solution to this problem is to check the real-time data usage of apps actively running in the background.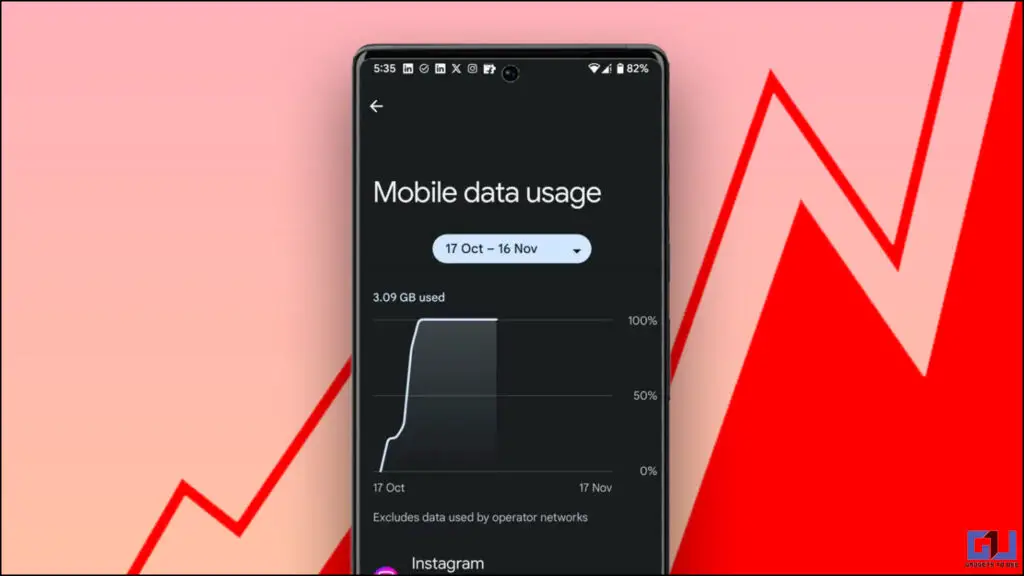 How to Check Realtime Background App Data Usage on Android?
You can check which app is using your internet in the background. Apart from this, we have mentioned an app that shows you the real-time internet usage of all the apps on your smartphone.
Method 1 – Manually Check Which App Is Using Mobile Data in the Background
If you don't want to use a third-party app on your Android smartphone due to privacy concerns, try this trick to determine which app uses more data. Some features may appear different on your smartphones based on the OS your phone is running.
Samsung
1. Open Settings and go to Connections > Data Usage.
2. Under Data Usage, tap on Mobile Data Usage.
3. Here, you will see the summary of the data consumption for the last month.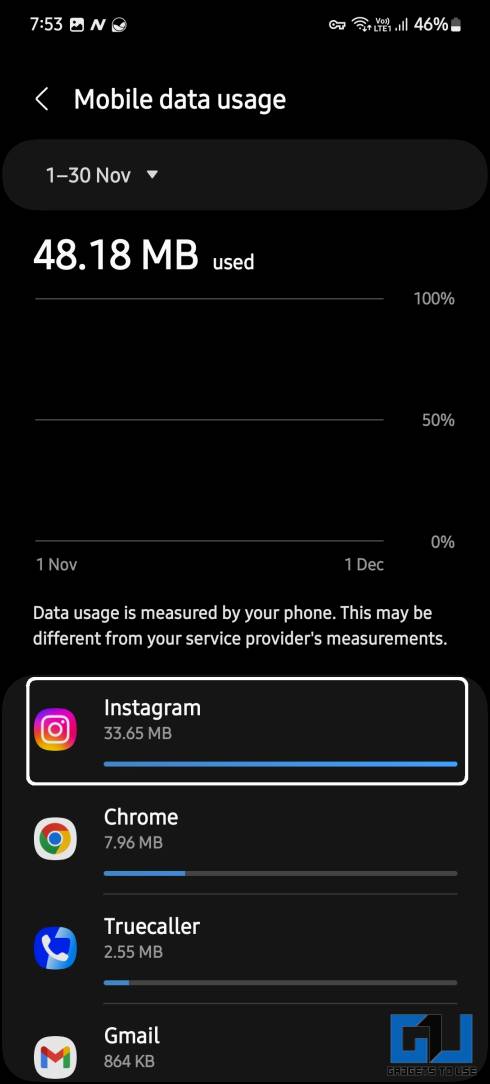 4. Tap on one of the apps to open it and see the total data consumed by that app while in the background.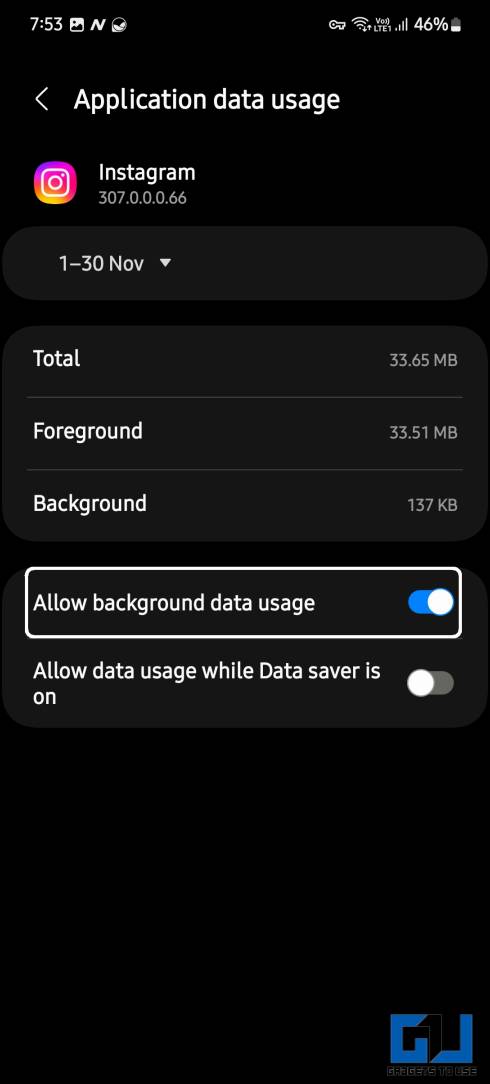 5. Additionally, you can disable the Allow background data usage toggle to stop that app from using mobile data while running in the background.
Other Android Smartphones
The same can be done on non-Samsung smartphones as well; only the setting is available at a different location than Samsung.
1. Navigate to Settings > Network and Internet.
2. Under Network and Internet, go to SIMs and tap on App data usage.
Here, you will find the list of apps using most data. You can then tap on the app to see how much data it consumed in the background. Even a restriction can be applied on Background data usage by disabling the background data toggle.
This way, you can check and manage which app uses the most data in the background and even disable the background data usage. This trick is not the most accurate as it may not show the data usage of selected system apps. For that, you will require some third-party apps.
Method 2 – Use Third-Party Apps to Manage Background Data Usage in Real Time
You can check which app uses data in the background using several third-party apps in real time. This makes it easy to identify and kill such data-hungry apps and continue with what you are doing without internet hiccups. One such third-party app to check real-time data usage is GlassWire.
GlassWire
The GlassWire app lets you manage all the data on your smartphone. It aggregates all the internet activities on your smartphone, including the Wi-Fi and mobile data, so you can see which app is using the data in the background. It also shows a live widget in the notification area depicting real-time internet usage.
The app required a few permissions to run, including data access and battery restriction access. This app also allows you to restrict internet access to that app completely, and the app won't be able to use the internet when running in the background. There's also a widget that you can add to the home screen to check how much data is being used in real-time.
FAQs
Q. How to Know Which App Is Using the Internet in the Background?
The native Android settings allow you to see which app is using how much data while running in the background. This feature varies according to the UI. The step-by-step guide is available above in this article.
Q. How to Check Real-Time Data Usage of Apps in Android?
The modern Android version does not let any app access real-time data usage, so it is nearly impossible now. However, certain third-party apps can bypass this restriction and access the real-time data usage of all the apps on Android. It creates a local VPN to learn which app uses the internet in real-time. Check the method two above to learn more about those apps.
Wrapping Up
With the above two methods, you can easily monitor your smartphone's app data usage in real time. Restricting the background data to any app is also possible through these third-party apps. Some proprietary OS from different OEMs also come with useful features to monitor the data in real-time. Stay tuned to GadgetsToUse for more such reads.
You might be interested in the following:
You can also follow us for instant tech news at Google News or for tips and tricks, smartphones & gadgets reviews, join GadgetsToUse Telegram Group or for the latest review videos subscribe GadgetsToUse YouTube Channel.