Micromax Canvas A116 HD has been the best selling smartphone edition till now released by Micromax, there was a huge demand when this device was launched and users have been waiting for more than 30 days to get this device in their hands the only reason was the on-paper specifications which were outstanding when it was launched at the price of just 14,000 INR but then they were not able to meet the demand appropriately and they kept on releasing new products in the market.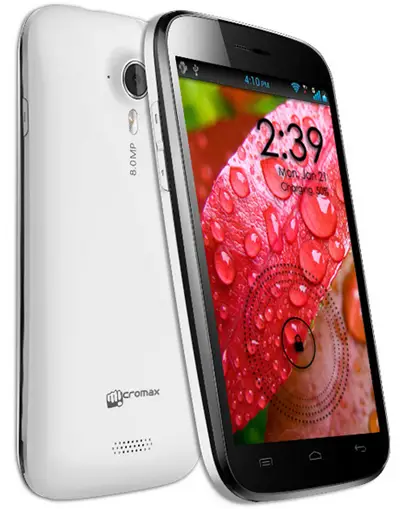 To deviate this demand from Canvas A116 HD to their other devices, Micromax hiked the price of this product to 16,000 INR and then a new smartphone entered the market with exactly same specs but at the price of 12,000 INR by Zen which was named as Zen Ultrafone 701HD and today we will be comparing these phones and will tell you that how Ultrfone 701HD can be a better option if you are looking at the product from the aspects of money.

Processor and Battery Comparison
Micromax Canvas A116HD has the Mediatek Quad Core Processor which is clocked at 1.2 GHz and Ultrafone 701HD also has the same processor in terms of frequency but the manufacturer of the phone has not been mentioned yet. Well the performance of the phone will be the same in terms of power along with this they also have the same RAM memory which is 1GB.
Again the battery strength of both devices is also same which is 2000 mAh and so both have the same talk-time and the standby time only if they both have Android 4.2, because Micromax Canvas A116HD came along with 4.1.2 but then upgrades for the device are available now (even if Android versions are not same then the difference will not be huge).
Connectivity and Features Comparison
Well both the phones have got same connectivity features like WiFi, Bluetooth and 3G and they are not unique as they are likely to be available with every phone. The spec where Zen takes a small is the camera section where they have offered the users with 3.2 MP secondary camera rather than 2MP (which is there in Micromax Canvas A116 HD) and again along with the flash support its also offers the 360 degree view on Panorama (something really unique).
| | | |
| --- | --- | --- |
| | Micromax Canvas A116 HD | Zen Ultrafone 791 HD |
| Processor | Mediatek Dual Core Processor clocked at 1GHz | 1GHz Dual Core Processor |
| SIM support | Dual SIM | Dual SIM |
| 3G | Yes | Yes |
| Display | 5 inch 720p | 5 inch 720 IPS Display |
| RAM | 1 GB | 1 GB |
| ROM | 4 GB | 4 GB |
| Camera | 8MP and 2MP | 8MP and 3.2 MP with BIS sensor and 360 degree Panorama view |
| CPU | 1GHz | 1GHz |
| Battery | 2000mAh | 2000mAh |
Conclusion
Well both the phones give a good fight to each other you cannot choose them, where Micromax Canvas HD is available at a higher price there it also has the customer reliability in terms of under warranty services which comes under after Sale services, where as Zen is new in the smartphone market and it will take more than cheaper phones to win the trust of the users.
But then Zen Ultrafone 701 HD offer you a camera with better features and already upgraded Android 4.2 and that too at 3,00 INR cheaper price. So what it's gonna be? Put them in your comments.