LINE messenger has achieved yet another milestone by increasing its Indian user base to 10 million users. The fact that it took just 3 months to achieve this explains the demand for such messaging services amidst Indian youth.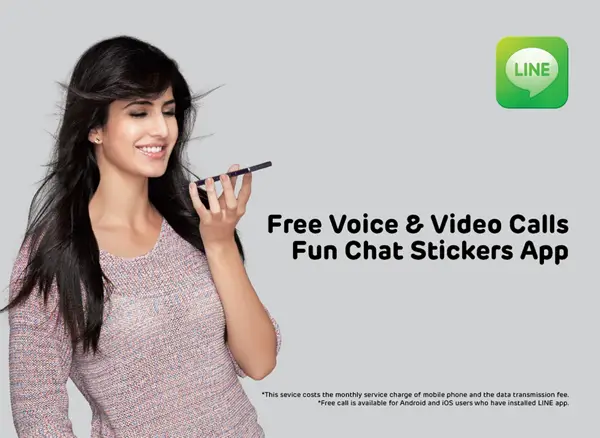 LINE messenger is a free messaging service which also provides for free Video and voice calls. Since its launch in India voice calls have witnessed 3,200 % growth. Messages have also Witnessed 700% Increase since its inception in July 2013.
LINE messenger has added another feather to its cap by roping popular Actress Katrina Kaif as its brand ambassador. This Festival season LINE will launch TV commercial campaign starting from October 11. LINE will also be releasing free India-exclusive stickers featuring photographs of Katrina Kaif.
'This Diwali is going to be special because LINE has added a host of exciting offerings for us. I now have an account especially created to interact with my fans. The stickers are adorable and I can't wait to get my hands on the new Katrina sticker' said Katrina Kaif
LINE has also partnered with Sony India, who will Pre-Install LINE messenger on upcoming phones like Xperia Z1 and Xperia C. Sony and LINE will also launch a cooperative marketing campaign.
LINE has also partnered with Sony Music Entertainment and major bollywood films, which will interact with their fan base using the messenger.
Akira Morikawa, CEO, LINE said "India has overtaken Japan to become the country with the third largest number of smartphone users. It is only natural to anticipate further growth of the smartphone market in India, and we believe that it will become a vital territory as LINE expands into the global marketplace."
LINE messenger is available for download across all Operating system platforms and aim at extending their user base to 20 million by the end of this year and eventually become the No. 1 smartphone communication app in India.