It's the generation of the smartphone holders and while you are going through this article, you could also be checking notifications on your phone showing the new messages, emails and other updates that have come in. For most smartphone users, SMS is forgone as the messaging apps have become the primary source of sending and receiving messages. All these messaging applications are not the same and you could be confused on which one is the best.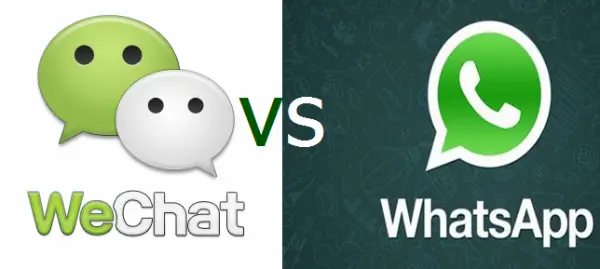 We are here to help you find out an answer by comparing the two apps – WhatsApp and WeChat that are quite popular. Let's look into the comparison in different aspects as follows.
What is WhatsApp?
WhatsApp Messenger is a cross-platform instant messaging service meant for smartphones and tablets. Besides support to text messages, the application also lets users to transfer images, audio and video messages along with their location via integrated mapping aspects.
WhatsApp is compatible with all the operating systems such as iOS, Android, Windows Phone, BlackBerry and Nokia S40, Asha and Symbian platforms. This service is free for use for the first year, after which users ought to pay a fee of $0.99 (approx. Rs 60) per year to continue using it. However, the app is a paid service even for the first year for the iOS users and fee remains the same $0.99.
What is WeChat?
WeChat is also a messaging service that serves as a platform for users to send multimedia content, text messages, location sharing voice messages and contact information exchange. Interestingly, WeChat supports users to receive shared streaming content feeds and also to install location based plug-in that enable in communicating with local and international users.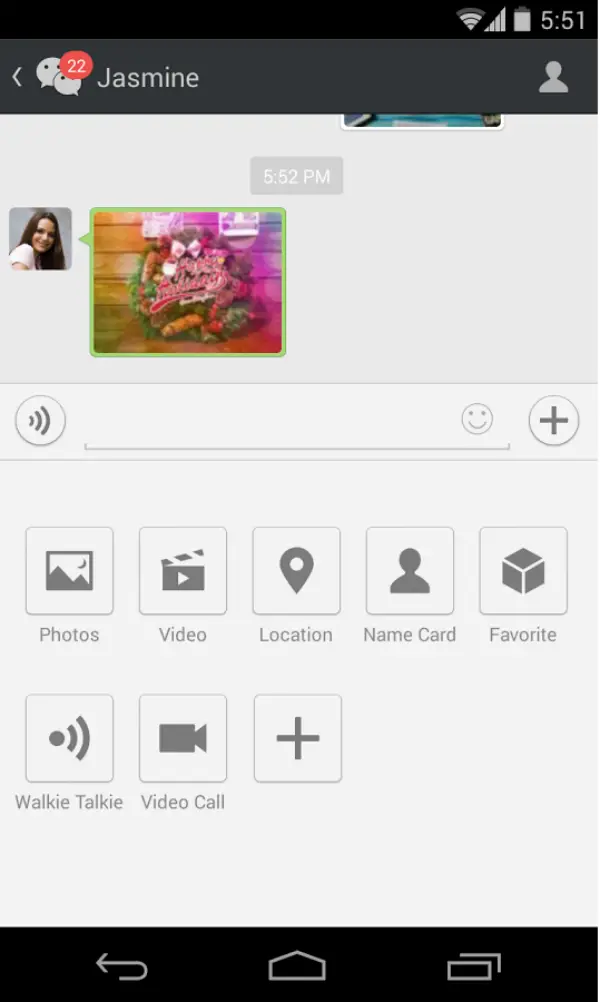 This service is free of cost for users to install and use it and it is supported on platforms such as Android, BlackBerry, Windows Phone, iOS and Nokia S40.
Features and Functionality
Here is an in-depth analysis of what communication features that each of these applications offer.
Features
WhatsApp allows users to send and receive text messages, photos, location data on Google Maps, audio and video clips and contact information as well. Users can also broadcast messages to many friends (one-to-many) and send group messages instantly.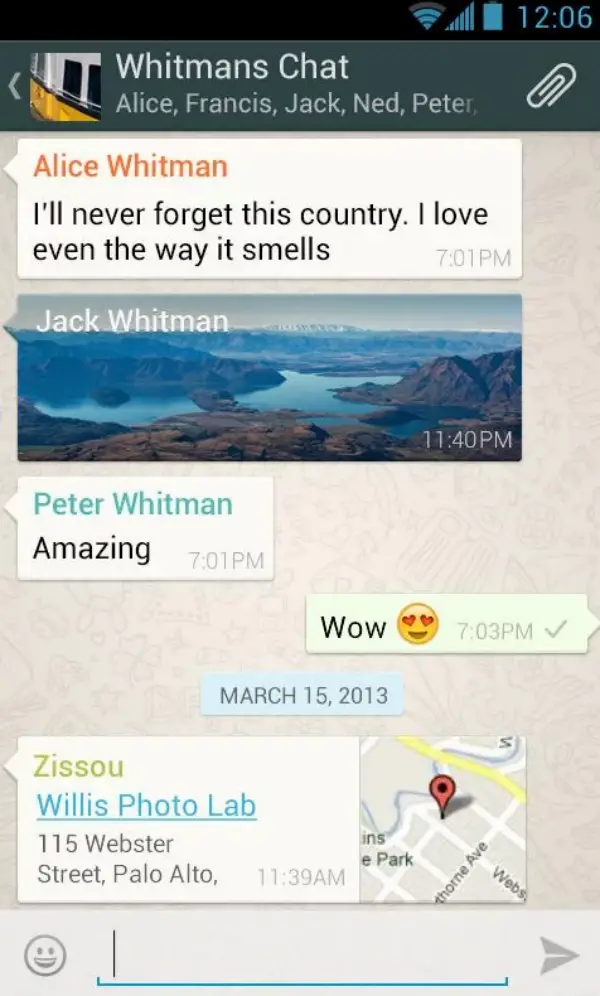 WeChat is also similar as it permits sending text, pictures, audio messages, video clips, location details and contact information. In addition, WeChat lets users to make Video Calls and Live Chat similar to walkie-talkie style. There are social add-ons such as Look Around, Shake, Drift Bottle and more in WeChat that allow users to make new friends using the app.
Privacy
Both WhatsApp and WeChat require users to register using a valid phone number to use the services. While WhatsApp will scan the device to detect those contact using the service, WeChat will notify others that the person registered on the service is available to send and receive messages. 
WeChat is secured than WhatsApp as the user will have to send a request to the concerned contact by clicking on the Add Contact button and after getting an approval to the request. But, in WhatsApp, there is no sort of protection as you can send messages to any user only if you have their number and there is nothing like contact approval. In fact, in WeChat, users who are not on the contact list cannot view the phone number of the concerned person, which is not in the case of WhatsApp.
Also, in WeChat, users who like to keep their number private, can choose to use QR Name Card or WeChat ID to mask their identity from prying eyes. However, in both the services, there is something called Block List, which allows users to block certain numbers in order to secure their whereabouts.
Compatiblity
While we have already seen the operating system compatibility, WeChat offers an additional support than its counterpart. Its none other than Desktop Compatibility, allowing users to chat with a friend right from the desktop browser and this is done by linking the device using QR Codes. For this, users will have to install a plug-in called Web Grab, which allows users to shake the webpages from the desktop browser to phone.
Likes
WhatsApp is quite popular because of its earlier release as compared to WeChat, but the opponent supports more communication features, enhanced functionality, 40 members support in group chats (WhatsApp supports only 30 members), easy backup and restore options (manual in WhatsApp) for all supported platforms. WeChat provides support to social add-ons for enhanced communication and user experience with the facility to make voice calls.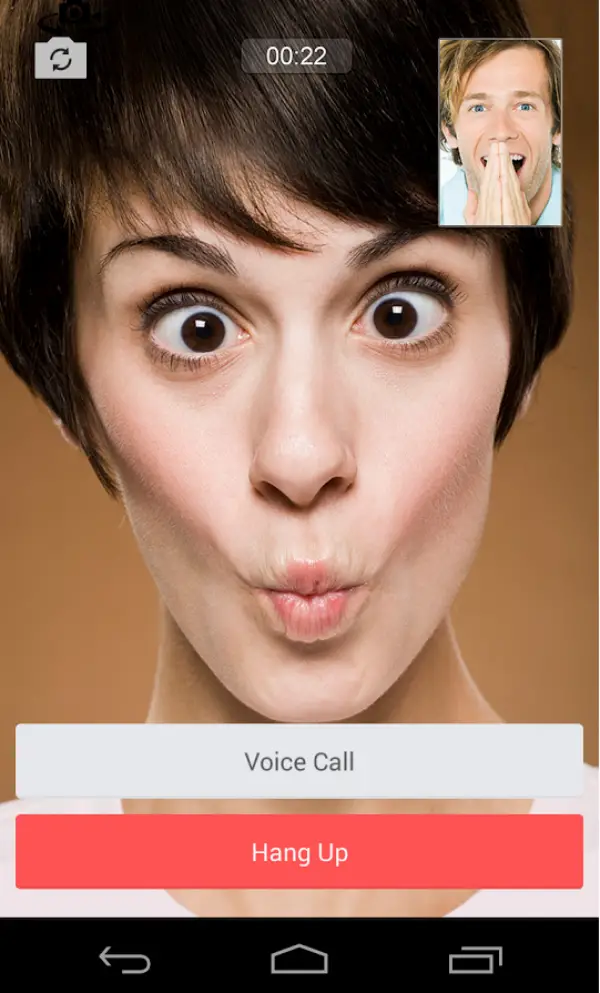 Dislikes
As mentioned above, WhatsApp requires users to backup and restore content only manually that too only for platforms such as Android, BlackBerry and Nokia. Also, the service includes a standard Emoji keyboard, while its counterpart includes custom emoticons and stickers.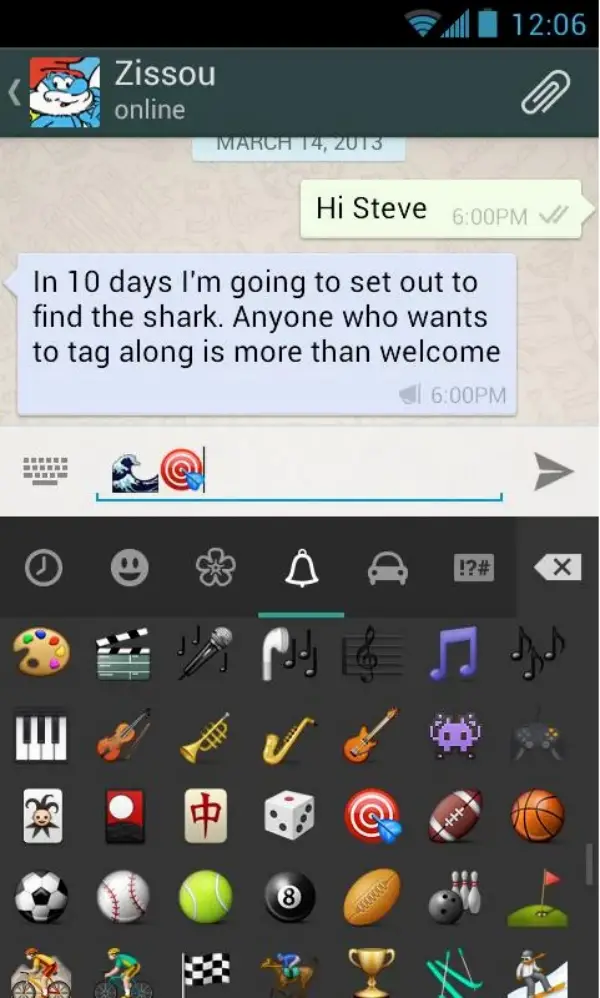 Rating
WhatsApp has 103k ratings for 4.5, while WeChat has gained 16k ratings for 4.
Conclusion
To conclude, both the applications are amazing communication services offering more features than regular SMS service. However, WeChat has many features and functionality as compared to WhatsApp, which wins only in terms of popularity as it was released earlier. It has to be noted that with the rise of other messaging applications such as Line, Viber, Hangouts and Facebook Messenger, there is a possibility that these two will have fierce competition.