Intex Technologies that has always been a manufacturer dedicated to provide services that will cater to the need of its customers as launched a range of portable 2.0 channel speakers called DJ Boss SUF. This new range of speakers carries the highlight of being priced attractively at Rs 6,000.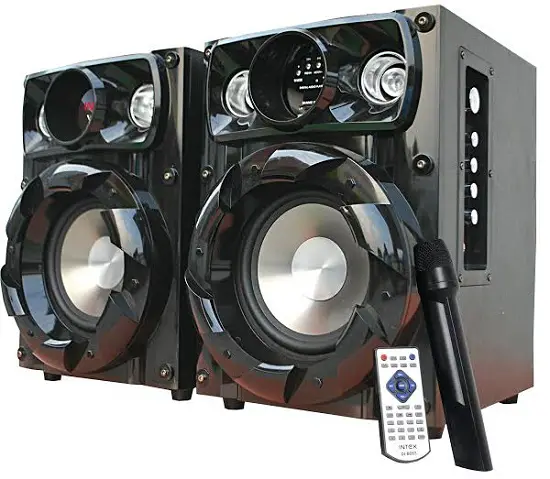 The portable channel speakers provide smooth wireless music streaming with the prime important to the quality of music. The speaker is capable of rendering a robust power output. Furthermore, the product is a compact one that makes it easy for users to carry it around wherever they go. Also, it is capable of providing a great sound quality despite its small size.
The portable DJ Boss SUF speaker boasts of a stunning elegant design that will make it a sought after product even by fashion enthusiasts. Besides providing superior quality audio, the new Intex offering also comes with DJ BOSS with several new and improved features including MP3, Cordless Mic and more. There is support for audio aux input as well to enhance the user experience.
On the whole, the Intex made portable channel speakers will enable users to get indulged into the music and enjoy a completely superior experience without shelling out too much of money.