Dictation feature has been improvised year after year. The most difficult part in this feature is to understand the accent in the same language is being spoken in various other countries. The dictation feature on Android keyboard has been really good with it and it seems that Google is now trying to integrate this feature separately in different applications. If you have used their dictation feature then you must have realized that Google translates your voice into text with the help of online Google servers and hence this feature will not work if your smartphone is offline.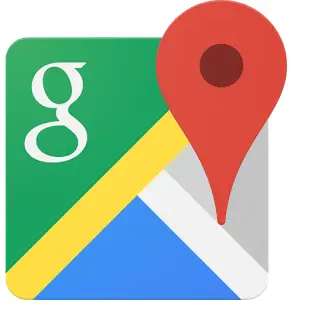 Recently Google has tried to introduce this feature in their one of the most widely used application named as 'Google Maps'. With the help of this feature, you won't have to tap and type the destination, instead you will just have to tap the 'mic' icon and then speak out the destination. It will show you the directions to that destination, thus avoiding the need of typing.
Speak out the Destination
Step-1: As you can see that there is an icon of mic on the text field where the destination name needs to be entered. Tap it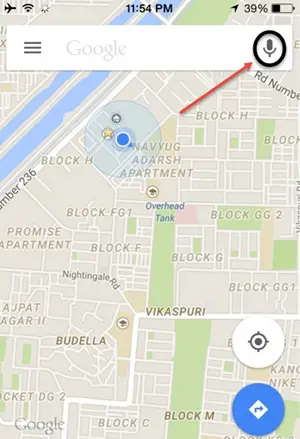 Step-2: Now just say the keywords 'Directions to' followed the name of that destination. For instance, in the screenshot mentioned below, I wanted to get the directions to PVR, Vikaspuri and hence I spoke 'Directions to PVR Vikaspuri'.
That's It!! You will see the directions after few moments. Moreover, if you wish to see those directions in full screen mode, then just tap anywhere on the map (but not on the routes).
Conclusion
This feature is really important, especially when you are driving and can move your hands in a limited gestures. Apart from this, these small comforting features keep their users attached to such applications and let us be honest there is no one even close to Google Maps to offer any kind of competition. Stay tuned to know more about such tips related to these new features introduced in the new updates.