Amazon has announced the launch of the Kindle Voyage e-reader in India via the e-commerce portal Amazon India. The Wi-Fi variant of the Kindle Voyage is priced at Rs 16,499 and the 3G variants costs Rs 20,499. This latest offering is claimed to be the best Kindle e-book reader that has been launched by Amazon as it is thinner and lighter in comparison to the Kindle Paperwhite. It is houses a slew of new features that assure an enhanced user experience.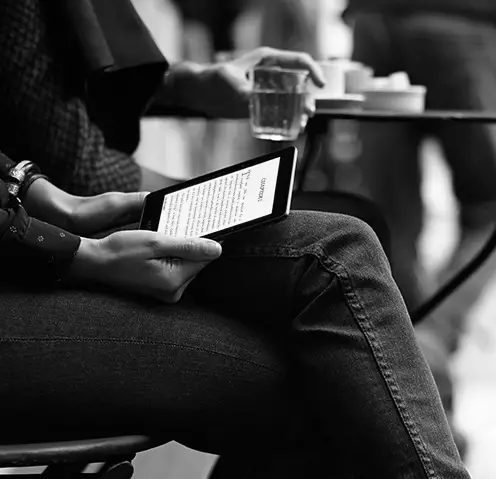 In terms of design, the Kindle Voyage features flush bezels in order to enhance the overall reading experience of the users. This makes the device better to hold and it is convenient to turn the pages and other interactive actions.
The screen on the Kindle Voyage has 300 dpi to make the text look crisp. There is better saturation in comparison to the Kindle Paperwhite. The display is coated with a micro-etched layer on it that makes the glass less reflective and renders a feeling like touching paper. The screen is front-lit and features an ambient light sensor to adjust the brightness level automatically.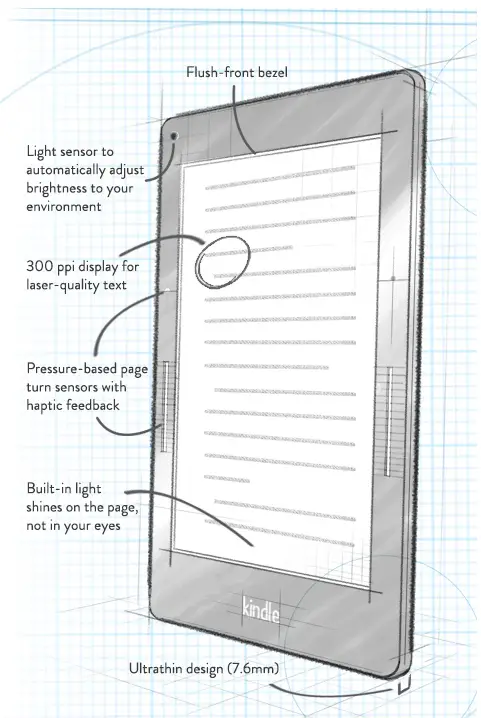 Amazon has incorporated a new convenient feature called PagePress that facilitates in going back and forth the pages without the necessity of lifting your fingers. The pages can be turned on either size of the screen by simply pressing the predefined spots on the both the sizes of the bezel. Pressing on the long line will give a vibration that will turn the page ahead. Pressing on the dot will take you to the previous page.
There are aspects such as 4 GB of internal storage, EDGE/GPRS support and a battery rendering up to 6 weeks of backup. But, the Amazon Kindle Voyage seems to be over priced for its features and specifications as it costs Rs 6,000 more than the Paperwhite. In the price conscious Indian market, it remains to be known why Amazon is trying to push its e-reader with a starting price of Rs 16,499.