While Motorola's Moto X series has been praised by Android fans, its cameras have always left something to be desired when compared to other flagship phones in the market. Now, Motorola is improving and powering the camera technology used in their phones. For the first time in Motorola features a 21MP camera in its mid-segment smartphone Moto X Play. This is a massive upgrade over anything Motorola has done in the past, it is an encouraging move by Motorola to impress its fans, and rise up in the competition.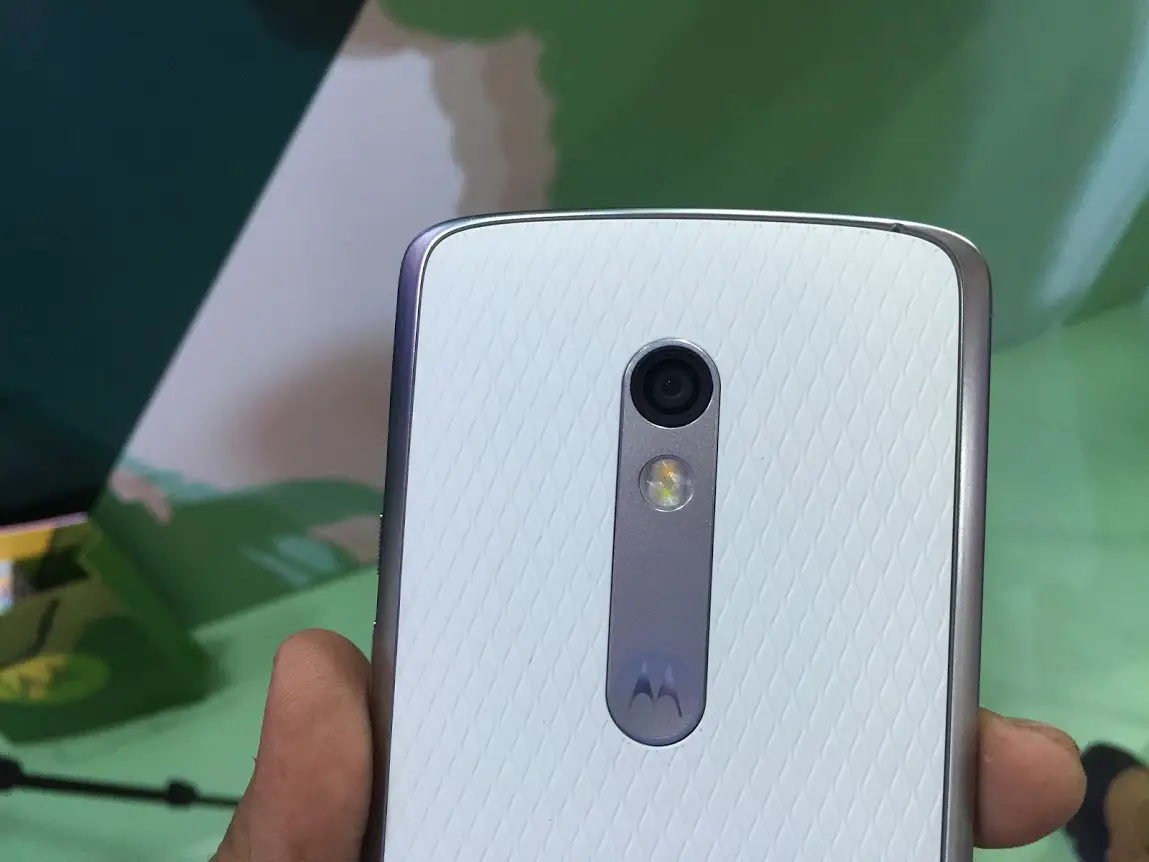 Motorola Moto X Play Camera Hardware
The Moto X Play features a 21MP rear camera (5248 x 3936 pixels)  with f /2.0 aperture. For the first time Motorola has introduced Sony's Exmor RSIMX230 sensor for the mighty 21MP camera. On paper, this sensor is impressive and supports advanced features such as phase detect autofocus (PDAF) and HDR video.
With all those Megapixels on board and 4x digital zoom, Zooming in on shots shouldn't be a problem, at least not on the 5.5 inch display. The rear camera is supported by a CCT (Colour Correlated Temperature) dual-LED flash. On the front there is an 5MP selfie snapper which produced decent results.
Camera Software
The camera software is very fast and responsive. The UI is very simple and the viewfinder stretches over the screen which gives you a good view of your object. The screen is free from excessive icons and toggle buttons which reduce the mess while using the camera.
Many shooting modes are loaded with the camera software, these modes include Burst mode, Night mode, Auto HDR and Panorama modes to help with the picture taking. Other features would include the 1080p HD video (30 fps ) capabilities along with Slow motion video, Video Stabilization, 4X digital zoom.
Camera Samples
Enough of words to define the camera, now have a look at the pictures clicked indoor with Moto X Play this might give you an idea.
Camera Performance
With the new camera featured in the Moto X Play, Motorola has shot the right target and the new camera works impressive if compared to the camera found in earlier Motorola models. While testing the camera we could see the amount of effort Motorola has tried to put into the device's camera.  The autofocus works well, the camera is quick but if the camera is not properly stable you'll get a blurred image.
The 5MP front camera is not too good in handling light, but does good in terms of clearity, colour and details. The camera will give great results in natural light.
The details and colors are all good, and the camera is a huge improvement over previous Gen Moto X flagships, but again, this is however our initial shootout, and we would like to test it more in different settings in the camera app before we give our final verdict.
[table id=93 /]