SanDisk Corporation, one of the leading manufacturer of flash memory storage devices and software launched a new, tonned down version of its iXpand Flash Drive for iOS devices. The company also announced new Connect Wireless Stick which is now available in 200GB capacity and Extreme PRO microSDXC UHS-II card. Not only this, Sandisk also unveiled new Ultra USB Type-C Flash Drive. Let us take a look at the key specification of all the devices.
iXpand Flash Drive easily backs up photos and videos from your iPhone or iPad. Compared to the earlier design the new iXpand Flash drive is very handy, the body is only as wide as a standard USB plug. A comparison of the two designs is shown below.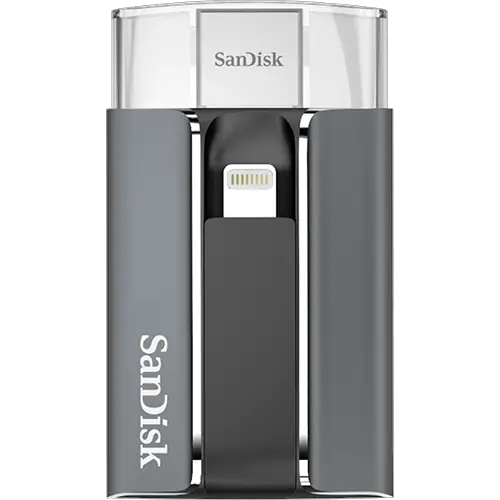 New iXpand will also come in four variants like its predecessor i.e 16 GB, 32 GB, 64 GB and 128 GB. It is compatible with Windows Vista, Windows 7, Windows 8, Windows 10, Chrome OS, Mac OS X v10.8 and higher. Supported video formats are wmv, avi, mkv, mp4, and mov. The price for the iXpand Flash drive is fixed at Rs. 3,990 for 16GB and goes up to Rs. 9,990 for 128GB.
New 200 GB Connect Wireless Stick is also announced, it is a flash drive that works with both your computer and your mobile devices. With this you can wirelessly access your media or transfer large files, stream HD videos and music, and save and share photos and videos to and from your mobile device. It costs Rs. 9,990 and will be available exclusively through Amazon in India.
The new Extreme PRO microSDXC UHS-II card will have Capacity of 128 GB,Read Speed up to 275MB/s, Write Speed up to 100MB/s and Video Speed Class 10 (C10) and UHS Speed Class 3 (U3). The 64GB version costs Rs. 9,990 while the 128GB version costs Rs. 18,990.
And lastly, The SanDisk Ultra Dual USB Drive 3.0 offers a standard USB 3.0 connector on one end and a Micro-USB connector at the other. The 128 GB device costs Rs. 3,390.