Most of us are comparing the newly launched Meizu m3 Note with Xiaomi's mid ranger Redmi Note 3 since Meizu has launched the handset in India. These comparisons were expected soon after the news about Meizu m3 Note launch in India was flowing around the web. The reason why everyone is talking about the two is the similar price point with top-notch features that are found in both, the Redmi Note 3 and Meizu m3 Note.
Since everyone is making their points about the smartphones, here is what we feel after putting the two against each other.
Specifications Comparison
| Key Specs | Meizu m3 Note | Redmi Note 3 |
| --- | --- | --- |
| Display | 5.5 inches IPS LCD | 5.5 inches IPS LCD |
| Screen Resolution | FHD (1920 x 1080) | FHD (1920 x 1080) |
| Operating System | Android Lollipop 5.1 | Android Lollipop 5.1 |
| Processor | 1.8 GHz octa-core | 1.8 GHz Hexa-core |
| Chipset | MediaTek Helio P10 | Snapdragon 650 |
| Memory | 3 GB | 2 GB / 3 GB RAM |
| Inbuilt Storage | 32 GB | 16 GB/ 32 GB |
| Storage Upgrade | Yes, up to 128 GB | Yes, up to 128 GB |
| Primary Camera | 13 MP with LED | 16 MP with dual-LED flash |
| Secondary Camera | 5 MP | 5 MP |
| Battery | 4100 mAh | 4050 mAh |
| Fingerprint Sensor | Yes | Yes |
| NFC | No | No |
| 4G ready | Yes | Yes |
| SIM card type | Dual SIM | Dual SIM |
| Waterproof | No | No |
| Weight | 163 gms | 164 gms |
| Price | INR 9,999 | INR 9,999 / INR 11,999 |
Design & Build
Both the Redmi Note 3 and the Meizu m3 Note feature a full metal build, but do not resemble to each other in any way. In terms of build quality both the phones are solid and have a tough shell but Meizu m3 Note makes a much better impression when you look at it first.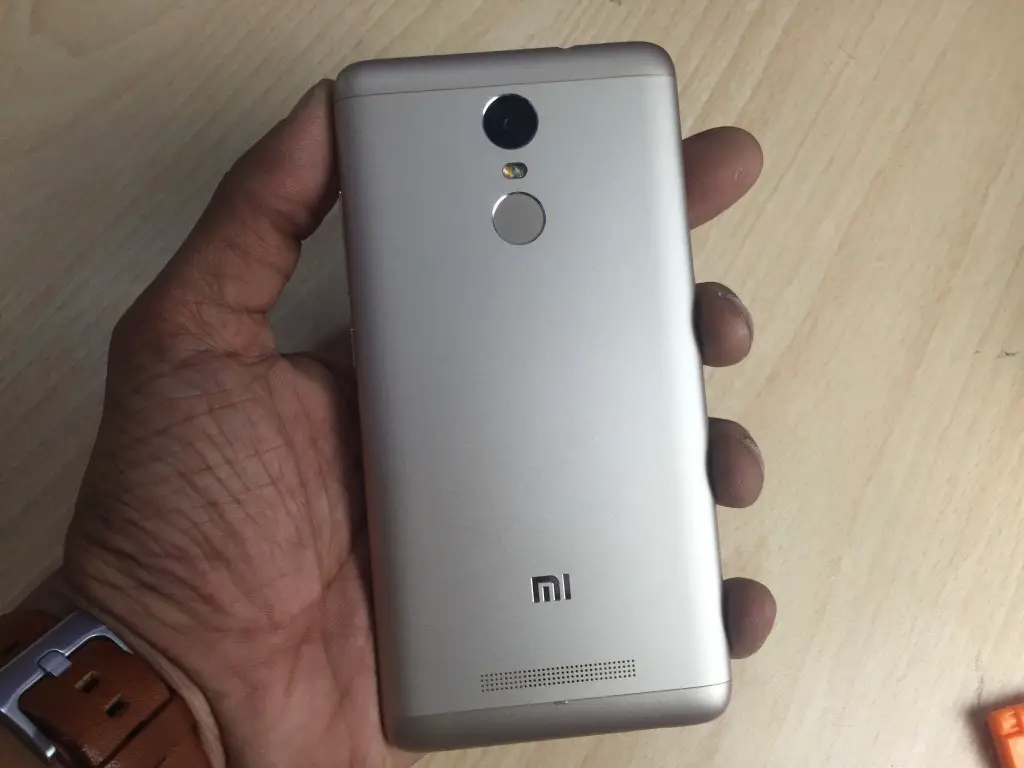 The sides of the m3 Note are much softer and the front has 2.5D curved glass, due to which the m3 Note gets an upper hand when it comes to feel. In terms of one handed usage, none of them is easy to use with one hand but offer a one handed mode.
Redmi Note 3 measures 150 x 76 x 8.69 mm and Meizu m3 Note measures 153.6 x 75.5 x 8.3 mm, which means both the phones have almost same dimensions with minor ups and downs. Meizu m3 Note weighs 163 grams whereas Redmi Note 3 weighs 164 grams, which is almost the same.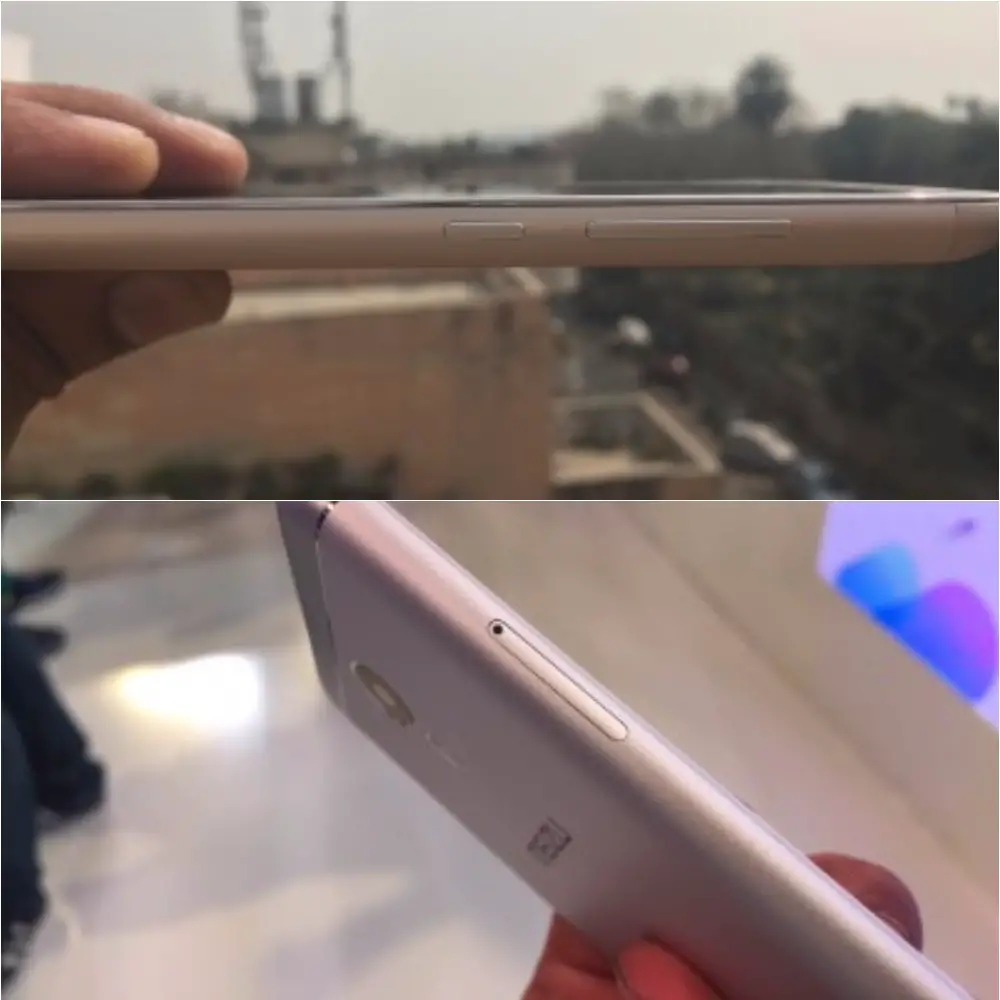 Both the smartphones feel sturdy, look stylish, and have a premium feel, but the Meizu m3 note has a different design compared to existing handsets and that provides it with a cushion when it comes to looks.
Display
The Meizu m3 Note has a 5.5-inch full HD IPS LCD display, and the same can be found on Redmi Note 3 as well. The display on the Redmi Note 3 and the one on the Meizu m3 Note is almost the same in terms of color reproduction. Both have a pixel density of 401 ppi which makes them look sharp. Colours look punchy on both the panels but the brightness was a little higher on Redmi Note 3.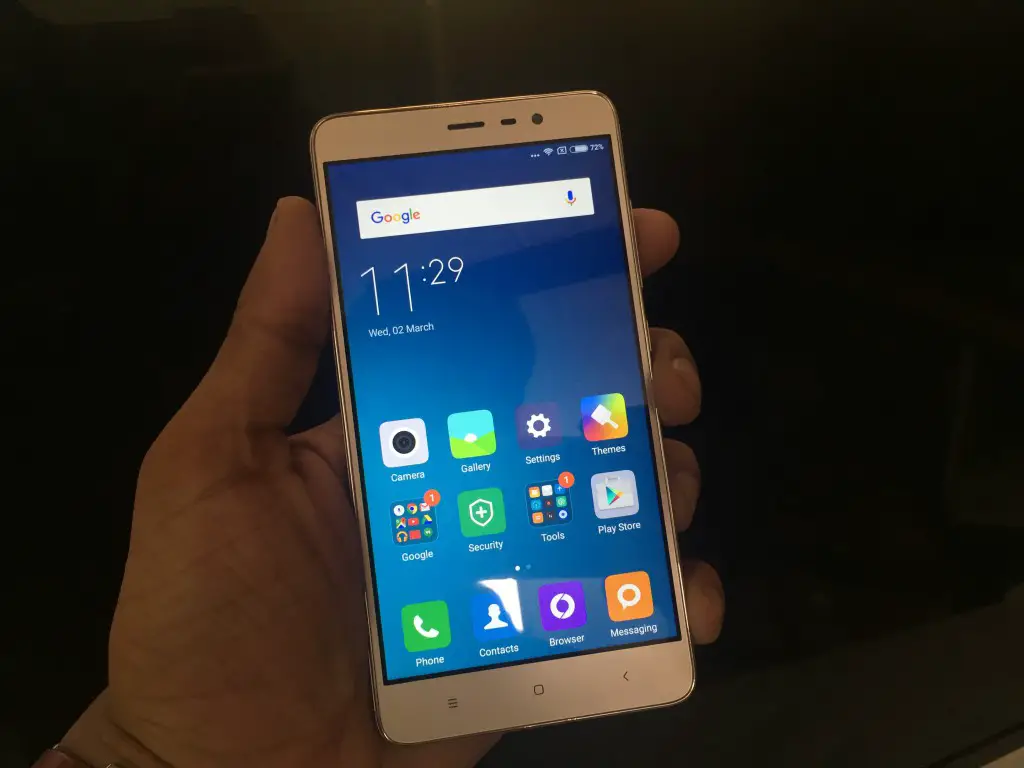 Outdoor visibility on both the phones is just about average but the one on Meizu m3 note is a bit more reflective. May be the 2.5D curved glass is the reason. Xiaomi has not confirmed any display glass protection on its panel but the m3 Note comes with Dinorex T2X-1 scratch and shock resistant glass.
Camera
The camera on the Redmi Note 3 has a 16 MP primary camera with dual LED flash, whereas the one on the Meizu m3 Note is a 13 MP with a single LED flash. The extra resolution definitely adds a plus point to the Redmi Note 3. The front camera on both these smartphones is 5 MP, but the one of the Meizu m3 Note has an aperture of f/2.2, and the one on the Redmi Note 3 has an aperture of f/2.0. Anyone would expect better pictures from the Redmi Note 3 if you look at the specs on paper, but the results made it clear that Meizu m3 Note falls short at some point.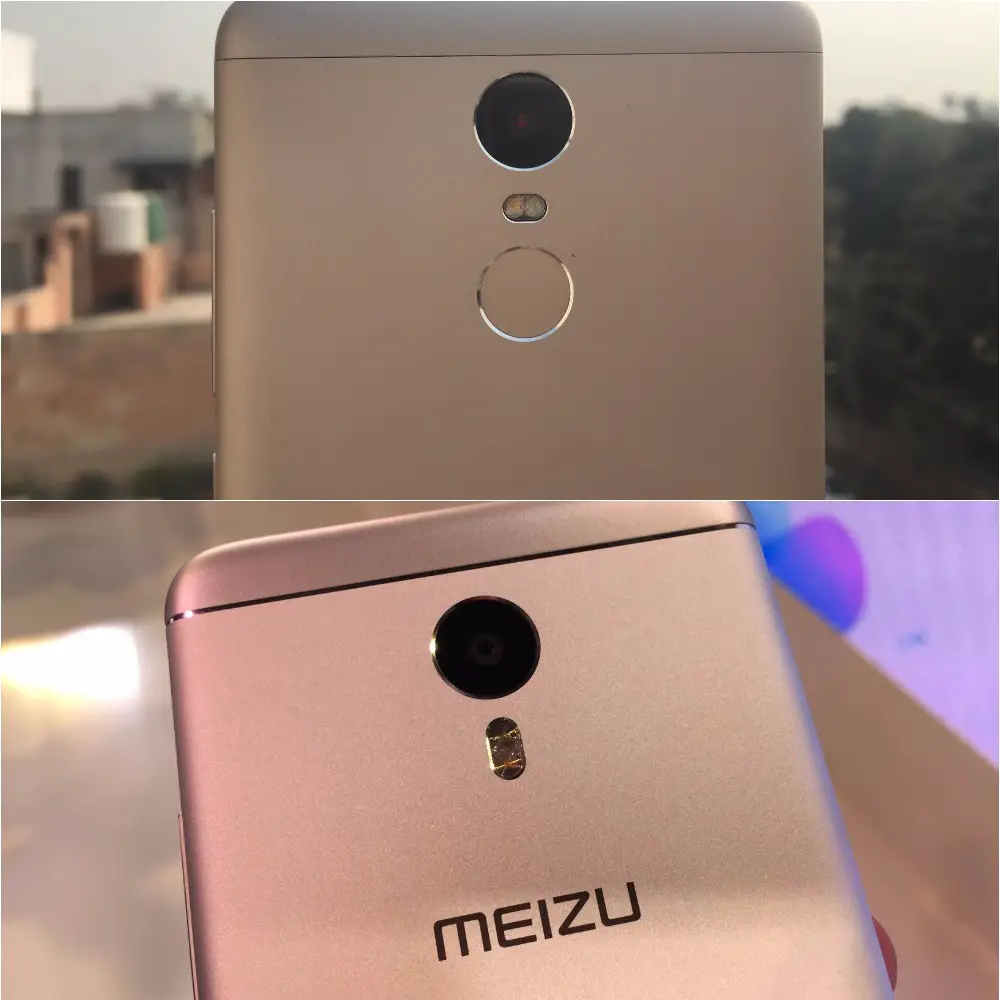 The front camera picture quality was close but the samples from the rear camera showed visible difference in the pictures. Redmi Note 3 surely had an upper hand over the Meizu m3 Note in the camera department.
Performance and Storage
The Redmi Note 3 is comes with an 1.8 GHz hexa-core Snapdragon 650 processor, with either 2GB of RAM or 3GB of RAM, whereas the Meizu m3 Note is powered by an 1.8 GHz octa-core MediaTek Helio P10, coupled with 3GB of RAM.
On the storage front, the Redmi Note 3 comes with either 16GB or 32GB with different RAM options, whereas the Meizu m3 Note comes with 32 GB of internal storage only. The better part is that both smartphones have support for microSD cards up to 128 GB. Both the smartphones have a hybrid SIM slot which can be used as a micro SD card slot.
The only difference is in the processor and number of cores, where the Meizu m3 Note has an advantage of having eight cores which is considered to be good for multitasking. Redmi Note 3 has six cores which are good enough for power-packed performance but m3 Note is better on paper.
Battery
In terms of the battery, both the smartphones possess huge batteries. Redmi Note 3 comes with a 4050 mAh battery and the Meizu m3 has a 4100 mAh battery. A difference of 50 mAh cannot be said as a huge difference, but processor plays a huge role in deciding how long the juice lasts. Usually Snapdragon 650 is good at delivering long battery backup. We cannot compare the battery backup on both the phones as we could not test the Meizu m3 Note's battery during the initial tests.
Extra Features
Other than all these aspects, one more notable difference is with the fingerprint sensor. The Redmi Note 3 has a fingerprint reader under the rear camera but Meizu m3 Note comes with the fingerprint sensor built in the home button. Both the fingerprint sensors are snappy and accurate.
Redmi Note 3 offers FM/Radio feature but it's missing in the Meizu m3 Note. Moreover, the Redmi Note 3 has an IR blaster, which can be used to control all your home appliances with your phone. Unfortunately, the Meizu m3 Note lacks this feature.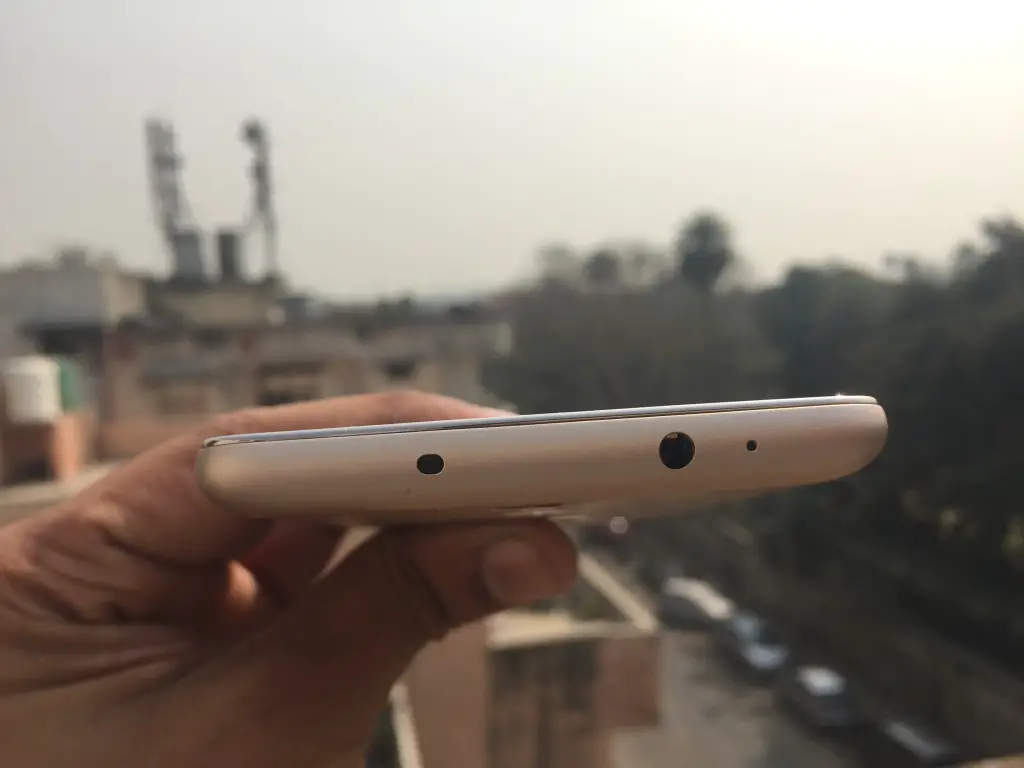 Verdict
Overall, both the smartphones are great, considering what price they came for. It's totally on you to choose between the two depending on which UI suits you better and which brand can you trust more. Other than personal choice, I would say that the Redmi Note 3 has a better camera and has a few extra features including IR blaster, FM Radio. Considering the looks and performance, both the smartphones perform almost the same but I personally feel that the Meizu m3 Note looks better.
We cannot ignore that the Redmi Note 3 costs INR 11,998 but the Meizu m3 Note comes at a much cheaper price which is INR 9,999 only. A difference of Rs. 2000 is something that matters to most of Indian consumers and will act as a major deciding factor.