Ringing Bells, the company behind the world's cheapest android smartphone, Freedom 251 has announced that it will begin delivering the device from June 28. Freedom 251 was priced at just Rs. 251 and garnered a lot of attention.
"We will start shipment of Freedom 251 from June 28 to customers who paid for it earlier on COD basis", said Mohit Goel, Director, Ringing Bells.
The Freedom 251 Controversy
Ringing Bells surprised everyone by pricing their device at an unbelievable price. Everyone wanted to get the device for themselves and this resulted in the website crashing and it remained down for quite some time. The company had claimed that 30,000 users successfully booked the device despite the website crashing. It also said that over 7 crore people registered for it.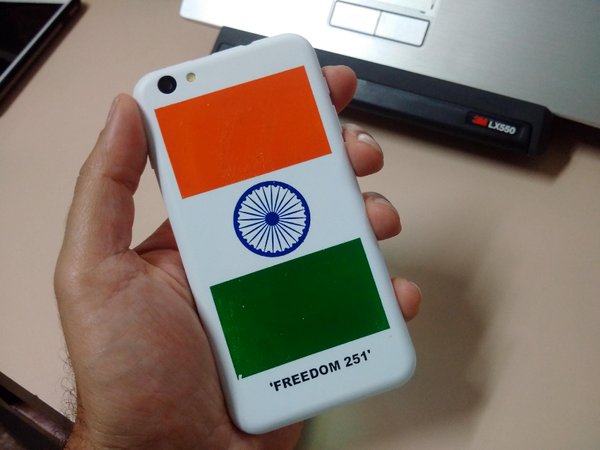 However, Ringing Bells had to withdraw their product and refund the payments to the customers as a lot of people doubted how the company could sell a 3G enabled smartphone for just Rs. 251. This resulted in a lot of scrutiny from governmental agencies and Telecom minister, Ravi Shankar Prasad had asked the Department of Electronics and IT to investigate this matter.
During the launch, Ringing Bells had distributed prototype devices which had logos of Adcom, another mobile manufacturing company. The company tried to hide the logo but was not able to do a good job at it. Adcom had threatened to file a case against Ringing Bells for trying to use its devices in such a way.
The President of Ringing Bells, Ashok Chaddha had said that the actual price of the device was Rs. 2,500 and that the company has a foolproof plan to recover money from users by various measures such as economies of scale, minimizing duties, innovative marketing, making the device in India and further reducing the costs by selling it online only.
Everyone had lost hope about getting their devices but now the company has said that it will deliver the devices to those who ordered it on COD basis. We can only wait and watch if the company fulfills this promise.