We can still recall the joy on our faces when we had written about Nvidia Tegra 3 (40nm Chipset). It was introduced as one of the most powerful chipsets for fluent gaming experience which could take care of Quad-Core Processor.
Well, all we can say that it was 2012 and now in 2016 working along the lines of Moore's law, Honor has worked upon improving the chipset by narrowing down the fabrication process node to just 16nm.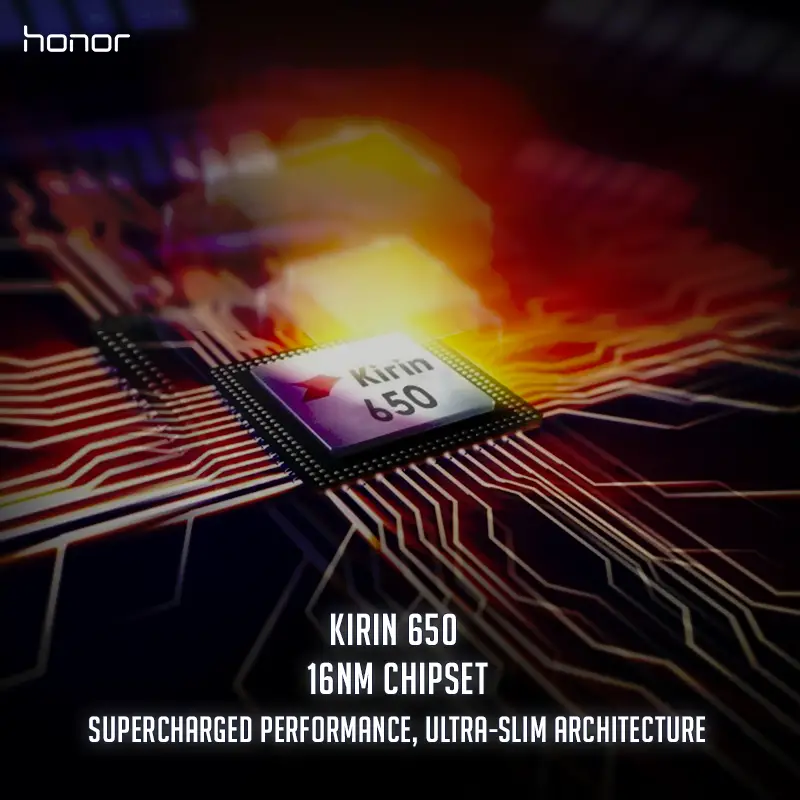 It may seem unrealistic to you but the kind of enhancements that it brought along are just fabulous.
Existing Market of Chipsets
We have seen that Apple and Huawei have already housed 16nm Chipset in their Apple A9 and Kirin 950. Both of them are considered to be really powerful.
When it comes to Samsung and Qualcomm, they have Exynos 7 Octa 7870 and Snapdragon 820 with them at 14nm process technology. However all these chipsets mentioned till now will be seen in flagship devices only.
Coming on to the mid-range smartphones where Mediatek and Qualcomm Snapdragon 650/652 have used 28nm process technology for their chipsets.
Big.LITTLE architecture is expected to cause more disruption in this segment by coming up with more economical and powerful chipset. Something similar to Helios P20 by MediaTek.
As far Indian Market is concerned, where major smartphone sales occur from the mid-range price segment, it seems that Mediatek and Qualcomm will have to fight for the final piece. This become more interesting when we will see a rise in 4G smartphones coming ahead.
Huawei Honor coming out with a new 16nm Chipset
Huawei already had Kirin 950 based on FinFET technology, however they have worked upon improving it to something known as FinFET Plus technology and it will be featured in the new smartphone which will be launched recently.
This new chipset claims to have reduced power consumption and improved performance as compared to other 16nm competing chipsets out there in the market.
As per the exact data revealed by TSMC, 16nm FinFET Plus process technology will be
65% faster and 70% less power consuming than 28nm chipsets.
40% faster and 60% less power consumer than 20nm chipsets.
As claimed by Huawei, Honor may come up with a flagship device to house this powerful kirin SoC based on 16nm FinFET Plus Technology.
This is a sponsored post!