Lenovo announced the latest G-series devices in India few days back. There were two devices that were announced and they were Moto G4 and Moto G4 Plus. The G-series from Motorola has always been about the optimum performance, clean experience and competitive prices. Apparently they both are quite similar but they come with few differences as well. There are more similarities than the differences between the two devices, but let's have a look over the differences here.
Camera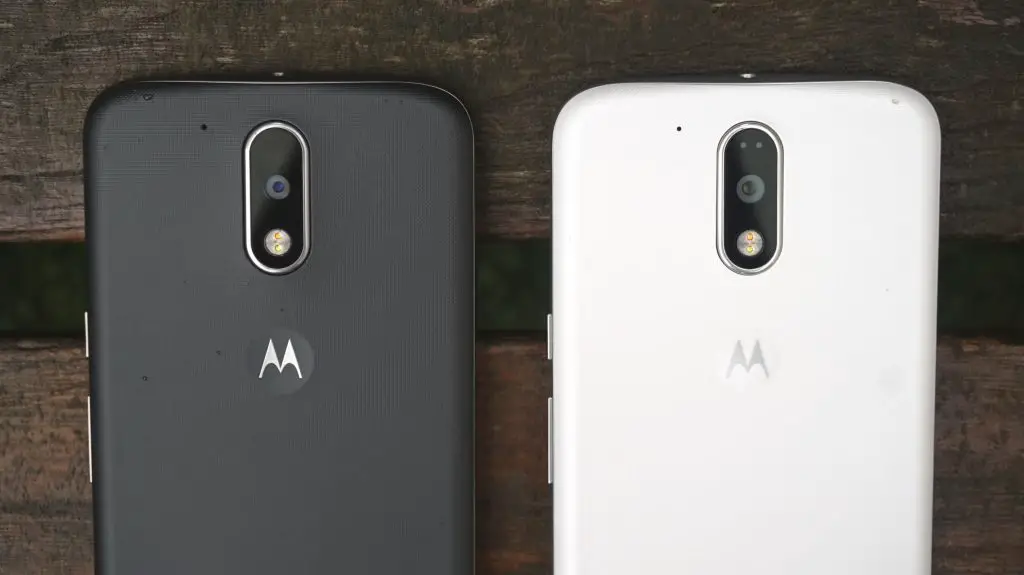 The Moto G4 Plus comes with a 16MP PDAF and Laser-assisted autofocus camera whereas Moto G4 features a lower resolution, 13MP rear camera and lacks PDAF and Laser autofocus. As a result, the camera on the G4 takes a little longer to focus when compared with the G4 Plus camera. Well the difference doesn't look much on the paper but the real life performance is indeed differenet. The Moto G4 camera is not as good as the one in the Moto G4 Plus and that observation is based on the images clicked. Moto G4 Plus takes quite detailed shots and there's more contrast as well compared to Moto G4. It also produces more crisper photos in the indoors than Moto G4 camera.
Fingerprint Sensor
The Moto G4 Plus has got a front-mounted fingerprint scanner but Moto G4 skips this sensor. There is a square home button like design on the front-bottom which is nothing more than a finger-print scanner. Though Moto G4 has no such button. The fingerprint scanner found on Moto G4 Plus is quite fast and accurate. But to be honest, despite the same size, same contours, same build quality, same curves and the same dimensions, the Moto G4 looks better than the Moto G4 Plus because it doesn't have that odd looking fingerprint scanner in the front.
Processor, RAM and storage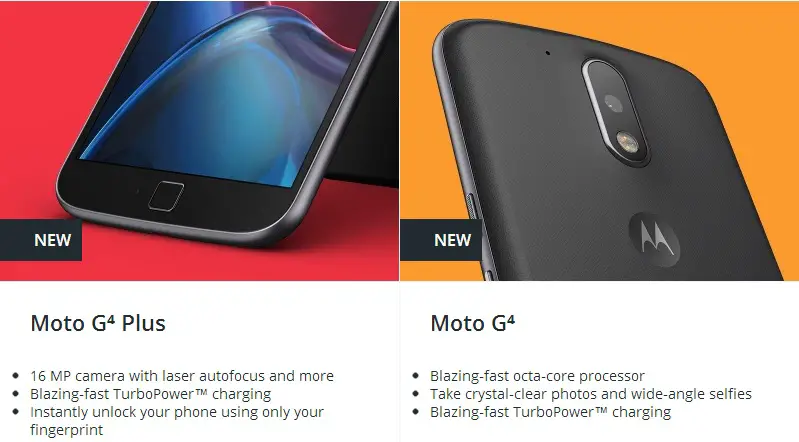 Both, Moto G and Moto G Plus runs on an octa-core 1.5GHz Qualcomm Snapdragon 617 chipset coupled with a 2GB of RAM and 16GB of internal memory. Though there is an another version of Moto G4 Plus, which comes with a 3GB of RAM, a 32GB of internal storage and a higher price tag. All the versions have expandable storage upto 128GB. However they perform all same when it comes to day to day usage and even performed almost same in the benchmark tests. The performance of both the phones is smooth, lag-free irrespective of what you are doing. Even the games runs quite smooth on each Moto devices.
Pricing
They aren't much different when it comes to pricing. They all are priced fairly decent. The Moto G4 is priced at INR 12,499, Moto G4 Plus 16GB variant priced at INR 13,499 and the Moto G4 Plus 32GB variant priced at INR 14,999. However we feel that the higher version of Moto G4 Plus is priced slightly on the higher side else rest two devices are priced fairly good.
Final Verdict
Even though there are more similarities than differences between the devices, we feel that the Moto G4 Plus 16GB variant is kind of better choice here. Just for the 1000 bucks more you get a better camera, a fingerprint sensor and a better device. However we feel that the Moto G4 Plus 32GB price doesn't do the justice here. The competition is also very tough here in this price segment. Xiaomi Redmi Note 3 and LeEco Le 2 offers some better hardware and metal build at more affordable price tag. So it will be interesting to see that how these phone performs in the market.