We are witnessing a generation where technology is on its edge of evolution at a speedy pace. Processors are one of the most important upgrade that is in demand by the OEMs. Some of the known names who contribute in the advancement are Qualcomm, Huawei, MediaTek and Samsung is also in the race with its Exynos chipset. With the expansion of this technology, manufacturers are putting more efforts to push out better processors which are economical and more efficient.
Processor Details
[table id=582 /]
One of the latest processor that has joined the race is Huawei's Kirin 650, and it is gaining popularity at a good pace. Huawei launched its Kirin 650 with its Honor 5C and it is now the first mid-range chipset to come with 16nm architecture. You can read the benefits of 16nm chipset here. We decided to put the Kirin 650 against MediaTek6795.
Fabrication Process
There are some key factors that tell us about which processor is better and why, and one of the major factor is the architecture. On the basis of architecture, the Kirin 650 has an advantage with its 16 nanometer built. The MediaTek MT6795 uses the 28 nanometer fabrication process, which is considered to be limited in comparison to 16nm FinFER Plus fabrication process. Kirin 650 leads in this department with faster performance, better heat control and power efficiency.
Huawei claims that such fabrication can make Kirin 650 stand against the biggies like Snapdragon 820. It may not beat Snapdragon 820 with its power but it can definitely take over with its affordability. Huawei says that this processor is two generations ahead of the current mid-range processors in terms of performance and power efficiency.
Cores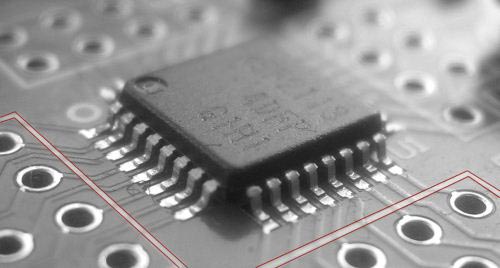 Both the processor have eight cores and offer 64-bit architecture. But the eight cores on Kirin 650 are compiled with big.LITTLE architecture, in which they assign less demanding tasks to the more power efficient cores and the heavy tasks are pushed to the remaining cores which are comparatively faster.
Clock Speed
When it comes to computing power and speed, clock speed is another factor that plays a deciding role and it is always believed that more clock speed gives more power and faster performance. But we cannot ignore the fact that optimization plays an important role, as an improper optimization will lead to unusual battery drain. Kirin 650 is clocked at 2.0 GHz which seems totally reasonable for aggressive usage while MediaTek Helio X10 leads by small margin with 2.2 GHz.
GPU
Looking at the GPU, Kirin 650 has ARM Mali T830 MP2 GPU which impressed us in the gaming tests we did during our review. Whereas the MT6795 has PowerVR G6200 which is considered to be good but Mali-T830 MP2 feels much better while gaming. It also offers support for current and next gen APIs which makes 3D graphics look even better. It supports Khronos OpenGL ES 3.2*, 3.1/2.0/1.1, Vulkan 1.0 and OpenCL 1.1/1.2 Full Profile APIs.
Network
Network connectivity is another department where processors play a crucial role. The Kirin 650 leads in this department with its advanced Cat.7 modem which provides up to 300Mbps download transfers and 100Mbps of upload transfers if compared to Cat. 4 modem which is found in MediaTek6795. Cat. 4 modem provides up to 150 Mbps download and 50Mbps. Moreover, Kirin 650 users have the support for VoLTE which improves the voice quality, and Reliance is all set to launch its 4G with VoLTE in India soon.
Our Verdict
In my opinion, there is a very small gap in between both the processors. Looking at the performance, both offer almost the same processing power, but Kirin feels slightly better at gaming. But the main area where Kirin 650 takes lead is the power efficiency, and its architecture which pushes improved performance overall.