In a time where we are moving to a digitally advanced world, our need for digital storage is on fire. More and more of our data is now stored digitally in place of physical storage. Be it photos or important papers, from videos, movies to college notes, we use digital storage for all of it. One name that has been constantly providing quality digital storage solutions is Western Digital.
One of the most successful products from Western Digital is WD My Passport portable hard drive. WD launched a new iteration of the My Passport in 2016, which comes with a new design, colours and more such features. I have been using the older version of the drive from quite some time now, but recently I got the new one to review. I am still using the drive and here is what I have experienced so far.
Contents and Compatibility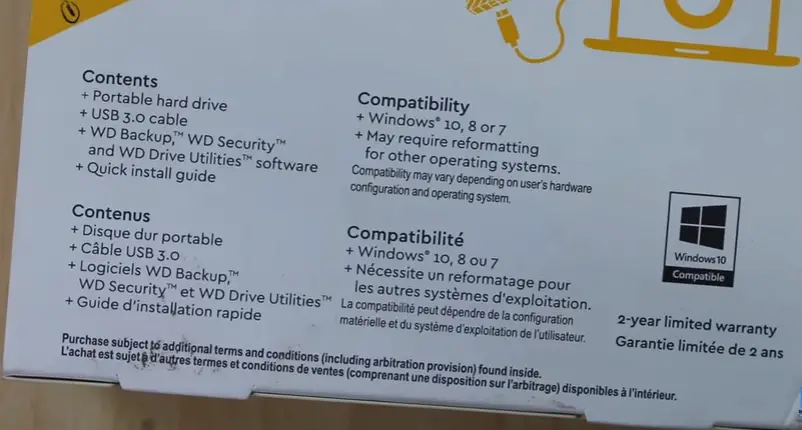 WD My Passport (2016) Pros
Nice colour options
Large storage capacity
256-bit AES hardware encryption support
Automatic backup software included
WD My Passport (2016) Cons
Design and Build
Unlike the previous cases, this time around, WD has gone with a very different design. The two halves of the case have different textures; the upper half is smooth and glossy whereas the lower part has a matte finish over raised line texture. WD logo is on the plain part and at the back it has the product name and other details. You will find the USB port and the LED light at the bottom of the textured area. The light blinks and displays disc activity.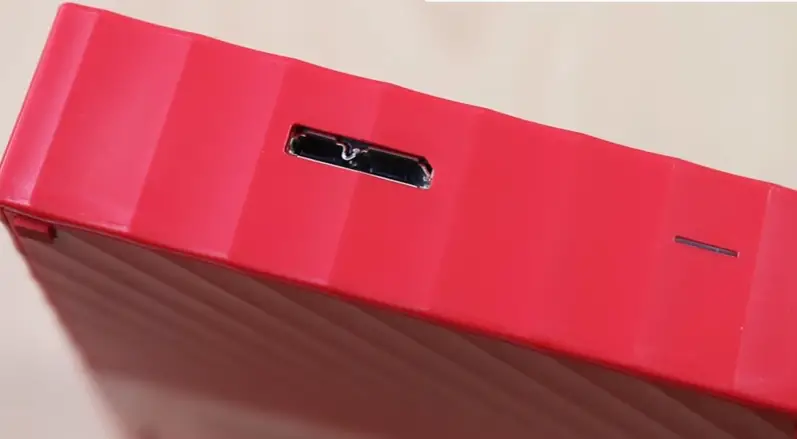 To keep the disk fixed at one place there are four rubber feet. It is a nifty feature but does help in some cases. Overall design and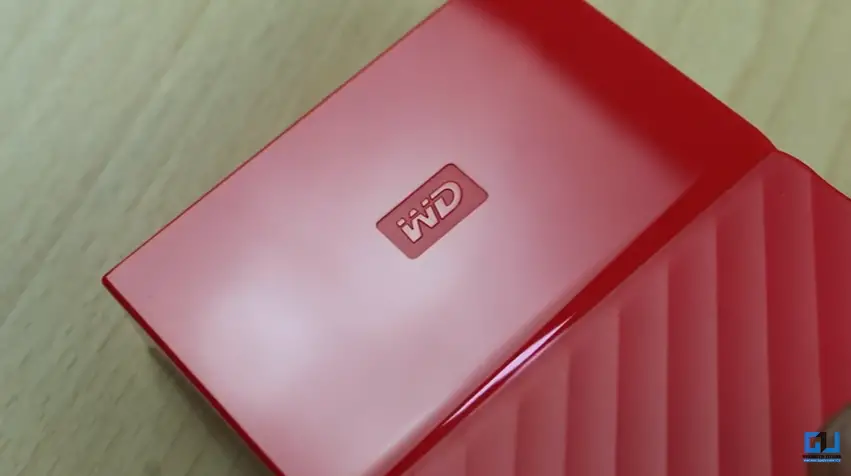 appeal is a lot different from the earlier design, and offers a better appeal. It comes in six color options- black, orange, red, white, yellow and dark blue.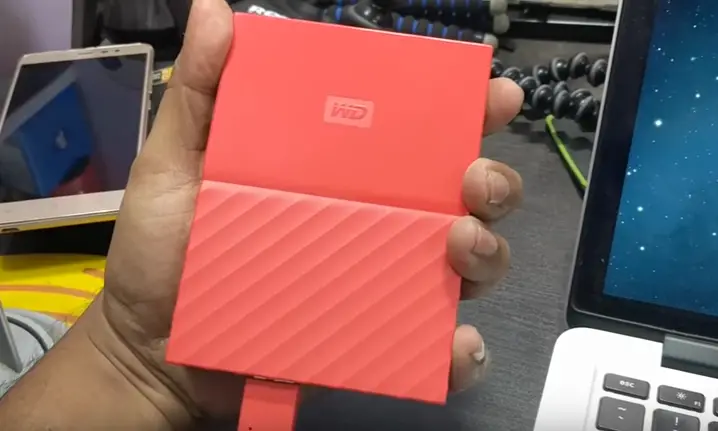 It weighs 130grams and takes minimal space in your bag, but you cannot carry it in your pocket. You can always go for My Passport Ultra if need a sleeker backup disk.
WD My Passport(2016) Photo Gallery
Security
In terms of security, WD My Passport has all that you need with a hard disk of this size. It comes with 256-bit Encryption, which is huge plus. It makes it safe from data loss and stealing of data. Your disk is password protected and it does not appear until you input the correct password.
Cloud backup
You will get WD Drive utilities and WD Backup included with the drive. You can use the backup setup in the drive to install WD Backup software. You can directly upload your data to cloud services like Dropbox.
WD Drive Utilities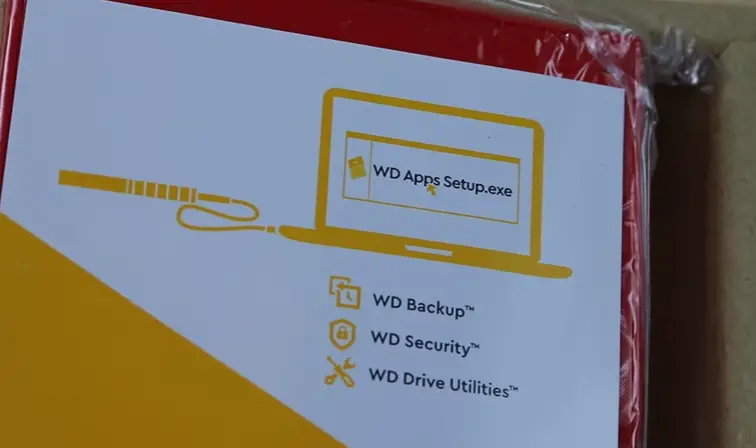 WD Drive Utility offers you options to change settings, diagnose your drive and run an error test for a better performance. You can also set a sleep timer, which basically turns off the drive to save power consumption from your laptop. You can also reset your disk using the Utility software in case you miss your password.
Speed
I tested the device with my Mac and Windows to test data transfer speed.  I also did some benchmarking to test it more and found the average transfer speed to be pretty impressive for the price it comes for.
While transferring my 33.5GB it took around 38 minutes, which is decent.

CrystalDiskMark done some read/write tests and 4K test, the average speed we got are 27.9 MB/s and 22.96 MB/s.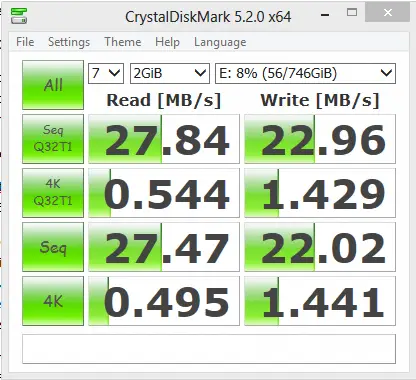 Conclusion
Looking at the price and convenience, the WD My Passport does a good job for me. It has all that you want from a portable hard drive with ample of capacity. The utilities and backup feature add more to the overall convenience. But the best part is the 256-bit encryption, which makes your data a lot safer. It gives you enough storage to keep all your favorite movies, music and even more. Also, it is a great travel accessory if you like clicking high quality pictures and shoot 4K videos.