WhatsApp continuously updates its platform to enhance the user experience by bringing new features to the table. This time, the giant is introducing some exciting changes, including group call limit, context menu, and more. Let's have a quick look at upcoming WhatsApp features that either rolled out to beta users or in the pipeline for the next update.
Upcoming WhatsApp Features
Extended Group Call Limit

Up till now, WhatsApp only allowed a total of four participants in a group audio or video call, which made it a poor choice for interacting with friends and family compared to the competition. However, starting today, WhatsApp has increased the group call limit to up to 8 participants at a time.
The new change is live on WhatsApp beta version 2.20.133 for Android and version 2.20.50.25 for iOS. Note that as of now, you'll only be able to add extra participants if everyone in the group is using the latest build. It'll soon be available in the stable version.
Context Menu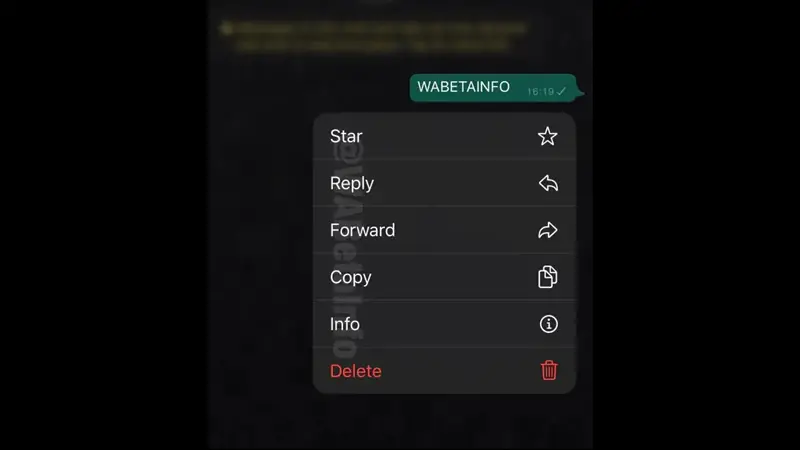 WhatsApp initially removed the Context Menu for iPhone users in a previous update. However, it has arrived back in a new avatar with the WhatsApp iOS beta version 2.20.50.21.
The Context Menu can be toggled by long-pressing a message in personal or group chat. It'll then show you a pop-up menu for quick actions which comprise 'Star,' 'Reply,' 'Forward,' 'Copy,' 'Delete,' and a new 'Info' option for now.
Share Sheet Integration
Share Sheet is the menu that pops up when you try to share a photo, link, document, or any file for that matter with an app or contact on iPhone. It comprises all the apps where the data can be shared, including WhatsApp.
The Share Sheet integration was added previously with the 2.20.40 update. However, it has now been temporarily disabled due to a bug that caused it to crash.
New Call Header
In addition to the above changes, WhatsApp is also adding a new header to its voice and video calls, with the message notifying users that their calls are secure with end-to-end encryption. This could apparently be due to the surge in calls in the lock-down period and security issues circling other video calling platforms like Zoom.
Dark Theme for WhatsApp Desktop & Web
After launching the dark theme for WhatsApp and WhatsApp Business for Android and iOS, WhatsApp is now planning to introduce the same to the web and desktop versions. The feature is currently in the development stage and will be released in the coming time.
Verify Using Search
Previously, we told you that WhatsApp is rolling out a new "Search Message on Web" feature that will let users verify forwarded messages through the web. However, it is not yet released for the public and may arrive in the coming weeks.
Once the feature is rolled out, the frequently forwarded messages will have a search button placed next to the chat bubble. Users will be able to use it to verify the credibility of the information through Google. This will significantly help to curb fake news from the platform.
Wrapping Up
So these were some of the latest WhatsApp features that you may see in the coming time. Anyway, make sure to keep your app updated to the latest version so that you don't miss out on any feature. We'll keep you informed of any further changes. Stay tuned.
Also, read- How to Use Same WhatsApp Number on Multiple Devices