Google has finally decided to replace Google Play Music with the latest YouTube Music. The final nail in the coffin is the transfer tool which Google released recently for the Google Play Music users. This tool lets you transfer all the music library and subscription from the Google Play Music app to YouTube Music.
Transfer Google Play Music to YouTube Music
Method 1: Using the Smartphone App
You can do that using the smartphone app only, you need to make sure that the version of your Android or iOS app is at least 3.6.5. If not, then make sure to update your update the app or you won't see this feature there. If your app is updated and still don't see this tool there, then don't worry, the featured sin;t released for your region yet.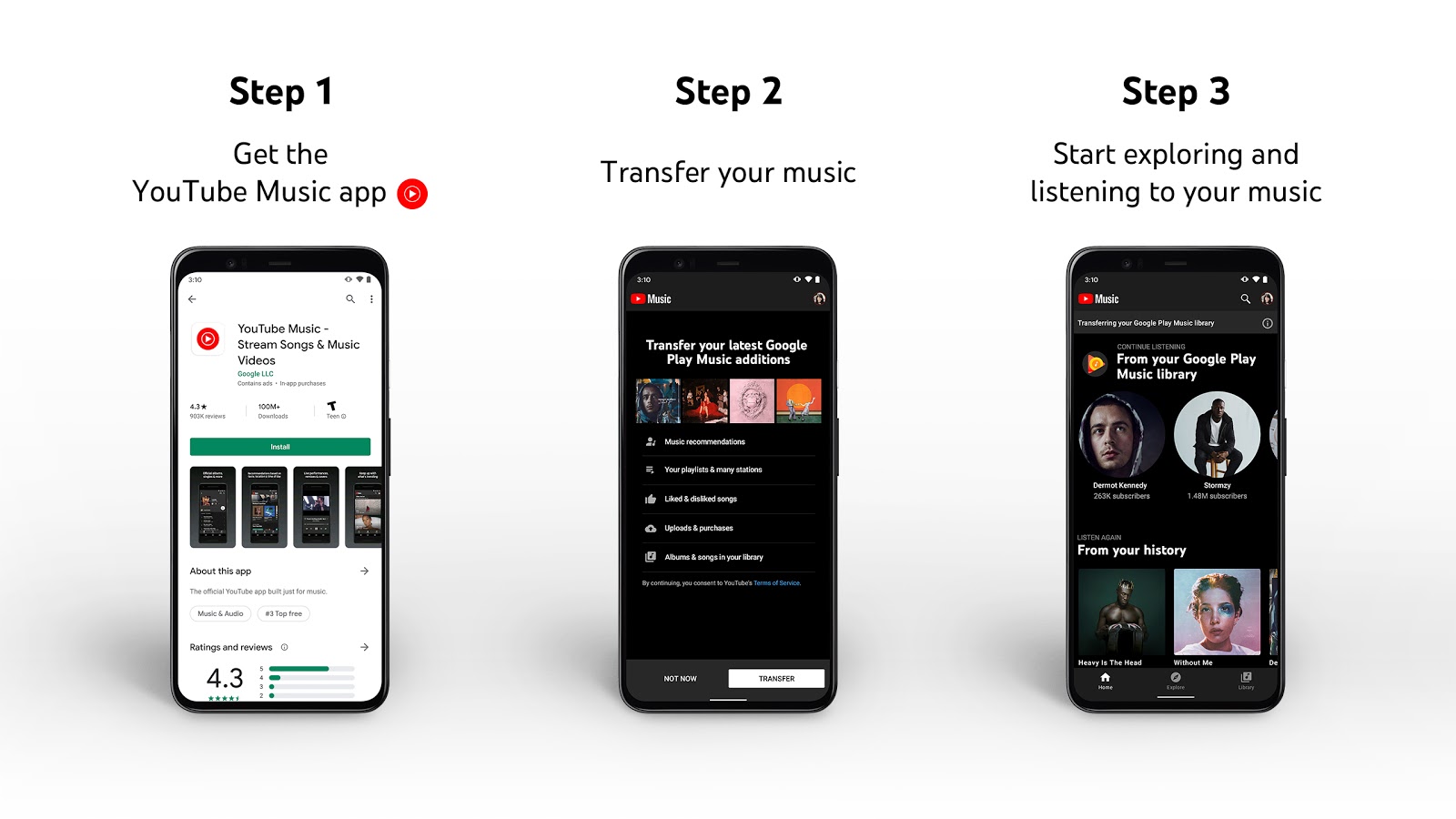 Once your app is updated, launch the app and you will see a notification on the app that the YouTube Music is replacing he Play Music. Below that notification, you will see a link to the music transfer tool. Just tap on the Lets Go button and you will be redirected to the page with confirmation to transfer your Google Play Music subscription to YouTube Music.
Once you tap on the Transfer button you will see a pop-up that the transfer is in progress. Till the transfer is complete you can go back to listing your music from YouTube Music or just leave the app. You will get a notification that your Google Play Music transfer is complete and you can review it.
Method 2: Using the Web Service
You can also transfer all your music from Play Music to YouTube Music using the web version of YouTube Music. If you don't see that notification or the transfer tool in the YouTue Music smartphone app then use the web app. The web version of YouTube Music got this feature working everywhere.
It lets you transfer the Play Music account and library to the YouTube music easily. Here is a step by step guide to tell you how you can transfer all the music library including the recommendations and liked songs to the YouTube Music account.
Open Browser and go to the YouTube Music Transfer website.

You will be notified once the transfer is complete.
Wrapping up
This is how you can transfer all the Google Play Music library to your YouTube Music library so you can enjoy all your music on YouTube Music. You will also be able to transfer the subscriptions to YouTube Music which is awesome.
Also, see- How to Upload Your Own Music to YouTube Music