Xiaomi Redmi Note 8 Pro is getting the MIUI 12 software update in India. This is the part of the first wave of the software update starting this month. The Redmi Note 8 also going to get this MIUI 12 update soon. MIUI 12 comes with tons of improvements over the MIUI 11. Here we are telling you how to download and install MIUI 12 update on Redmi Note 8 Pro.
Precautions to Take While Updating your Phone
Make sure that your phone is charged more than 40 percent to go through the installation process.
The update won't wipe your smartphone storage but just in case, backup all the important files which you cannot get back if wiped.
We recommend you to download the update via Wi-Fi so it won't charge you for data.
How to Update Redmi Note 8 Pro to MIUI 12
If you own a Redmi Note 8 or a Note 8 Pro then you might be getting all excited to install this update. So here is a small and step by step guide to help you get your phone updated to the latest MIUI 12 version. Xiaomi itself has posted this news on the MIUI India Twitter page.
So all you need to do is that you should unlock your phone and go to the Settings app. Now, look for the About Phone page and there you will find the System Update option. Once you go to the System Update option, you will see a new update. Just tap download and the download will be started and you can go back to do whatever you are doing.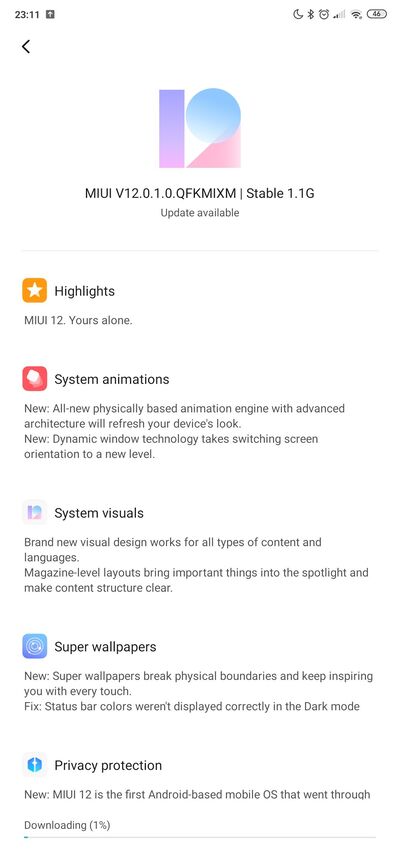 The update will get downloaded and installed automatically, it will prompt you via a notification that the system has been updated. Then, you have to restart your phone to complete the installation process. One rebooted, you can enjoy the latest MIUI 12 on your Redmi Note 8 Pro.
Also, read How to Install Google Camera on Redmi Note 8 Pro
Wrapping up
This is how you can install the latest MIUI update on your Redmi Note 8 Pro. If you fond any difficulty while following the process then tell us in the comments and we will try to get back to you is as soon as possible.