We all know that when you search for something on Google, it saves your search history, moreover, it also tracks our browsing so it can show us potential ads. Sometimes you remember to delete your embarrassing search history but sometimes it's there in our phones or computers, which may sometimes become a matter of shame for you. So to save you from such scenarios, we are telling here 5 ways to use Google Search without being tracked, stop Google from tracking you, and do a private search. Read on!
Also, read | How to Check and Delete Your Google Search History
Use Google Search Without Being Tracked
There are some Web extensions that you can add to your browser to keep your search private and stop Google from tracking you.
1] Startpage
This extension promises not to save, share, or sell your search data and there are no third-party trackers or cookies like others. Apart from Google Search, you can also browse other websites with complete privacy.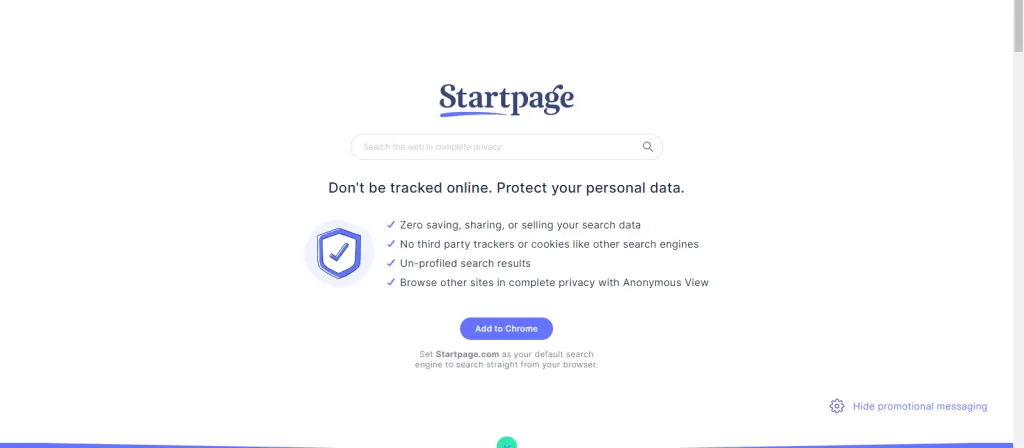 i) Go to https://startpage.com/.
ii) Click on "Add to Chrome" to add this extension to your browser.
iii) It will take you to the Chrome web store, from where you can add this to Chrome.
Suggested | DuckDuckGo Vs Google: 7 Reasons Why DuckDuckGo Can Be Google Alternative
2] TrackMeNot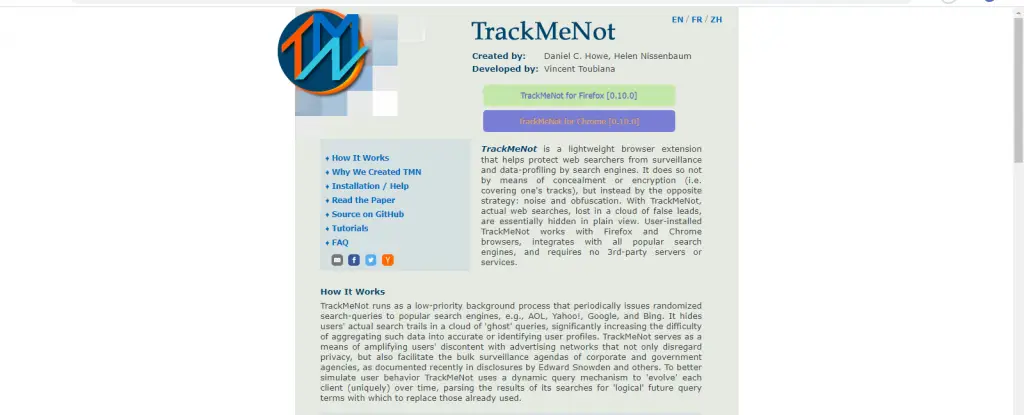 TrackMeNot is a browser extension that can protect your searches from trackers. The extension runs as a background process that sends randomized search-queries to search engines, like Yahoo!, Google, and Bing, and hides your actual searches in a cloud. This makes it hard to aggregate your data.
i) Visit https://trackmenot.io/
ii) Click on TrackMeNot for Chrome or TrackMeNot for Firefox.
iii) Install the extension and start searching.
3] Loky Swiss Encrypted Search Engine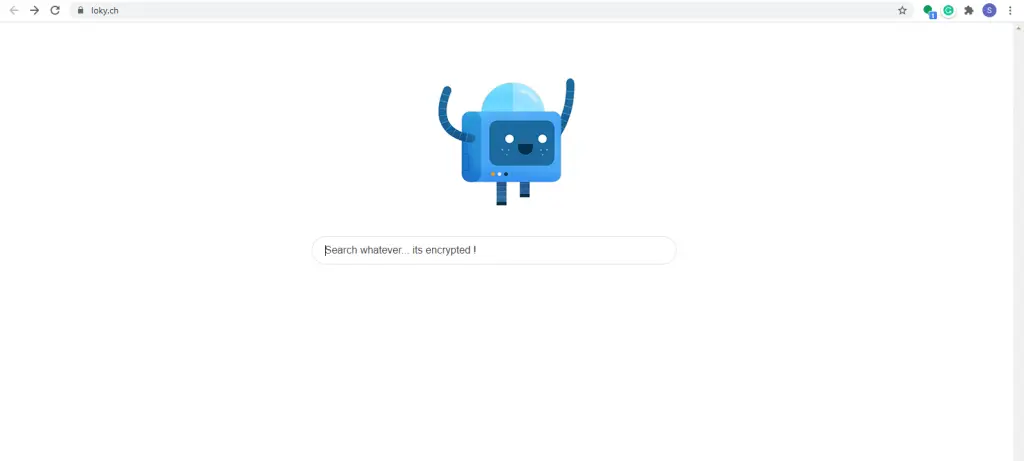 This is another private search engine that doesn't track your web activity and searches. Loky is an encrypted search engine that protects your data from trackers. Just https://loky.ch/ and start searching. It will show you search results, but when you open the link, it will be opened in Chrome, which will then save this in history. So you might want to keep this in mind.
4] Incognito Mode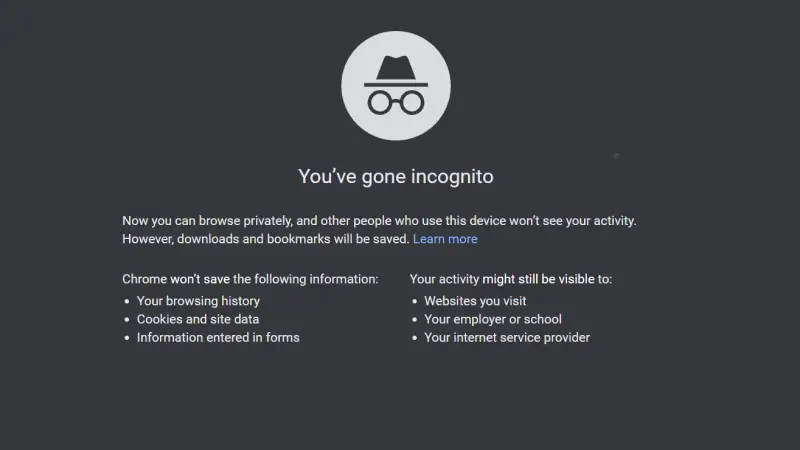 You can also switch to private browsing in different browsers to hide your browsing and search history. On Google, it is there as "incognito mode" which makes sure that the pages you visit won't appear in your history. In this mode, pages also don't leave traces like cookies on your device.
However, there are some downsides to incognito, such as websites may still collect or share your data. Also, your employer or ISP will also be able to track you.
Suggested | How to Enable Extensions in Chrome's Incognito Mode
5] Use a VPN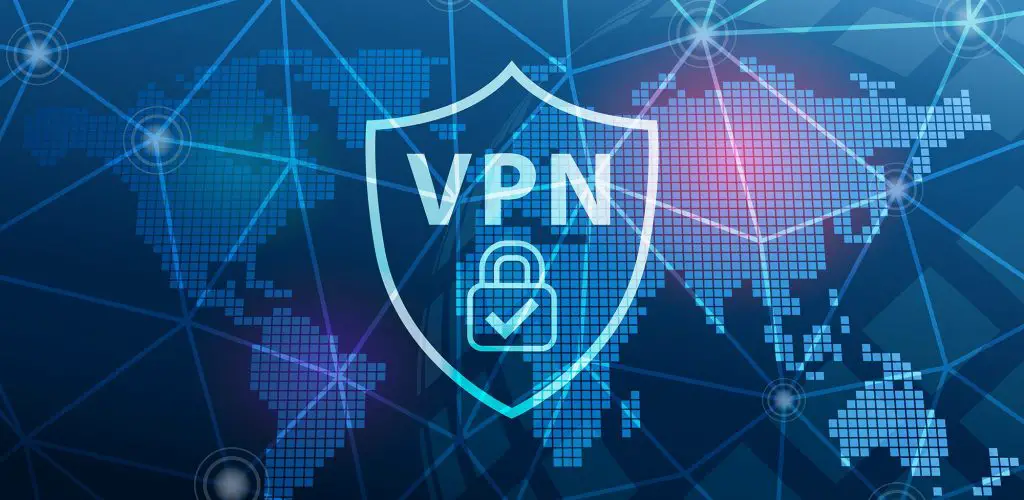 You can also use a VPN to stop anyone from tracking you online. VPN even hides your IP address from all to make sure that every page you visit is secure. Some VPN apps also detect and block malware, and keep you safe from malware, phishing, and infected sites, etc. Read more at: What is VPN on Phone, How Does It Work on Android, iOS and Windows Phone.
Bonus Tip: Stop Google From Tracking You
Google has a feature "Make searches and browsing better" which means it tracks pages that you visit on Google. Google offers this feature to make your experience, however, you can stop Google from tracking websites you visit. Read on detailed guide on " How to Stop Google From Knowing Which Website You Visit".
Using any of the above-mentioned ways, you can do a Google search without being tracked. For more such tips and tricks, stay tuned!
You can also follow us for instant tech news at Google News or for tips and tricks, smartphones & gadgets reviews, join GadgetsToUse Telegram Group or for the latest review videos subscribe GadgetsToUse Youtube Channel.