Planning to buy a refurbished phone? Well, sometimes it turns out to be more profitable when we buy a renewed smartphone. Amazon India has a separate store for such phones and you can go there and buy a refurbished phone at a slightly lower price than the real price. So how good are these "refurbished" phones? Should you actually buy a refurbished phone? Let's talk about some things that you should check before buying a refurbished phone from Amazon renewed!
Suggested | Things to Check Before Buying a New Phone
What is Amazon Renewed?
Amazon Renewed is the same as Amazon but it sells refurbished phones. Sometimes customers return newly ordered phones owing to their fault or sometimes there is something wrong with the products. These returned phones then tested and repaired by authorized professionals and tagged as refurbished phones. Some of these devices are the ones that consumers exchange while upgrading to a new phone.
The refurbished phones go through various quality checks before they are up for sale again. There are meticulous examinations, quality checks, repairing (if needed), as well as some other authorized procedures to make these devices in perfect working condition. The most important thing you should about these phones is that they do come with a warranty.
Things to Check Before Buying Refurbished Phone
As mentioned, refurbished phones undergo rigorous testing, repair as well as certification processes, before they are up for sale on Amazon Renewed.
But if you're still dicey about considering a refurbished phone, here's a quick checklist for your help before buying a phone from Amazon renewed.
1. Check Warranty
All refurbished phones generally come with a warranty. This is really important especially when the phone is defective, just in case at a later time, then the warranty is the only protection for you. If a refurbished phone does not include a warranty, do not purchase it.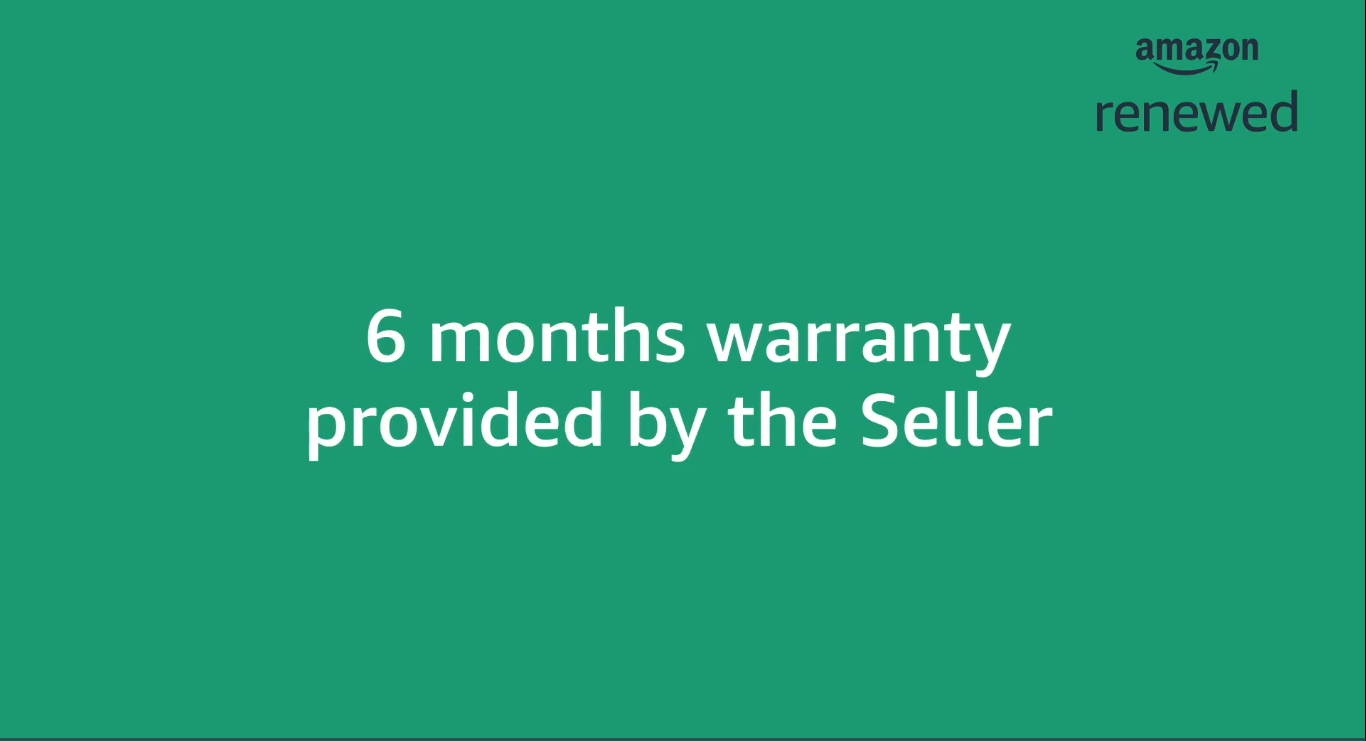 On Amazon Renewed, you basically get a 6-month warranty on all refurbished phones. Still, you should check this also check if the seller is shipping the product with a valid invoice or bill. This will help you in returning the device or getting it repaired or refund.
2. Check Return Policy
When you buy a refurbished phone from an online store like Amazon, make sure the phone comes under its return policy and also under the refund policy. Sometimes there are chances when refurbished smartphones start showing issues after using for a couple of days and you need to return them.
Related | 3 Ways to Get Refund If You Get Fake Product From Amazon or Flipkart
3. Check Accessories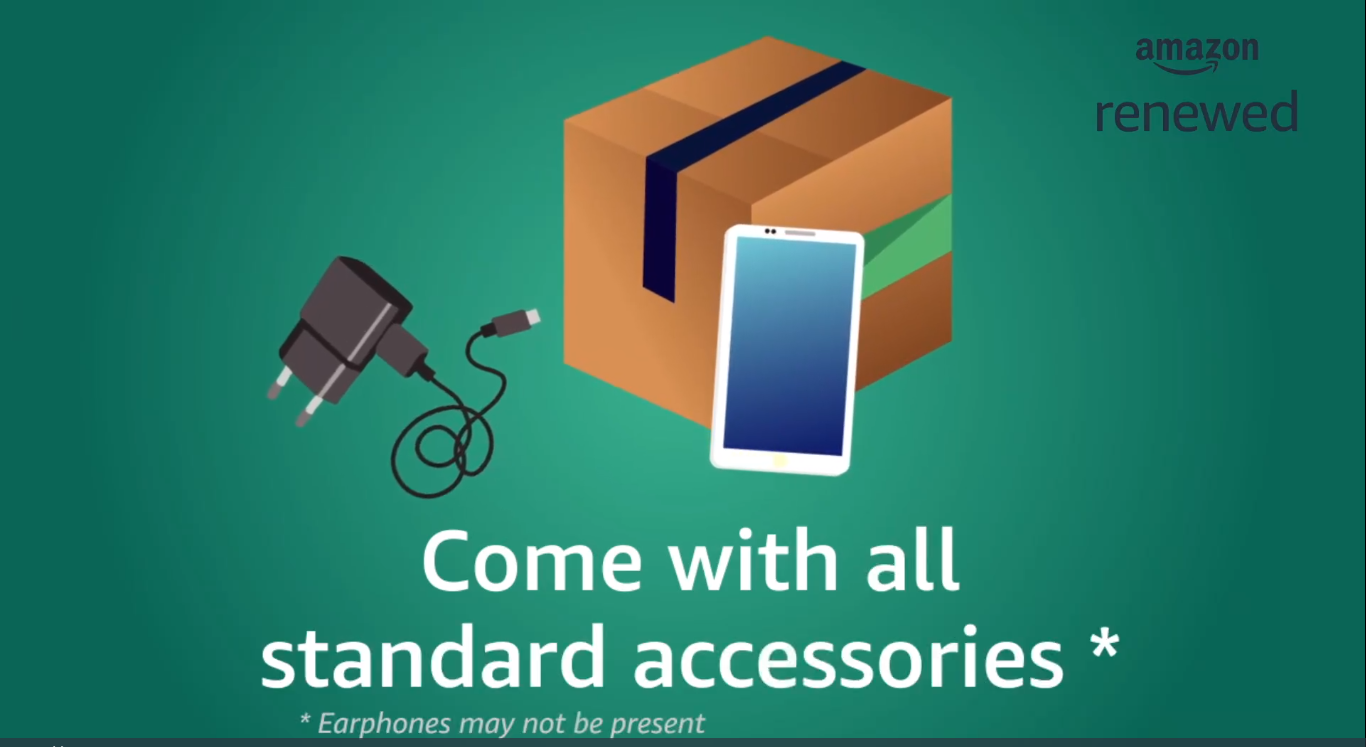 This is one of the most important aspects to check that the phone comes with all original accessories. However, you may not always get the original box of the phone as well as earphones. Sometimes there are faulty accessories like fake chargers that can damage the phone's battery. So, test the phone accessories especially the charger, to ensure it is not faulty.
4. Check Price and Discounts
For many users, one of the main reasons to buy a refurbished phone is because of its new model and still affordable. So generally a refurbished phone is priced at a lot less than a brand-new phone. TSo consumers should beforehand check the new phone's price.
Moreover, sometimes there are several banks offers available on Amazon, which will make a refurbished smartphone even more affordable. However, you should again check what would the cost of the new phone with these discounts and offers.
5. Check Customer Reviews
Customer reviews are another helpful thing when you are buying anything online. These are real-life usage reviews from customers who have recently purchased the device. In these reviews, you may also find the product images so you can get an idea of how the product will look like.
Just open any product that you want to purchase, go to its reviews section at the bottom of the page and read the reviews as well as see the pictures if you find something interesting.
6. Check Seller Reviews
Checking seller information and its reviews is also equally important. If you chose a non-trustworthy seller to buy a device, you may end up in trouble, either while availing of your warranty or trying to place a replacement or while asking for a refund.
Open the product page, and look for the "Sold by" section under the stock left option. Here you will seller name, click on it and it will take you to the seller review page. Here, you should also make sure that the device is "Amazon fulfilled" so it will be packed and dispatched by Amazon.
Apart from these things, there are a few more things that you can only check once you get the device in your hands.
Bonus Tip: Things to Check After Buying
You should also check a few other things after the product is delivered to your place. You can check certain spec-related information about the phone including hardware, battery, and usage statistics by running some diagnostics tests, charging the phone, or by running some third-party benchmark apps or by dialing specific service codes.
For more info, read | 5 Things To Do After Buying a New Android Phone
FAQs About Refurbished Phones
Q. Can we return a product ordered from Amazon renewed? 
A. The Amazon renewed products are also covered under Amazon's return policy. You can check the exact return window on the product description page.
Q. Can I get a refund for my Amazon Renewed phone purchase?
A.  As you know, you are backed by a min 6-month seller warranty, so in such case, the seller will repair your product or will offer a replacement or refund within 6 months. This is in case the phone turns defective within the warranty period. Apart from this, you can always use Amazon's standard return policy.
Q. Can I get other discounts and EMI options while buying a refurbished phone? 
A. Yes, you will be able to avail of all the ongoing bank offers while purchasing a phone from the renewed store.
These were a few things which you should check before buying a refurbished or renewed phone. Tell us in the comments if you have ever purchased a refurbished phone before!
You can also follow us for instant tech news at Google News or for tips and tricks, smartphones & gadgets reviews, join GadgetsToUse Telegram Group or for the latest review videos subscribe GadgetsToUse Youtube Channel.