If you are an Android user then you might have faced app crashes on your phone at some point in its life. These app crashes show errors like 'app isn't responding' and 'Unfortunately app has stopped', etc. Are you also facing such issues on your phone? Don't worry! I am sharing here a few ways to fix the 'Unfortunately, app has stopped' error on Android.
Also, read | Fix Google Pay Error: Please Exit Any Apps That Might Be Drawing On Screen
Fix Unfortunately App Has Stopped Error on Android
You can try the following fixes if an app installed on your Android phone crashes, won't open, won't respond, or isn't working properly.
1. Restart Your Phone
As mentioned in most of the troubleshooting tips, restarting your smartphone can do wonders most of the time. So if an app is causing trouble, simply restart the phone.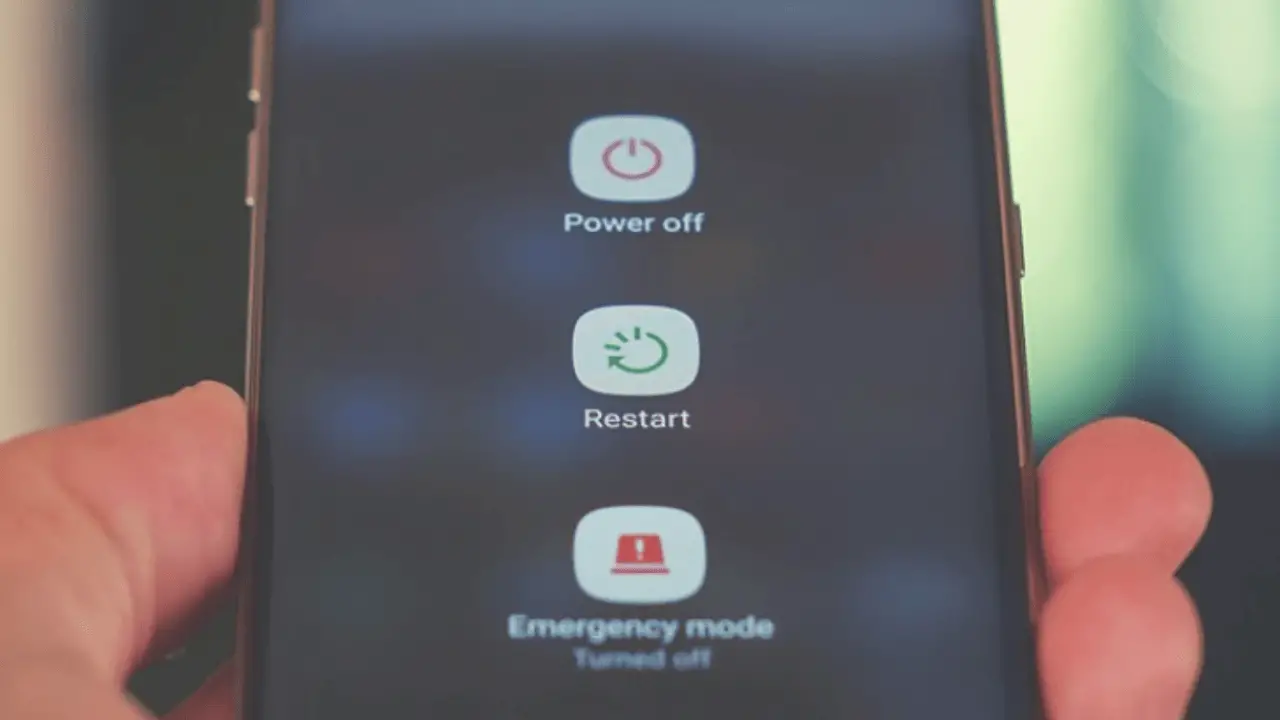 On most Android phones, pressing the Power button for about 30 seconds will show up some options.
Tap on Restart.
After that, open that faulty app and see if it works now.
2. Force Stop the App
The next thing that you can try in such cases is to force stop the app and then open it again. You can force stop an app through its Settings or your phone's Settings.
Open the Settings on your phone
Go to App & Notifications and tap See all apps.
Here select the app that is causing the issue.
On the App info page, tap on Force stop.
Or you can directly tap & hold on to any app icon and go to App info. After force stop, open the app again to see if it works now.
3. Update the App
If force-stopping the app doesn't work, you can check if the said app has any pending updates. Here's how to check this:
On your phone, open the Google Play Store.
Tap on your profile picture on the top right corner and then select My apps & games.
Here, it will show apps with available updates.
If the faulty app's update is available, tap Update next to it.
We recommend you should tap Update all so that all the apps work well and have the latest features as well.
Suggested | Apps Not Updating on Android 10? Here's How to Fix
4. Clear App Cache & Data
Clearing cache and data for any app also works in many cases when it suffers from any such issue. You can clear an app's cache and data through Settings, and it may vary for different phones.
Go to Settings > Apps & notifications
Select the app with the issue and tap on Storage & cache.
Tap on Clear cache.
Restart your phone and see if the issue is fixed.
If the issue still continues, you can also clear the data of the app by tapping on Clear data. Please note that clearing the data may delete some data from some apps so make sure to have the backup of that app data.
This is a temporary solution and cached data build-ups again.
5. Uninstall Android System WebView update
Back in March, some Android users faced multiple apps crashing issues. One method that worked for those people involved uninstalling a recent Android System WebView update. Here's how you can do it on your phone. Note that these steps may vary on different phones.
Go to Settings and tap Apps & Notifications.
Here, tap on See all apps and you will see the list of all the installed apps.
Look for the Android System Web view and tap on it.
Tap the three dots on the top right corner and then tap on Uninstall updates.
On the pop-up box, tap OK.
On most Android phones, this should fix the app crashing issue.
Also, read | Facing Issues with Google Apps? Here's How to Update Google Play Services
6. Sync Your Phone with Google Servers
Sometimes when your phone's date and time is not synced with Google servers then it may issue like some app crashing. Here's how to sync your phone to the Google server:
Open your phone's Settings and go to System.
Select Date & Time and turn off Automatic Time Zone or Use network-provided time zone here.
After that, enter the incorrect date and time.
Again turn on Use Network provided Time Zone.
Restart your phone and then check the app that was causing the issue.
7. Uninstall and Reinstall the App
If the app that is causing the issue is not a system or default app, you can also try uninstalling it. After that, reinstall it from the Google Play Store. We assume that you might know how to uninstall an app. In order to uninstall an app that you are not able to, you can follow our guide on "Remove Apps That Phone Won't Let You Uninstall".
8. Some Bonus Tips
i) You can also check if your phone has some pending software update as this may also cause some issues on your apps. Go to Settings> System> Advanced> System update to check the same. If there's an update available, tap on update to install it.
ii) The app crashing error can also be related to a corrupted memory card. If your app is saved in the memory card and if it's corrupted, then the app will face the error. In order to check this, remove the memory card and launch the app on your phone. If it works then, you know who to blame now.
iii) When all of the above solutions fail, you can try the last resort i.e. factory resetting your phone. Please make sure to back up all of your phone data before doing this as it deletes all apps and their data.
Hope you may have fixed the "unfortunately app has stopped" error on Android by following these fixes. If you tried all the troubleshooting methods above but still have the issue, you can contact Google or the app developer via the app's page on Play Store.
For more such tips and tricks, stay tuned!
You can also follow us for instant tech news at Google News or for tips and tricks, smartphones & gadgets reviews, join GadgetsToUse Telegram Group, or for the latest review videos subscribe GadgetsToUse Youtube Channel.