If you are using an Android phone, you must have faced irregularities while using the automatic brightness feature on your phone. Sometimes it gets too dim to read and sometimes it gets just so bright irrespective of the phone's surroundings. In this article, we will tell you some ways to fix the automatic brightness issue on your Android.
Also, Read | How to Fix Instagram Reel Videos Increasing Brightness on iPhone
Fix Automatic Brightness Issue on Android Phone
Disable and Re-enable Automatic Brightness
The first and foremost step to fix this issue on your Android device is to disable and re-enable this feature manually. Follow these simple steps to fix this issue.
Open the Settings App on your Android phone.
Scroll down to find Display and open it.
Tap on the Brightness Level.
Turn off the toggle for Automatic Brightness.
Wait for a few seconds and then turn on the toggle for the Automatic Brightness feature.
Alternatively, you can scroll down to access your notification panel and tap on the Auto-Brightness toggle to disable/enable it at any time.
Also, Read |  How to Get Always on Display on Android Smartphones
Use Third-party Apps to Check the Auto-Brightness
There are lots of free third-party Android apps that are available on the Google Play Store to adjust and set automatic brightness on your device. You can use these apps to determine the correct functionality of automatic brightness. Follow these easy steps to do the same.
Provide the necessary system modification permissions to the app if prompted.
Similarly, you can also manually set your device's brightness by adjusting the brightness slider.
Update Your Android Phone to Fix Bugs
If you are facing the automatic brightness issue on your Android device, it might have originated due to the presence of existing bugs in your system. To fix this issue, you need to manually check your phone for updates to resolve and fix the bugs present in your Android device. Follow these easy steps to check for updates.
Open the Settings app on your phone.
Tap on the About Phone option in the list.
To manually check the phone for any updates, tap on the Check for Updates button.
If your phone has received any new updates/bug fixes, then tap on the Download button to download and install it on your phone.
Restart/Reboot Your Android Device
Sometimes, the installation of certain third-party apps can temporarily modify your system's settings. This can result in the malfunctioning of the automatic brightness feature present on your phone. You can easily resolve this issue by rebooting or restarting your phone. Follow these simple steps to quickly reboot/restart your Android phone.
Long press the power button on your Android device till you see the Power Menu.
Tap on the Reboot button to restart your phone.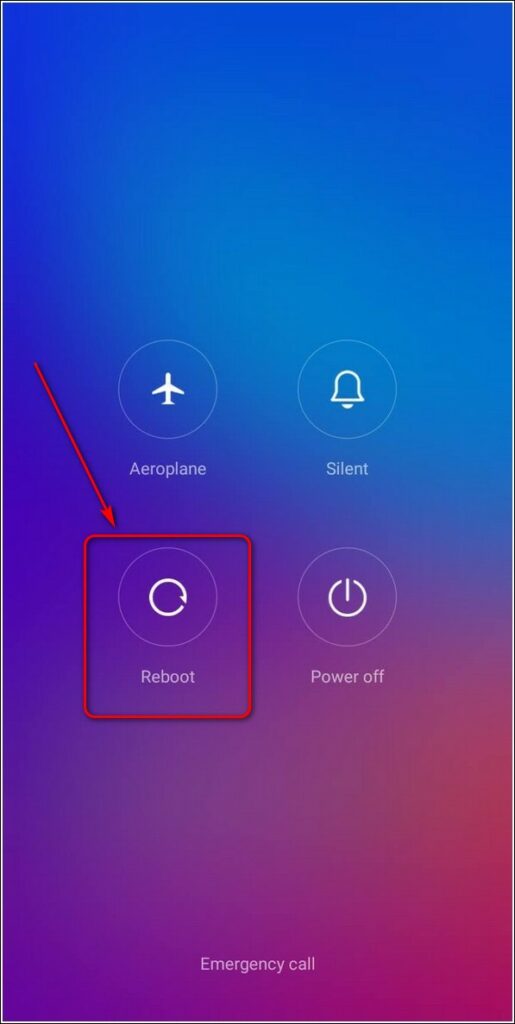 Bonus: Test, Check the Light Sensor on Your Android
If you've tried all the above methods and are still facing the issue of automatic brightness, you need to manually check the functionality of the light sensor on your phone. If the light sensor is working properly then it should produce the expected values using the app else it could indicate hardware damage to your phone.
Follow these simple steps to test the light sensor on your phone using the Sensor Test app.
Open the Google Play Store app, search for the Sensor Test app and install it.
Provide the necessary access permissions to the app.
Tap on the Test button in front of the Light Sensor.
Move your phone to different lighting conditions and notice the value change in the app.
If the value stays the same in all conditions, then it could indicate that your light sensor is damaged. You need to get it repaired by an authorized service center.
If the value changes according to different lighting conditions, for example, more in brighter areas and less in darker areas, then your light sensor is working properly.
Wrapping Up
That's a wrap for the 5 effective ways to fix the problem of automatic brightness on your Android Phone. If this 2-minute read has helped you in fixing this issue on your device, then hit the Like button and share this among your friends to assist them as well. Stay tuned for more such troubleshooting guides.
You can also follow us for instant tech news at Google News or for tips and tricks, smartphones & gadgets reviews, join GadgetsToUse Telegram Group, or for the latest review videos subscribe GadgetsToUse Youtube Channel.