If you are a Twitter user, then you must have seen people share their excitement about things they like, for example, their favorite top-grossing movie, trending games like wordle, political movements, and more. To be honest, that's what the essence of Twitter is. But there are always people who break the suspense of such things on Twitter, this, in turn, spoils the whole excitement. Today I'll be sharing a few ways to stop seeing tweets with a specific word, phrase or hashtag.
Also, Read | 3 Ways to Open App Directly from Links Instead Of Browser
Ways To Stop Seeing Tweets With Specific Word
There are a few ways, which you can use to get rid of those specific tweets, that you don't want to see in your timeline.
Mute Specific Words and Hashtags in Tweets
Twitter does understand your concern, that's why it has included a few features to help get rid of those tweets, it is called "Mute". Here's how you can mute words on Twitter:
Launch Twitter App on your phone
Open the menu and go to settings and privacy
Tap on Privacy and Safety
Click on Mute and Block, tap on muted words
Here you can add multiple words that you don't want to see.
You can even set the filters like mute tweets from anyone or from those you don't follow, along with this you can also set the duration you want to mute the word.
Now, any tweet containing the word (non-case sensitive) will not be visible in your timeline, as well as notifications.
Note: iPhone users can directly tap on any tweet, and can mute specific words right from that tweet, via the Twitter for iOS app.
Also, Read | How to Retweet with Reaction By Photos and Videos on Twitter App
Hide Tweets from Specific Person Without Blocking
If there is someone who keeps tweeting stuff like spoilers, or something you don't like. Then you can mute hide tweets from that specific person, without blocking him/her, as that would look too odd. Here is our guide to hiding tweets without unfollowing.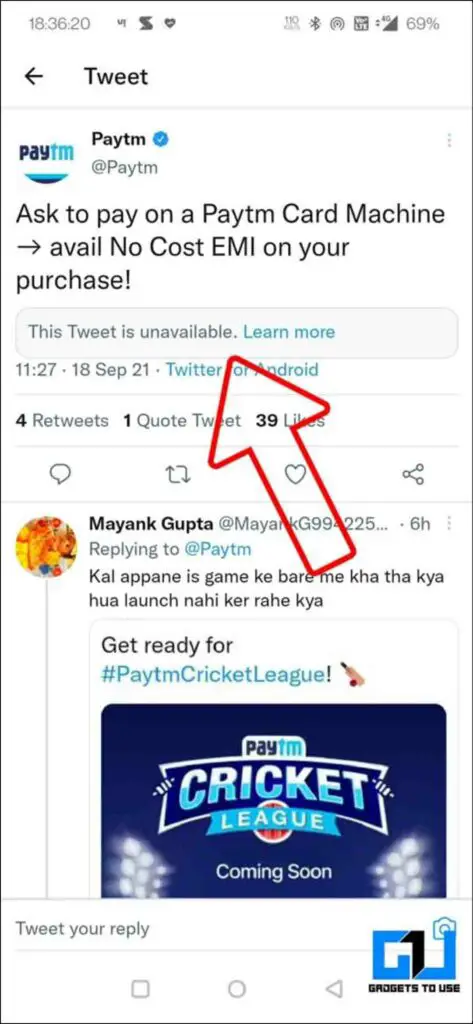 Twitter Communities Might Help
This might not be the best way but will surely help. You can politely ask the person tweeting spoilers publicly, to tweet them within the specific twitter community. Twitter has introduced communities for this very purpose, as tweets inside a community are visible only to the community members, instead of everyone. Here's our all-in-one guide on Twitter Communities.
Also, Read | [Working] 4 Ways to Schedule Tweets on Twitter Web to Save Time
Use Chrome Extension to Block Words
This method is the lender of the last resort, as you should use this only when you need to maintain distance from a specific word, across the websites, on your web browser. One such extension is Word Blocker. It censors the words with asterisks and can be used to avoid spoilers.
Wrapping Up
So these are a few ways you can avoid seeing the words and tweets with that word, and enjoy your Twitter experience, just like the way you want it to be. Stay tuned with us for more informative tips and tricks.
You can also follow us for instant tech news at Google News or for tips and tricks, smartphones & gadgets reviews, join GadgetsToUse Telegram Group or for the latest review videos subscribe GadgetsToUse Youtube Channel.