If you are an iPhone user then you must know the importance of battery life. If you charge your phone only once a day then consider yourself lucky, and your phone's battery life will probably be good too. You should know that despite being rechargeable, smartphone batteries have a limited life span too and after that, they start degrading and their performance also declines. Here, we are telling you some tips, following which you can not only improve the battery life of your iPhone but also increase its entire life span.
Also, read | 13 Things To Check To Buy Perfect Second-hand iPhone
Check iPhone Battery Health and Usage
Battery health on an iPhone is something that shows how much lifespan is left for a battery and whether you should replace it or not. You need to check this once in a while to maintain its health. Apart from checking your battery health, iPhone also lets you check battery usage in different apps, last charged, and your activity. 
So, before heading to the battery health tips, you need to check these stats and the battery health of your iPhone. 
You can check all the above-mentioned info about your iPhone battery health using iPhone settings. Here's how: 
Go to Settings on your iPhone and tap on Battery.
Now look for Battery Health and tap on it.
On the next page, you will see a percentage number next to Maximum Capacity and that is your phone's battery health. 
Note: Apple considers a battery capacity of 80% or above to be in optimal condition.
Apart from battery capacity, this setting also displays information about your peak performance, and whether your battery needs to be serviced or replaced. You can find more information about your usage and activity up to the last 10 days in the battery settings too.
Ways to Improve iPhone Battery Health
Now that you know how to check your iPhone battery health and usage, you should check these ways to implement and some other general tips to maintain battery health.
Enable Low Power Mode
There is a setting that comes in almost every smartphone- low power mode. When your phone's battery is critically low and you want to stretch for some more time, you can use this setting which disables all background activities and unused apps. This, in turn, saves battery life as well as improves battery health too. 
When your iPhone battery drops by 20 percent, you receive a notification to enable the low power mode. Then you can turn it on with just one tap.
However, here's how to enable low power mode manually on your iPhone:
Swipe down from the top right to open the Control Centre. 

Here, look for the battery icon and tap on it.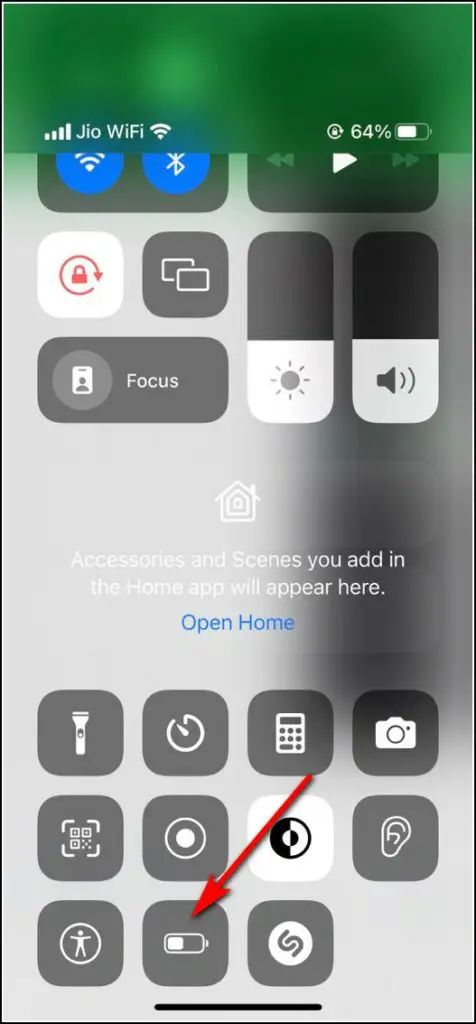 Alternatively, if you haven't added this to the control center, you can enable this from battery settings. Just enable the toggle next to the low power mode in battery settings.
Related | How to Get Always On Low Power Mode On iPhone, iPad
Turn Off Background App Refresh
Background app refresh is another feature in iPhone that also uses sufficient battery by running the apps in the background. If you disable this, you can save a good amount of battery life. 
Go to Settings and click on General.
Now tap on the Background App Refresh.
On the next page, you will see the list of installed apps on your phone. Here, you can turn off the toggle next to an app to disable it in the background. 

Also, you have the option to turn off the background refresh entirely. Just tap on the setting name at the top and on the next page, select "Off". 
Turn Off Location Services
Some apps require our location access in order to work properly. However, apart from these apps, some other apps have this privilege too. So you can turn off location services for such unused apps and save some battery life. 
Again go to Settings and tap on the Privacy.
Now, tap on Location services and it will open the list of apps using location services.
Here you can tap on the app name that doesn't really need location service. 
On the next page, select Never from the options.
Turn On Auto Brightness
Brightness also plays a key role in battery health. If you keep full brightness levels at all times on your iPhone, there are chances that your battery will drain quickly. So, there is a setting called "Auto-Brightness" and it adjusts the brightness as per your surroundings. Here's how to enable it:
Go to Settings and tap on Display & Brightness. 
Next, turn on the toggle next to Automatic.
Apart from this, you can also select "Dark" appearance from here, which also helps in saving battery life.
Turn On Adaptive Charging
Apple says, in order to save battery lifespan, you should not leave your phone to charge overnight. Interestingly, iPhones offer a feature called "optimized battery charging". Enabling this, your phone learns from your charging patterns and waits to finish charging past 80%.
Here's how you can enable this feature: 
Go to Settings and select Battery.
Now tap on Battery Health. 
On the next page, enable the toggle next to Optimised Battery Charging.
Update Your iPhone
Many times, the iOS updates also include some advanced energy-saving technologies. So when you update your phone, it improves the battery life too. You should always make sure that your device runs the latest iOS version. Here's how to check the update: 
Go to Settings on your iPhone and tap on General.
Next tap on the Software Update.
Check if there is an update available and if yes, tap on Download and install.
Some General Tips to Maintain Battery Health
Avoid Charging Full
Apple says that after 400-500 full charge cycles, iPhone batteries can hold significantly less charge compared to the new one. So, the less you charge your iPhone the longer the battery will last. Moreover, charging your iPhone fully or completely draining it also impacts battery health. So, do not charge your iPhone to 100% and try to keep it between 40% and 80% battery.
Also, don't leave your iPhone on charge overnight. Overcharging like this also results in reduced battery life for your phone.
Avoid Using iPhone in Extreme Temp Changes
Next, you should not use your iPhone in extreme temperatures. According to Apple, the ideal ambient temperature for iPhones is 16°C to 22°C, and temperatures above 35°C have the potential to damage the battery capacity. So, you should try your best to keep your iPhone away from extreme heat.
Moreover, temperatures below 0° C can also temporarily reduce iPhone battery life. So if you live in a climate with extremely cold conditions, try to keep your iPhone in a pocket closer to your body to extend the battery life.
Use Apple's Original Chargers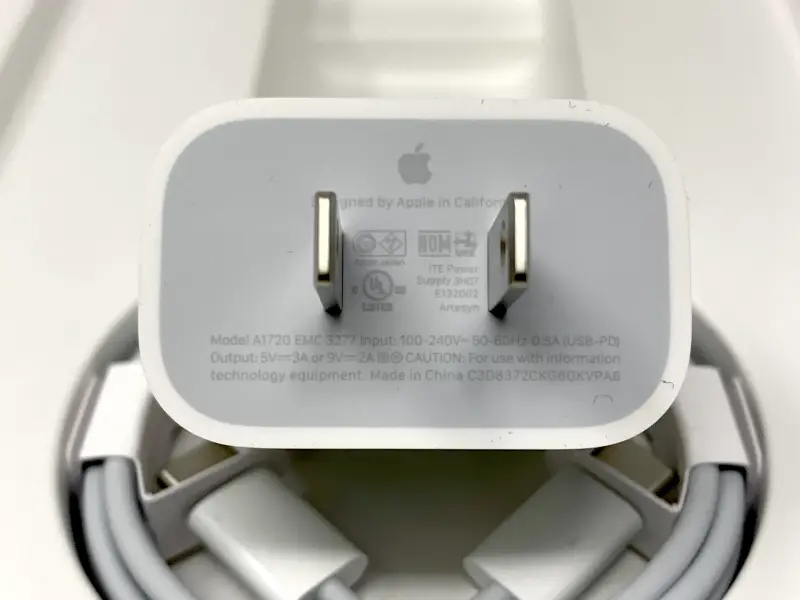 This one is another important tip to follow. Always use Apple's original adapters and cables to charge your iPhone. Many third-party chargers have low-quality cables, though they can charge your device these chargers are not good for your device's battery health.
Wrapping Up: Maximize iPhone Battery Life
As we discussed, all rechargeable batteries on smartphones age with time, so they become less effective more quickly if you don't maintain their health. So if you want your iPhone battery to last longer, follow the above-mentioned tips and tricks.
You can also follow us for instant tech news at Google News or for tips and tricks, smartphones & gadgets reviews, join GadgetsToUse Telegram Group, or for the latest review videos subscribe GadgetsToUse Youtube Channel.