Apple launches a new iPhone every year offering top-of-the-line features to its users and at some point in time, we all have wished to use it as our daily driver. However, due to budget restrictions, people often tend to purchase previous years' models. At times, they even go for second-hand smartphones. So, in this guide, let's discuss the things that one should check before buying a used iPhone.
Also, Read| 2 Ways to transfer WhatsApp from Android to iPhone
Things to Check Before Buying Second-hand iPhone
If you are planning to buy a second-hand/used iPhone and are unsure about things that you need to check then, worry not for we have your back. We have handpicked each and every detail that you must look at before negotiating with the seller. So, let's get started.
Box Contents
The first and foremost step to ensure a genuine product is to verify the box contents, warranty, and invoice details associated with the used iPhone. Box contents for various iPhone models are as follows.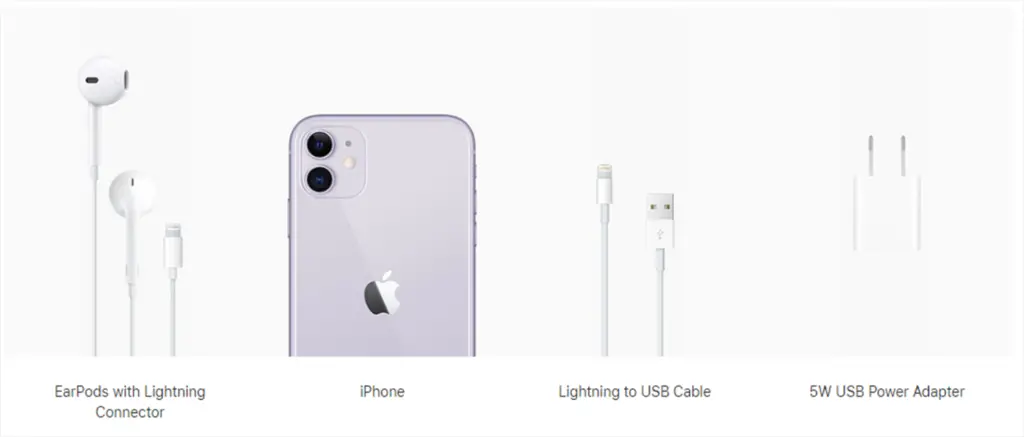 Models before iPhone 12: iPhone, Charging Adapter, Lightning Cable to USB cable, wired earphones, sim ejector tool, Apple Stickers, and product documentation. iPhone models before XR, XS, and XS Max also had a separate Lightning to 3.5mm Headphone Adapter.
Models after iPhone 12: iPhone, Lightning to USB-C cable, sim ejector tool, Apple sticker, and product documentation.
IMEI, Invoice, and Warranty
To ensure that you are purchasing a genuine iPhone from a seller, you need an original invoice associated with the product purchase. This will help you to know about the existing warranty status of the used iPhone. You can easily check this by entering the iPhone's serial number on the official Apple website.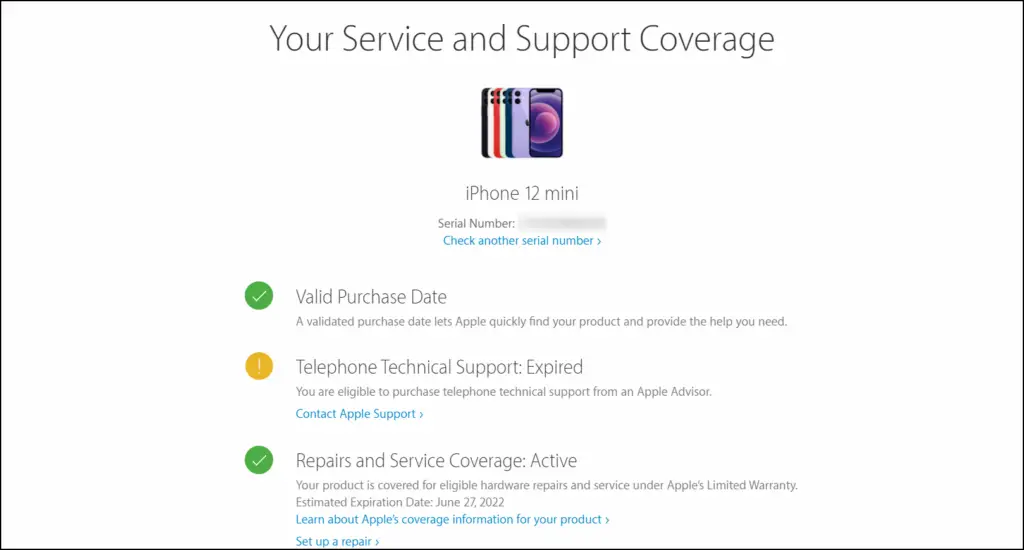 You can verify if the phone is original by matching its IMEI number to the Box Label. Follow this quick guide to learn how to check IMEI, warranty, and coverage of iPhone.
Visual Hardware Inspection
After you've verified the box contents, invoice, and existing warranty status of the second-hand iPhone, it is time to know about the condition of the smartphone by giving it a thorough visual inspection. This will help us to know about any existing damages/faults so you can negotiate accordingly.
Analyze and Check iPhone's Display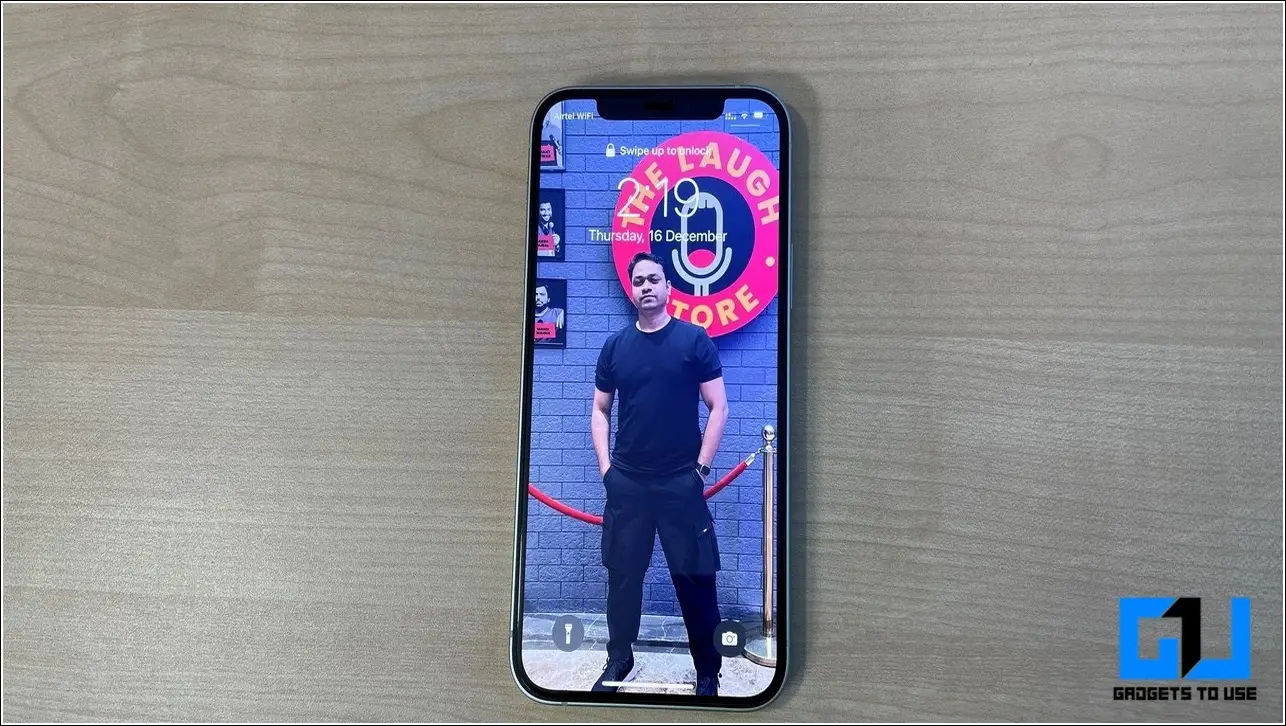 The display is the most important parameter that you should analyze and check while you are buying a used iPhone. You should ensure the following things in the display:
Tilt the phone towards a bright light to check for bezel shapes. A genuine iPhone has very fine and smooth bezels without any irregularities.
Remove any existing tempered glass or glass protector to check for scratches or crack marks on the display.
Apple introduced the True Tone feature from iPhone 8 and above, which only works with original Apple displays. Access your Notification Center to check if you see the option to enable/disable the True Tone feature.
Ensure that Speaker and its Mesh/Grille is Intact
The next important thing to check in a second-hand iPhone is to verify whether the speaker and its covering mesh/grille are intact or not. Perform the following steps to detect any existing problems.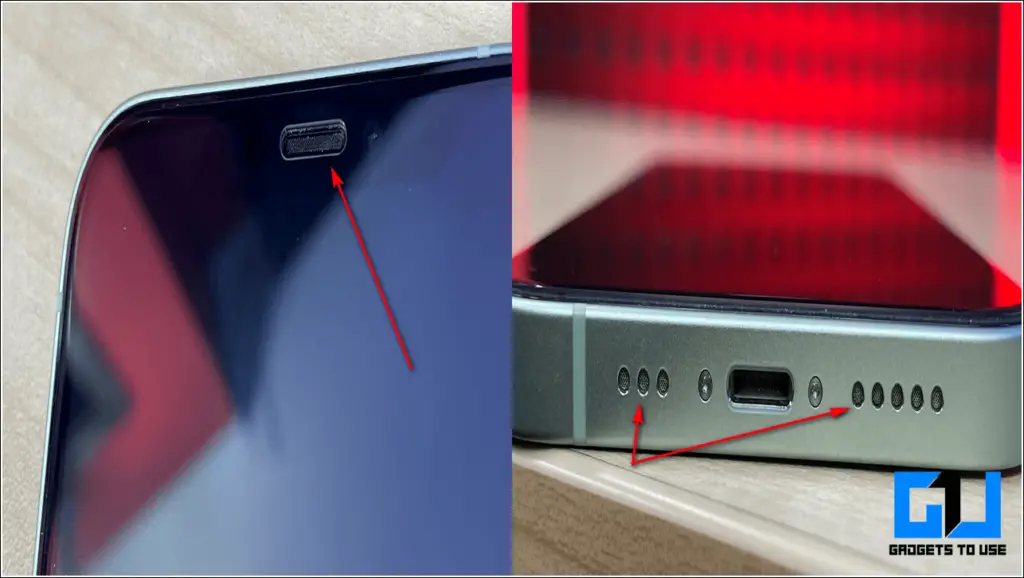 Play any sound on the iPhone and listen to it. If it is muffled or distorted, it could indicate a problem with the speaker on the device.
To test the earpiece speaker, you can try making a call to someone and ask them for the audio quality they can hear through their phone.
Tilt your iPhone, bring it towards more light, and carefully look at the speaker grille/mesh at the bottom and earpiece. If you see any irregularities or enlarged gaps in the design, it could possibly indicate that it has been tampered with.
Check for Pentalobe Screws at the bottom
One of the most common indicators of a genuine Apple phone is the use of a Pentalobe screw to hold the iPhone's frame. This five-pointed tamper-resistant system was adopted by Apple from iPhone 4 models to prevent DIY repairs.
Remove SIM Tray and check for bends or Water Damage
iPhones only provide a single physical SIM slot functionality to their users but over time they introduced E-sim to assist their users by providing more cellular functionalities. However, they have always added a security layer inside the SIM slot to determine if the phone has suffered water/liquid damage.
This liquid contact indicator instantly turns red when it comes in contact with any kind of liquid. This way you can determine if your phone has gone through such damage. You can visit the Apple support page to know about the exact position of the indicator in your iPhone.
Verify Charging Port, Buttons or Touch-ID are working
If the iPhone has been used roughly, the buttons and alert slider wears off and produce fewer 'clicky' sounds. To ensure that the button works properly, you need to manually press and check each button to verify that they are working in proper condition. If the iPhone has Touch-id, then you need to enroll your fingerprint and check whether it is working properly or not.
Check the Camera Unit for Scratches and Workability
iPhones are best known for their amazing camera capability. You can record and capture breathtaking videos and photos instantly. You should focus on the following parameters to ensure that the camera on the second-hand iPhone works perfectly:
Ensure that there are no visible scratches or cracks on the camera lens.
Open the Camera app on iPhone and try to capture some photos.
Try recording a video in high resolution to check if the quality and video stability (OIS, EIS) are working properly on the device.
Ensure that the Charging Cable and Adapter are Original
To verify the originality of the charging cable and adapter, follow these steps.
To verify if the charging cable is original, you need to look for a text placed at seven inches from the USB connector end. This text usually says 'Designed by Apple in California' or 'Assembled in China' / 'Assembled in Vietnam'.
A 12 digit serial number is also present next to this text printed on the original charging cable provided by Apple.
To ensure that the power brick is genuine, you need to look carefully at the Certification label printed on the charging adapter's body. You can refer to the instructions to easily identify genuine Apple products.
Check if the Phone uses the Original Battery
Apple provides the feature to know if your iPhone uses a genuine battery. To know this, follow these easy steps.
Open the Settings app on your iPhone.
Scroll down to locate Battery and open Battery Health.
If your iPhone is using a genuine battery, it will show Battery health percentage else it will display ' Unable to verify this iPhone has a Genuine Apple Battery' Message.
Software Inspection
After performing a thorough hardware inspection, it is necessary that you check whether the iPhone runs the genuine iOS operating system.
Connect the iPhone to iTunes using a PC
The quickest and most reliable way to verify if your iPhone is genuine is to connect it to a PC/Mac with iTunes installed in it. This software will instantly detect and show details about the iPhone as soon as it is attached to the system through the lightning cable. Using this software, you can view details, data and even take backup/update it in real-time.
Verify the Serial Number of the iPhone from Apple
One of the most reliable and trusted methods to ensure if your iPhone has a genuine purchase record is to check it online using its serial number. Follow this quick 2 minute read to learn to verify the identity of your iPhone.
Reset the Device and Set it Up Again
Another effective method that differentiates a fake iPhone from a Genuine one is its interface. A genuine iPhone will guide you through an Apple Setup interface after you've reset your iPhone while a fake iPhone will ask you to log into a Google account at the beginning of the setup tour.
Wrapping Up
So, that's a wrap for the ultimate guide that you need to follow before buying a second-hand iPhone. If our research has helped you in getting your first good used iPhone, then hit the Like button and share this among your friends. Stay tuned for more guides like this.
You can also follow us for instant tech news at Google News or for tips and tricks, smartphones & gadgets reviews, join GadgetsToUse Telegram Group, or for the latest review videos subscribe GadgetsToUse Youtube Channel.