If you have an Android TV and are tired of the default launcher and its sluggish interface, then this guide is definitely for you. In this read, we have listed the top 5 Android TV launchers that you must try to provide a brand new appearance to your existing TVs. You can also learn to customize the home screen of Android TV.
Also, Read | How to Install and Watch Apple TV on your Android TV
How to Change Default Launcher in Android TV?
Before we look at different unique launchers for your Android TV, you must learn to change your default Android TV launcher so that you can easily access and launch the custom launchers installed for your TV. Follow these steps to achieve the same.
Open Google Play Store on your Android TV and search for the Button Mapper app to install it by pressing the Install button using your TV Remote.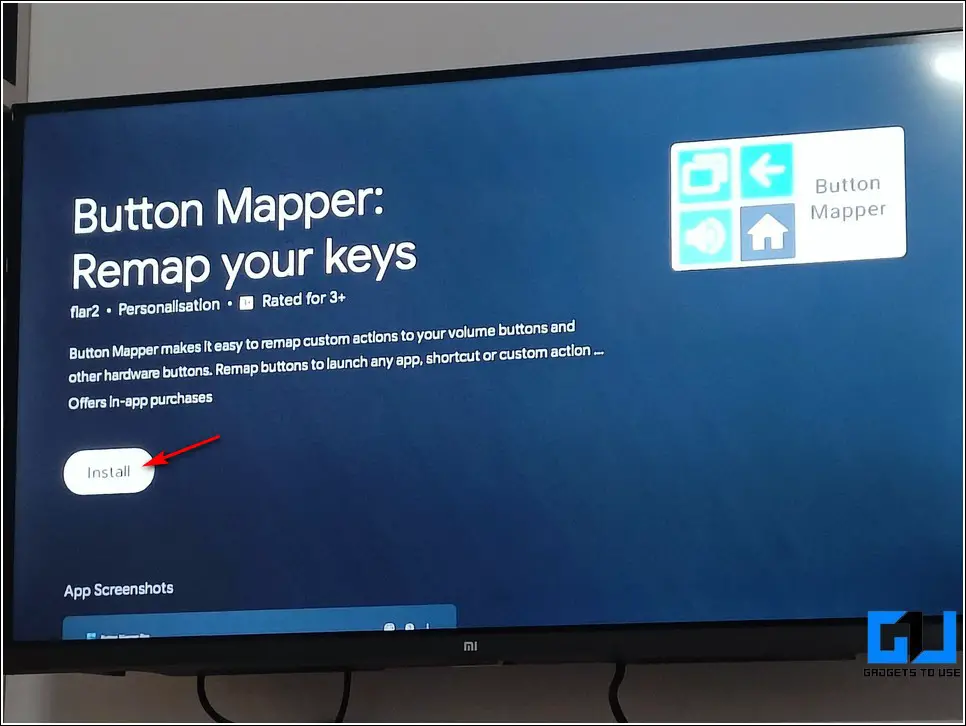 Open the app and provide the necessary Accessibility permissions to it.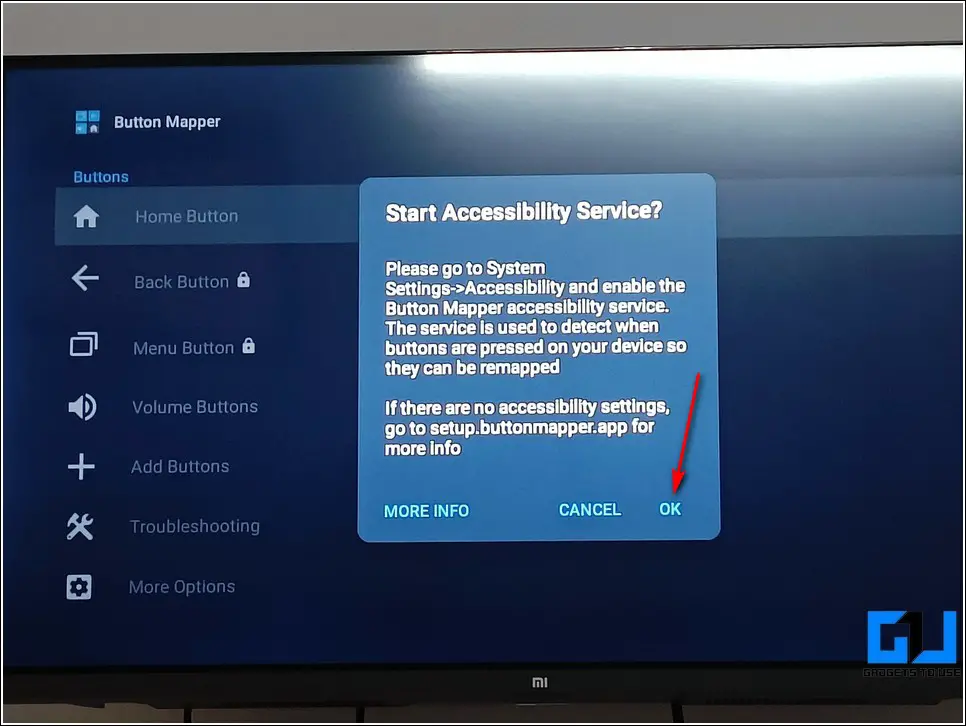 Press the OK button to provide accessibility permission to the Button Mapper app.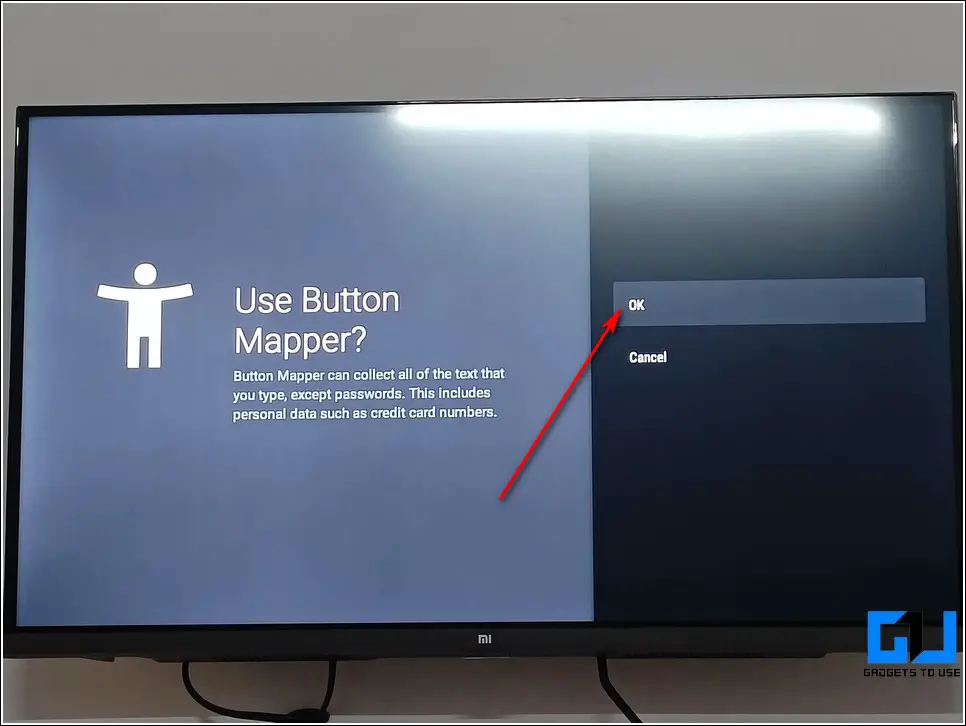 Using this app, you can easily set and customize actions that occur by pressing your remote button keys.
Press the Home button to customize the action that occurs by pressing the Home key on your Android TV Remote.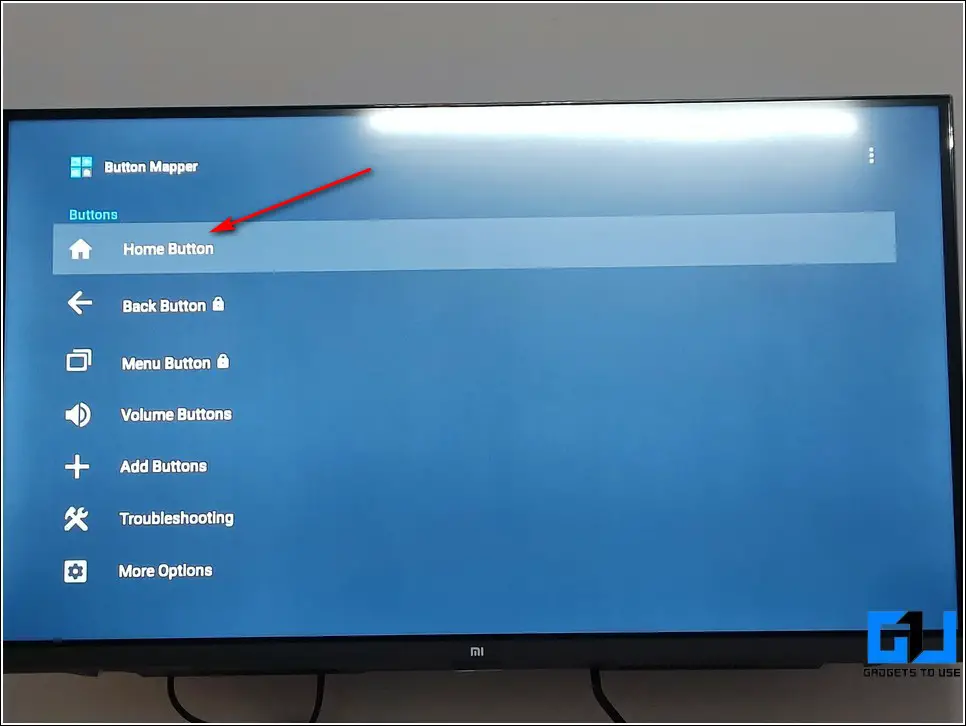 Toggle on the Customize button.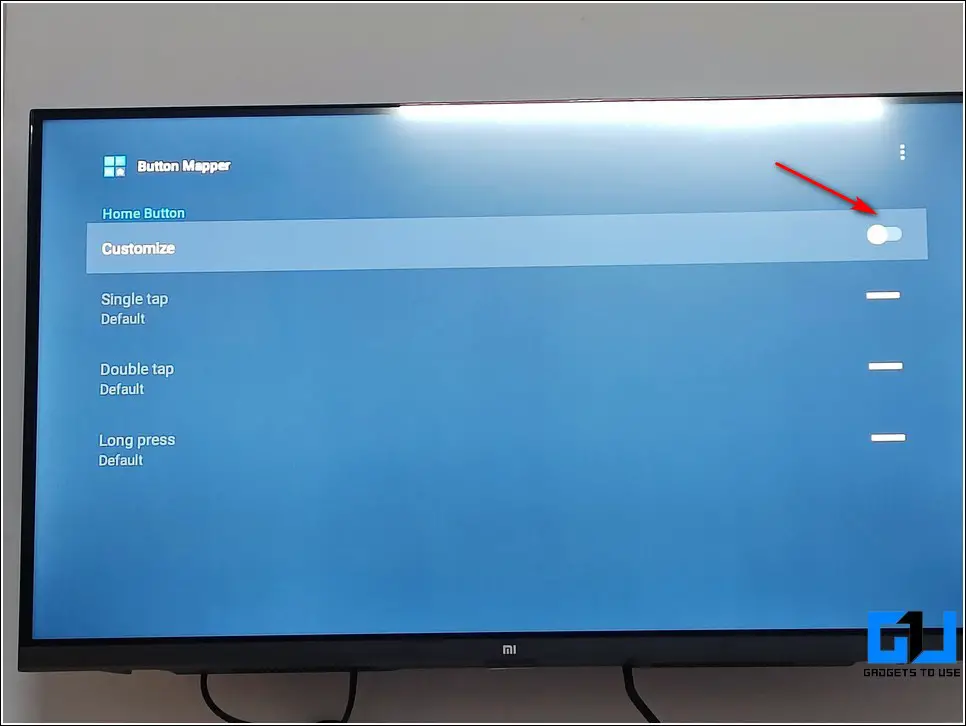 Choose Applications from the drop-down menu.
Here, you can choose your desired custom launcher and save changes. Now, your selected launcher will be instantly launched when you press the home button key on your TV remote instead of the default Android TV launcher.
Top 5 Android TV Launchers You MUST Try in 2022
Emotn UI Android TV Launcher
The Emotn UI Android Tv launcher provides you with a highly customizable desktop environment where you can easily categorize and place your favorite apps to use instantly. In addition, it also offers an in-built weather widget to keep you notified about the ongoing weather conditions in different languages including English, Hindi, and many more. Follow these steps to install and try this minimal TV launcher.
Open Google Play Store on your Android Tv and search for the Emotn UI Launcher to install it.
Press the Open button to launch this launcher application.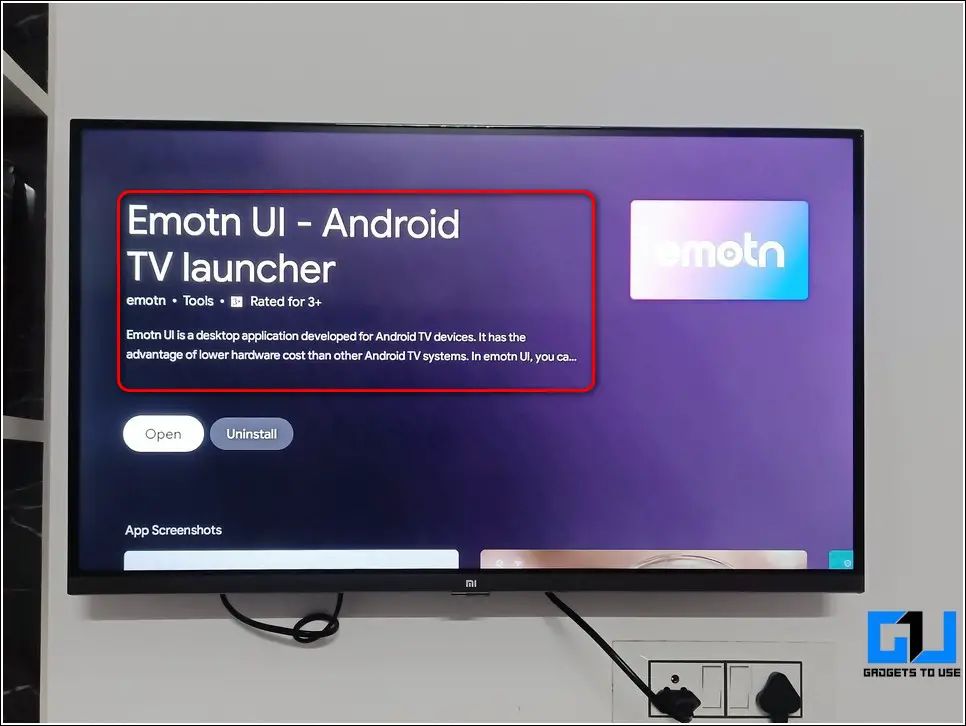 You will land on the home screen where you can see a weather widget and a customizable app tile. You can press the + button to add your favorite apps to the main screen for instant access.
Press the down key on your remote to view the list of all the installed applications.
To configure the weather widget, you can press the Weather widget on the home screen to display all the related information in your preferred language.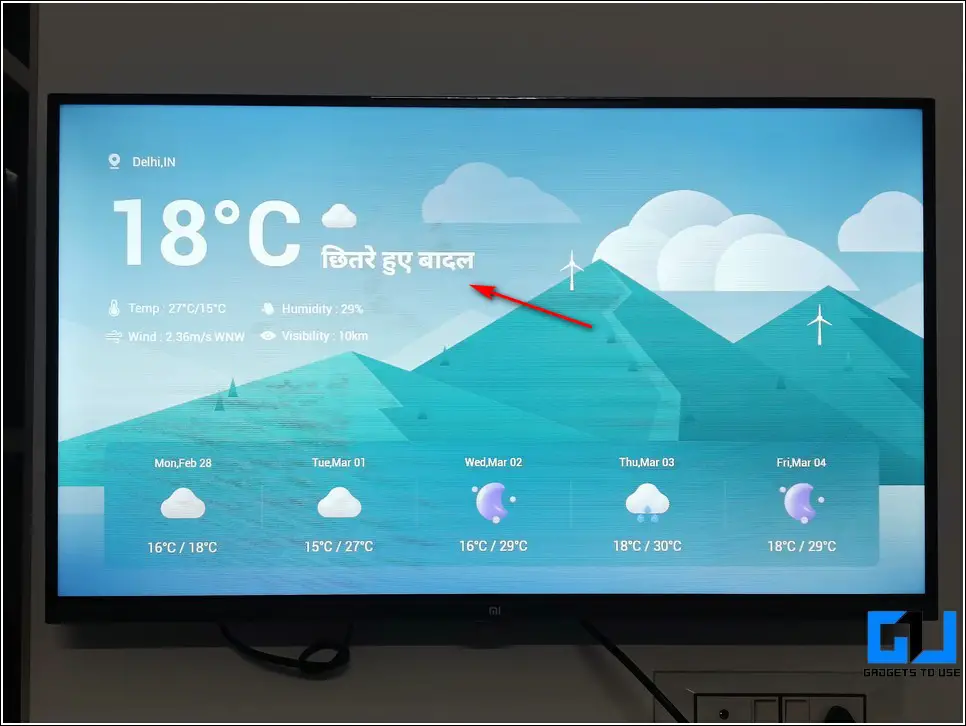 Flauncher for Android TVs
Another free and open-source Android TV launcher that has gained high popularity is the Flauncher. The main highlight of this app is that it is built using the latest Flutter technology that offers a smooth experience for any screen size. Follow these steps to install and try this app on your Android TV.
Open Google Play Store on your Android Tv and search for the Flauncher app to install it.
This app provides a single home screen where you can efficiently browse through all your installed TV applications.
You can also categorize your desired apps on the home screen by using the Category section in the launcher settings.
Zefinity ATV Launcher
Zefinity ATV launcher is another simple yet minimalistic Android TV launcher that offers a MacOS-like visual appearance on your TV. It provides a quick access bar at the bottom-middle part of the screen to quickly place and launch your favorite TV applications.
This launcher also provides you the option to switch to a dark theme to provide a more minimalistic visual appearance to your TV.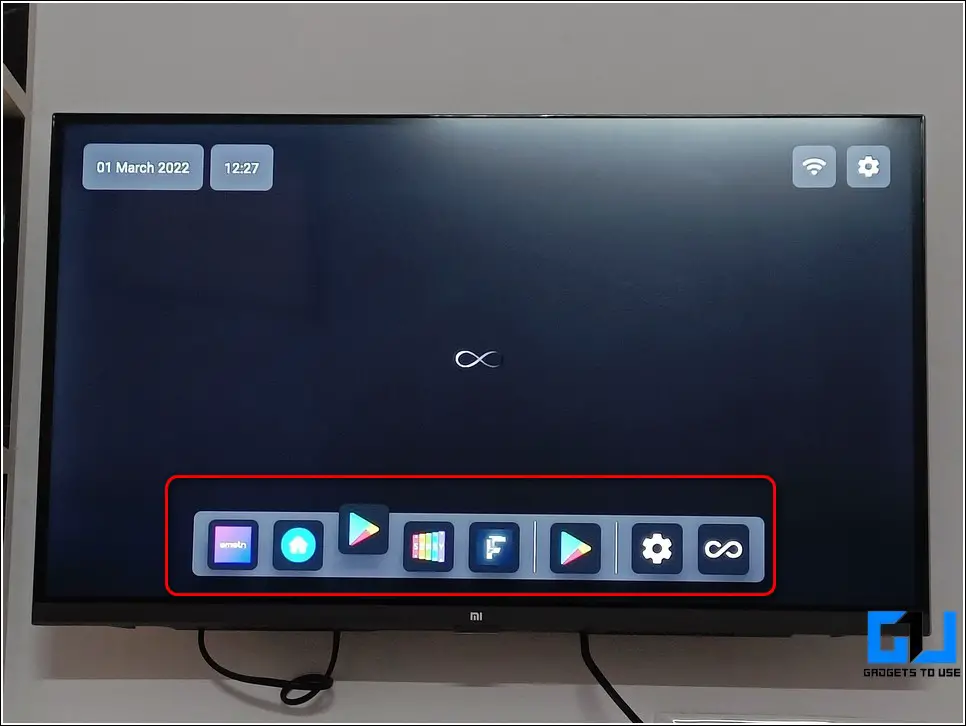 This app will automatically categorize your apps based on how frequently you open any installed application to quickly open your favorite TV apps.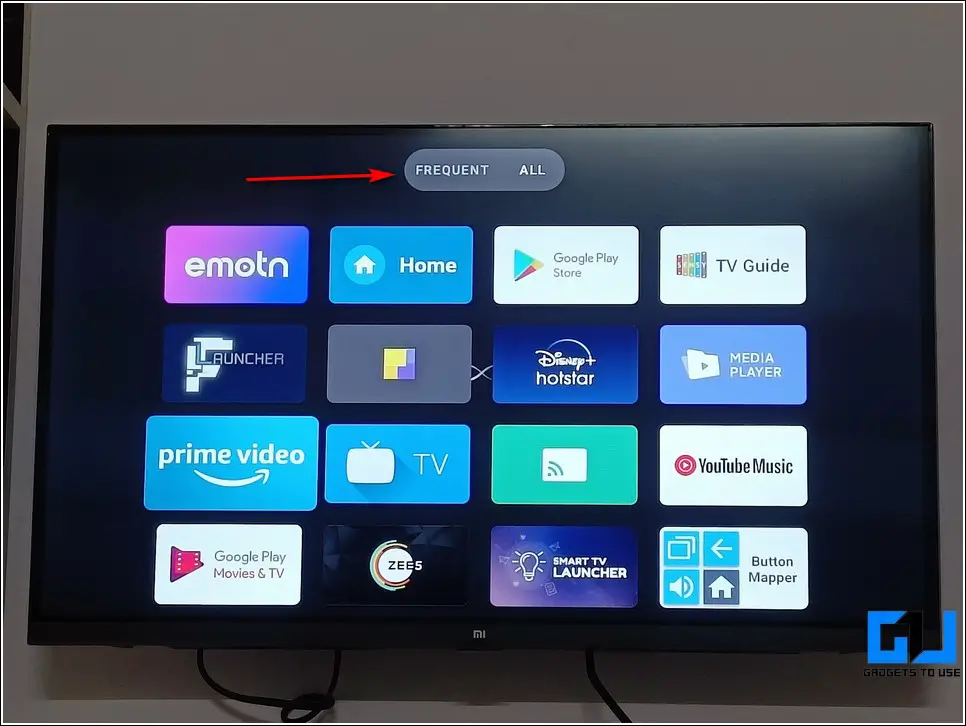 Launchy Launcher for Android TVs
This launcher offers a simple and quick navigation experience to replace your sluggish stock Android TV launcher. To give it a more personalized appearance, you can browse from a variety of beautiful wallpapers to customize your home screen. Follow these easy steps to install and try this launcher on your Android TV.
On opening the app, you can find all of your installed applications on the home screen and you can easily browse through them to open your desired one.
Handheld App Launcher (HAL)
Handheld App Launcher, popularly known as HAL offers one of the most refined Android TV experiences. Using this app, you can display and run apps designed for smartphones and TVs with just a single click operation. In addition, you can customize your home screen with different background graphics and even add widgets for your convenience.
Open Google Play Store on your Android Tv and search for the HAL app to install it.
You can easily access all your installed applications by browsing various categories in the left sidebar.
To access all the apps, you can scroll down to the bottom to open the list of all the apps in a tile display format.
Bonus Tip: Make Android TV Run Faster Without Lags
If you are still experiencing lags and a sluggish navigation experience on your Android TV after trying all the above custom launchers, then you should follow this detailed read to make Android TV run faster without lag.
Also, read | How to Send Files Faster to your Android TV over WiFi
Wrapping Up: Personalizing your Android TV Experience
So, that's a wrap for the top 5 Android TV Launchers that you must try to give a personalized look to your TV. If this quick read has helped you to improvise and get rid of your sluggish stock Android TV launcher, then hit the like button and share this among your friends to assist them as well. Stay tuned for more quality reads.
You can also follow us for instant tech news at Google News or for tips and tricks, smartphones & gadgets reviews, join GadgetsToUse Telegram Group, or for the latest review videos subscribe GadgetsToUse Youtube Channel.