Consumption of short-form content has increased by folds lately. YouTube Shorts has become one of the many popular platforms to create and share short videos online. You might often wish to replay certain video parts or fast-forward it. However, conventional methods just allow you to play and pause a video. Fret not, as we have three workarounds by which you can fast forward and rewind YouTube Shorts on your smartphone and PC.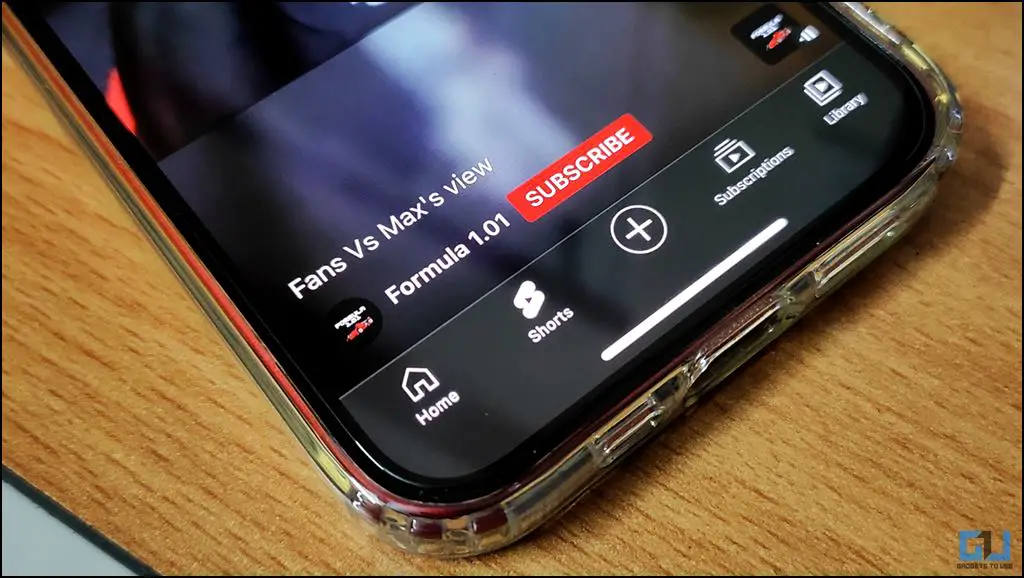 How to Fast Forward, Rewind YT Shorts Video on Phone and PC?
Here are some quick ways by which you can easily fast-forward or rewind YouTube Shorts on your phone and computer.
Modify the URL
YouTube Shorts are regular YouTube videos slightly tweaked to appear as YT Shorts. However, if you wish to watch it the conventional way as a standard YouTube video, which allows you to play, pause, fast forward, and rewind a video, all you need to do is modify the URL of the video slightly.
1. Visit the YouTube website and play any YT Shorts on a browser. We are currently using Google Chrome.
2. The video link for the YT Shorts should be visible on the address bar of the page and will look something like this:
www.youtube.com/shorts/B0gyG6M6mdw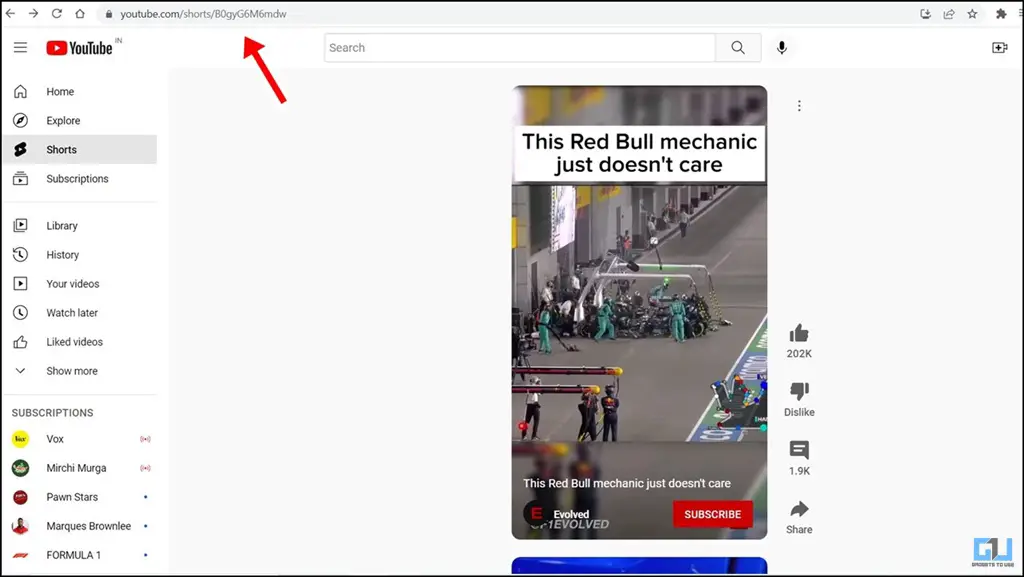 3. Simply replace the /shorts/ with /watch?v= so that the final URL looks like this:
www.youtube.com/watch?v=B0gyG6M6mdw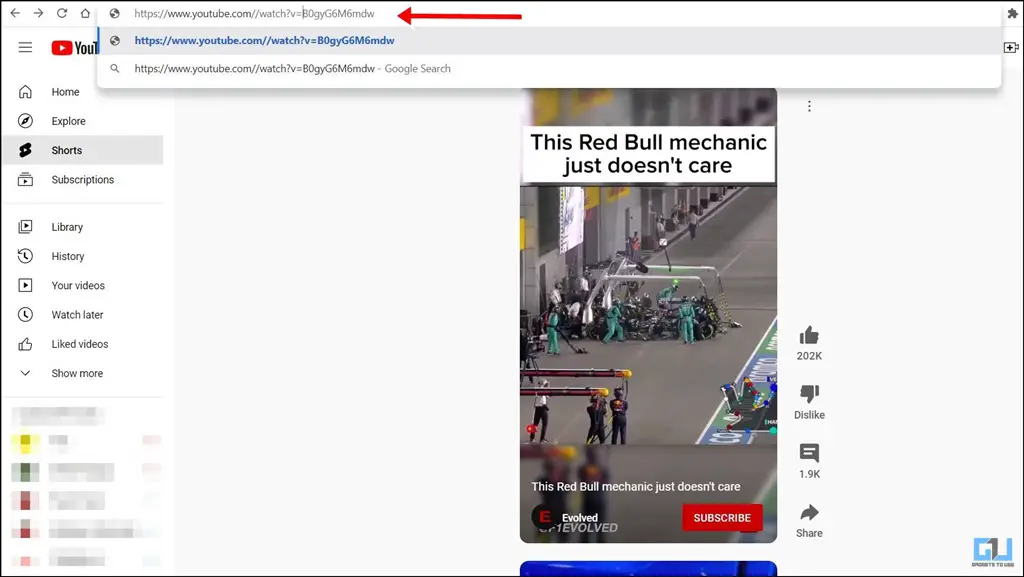 4. Search for the above URL or press Enter.
Viola! Your YouTube Shorts is now available to be watched as a regular YouTube video. You can now sweep across the video progress bar to easily rewind or fast-forward it.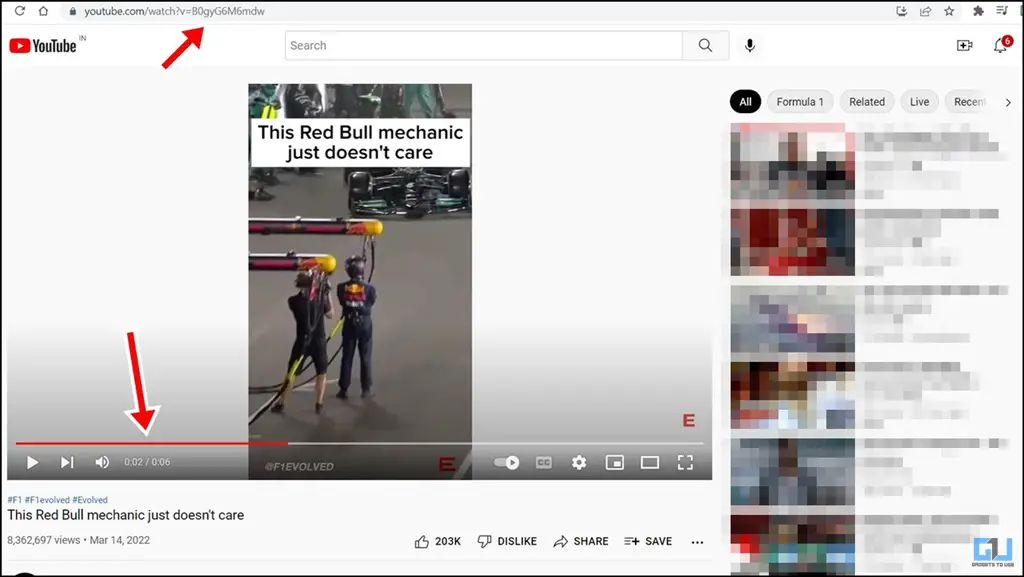 Note: Similarly, following the same steps, you can achieve this on a smartphone browser.
Adding Short to Your Watch Later List
If you don't wish to go through the hassle of opening YouTube on a browser and wish to forward and rewind a YT Shorts from the YouTube app itself, you can add the YT Shorts to your Watch Later list and play it as a regular video.
1. Watch the Shorts you want to Rewind or Fast Forward in the future.
2. Visit Library, and tap and hold the video from the History tab. A menu will pop up.
3. Tap on Save to Watch Later.
4. Now, visit the Watch Later playlist.
4. Now, play the video from Watch Later list. You"ll be able to see the progress bar, which you can sweep across to forward or rewind it.
Use Third Party Web Extensions
If you consume a lot of Shorts and wish to see each of them as a regular video to fast forward and rewind it with ease, you can simply add an extension to your browser.
1. Add the YouTube Shorts Block extension from the Chrome Web Store.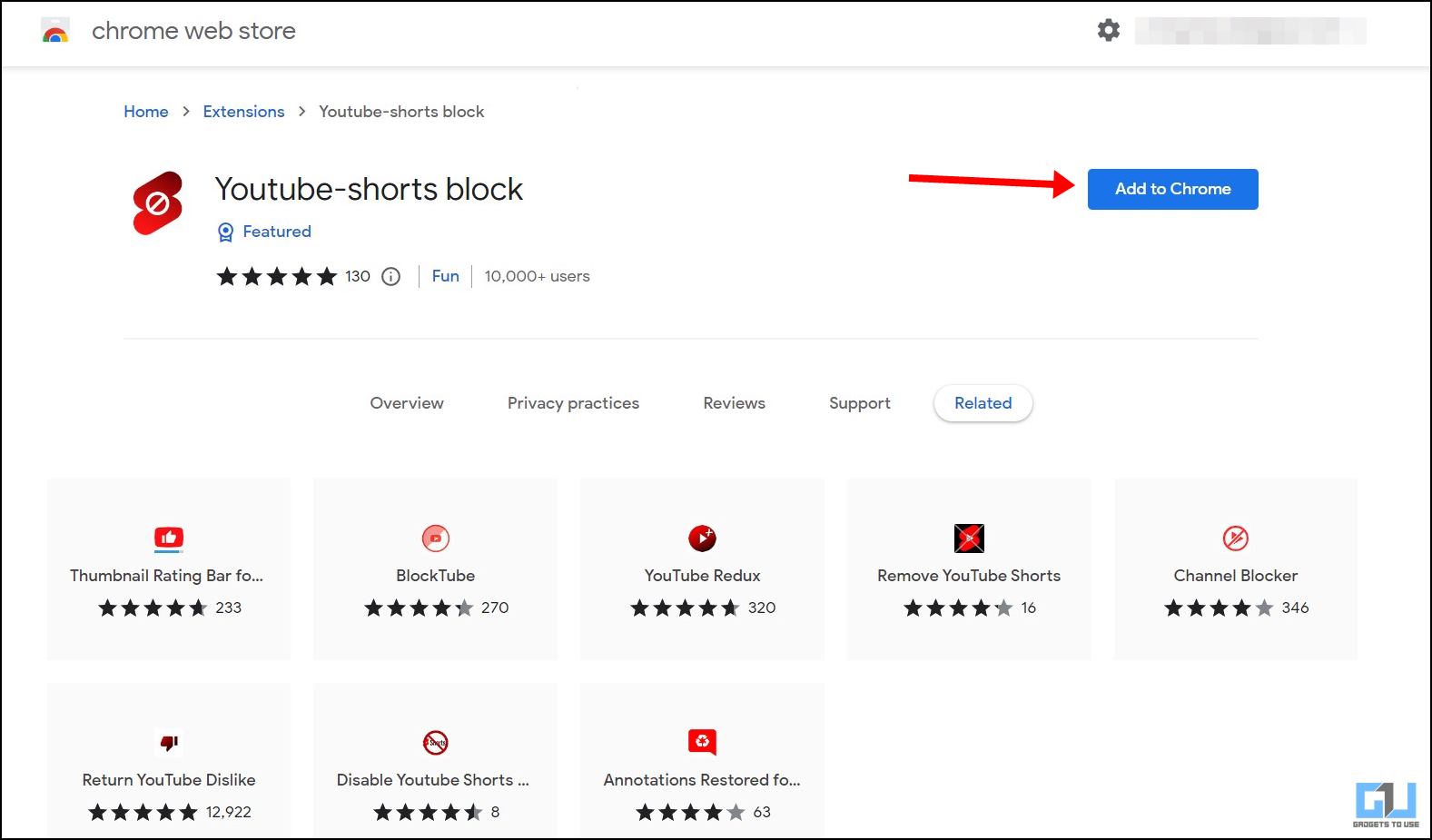 2. Visit the YouTube website and play the Shorts you wish to forward/rewind.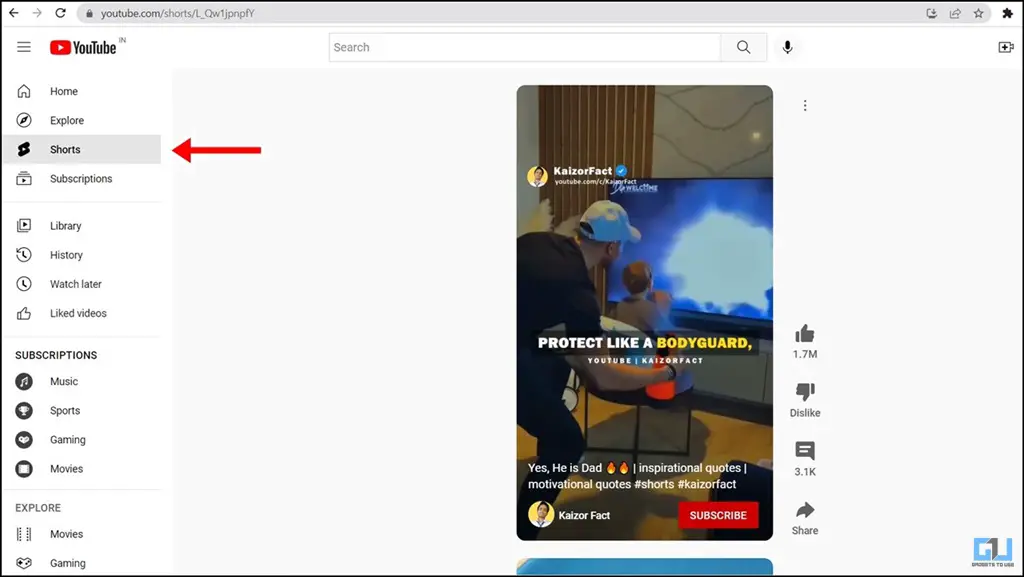 3. Click on the extension and enable it.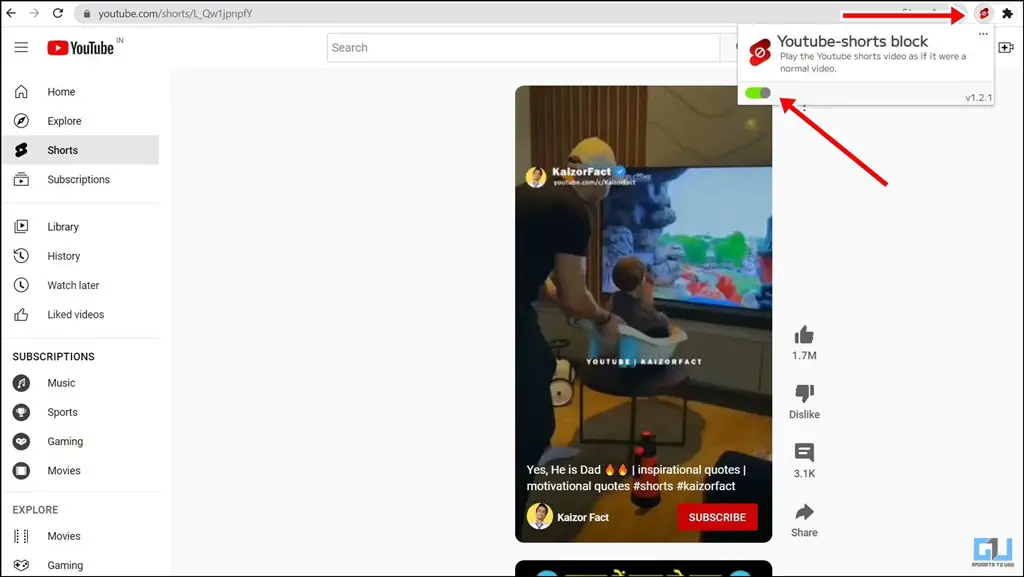 4. Reload the page.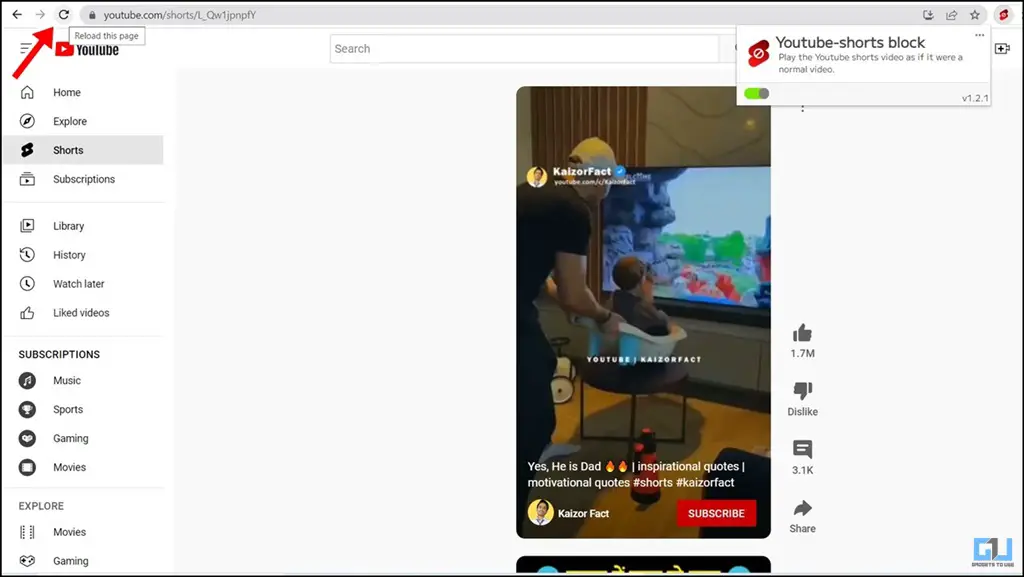 The YouTube Shorts will now appear as a regular video, and you can easily fast forward and rewind it with the progress bar.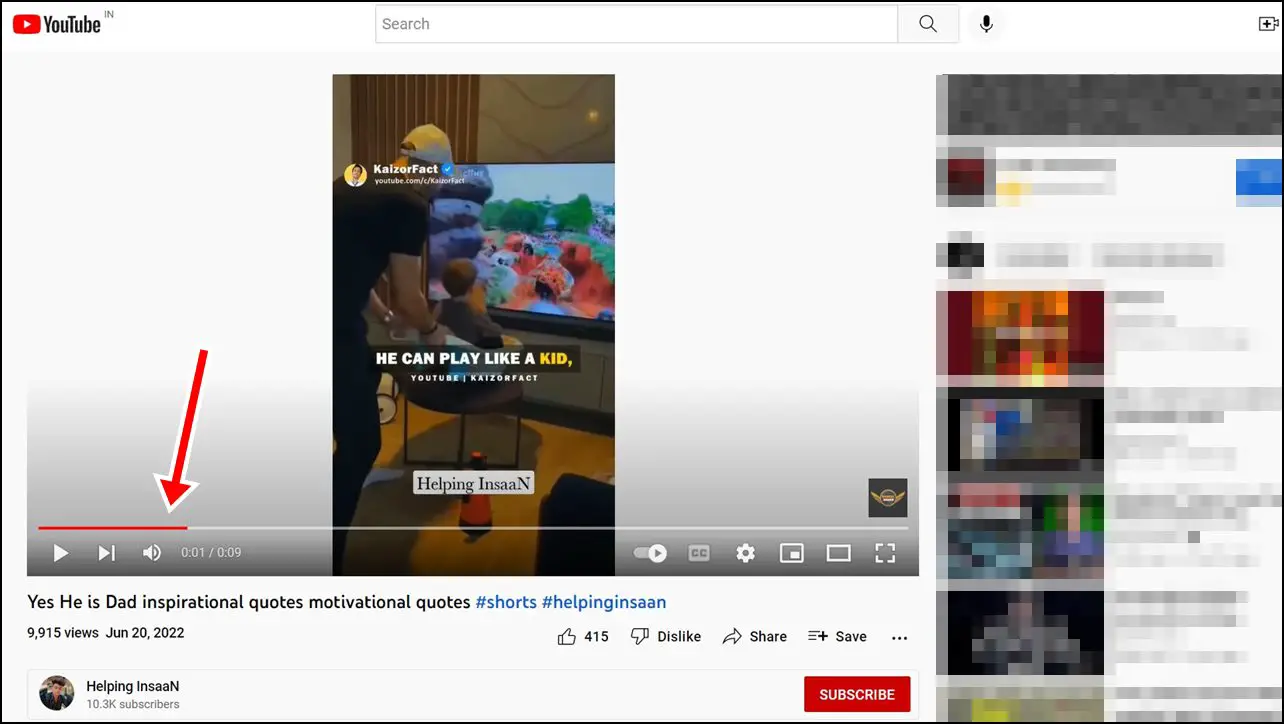 Wrapping Up
These are some of the ways by which you can easily forward and rewind a YouTube Shorts video. We hope the article helped you achieve the same. If you found this guide helpful, share it with your friends, and check out more tech tips and tricks linked below. Stay tuned for more such tips and tricks, and follow us on social media.
Also, read: 
You can also follow us for instant tech news at Google News or for tips and tricks, smartphones & gadgets reviews, join GadgetsToUse Telegram Group or for the latest review videos subscribe GadgetsToUse YouTube Channel.