After the recent Avatar feature update, Instagram has finally decided to protect young talent by introducing the new Supervision feature. It allows parents to monitor how much time their kid spends interacting on Instagram. Let's talk about Instagram supervision, feature highlights, how to enable or disable it, and more with important FAQs. Furthermore, you can learn to set Parental Controls on YouTube.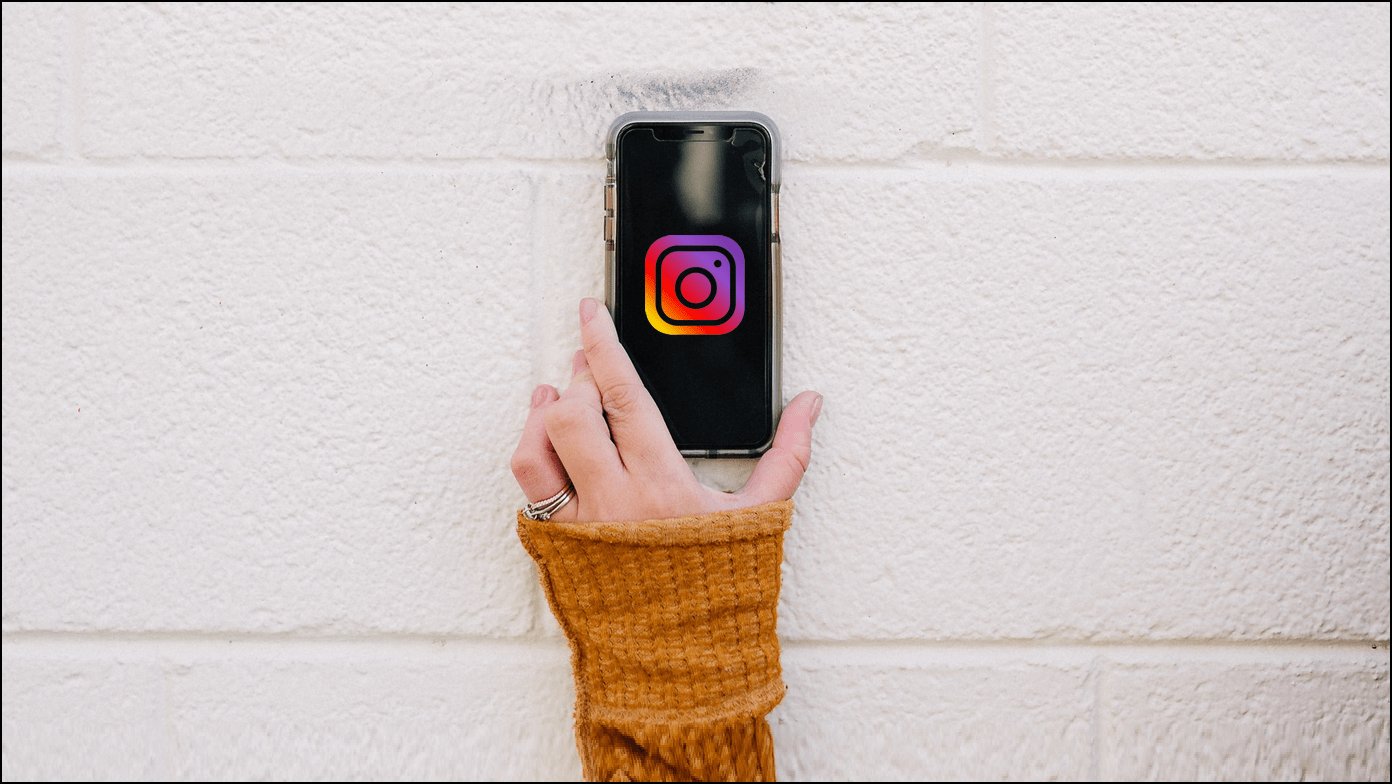 What is Instagram Supervision?
The supervision feature offers tools and insights for parents to monitor the activity of their teens (aged 13-17) by mutual consent. Instagram's vision is to help parents teach teenagers time management so they don't waste time scrolling endlessly on their Instagram. Once enabled, a parent can easily supervise the following things on their teen's Instagram account:
New features to support families and teens 👓🫶

Parents and guardians can now:
✅ send invites to teens to initiate IG supervision tools
✅ set specific times to limit teens' use of IG
✅ see teen reports on an account and post pic.twitter.com/x2qgPaiTO4

— Instagram (@instagram) June 14, 2022
Review the total and average time their teens spend on Instagram across different devices.
Define scheduled breaks and the time limit for how long their teen can browse Instagram.
View their teen's interaction on Instagram, such as the followers, follows, and blocked accounts.
Inspect their teen's account settings, such as privacy, content settings, who can send messages, etc.
As mentioned earlier, the new supervision feature works on mutual consent, meaning both the parent and the teen should feel comfortable using it. At any point, either of them can decide to terminate it. Additionally, if your teen turns 18, Instagram will automatically disable the supervision feature on the respective account.
Eligibility Criteria
Unlike other new features, Instagram's Supervision works on specific eligibility criteria for parents and teens. The parent must be 18 years or older and to participate must have mutual consent with the teen through an invite. Additionally, the teen must fall in the 13-17 age group failing which the feature shall remain unavailable on Instagram.
Privacy Exclusions in Instagram Supervision
The following things do not fall under the Instagram Supervision umbrella and remain private to the respective account:
The parents won't be able to see messages, search history, change passwords, or delete the Instagram account. Also, they won't be able to see your posts, likes, and comments unless you've added them to your Instagram account.
The teen won't be able to view details of the parent's account unless they follow them or made their account public.
Steps to Set up Instagram Supervision
In order to enable Instagram Supervision on your teenager's account, you need to follow these steps:
1. Open the Instagram app (Android, iOS) and go to Settings from the tap on the hamburger menu in the top-right corner.
2. Next, tap on Supervision and press the Add Account option.
3. Now, tap Create Invite to create and send an invitation link to the account you wish to supervise.
4. On the teenager's account, navigate to the DM section and open the shared link.
5. Now, click the Next button and tap Allow to start supervising your teen's account.
6. Congrats! You've successfully enabled Instagram supervision.
How to Remove an Active Instagram Supervision?
When a parent or teen has decided to terminate Instagram supervision, they have the option to remove supervision. Let's see how.
From the  Teenager's Account
A teenager can remove their parent's supervision from his/her account as follows.
1. Go to Instagram app Settings from the hamburger menu in the top-right corner.
2. Next, tap on Supervision and then on Remove to remove your parent's supervision on your Instagram account.
3. Now, tap the 'Remove Supervision' option to confirm.
From the Supervising Parent's Account
A parent can remove their supervision from the teenager's account as follows.
1. Tap the Supervision option from Instagram app Settings and pick your teenager's Instagram account to configure it.
2. Next, scroll down to the bottom and tap the Remove button to remove your supervision from the selected account.
FAQs
Q: How to supervise an Instagram account?
A: You must enable the supervision feature under the profile settings to supervise an Instagram account. Follow the steps mentioned in this explainer to learn to achieve the same.
Q: I can't supervise an account on Instagram. How do I fix it?
A: Make sure that the Instagram account you're trying to supervise falls in the 13-17 age group. Instagram doesn't allow children under 13 years to create an account, while the supervision feature is limited to 17 years.
Q: How to Turn Off Parental Controls on Instagram?
A: Please refer to the steps above to remove parental controls (Instagram Supervision) from your account.
Q: Can a child under 13 years of age access Instagram?
A: No. Users under 13 years of age are not allowed on Instagram.
Q: What happens to active Instagram supervision when the teen turns 18?
A: Supervision will automatically terminate once the teen turns 18.
Q: For how long does a supervision invite last?
A: Once created, a supervision invite lasts for 48 hours, after which it automatically expires.
Wrapping Up
So, that's everything about the new Instagram supervision feature. If you found this useful, then hit the like button and share it. Alternatively, you can use Instagram's Take a Break Feature to manage your time. Check out other useful tips linked below, and stay subscribed to GadgetsToUse for more quality explainers.
You should check out the following:
You can also follow us for instant tech news at Google News or for tips and tricks, smartphones & gadgets reviews, join GadgetsToUse Telegram Group or for the latest review videos subscribe GadgetsToUse Youtube Channel.