Similar to Facebook Avatars, Instagram has recently released the feature to make your own Avatar besides other useful features such as quick replies. With this new feature, you can create and customize your own animated version to look how you want to be perceived in the digital space. So without further ado, let's look at everything that this new Instagram Avatar feature has in store for you. Furthermore, you can learn to use the Insta Collab Feature to easily collaborate with other creators on Instagram.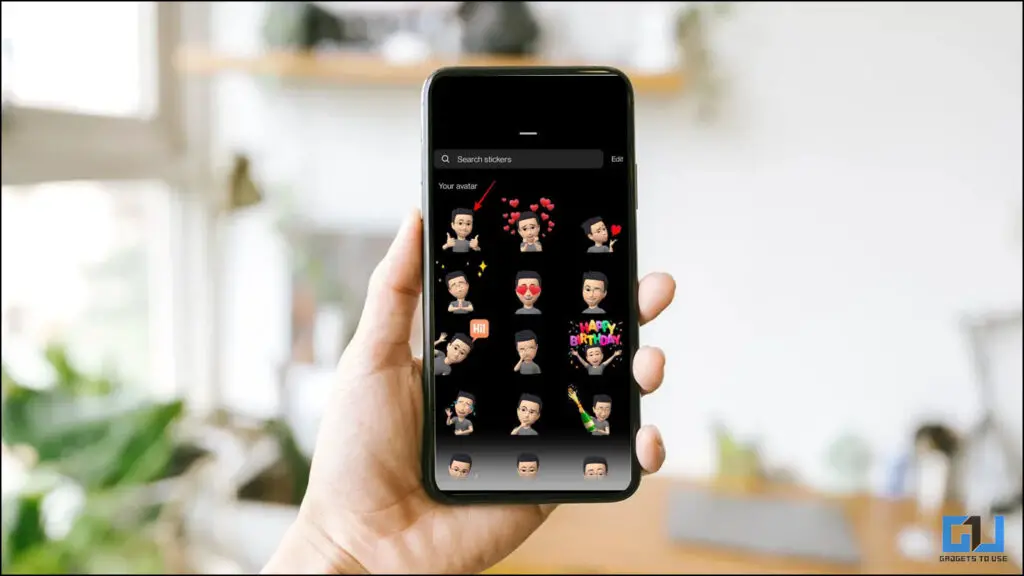 What is Instagram Avatar and Where Can you Use it?
Instagram Avatar helps you to create your own 3D animated character that you can add to your posts, stories, and reels to give it a more personalized appearance. It's like creating a digital copy of yourself where you decide to pick the features you want to share with your followers. Additionally, you can choose and add a variety of stickers to your content based on your created avatar on Instagram. With that being said, let's look at the steps involved in creating one for yourself.
3D avatars are coming to Stories and DMs. 🎉

With this update, we're bringing more face shapes, skin shades, new expressions and many more options to better express who you are. 💜 pic.twitter.com/AejMChDfWF

— Instagram (@instagram) January 31, 2022
Steps to Set your Own Instagram Avatar
You can create your own Avatar on Instagram by following these steps:
1. Go to your profile in the Instagram app and tap on the hamburger icon (three lines) at the top-right corner.
2. Next, tap on Settings and go to the Account option.
3. Further, tap on Avatar to start creating one for your account.
4. If you already have a Facebook Avatar of yourself, you can tap the Sync Avatar button to sync it with your Instagram account or create a new one by tapping on the Create New Avatar button at the bottom.
5. On the next page, you can choose from different customization options like face shape, hairstyle, outfit, accessories, etc,  to create your own avatar.
6. Once finished, tap on the Done button at the top-right corner and save your avatar by pressing the Save Changes button.
That's it! You've successfully created an Instagram Avatar using its in-app feature. Instagram will automatically create personalized stickers based on your created avatar across Facebook, Messenger, and Instagram.
Use Instagram Avatar in Stories and Reels
Once created, you can use the Instagram Avatar Feature on Stories and Reels to make them more interesting and eye-catchy. Follow these simple steps to add the same:
1. First, create a new Instagram story by navigating to the Story tab.
2. Next, tap on the Sticker icon from the top toolbar and choose the Avatar sticker.
3. Browse from a variety of Avatar Stickers and tap on the desired one to add it to your story.
4. Reposition the chosen avatar sticker to your desired position and press the Your Story button to successfully post it to your profile.
5. Similarly, you can add an avatar sticker to your desired reel by repeating the same steps.
6. Create a reel on Instagram and tap on the Sticker icon from the toolbar at the top.
7. Next, click on the Avatar Sticker and pick your favorite one.
8. Reposition the chosen sticker over the reel and press the Next button to post the reel to your Instagram account.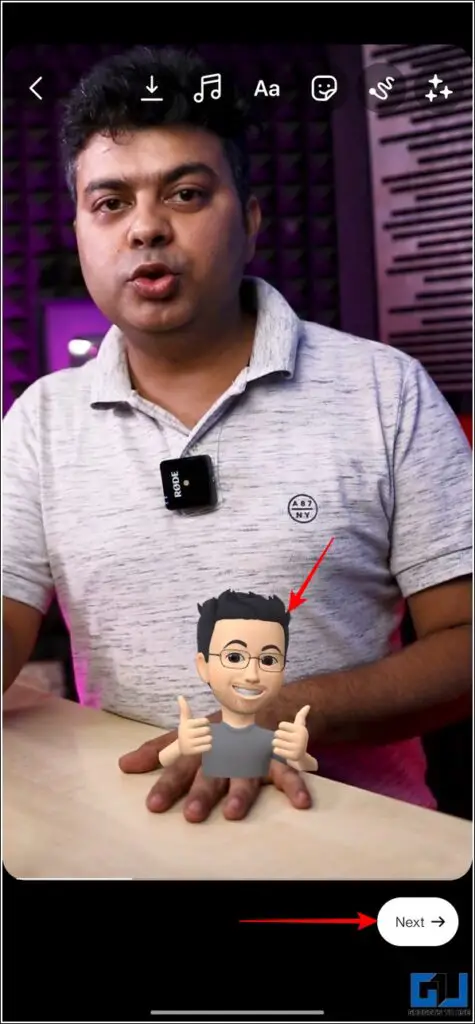 Note: If you can't locate the Avatar sticker while adding it to your reel, then you've to update your Instagram app or wait for some time till the update arrives on your app.
Post Avatar Stickers inside Instagram Messages
Besides addin avatar to stories and reels, you can use them to reply to messages on Instagram DM. Here's how you can achieve the same:
1. Open your desired Instagram chat and tap on the Sticker icon in the bottom-right corner.
2. Next, tap on the Avatar icon and browse the available stickers to pick your favorite one.
3. Finally, tap on your selected avatar sticker to send it as a message.
Bonus Tip: Send Animated Stickers on WhatsApp and Web
Now that you've learned to set up an animated avatar of yourself on Instagram, you should also try animated stickers for WhatsApp. Follow our detailed explainer on creating animated WhatsApp stickers to achieve the same.
FAQs
Q: How to make your own Instagram Avatar?
A: You can follow the easy steps mentioned in this guide to conveniently create your own Instagram Avatar.
Q: Instagram Avatar option is not showing inside my Instagram app.
A: You should update your Instagram app to the latest version to enjoy the new Avatar feature.
Q: How to add Instagram Avatar to my reels?
A: An Avatar can be added to reels as a sticker. However, if the option is not available to you, make sure to update the app, or wait the feature to come to your account via server rollout.  
Wrapping Up: Create your own Digital Persona
So that's everything you need to know about the new Instagram Avatar feature. We hope you've enjoyed creating and using your own animated character using the steps listed in this guide. Check out other tips linked below, and stay tuned for more such amazing tips and tricks.
You might be interested in:
You can also follow us for instant tech news at Google News or for tips and tricks, smartphones & gadgets reviews, join GadgetsToUse Telegram Group, or for the latest review videos subscribe GadgetsToUse Youtube Channel.